Christian Bale reduces inner fire to ashes for 'Out of the Furnace'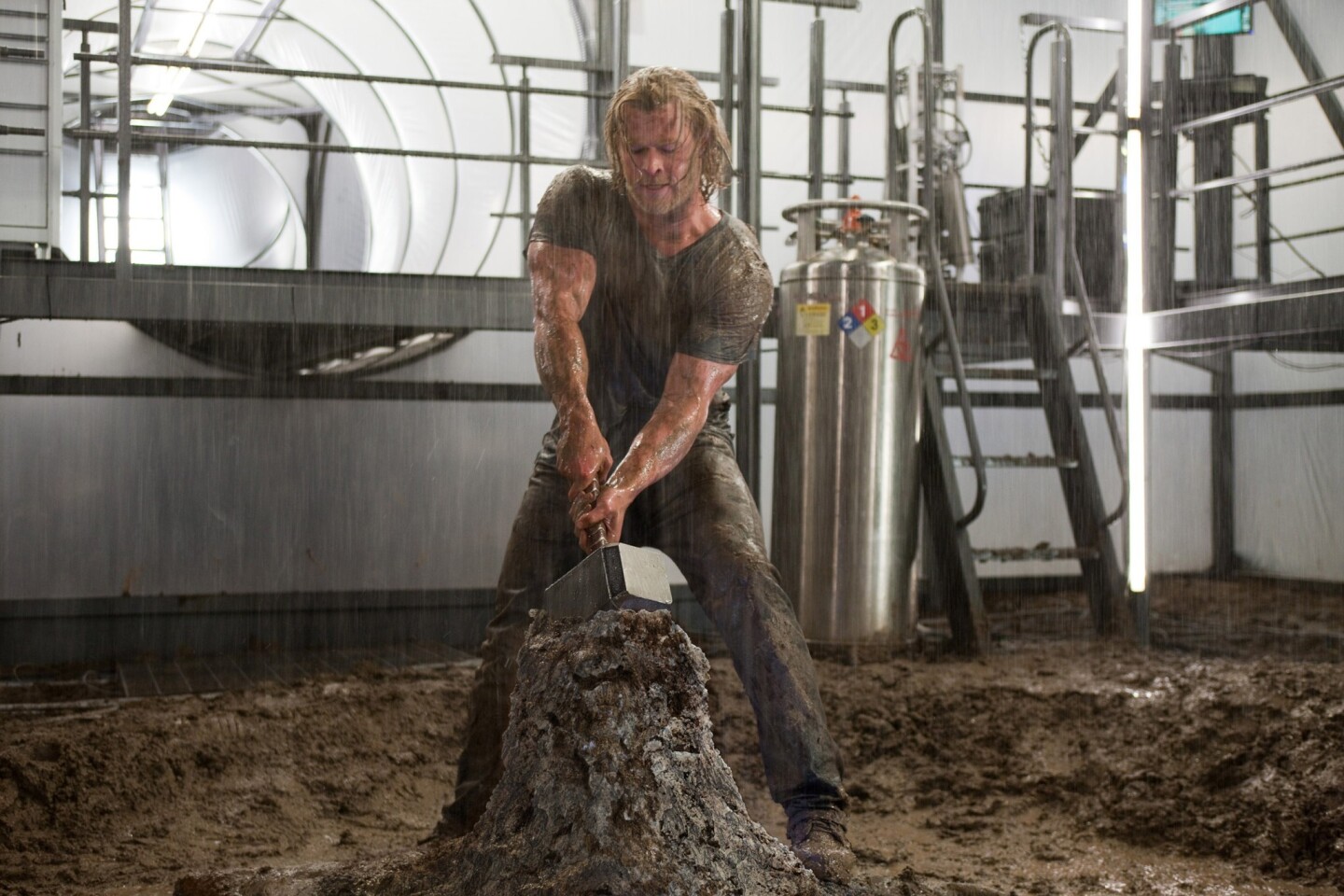 Hemsworth gained 20 pounds of muscle to play the Norse god of thunder, revealing later that he had never lifted weights before preparing for "Thor."
(Zade Rosenthal / Marvel Studios)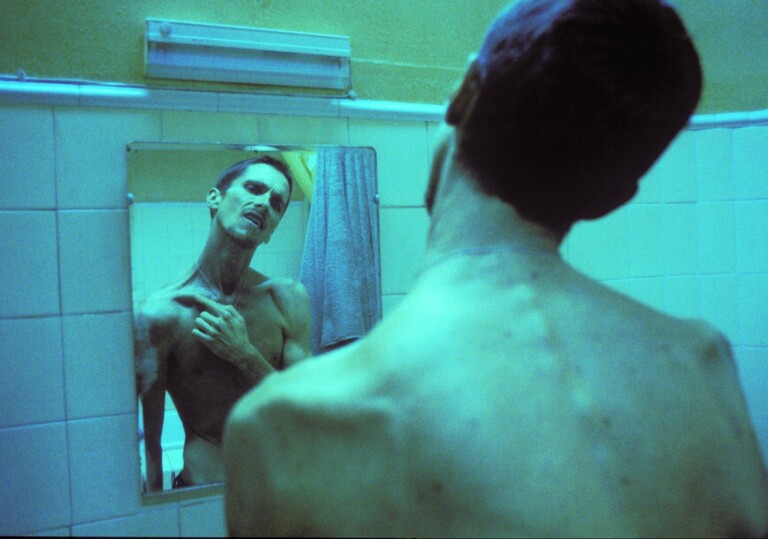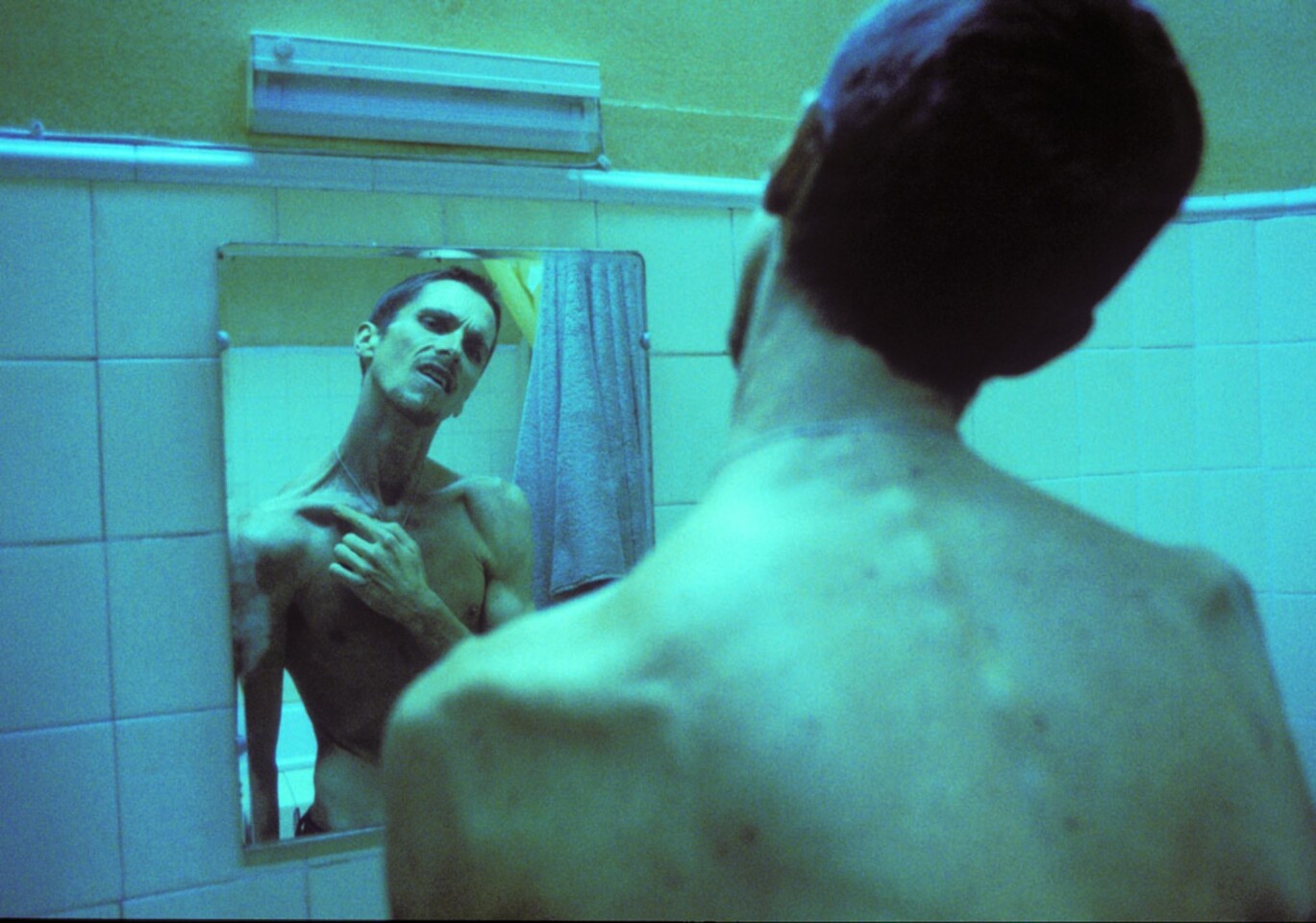 To play an industrial worker suffering from insomnia, Bale lost more than 60 pounds, reaching 121 pounds by production time. Filmmakers restricted him from dieting to his desired weight for the role: 99 pounds.
(Nicolas Gellar / Paramount Classics)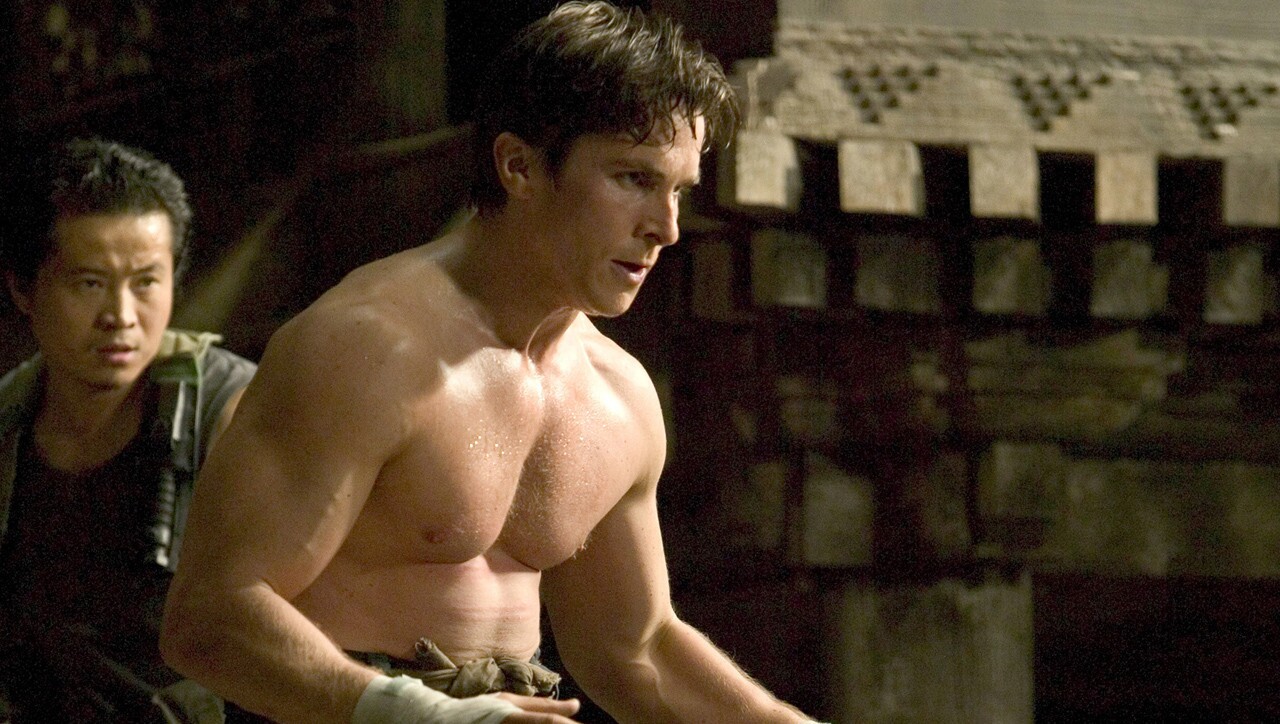 At 121 pounds after "The Machinist," Bale reached 220 pounds to play Batman and was told to slim down to 190 for the role. Bale then replaced muscle with a sizable paunch to fill into his role as Irving Rosenfeld in "American Hustle."
(David James / Warner Bros)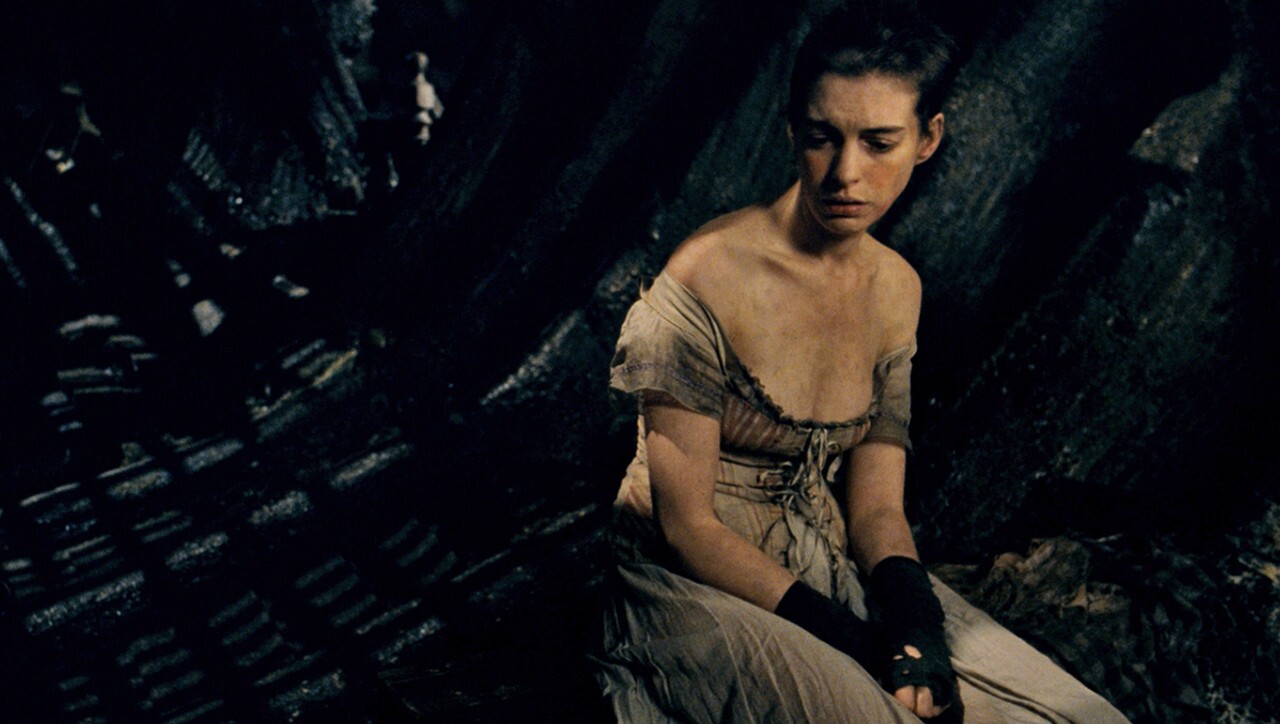 Hathaway lost 25 pounds to play the tuberculosis-stricken Fantine. "By the end, people were hugging me and they would get emotional because I felt so frail," she told the L.A. Times.
(Universal Pictures)
Jackman lost 15 pounds and later regained 30 pounds to convey his character Jean Valjean's eventual success. He said he avoided carbohydrates but ate seven times a day to maintain the physique of an emaciated "ox of a man."
(Universal Pictures)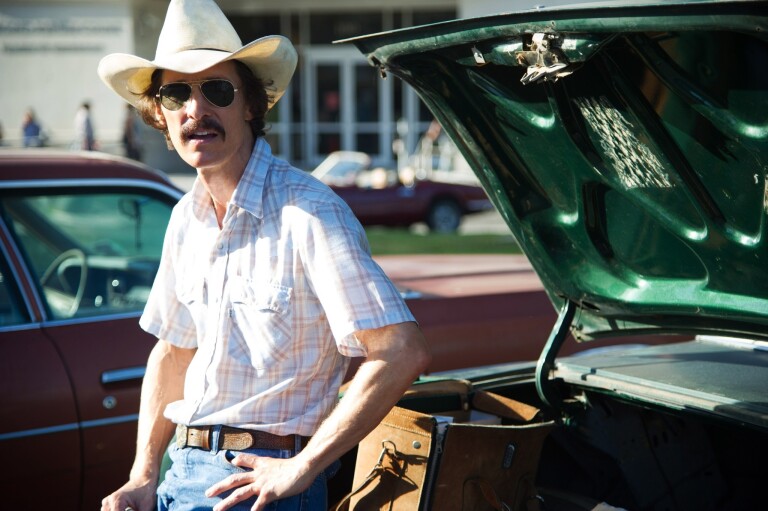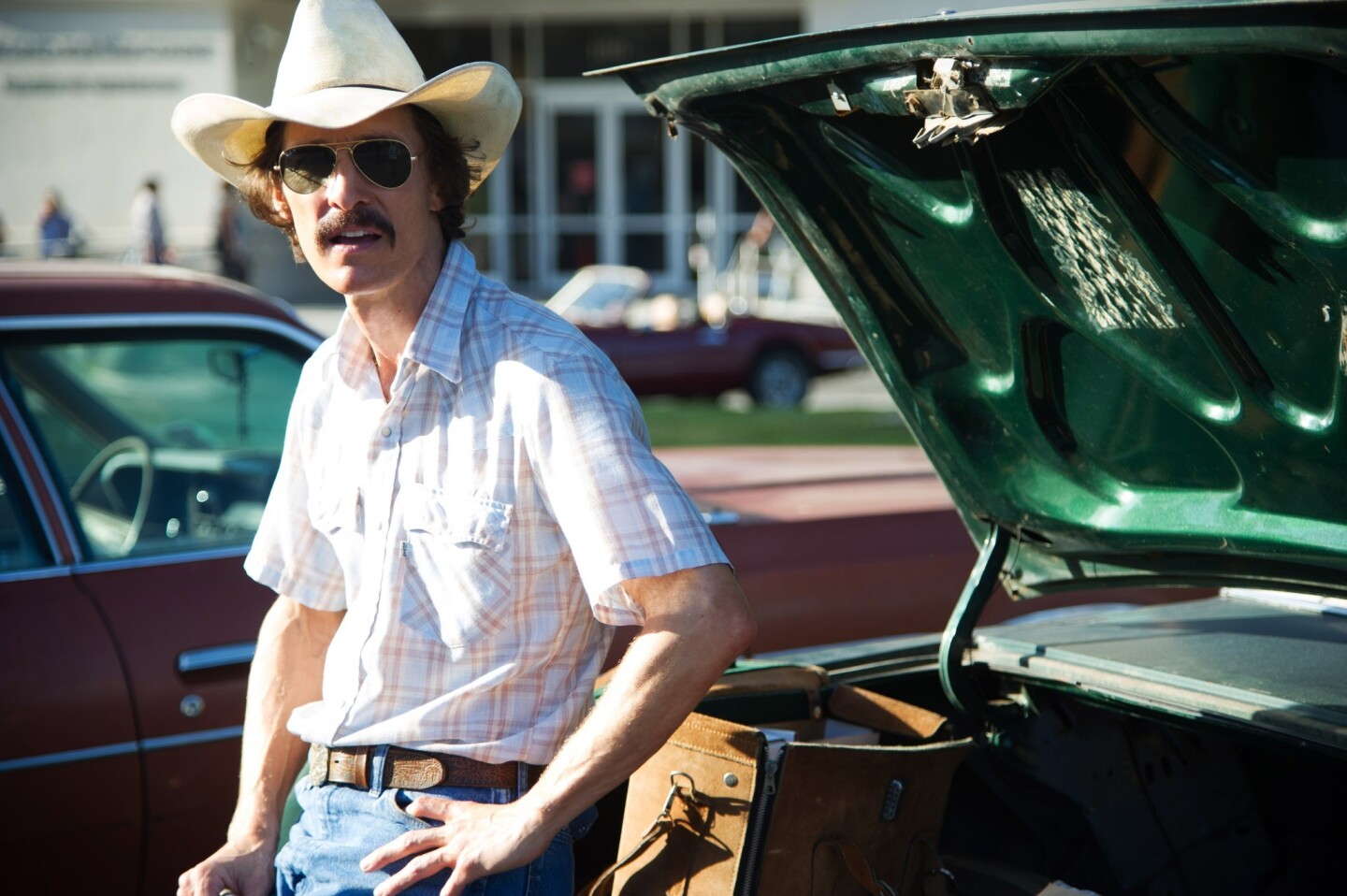 McConaughey lost more than 40 pounds to portray Ron Woodroof, a brazen Texan with HIV. The actor, who stuck to eating the foods he wanted but was stringent about portion control, said he phoned actor Tom Hanks for advice on slimming down.
(Anne Marie Fox / Focus Features)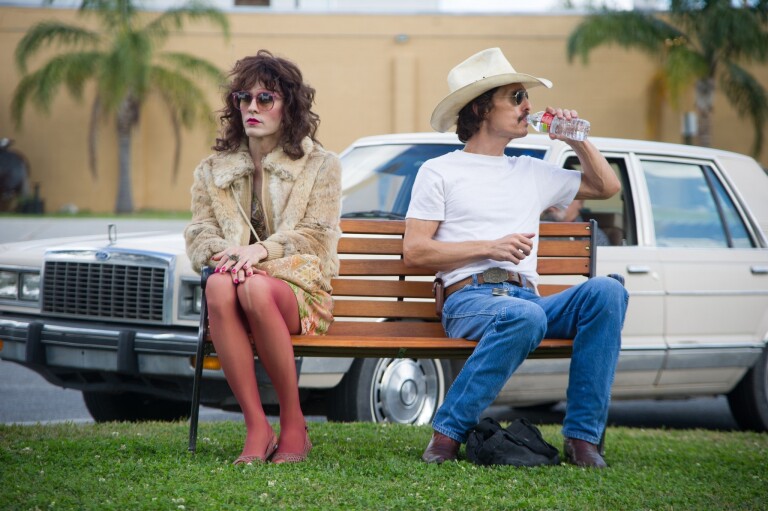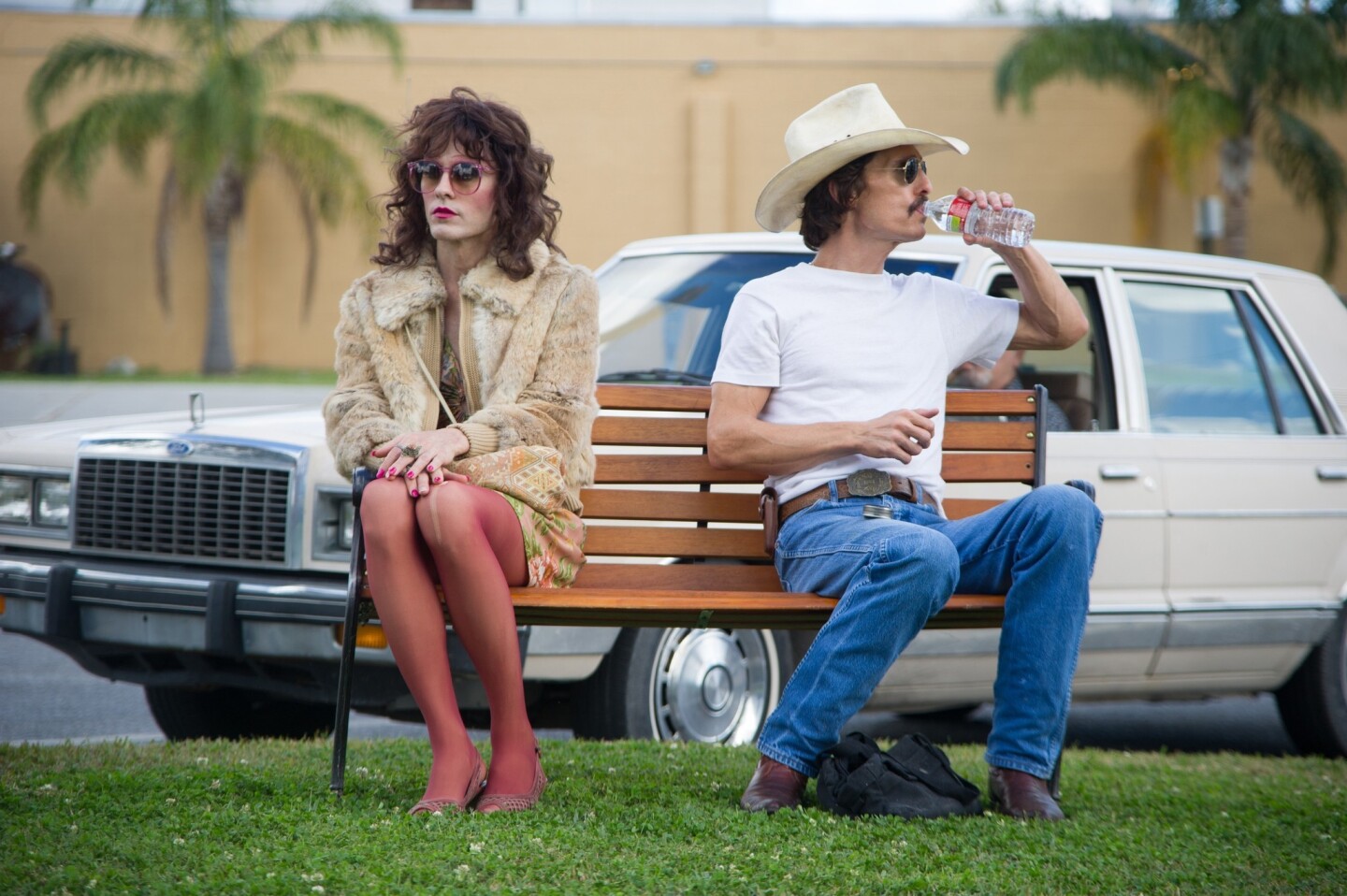 Leto, left, who said he stopped counting after surpassing 30 pounds lost, weighed 114 pounds by production time.
(Anne Marie Fox / Focus Features)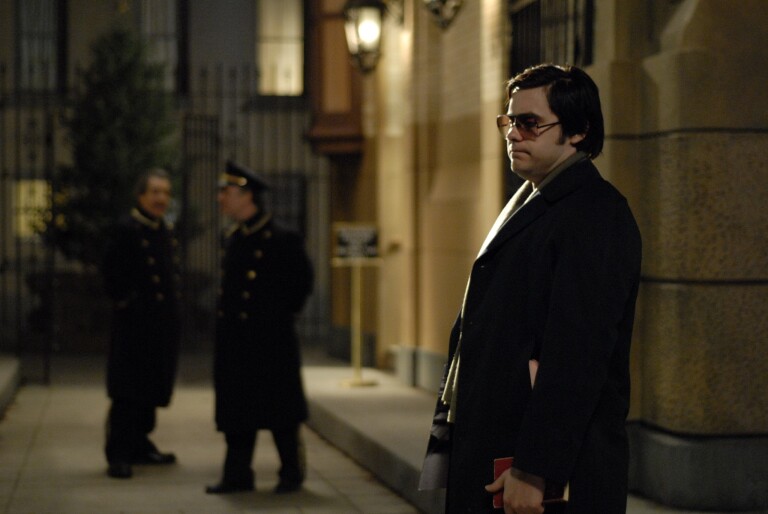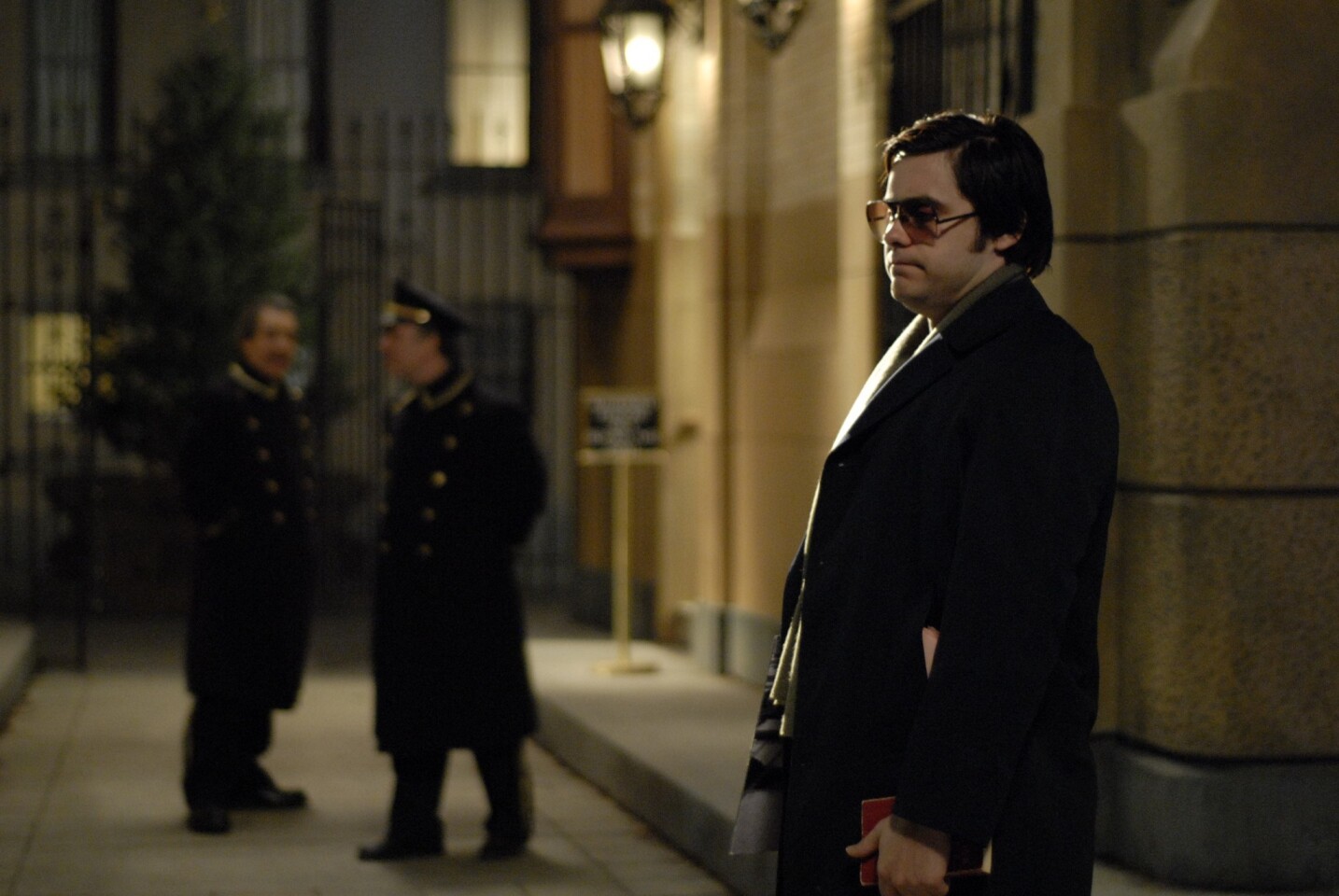 Leto piled on 67 pounds to play the man who murdered John Lennon, gorging on unhealthy foods and a special combo: pints of melted chocolate ice cream spiked with olive oil and soy sauce.
(JoJo Whilden / Peace Arch Entertainment)
De Niro packed on 60 pounds during production, reaching a solid 215 pounds to portray an older Jake LaMotta. Scenes featuring a heftier De Niro were done with minimal takes because the actor tired so quickly.
(United Artists)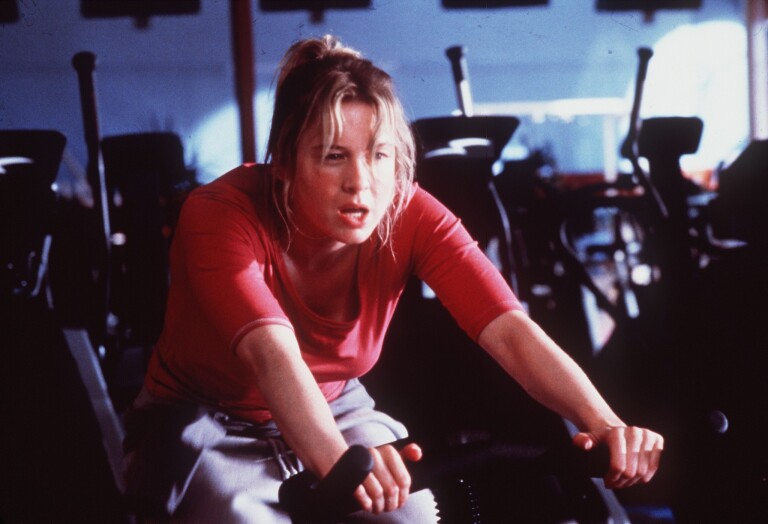 Zellweger, who had to gain 20 pounds to play Bridget Jones, scarfed down as many doughnuts and cheese pizzas as she could. For the sequel, she hired a nutritionist to guide her weight increase.
(Alex Bailey / Miramax Films)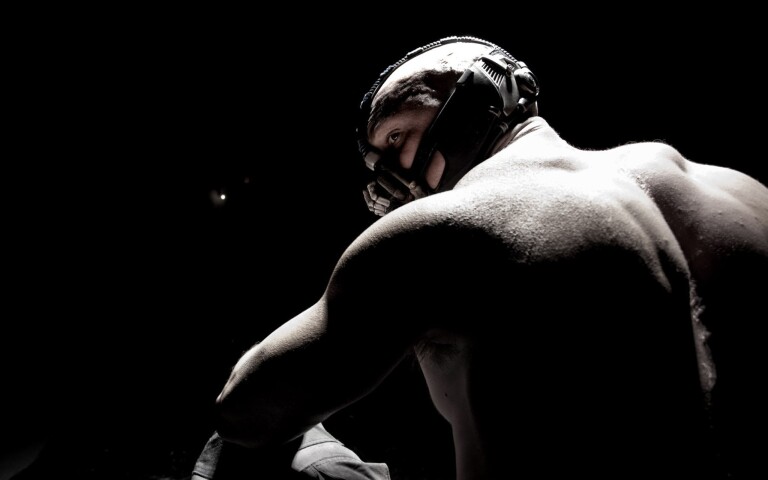 Hardy gained 30 pounds to play Bane, putting him just two pounds short of 200. Hardy, who expressed concern about making his weight goal three months before the shoot began, said, "it's a lot of fat and trickery."
(Wally Pfister / Warner Bros.)
Crowe found the 63-pound weight gain to be an appealing challenge. Crowe said that his first conversation about "Body of Lies" started with director Ridley Scott asking: "How would you like to put on a large amount of weight?"
(Franois Duhamel / Warner Bros.)
Already petite, Portman took 20 pounds off her frame to match the physique of a real ballet dancer. Costar Mila Kunis also lost 20 pounds for the role, ending at 95.
(Niko Tavernise / Fox Searchlight)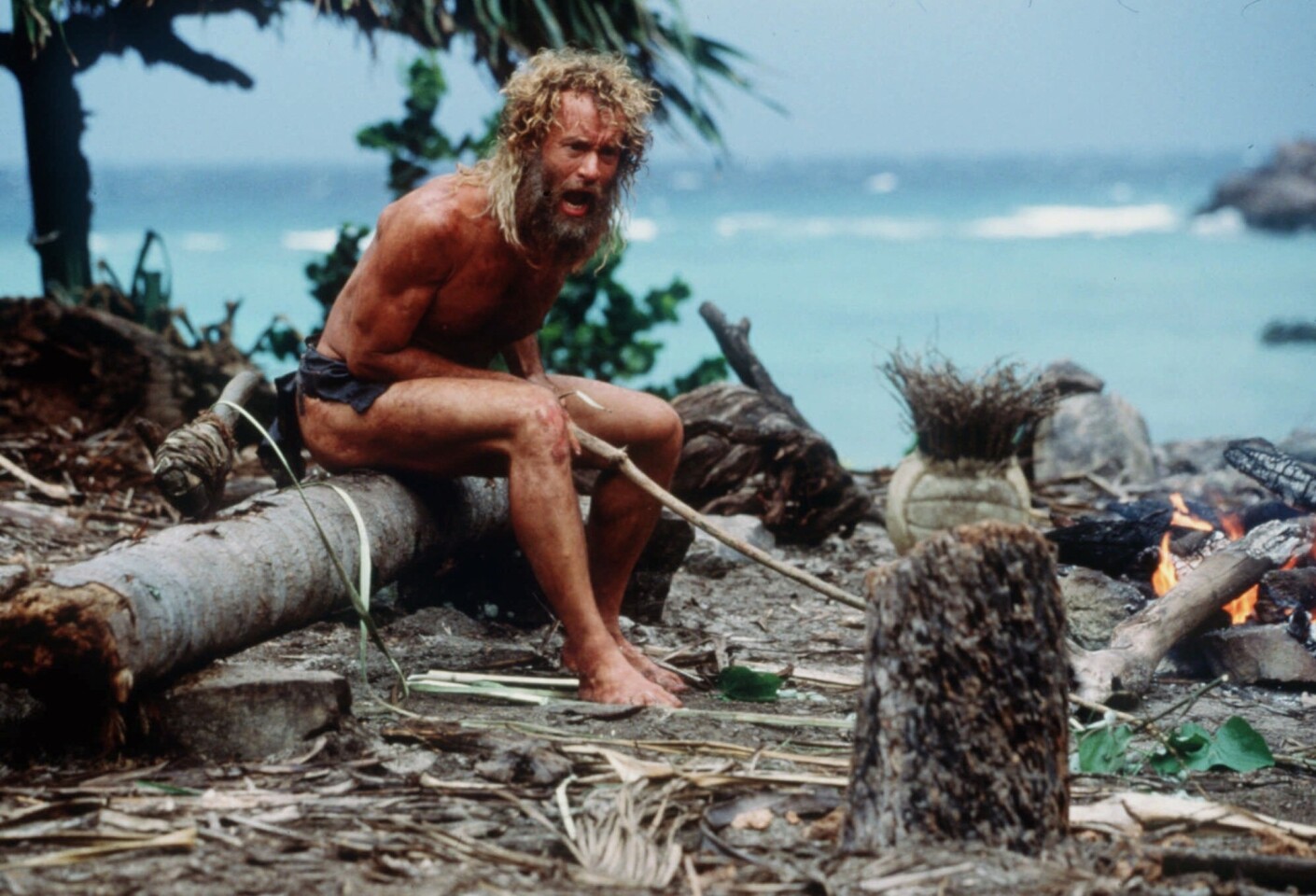 Hanks gained 40 pounds to portray his character's initially pudgy figure, then resumed filming a year later after he had lost more than 50 pounds.
(20th Century Fox / DreamWorks )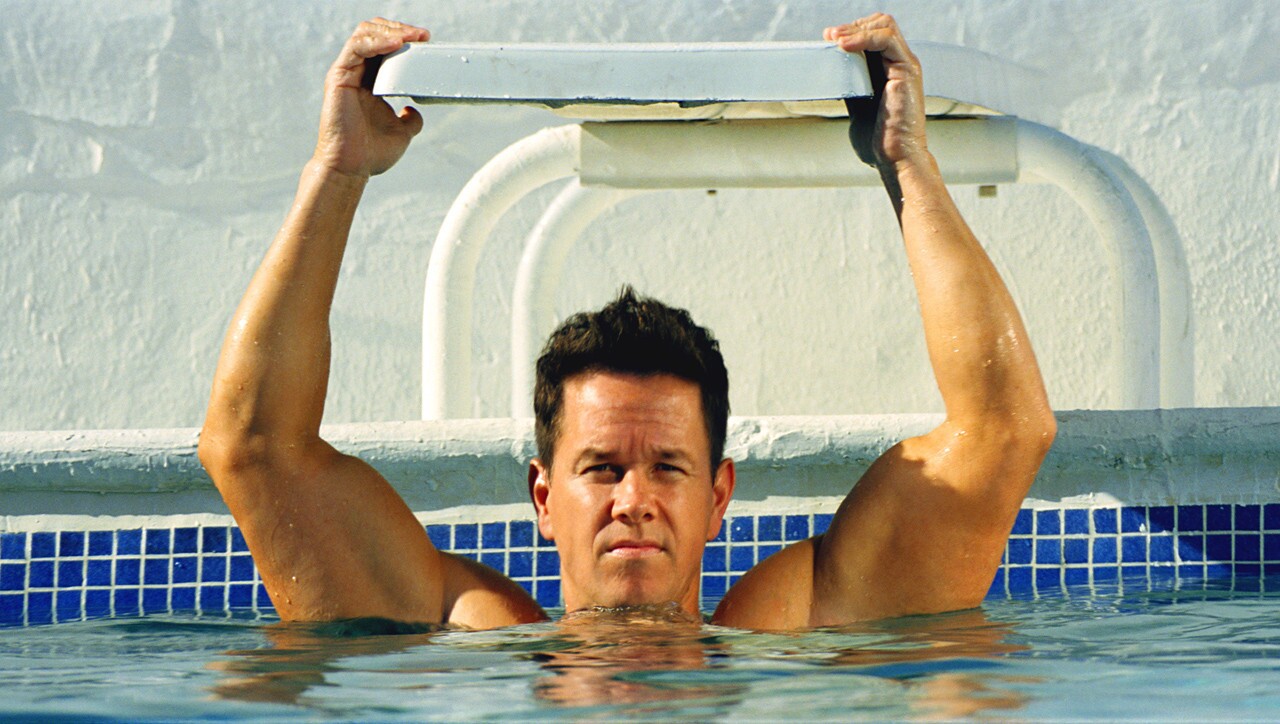 Wahlberg gained 40 pounds of muscle in seven weeks, ending at 205 pounds. Wahlberg said he ate about 10 to 12 meals a day, even waking up at midnight to make sure he didn't miss one.
(Paramount Pictures)
The rapper lost 52 pounds to play Deon, a gifted football player with terminal cancer, bringing him to 160. He relied on a liquid diet and ran on a treadmill for three hours each day to slim down.
(www.ThisIs50.com)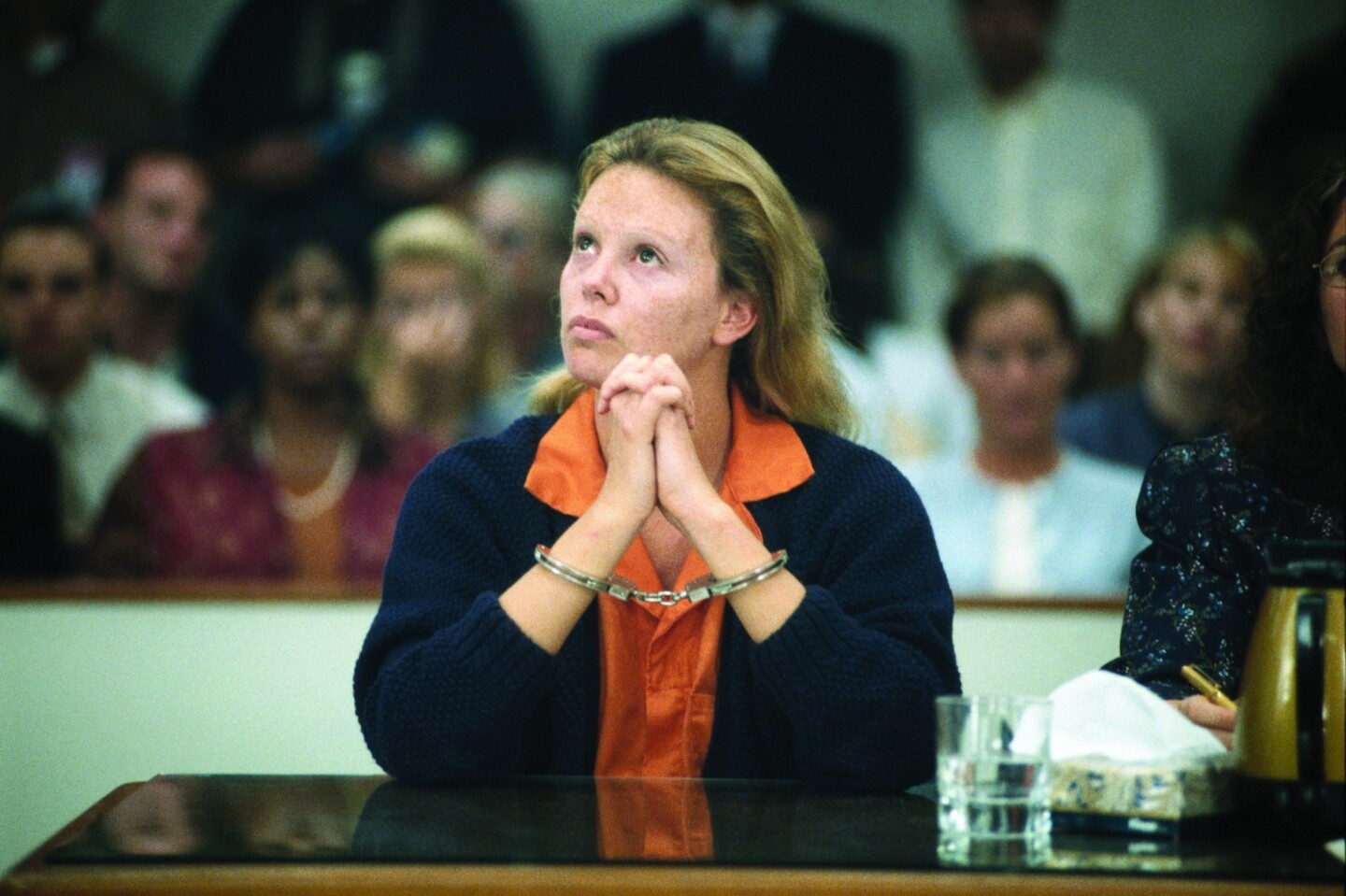 Theron gained 30 pounds to play Aileen Wuornos, a former prostitute turned serial killer. After getting sick of Krispy Kreme doughnuts, Theron said she was never found without a bag of potato chips.
(Newmarket Films)
Evans needed to put on 20 pounds of muscle for the role, but his fast metabolism hindered him. "Working out sucked, eating sucked more. You get to a point where you just can't even look at another piece of chicken," he said at a news conference.
(Jay Maidment / Marvel Studios)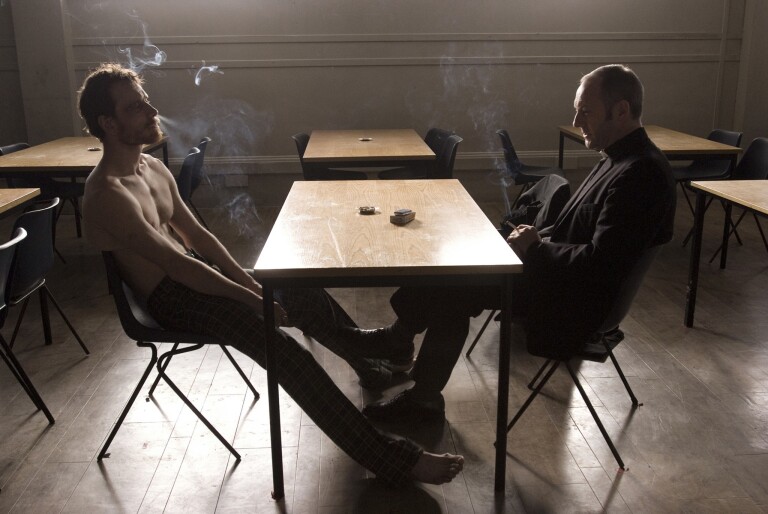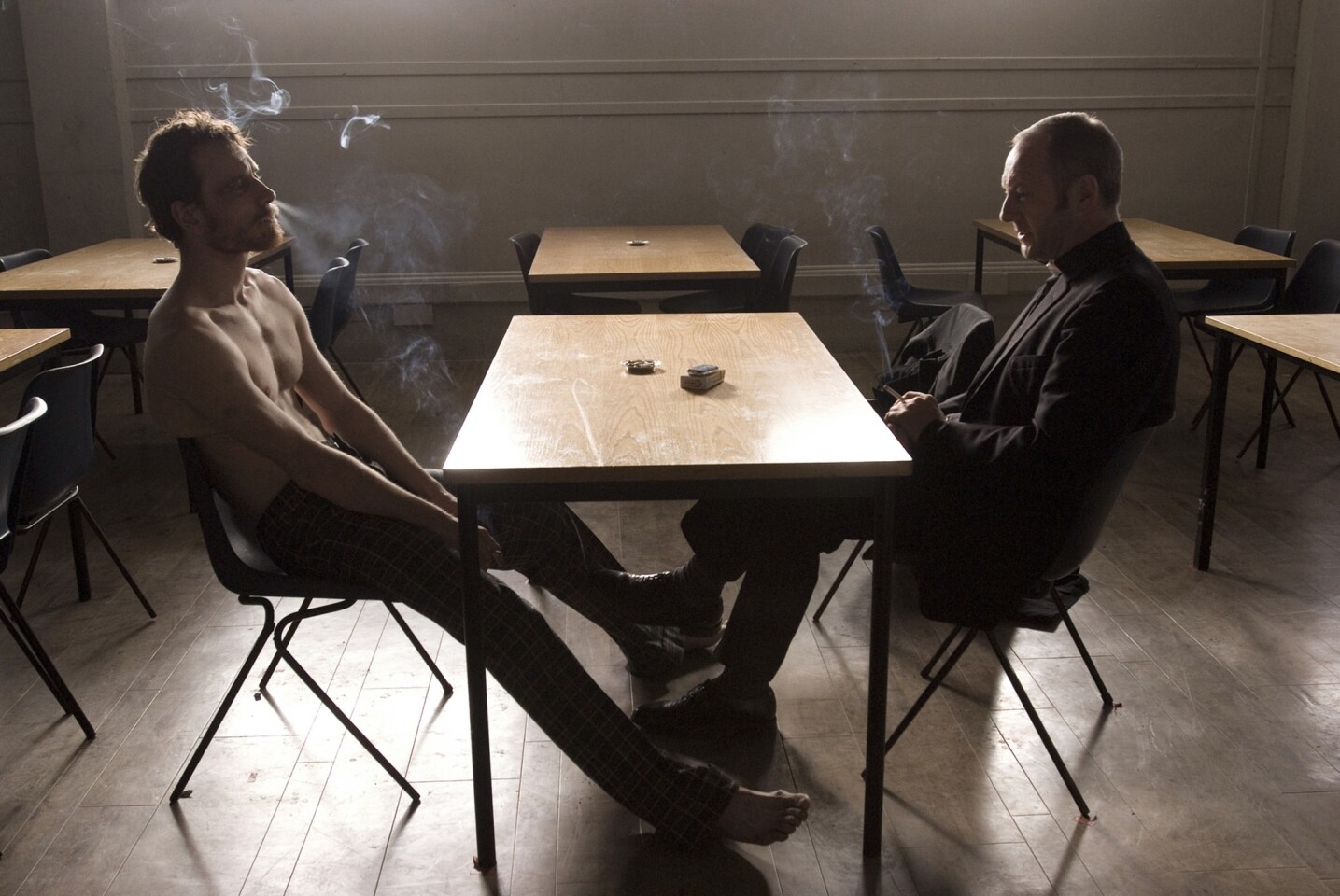 Fassbender continued losing weight throughout the film shoot, ending at 127 pounds. The actor, who stuck to a diet of berries, nuts and sardines, said he attempted a two-week fast to see what it was like.
(Blast Films / IFC Films)
The Rust Belt town of Braddock just outside of Pittsburgh is the sort of blue-collar enclave where factories once gave residents the promise of lifelong jobs at good union wages — the kind of place where resilience and character were more highly valued than possessions or status.
It's that world that Braddock native Russell Baze has watched slip away in "Out of the Furnace," the searing new drama from writer-director Scott Cooper ("Crazy Heart") opening in theaters Wednesday. As played by Christian Bale, Russell is motivated by love and loyalty — a good man beset on all sides by turmoil. He is ceaselessly confronted by tragedy, yet he marshals his emotional reserves, even in the face of heartbreak.
"There's a stillness to the character, a stillness that's he's had to have his entire life," Bale said in a recent interview. "He's had to put a hold on his impulses in order to be the patriarch of the family and to take on those responsibilities without going and screaming his head off. There's no whining or complaining or wishing that it's going to change. That's stoicism, isn't it?"
VIDEO: Watch 'Out of the Furnace' cast, crew discuss film
Bale, by contrast, is largely recognized for his relentless intensity, his determination to follow his creative impulses down wild and unpredictable paths, his willingness to radically reshape his body to conform to each new role. He also has a reputation, owing mostly to one unfortunate and well documented on-set outburst, as a temperamental leading man, quick to anger with little patience for Hollywood glad-handing.
"He's one of these actors that I think has gotten better with success, which isn't always the case — not that he wasn't good before," said Willem Dafoe, who co-stars in "Out of the Furnace" and worked with Bale in 2000's "American Psycho." "He's quite serious and he's quite concentrated, and he doesn't seem to suffer fools, as we know."
But late last month in Santa Monica, sitting down at a conference table with a pressed juice for lunch, Bale, 39, seemed neither tortured artist, nor glowering ogre — just an actor with a self-deprecating sense of humor battling jet lag and a hectic schedule.
PHOTOS: Billion-dollar movie club
He'd flown in from Spain where he's filming Ridley Scott's biblical epic "Exodus" to take part in a whirlwind press tour for "Out of the Furnace," and he'd spent the better part of the morning locked in a sound booth re-recording dialogue for his second December release, David O. Russell's period caper "American Hustle."
That film, in which Bale plays gifted swindler Irving Rosenfeld, a chubby Bronx con man with a bad comb-over who finds himself unexpectedly mixed up in the Abscam sting operation that entrapped numerous East Coast politicians, was named the best picture of the year on Tuesday by the New York Film Critics Circle. It opens in limited release Dec. 13.
He arrived for an interview not yet having lost all of the 43 pounds he'd gained for his part in "Hustle." His hair stuck up at odd angles, and one of the buttons on his black dress shirt was missing.
"I don't know what's happened here, I look like bloody Fabio or something," Bale said.
PHOTOS: Celebrities by The Times
Bale so rarely speaks with his own voice on screen that it's almost surprising to hear his Welsh inflection in conversation. Usually, he has some manner of American accent — the South Boston bray of former welterweight boxer Dicky Eklund in "The Fighter" (his previous collaboration with director Russell, for which Bale won his sole Oscar), the German-Texas hybrid of Dieter Dengler, the Vietnam prisoner of war in Werner Herzog's "Rescue Dawn," the Gotham growl of the Caped Crusader in Christopher Nolan's Batman trilogy.
The actor, who resides in Los Angeles with his wife and daughter, spent most of his childhood in the U.K., though his family moved around a great deal. He began performing when he was just 8 years old, and by the time he was 13, he'd begun to garner international acclaim with his role in Steven Spielberg's "Empire of the Sun."
He worked steadily afterward, though, it was arguably a pair of indie movies — "American Psycho" and "The Machinist" — that helped cement his reputation as a master chameleon. For the former, he sculpted his physique to six-pack abs perfection for the role of the murderous Patrick Bateman; for the latter, he lost 63 pounds to play an insomniac consumed by guilt, a man trapped, mentally and bodily, inside a waking nightmare.
"Taking a risk and doing something that could either be abysmal or really bloody good is the only way to approach it," Bale said. "You've got to take those chances. Otherwise you could have a very good, nice solid performance, but I personally will always feel like a bit of a chicken, like I played it safe, like I wanted people to pat me on the back, instead of really going for it, like yeah, right, we could really crash and burn here. Those are the exciting ones."
Bale read Cooper's screenplay for "Out of the Furnace" while he was shooting his final Batman film with Nolan, "The Dark Knight Rises," in Pittsburgh in 2011. The actor said he was struck by the richness of the characters in the thriller, which "in other hands could become a very cliched generic piece."
He found his thoughts returning time and again to the drama, which sees the elder Baze son drawn into the criminal underbelly of Appalachia after his troubled kid brother Rodney (Casey Affleck) runs afoul of a vicious thug named Harlan DeGroat (Woody Harrelson). Despite feeling exhausted after his turn in Batman's cape and cowl had come to an end, Bale agreed to star in the film.
"Out of the Furnace" shot for about a month on location in Braddock in 2012, with Bale and Cooper attempting to craft a dark drama that above all else felt natural. To that end, Cooper rarely called "Action" to launch the performers into a scene; instead he simply would say "Whenever you're ready" to cue the cast and crew.
"That was something I went to Scott and asked him for," Bale said. "Directors, they need to have their routines and some are very superstitious, so if you're throwing them off their rhythm by saying, 'Can you please not say, 'Action'?' you ignore it and you just deal with it. With Scott, I did speak with him and said, 'Do you feel the need? Then let's not do it.' There is that sense, the word itself, 'Action' [suggests] let's do a lot, let's do something that's really entertaining... It always feels very strange to me when you are having to pander to the camera."
PHOTOS: Greatest box office flops
Cooper and Bale forged a friendship during "Out of the Furnace" — the filmmaker points out that Bale gained some of his "American Hustle" weight at Cooper's dinner table. Cooper believes Bale's commitment to his roles is what makes him stand out.
"He brings spontaneity to the work," Cooper said of Bale. "He's very restrained, he's very subtle, he surprises you. He can say so much with his eyes. He's impossibly handsome, but he's really a character actor."
Bale concedes that he'd love to work again with Cooper and Russell, though for the time being, he's focused on portraying Moses for Scott in the film due at the end of next year. He'll also star in the next project from reclusive director Terrence Malick, "Knight of Cups," another planned 2014 release. And after that? Possibly a holiday.
"I do think it becomes important for sanity, quality of work, but also I think people get really bored," Bale said of taking a break. "Really how many films do you want to see with one actor in it? Please, give us a break for God's sake. Go away for a while, you know?"
---
The complete guide to home viewing
Get Screen Gab for weekly recommendations, analysis, interviews and irreverent discussion of the TV and streaming movies everyone's talking about.
You may occasionally receive promotional content from the Los Angeles Times.