McChrystal film 'The Operators' coming via David Michod, Brad Pitt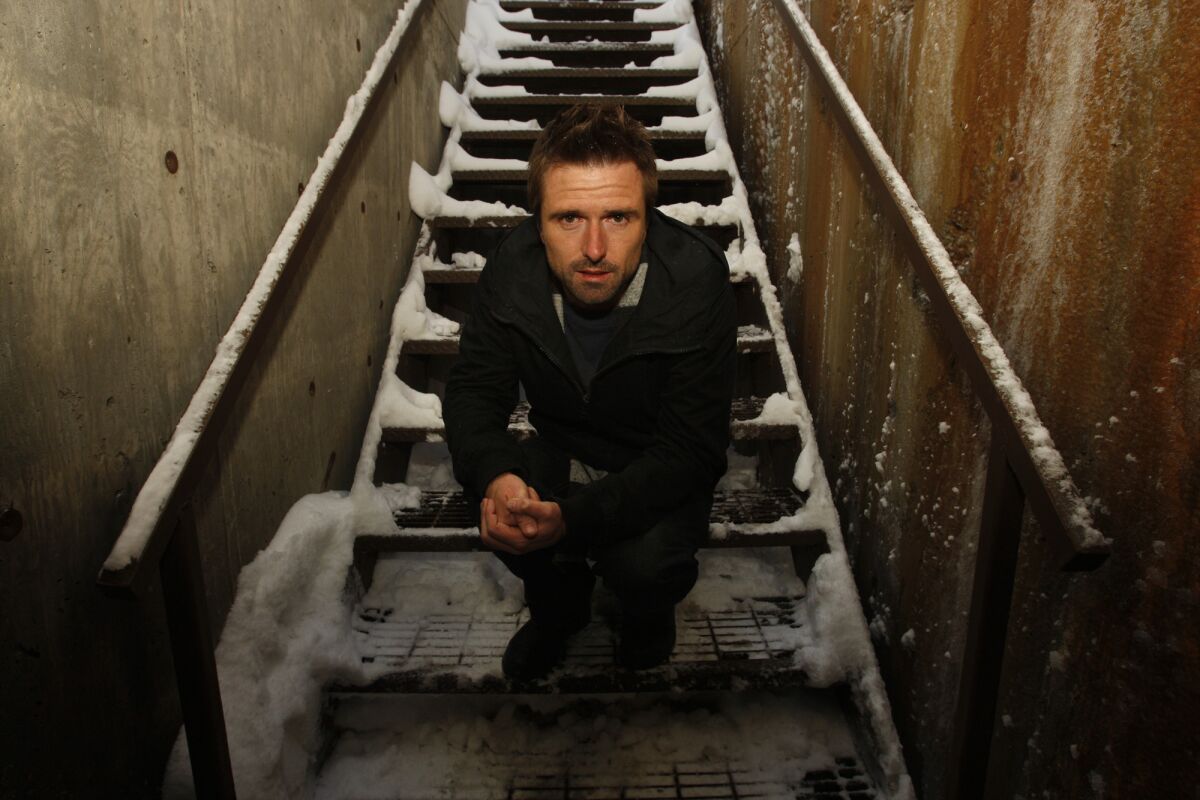 <i>This post has been updated, as detailed below</i>
There are few modern military characters as outsized as Gen. Stanley McChrystal, the former commanding general of international and U.S. forces in Afghanistan.
You might recall Michael Hastings' incendiary 2010 Rolling Stone profile of McChrystal that exposed the general and his staff's disdain for their superiors, including National Security Advisor James L. Jones, Vice President Biden and President Obama, and ultimately prompted McChrystal to resign.
Now McChrystal will get a movie treatment worthy of that reputation.
BEST MOVIES OF 2013: Turan | Sharkey | Olsen
Australian director David Michod, who was behind the colorful indie gangster pic "Animal Kingdom" a few years back, will write and direct the McChrystal military drama "The Operators," producers announced Monday. Starring in the film? None other than Brad Pitt.
Pitt's production company, Plan B, will produce the film with New Regency and Brett Ratner's RatPac Entertainment.
The movie is based on Hastings' 2011 book "The Operators," which expanded on his Rolling Stone article, "The Runaway General." (Hastings died last June in a car crash in Los Angeles.)
In the meantime, Michod's next film, the post-apocalyptic thriller "The Rover," starring Guy Pearce and Robert Pattinson, opens June 13.
Pitt, who is going to a military setting of a different kind with the upcoming World War II drama "Fury," has been taking on other sorts of outsized personalities--starring, for instance, as Billy Beane in baseball drama "Moneyball" a few years back. Though "war on terror" movies have sometimes struggled commercially, there is precedent for military-figure-brought-low stories succeeding at the box office, particularly with older classics such as "A Few Good Men" and "The Caine Mutiny." More recently (and triumphantly), Kathryn Bigelow had a war on terror-themed hit with Osama bin Laden assassination pic "Zero Dark Thirty."
[For the record, 10:45 p.m., April 14: A previous version of this post implied that the Rolling Stone article was titled "The Operators." It was titled "The Runaway General."]
ALSO:
'Rio 2' has catchy songs but fails to take flight, reviews say
'22 Jump Street' red-band trailer: Tatum, Hill hit spring break
William Friedkin still under the spell of 'Sorcerer' 37 years later
Get our L.A. Goes Out newsletter, with the week's best events, to help you explore and experience our city.
You may occasionally receive promotional content from the Los Angeles Times.