Todd Haynes' romantic period drama "Carol" dominated the Film Independent Spirit Award nominations announced Tuesday, earning six major nominations.
"Carol," based on a Patricia Highsmith story about a love affair that develops between two women in the 1950s, was nominated for feature, director, female lead for Cate Blanchett and Rooney Mara, screenplay and cinematography.
Cary Joji Fukunaga's "Beasts of No Nation," a searing drama about an African child soldier that was Netflix's first foray into original feature-film production, was nominated for five Spirit Awards: feature, director, male lead for Abraham Attah, supporting male for Idris Elba and cinematography.
SIGN UP for the free Indie Focus movies newsletter >>
Tom McCarthy's "Spotlight" was nominated for four Spirit Awards, including feature and director. It will also be the recipient of the Robert Altman Award, which is given to the director, casting director and ensemble cast.
Rounding out the feature nominees are "Anomalisa" and "Tangerine."
Joining Fukunaga, Haynes and McCarthy for director are Charlie Kaufman and Duke Johnson for "Anomalisa," David Robert Mitchell for "It Follows" and Sean Baker for "Tangerine."
Competing with Blanchett and Mara for female actress nominees are Bel Powley for "Diary of a Teenage Girl," Brie Larson for "Room" and Kitana Kiki Rodriguez for "Tangerine."
Attah will be competing for male lead with Ben Mendelsohn for "Mississippi Grind," Christopher Abbott for "James White," Jason Segel for "The End of the Tour" and Kudos Seihon for "Mediterranea."
Joining Elba in the supporting male category are Kevin Corrigan for "Results," Michael Shannon for "99 Homes," Paul Dano for "Love & Mercy" and Richard Jenkins for "Bone Tomahawk."
Supporting female nominees are Cynthia Nixon for "James White," Jennifer Jason Leigh for "Anomalisa," Marin Ireland for "Glass Chin," Mya Taylor for "Tangerine" and Robin Barlett for "H."
Nominees for international film are "A Pigeon Sat on a Branch Reflecting on Existence," "Embrace of the Serpent," "Girlhood," "Mustang" and "Son of Saul."
The Spirit Awards are set to be announced at a luncheon ceremony in a new location -- just north of the Santa Monica Pier -- on Feb. 27, the day before the Academy Awards ceremony.
A full list of nominees, provided by Film Independent, follows:
Best feature
"Anomalisa"
"Beasts of No Nation"
"Carol"
"Spotlight"
"Tangerine"
Best director
Cary Joji Fukunaga – "Beasts of No Nation"
Charlie Kaufman & Duke Johnson – "Anomalisa"
David Robert Mitchell – "It Follows"
Sean Baker – "Tangerine"
Todd Haynes – "Carol"
Tom McCarthy – "Spotlight"
Watch Q&As with 'Room's' Brie Larson
On Now
'Room:' When Brie Larson read the novel for the first time
On Now
'Room:' Tapping into dark moments with Lenny Abrahamson
On Now
'Room:' Breaking down the film's reunion scene
On Now
'Room:' Learning from real life victims
On Now
'Room:' How everything in the film tells a story
Best female lead
Bel Powley – "Diary of a Teenage Girl"
Brie Larson – Room
Cate Blanchett – "Carol"
Kitana Kiki Rodriguez – "Tangerine"
Rooney Mara – "Carol"
Best male lead
Abraham Attah – "Beasts of No Nation"
Ben Mendelsohn – "Mississippi Grind"
Christopher Abbott – "James White"
Jason Segel – "The End of the Tour"
Kudos Seihon – "Mediterranea"
Best supporting female
Cynthia Nixon – "James White"
Jennifer Jason Leigh – "Anomalisa"
Marin Ireland – "Glass Chin"
Mya Taylor – "Tangerine"
Robin Bartlett – "H."
Best supporting male
Idris Elba – "Beasts of No Nation"
Kevin Corrigan – "Results"
Michael Shannon – "99 Homes"
Paul Dano – "Love & Mercy"
Richard Jenkins – "Bone Tomahawk"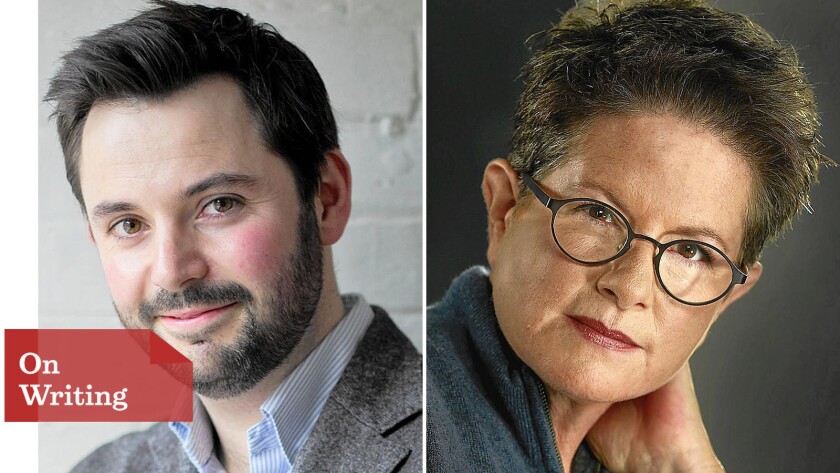 Best screenplay
Charlie Kaufman – "Anomalisa"
Donald Marguiles – "The End of the Tour"
Phyllis Nagy – "Carol"
S. Craig Zahler – "Bone Tomahawk"
Tom McCarthy and Josh Singer – "Spotlight"
Best cinematography
Cary Joji Fukunaga – "Beasts of No Nation"
Ed Lachman – "Carol"
Joshua James Richards – "Songs My Brothers Taught Me"
Michael Gioulakis – "It Follows"
Reed Morano – "Meadowland"
Best documentary
"(T)error"
"Best of Enemies"
"Heart of a Dog"
"Meru"
"The Look of Silence"
"The Russian Woodpecker"
Best film editing
Julio C. Perez IV – "It Follows"
Kristan Sprague – "Manos Sucias"
Nathan Nugent – "Room"
Ronald Bronstein and Benny Safdie – "Heaven Knows What"
Tom McArdle – "Spotlight"
Best first feature
"James White"
"Manos Sucias"
"Mediterranea"
"Songs My Brothers Taught Me"
"The Diary of a Teenage Girl"
Best first screenplay
Emma Donoghue – "Room"
Jesse Andrews – "Me and Earl and the Dying Girl"
John Magary, Russell Harbaugh, and Myna Joseph – "The Mend"
Jonas Carpignano – "Mediterranea"
Marielle Heller – "The Diary of a Teenage Girl"
Best international film
"A Pigeon Sat on a Branch Reflecting on Existence"
"Embrace of the Serpent"
"Girlhood"
"Mustang"
"Son of Saul"
John Cassavetes Award
"Advantageous"
"Christmas, Again"
"Heaven Knows What"
"Krisha"
"Out of My Hand"
Robert Altman Award
"Spotlight"
---