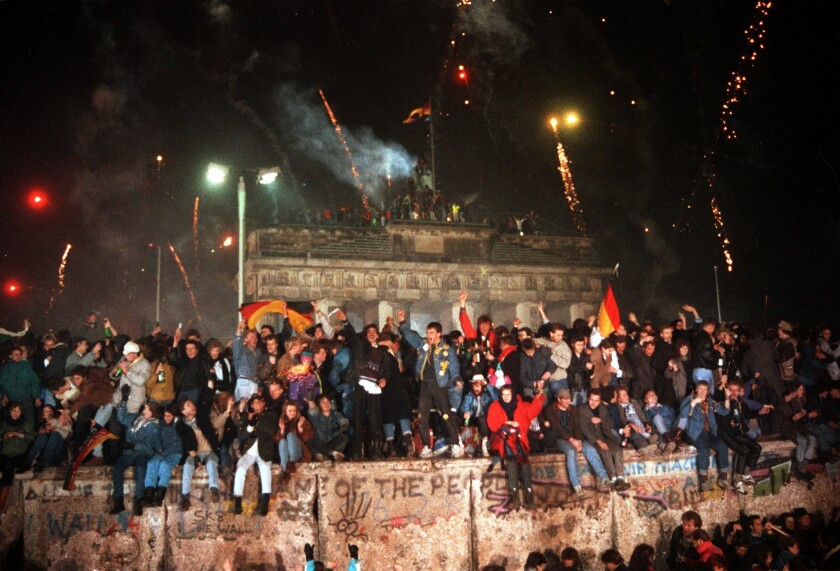 It's hardly surprising that Beethoven's Symphony No. 9, with its soaring "Ode to Joy" final movement, has had a worldwide influence as a musical expression of community and personhood.
Kerry Candaele's documentary "Following the Ninth: In the Footsteps of Beethoven's Final Symphony" aims to show the piece's inspirational power through its role in the social movements of four countries: as a regular New Year's anthem in Japan; a message of liberation for Chinese students in Tiananmen Square in 1989; a choral cry of hope from Chilean women singing outside Pinochet's torture centers; and a symphony of regained freedom for East Berliners when the Wall came down.
PHOTOS: Billion-dollar movie club
It's a lot of artistic and political symbiosis — not to mention 20th century history — to cram into one movie. With four movements, Candaele naturally divides the movie into four parts, even if the emotional cadences of the movements don't mesh with the chronology of the countries' individual circumstances. Which means that despite the good intentions, structurally it's all over the place with an excess of montages, archival footage, interviews and information practically drowning out any chance to appreciate the richness of the German composer's beloved achievement.
"Following the Ninth: In the Footsteps of Beethoven's Final Symphony." No MPAA rating. Running time: 1 hour, 18 minutes. At the Laemmle Music Hall, Beverly Hills.
---