Author Joyce Maynard talks of 'deeply painful' time with Salinger
American novelist and short-story writer J.D. Salinger. The new documentary "Salinger" looks into the life of the mysterious author.
(Evening Standard / Getty Images)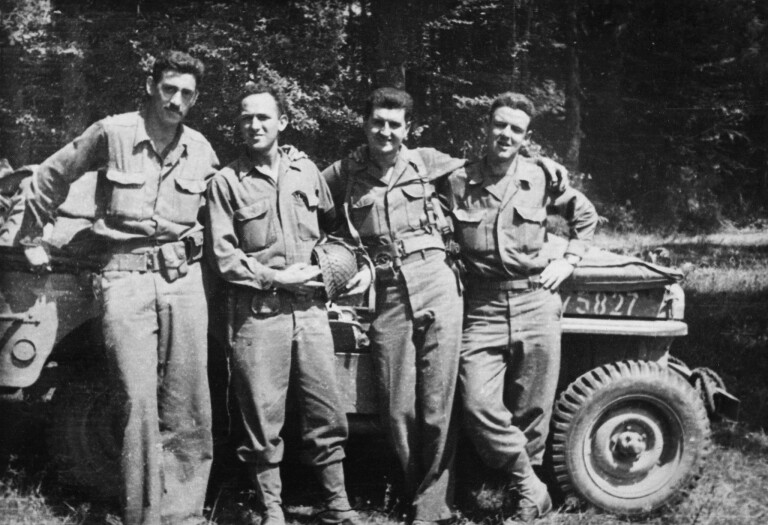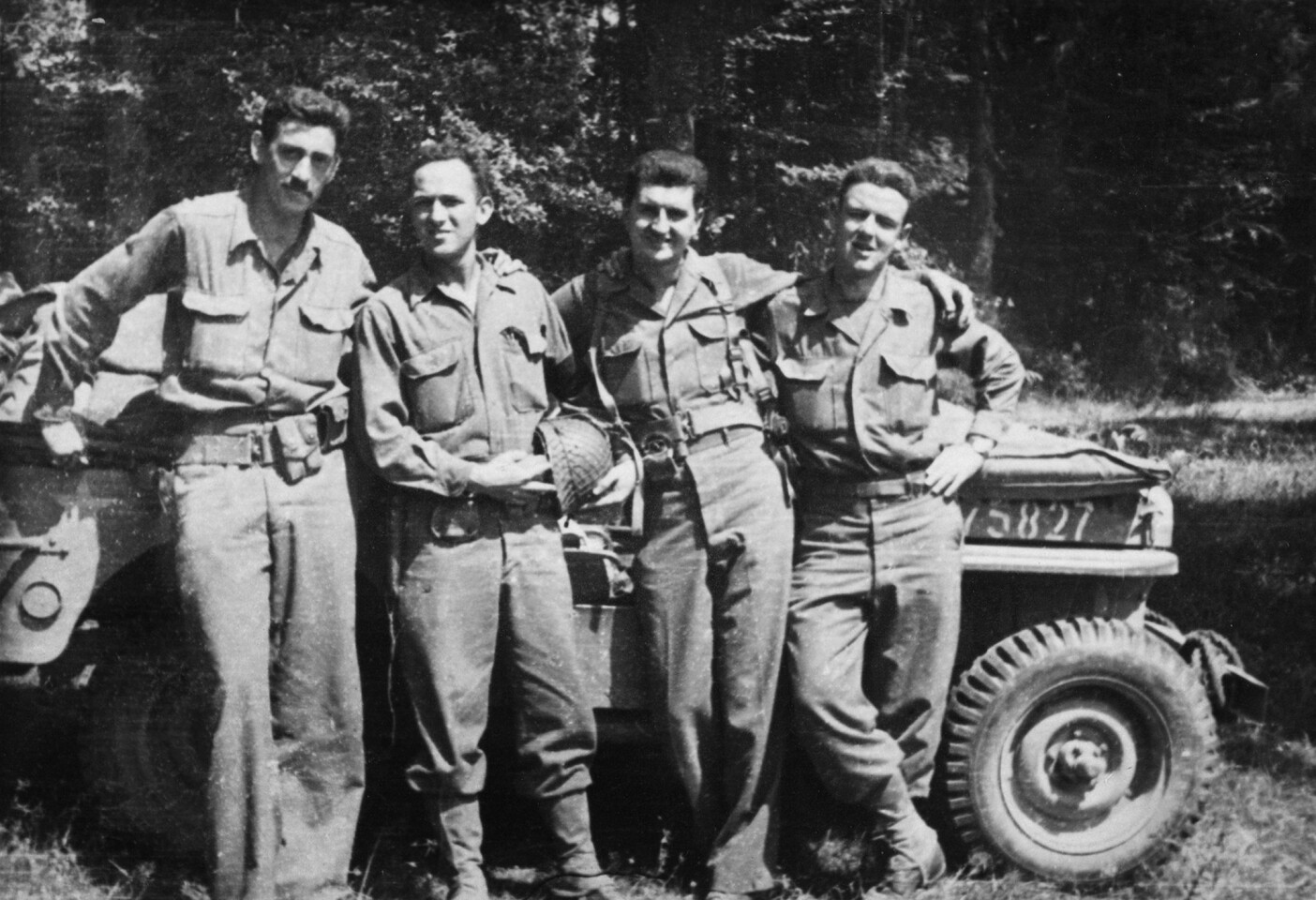 Salinger, left, after the Normandy invasion. The writer penned part of "The Catcher in the Rye" while serving in World War II.
(Associated Press / The Weinstein Co.)
Salinger in his jeep after the liberation of Paris in 1944.
(The Weinstein Co.)
A letter from Salinger to Jean Miller, the inspiration for Salinger's title character in "For Esme -- With Love and Squalor."
(Jean Miller, Associated Press / The Story Factory)
Salinger plays with his dog, Benny.
(Paul Fitzgerald / Associated Press / The Story Factory)
A letter from the New Yorker rejecting "The Catcher in the Rye."
(Jean Miller / Associated Press / The Story Factory)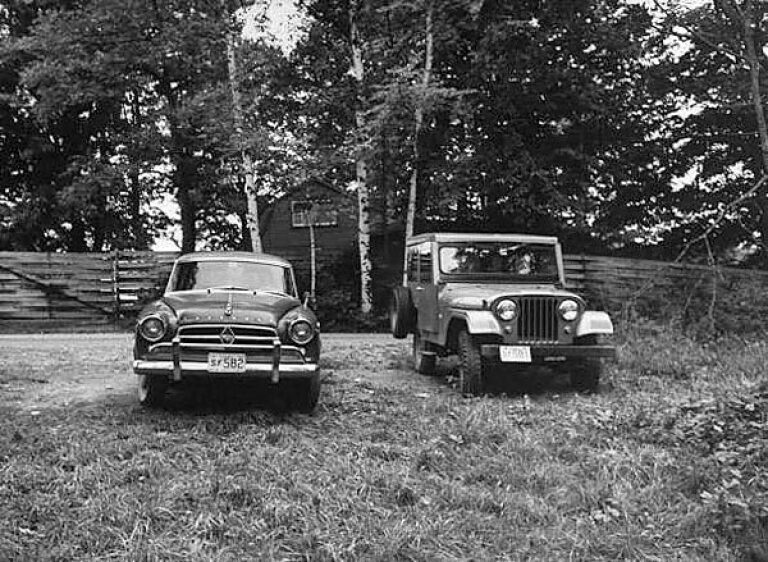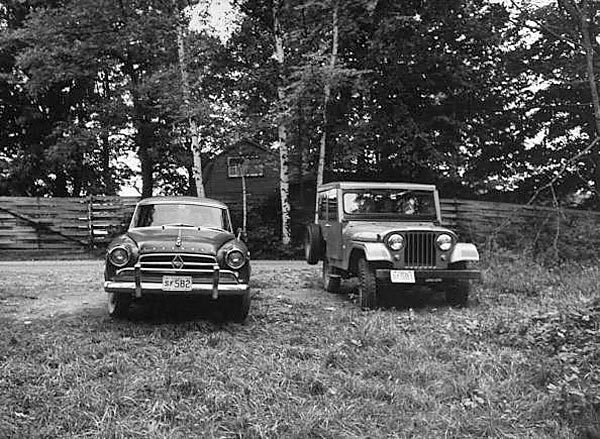 Outside Salinger's home.
(Ted Russell / Time Life Pictures / Getty Images)
Salinger's family dog.
(Ted Russell / Time Life Pictures / Getty Images)
A copy of "The Catcher in the Rye" at a bookstore in Washington, D.C.
(Mandel Ngan / AFP / Getty Images)
A collection of 14 letters from J.D. Salinger to Joyce Maynard is seen in this undated photo from Sotheby's auction house in New York. The letters, from the reclusive author to his then lover, when he was 53 and she was 18, were auctioned off June 22, 1999, for $156,000 to California philanthropist Peter Norton.
(Sotheby's)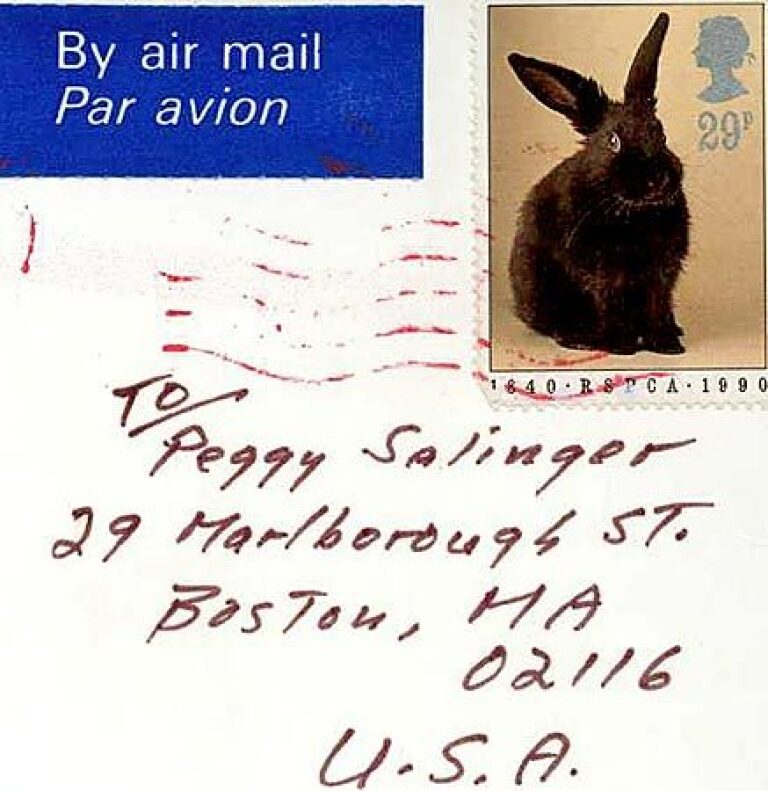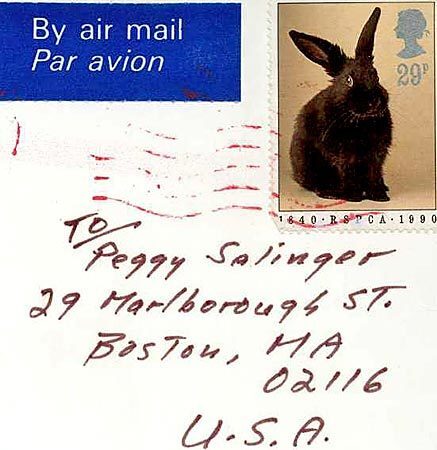 One of 32 letters Salinger wrote to his daughter, Margaret, that she put on the auction block at Sotheby's on Dec. 12, 2001.
(Sotheby's New York)
Author Joyce Maynard in San Francisco. She was Salinger's lover when she was 18.
(Dan Callister / Getty Images)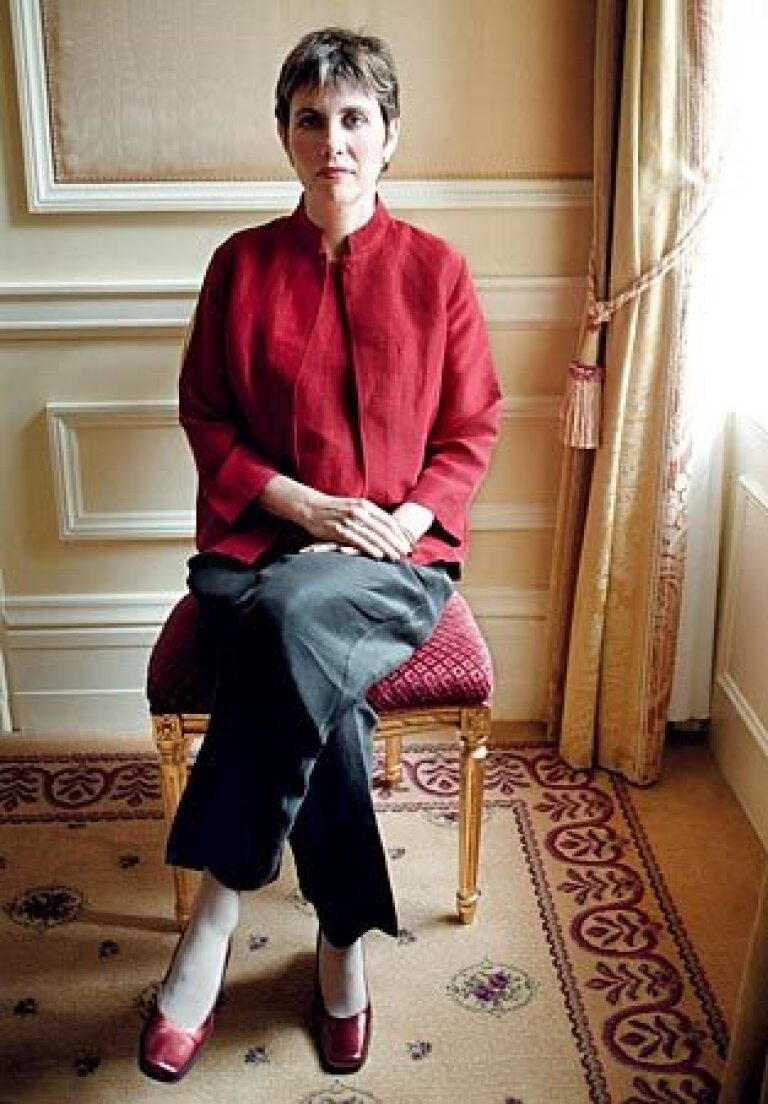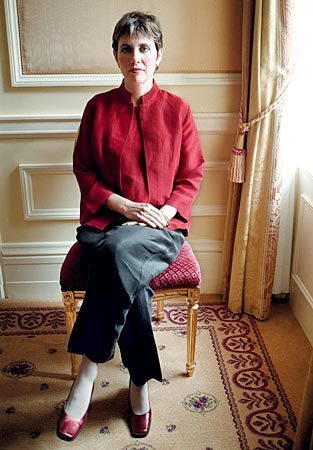 Salinger's daughter, Margaret, in 2000. She penned the memoir "Dream Catcher" about her childhood.
(Helayne Seidman / For the Washington Post)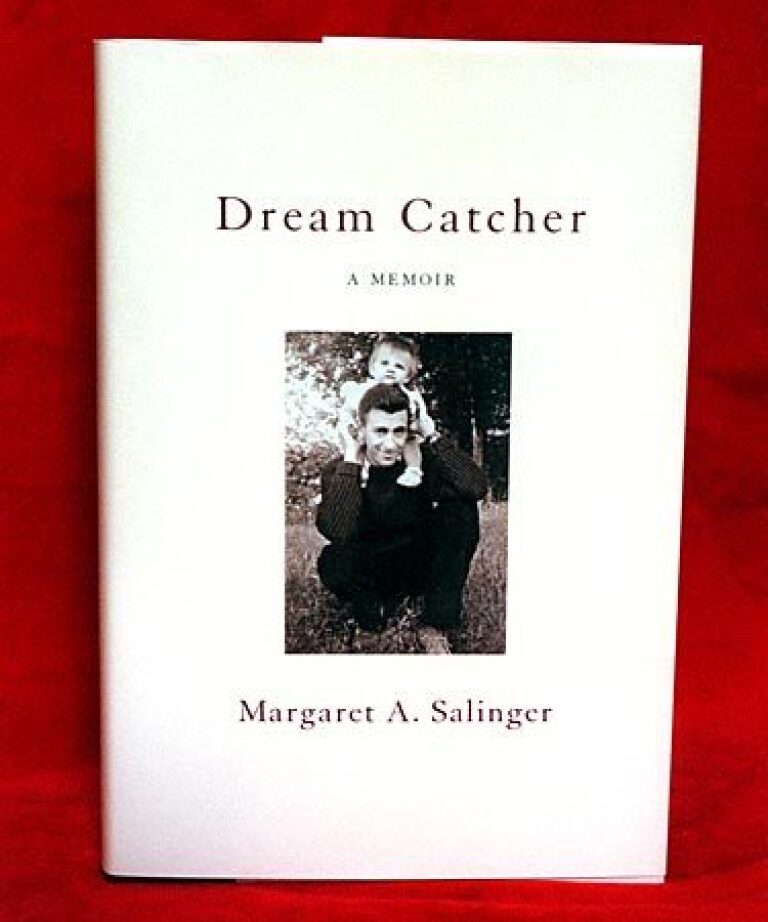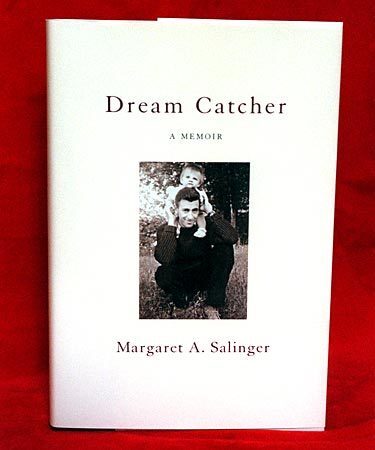 Margaret Salinger's book.
(Marty Lederhandler / Associated Press)
Copies of "The Catcher in the Rye" as well as Salinger's volume of short stories are seen at a public library in Orange Village, Ohio.
(Amy Sancetta / Associated Press)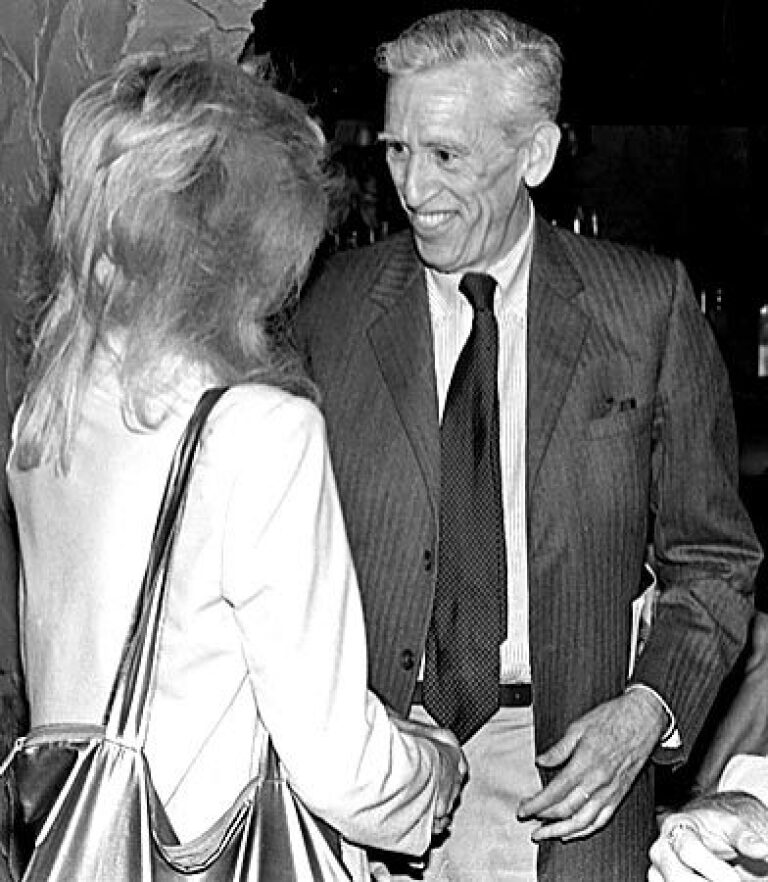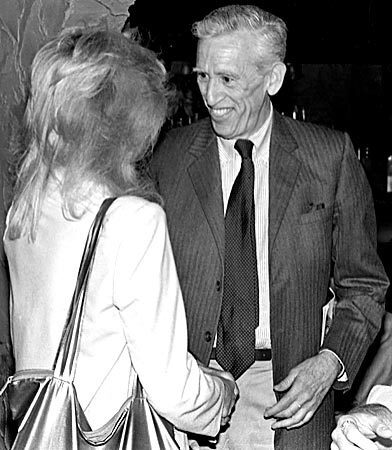 Salinger joins actress Elaine Joyce to see her performance in "6 Rms Riv Vu" in Jacksonville, Fla.
(Gene Sweeney Jr. / Florida Times-Union)
Joyce Maynard was intrigued when filmmaker Shane Salerno first came calling with his interest in interviewing her for his documentary on J.D. Salinger. Naturally, Maynard was cautious considering she is a well-regarded author of eight novels and a series of memoirs yet is still probably best known for her relationship with Salinger, which she documented in her 1998 memoir, "At Home in the World."
Yet Salerno, who began courting Maynard seven or eight years ago, kept at it until Maynard agreed to be interviewed in her home in California in 2007.
"I was intrigued by his wanting to pull together so many people's experiences of Salinger. And having had the experience of seeing my story misrepresented, I felt I should be the one telling it," said Maynard, who famously dropped out of Yale in 1972 after her freshman year and moved in with Salinger for 10 months. "I believed that Shane Salerno was attempting to create something of historic and literary value, and perhaps the moment had come when some people whom we had not heard from before might feel more comfortable sharing their experiences."
PHOTOS: J.D. Salinger | 1919-2010
Yet despite Maynard's faith in Salerno, she found the experience of watching "Salinger," which she screened at the Telluride Film Festival on Monday, "disturbing."
"My time with Salinger changed the course of my life, but it was also deeply painful," said Maynard in an email conversation shortly after her return from Colorado. "To me, that's what was missing in the film. As a woman and as the mother of a daughter, I have a less generous point of view than Shane on why an adult man would write letters, into his 50s, to teenage girls."
Yet Maynard, who was at the film festival to promote Jason Reitman's "Labor Day," which is based on her 2009 novel, is reissuing her Salinger memoir through her original publisher, complete with a new preface that addresses her experience 40 years later. Maynard has written 12 books and hundreds of essays. She married in 1977 and has raised three children.
VIDEO: 'Salinger' movie review
"I do, of course, hope my book will be better understood now than when it was first published, when a chorus of critics pronounced me a traitor for having told the story of what happened when I was young."
The reissued memoir, which was released Tuesday, the same day as Salerno's "Salinger" companion book (the film opens today), also features a new photo, one that Richard Avedon took of Maynard when she was 19 and had just ended her relationship with Salinger.
"The photograph was made about 10 days after Salinger had put two $50 bills in my hand, on the beach in Daytona, and instructed me to move my things out of his house," said Maynard. "When I first saw this photograph, I hated it. But now I understand the brilliance of that image: It's a perfect portrait of an utterly devastated girl."
ALSO:
Shane Salerno's decade-long obsession with J.D. Salinger
Movie review: 'Salinger' is a treasure-trove of details about writer
J.D. Salinger: Glimpses of his hidden writing in new book
---
The complete guide to home viewing
Get Screen Gab for weekly recommendations, analysis, interviews and irreverent discussion of the TV and streaming movies everyone's talking about.
You may occasionally receive promotional content from the Los Angeles Times.