Long-lost early Orson Welles film 'Too Much Johnson' recovered
Before there was Montgomery Clift, Marlon Brando and James Dean, there was John Garfield. The New York theater actor brought a brooding intensity and realism to his roles in such films as 1938's "Four Daughters" and 1947's "Body and Soul" (he earned Oscar nominations for both) and 1945's "The Postman Always Rings Twice." Warner Archive's recently released six of his movies on DVD: 1939's "Dust Be My Destiny" and "Blackwell's Island"; 1940's "Flowing Gold," "Saturday's Children"' and "East of the River; and 1941's "Dangerously They Live." A victim of the blacklist, Garfield died of a heart attack at age 39 in 1952. Pictured: American movie star John Garfield, left, testifies before the House Un-American Activities Committee on April 23, 1951, accompanied by his lawyers, Louis Hizey, center, and Sidney Davis.
(Bob Mulligan / AFP / Getty Images)
One of Lon Chaney's greatest cinematic feats was playing Victor Hugo's tragic Quasimodo in the lavish 1923 Universal silent "The Hunchback of Notre Dame." His poignant performance made Chaney one of the major players in Hollywood. No expense was spared to bring this classic to the big screen. Acres of Universal's back lot were transformed into 15th century Paris, including the elaborate facade of the Notre Dame Cathedral. The production took six months to film, using 750 crew members and more than 2,000 extras. Now Flicker Alley in association with Blackhawk Films Collection has released the Blu-ray of this seminal silent. Since the film apparently did not survive in 35mm, the digital restoration was made from a multi-tinted 16mm print that had been struck from the original camera negative in 1926. This edition also features a new symphonic score arranged by Donald Hunsberger and conducted by Robert Israel. For more information go to http://www.flickeralley.com. Pictured: Lon Chaney as Quasimodo in "The Hunchback of Notre Dame," directed by Wallace Worsley, 1923.
(Universal Pictures / Getty Images)
Lewis Allen's 1944 "The Uninvited" is one of the best ghost stories you probably have never seen. Ray Milland and Ruth Hussey play a London-based brother and sister who fall in love with a beautiful, abandoned seaside house during a vacation to the British coast. They are surprised when they are able to buy the house for a very low price, but they soon find out why they got it for such a bargain. A favorite of directors Martin Scorsese and Guillermo del Toro, "The Uninvited" also stars Donald Crisp and Gail Russell. And Victor Young's lush score produced the hit "Stella by Starlight," based on the film's main theme. Criterion has just released the new digital restoration of "The Uninvited" on Blu-ray.
(Keystone / Getty Images)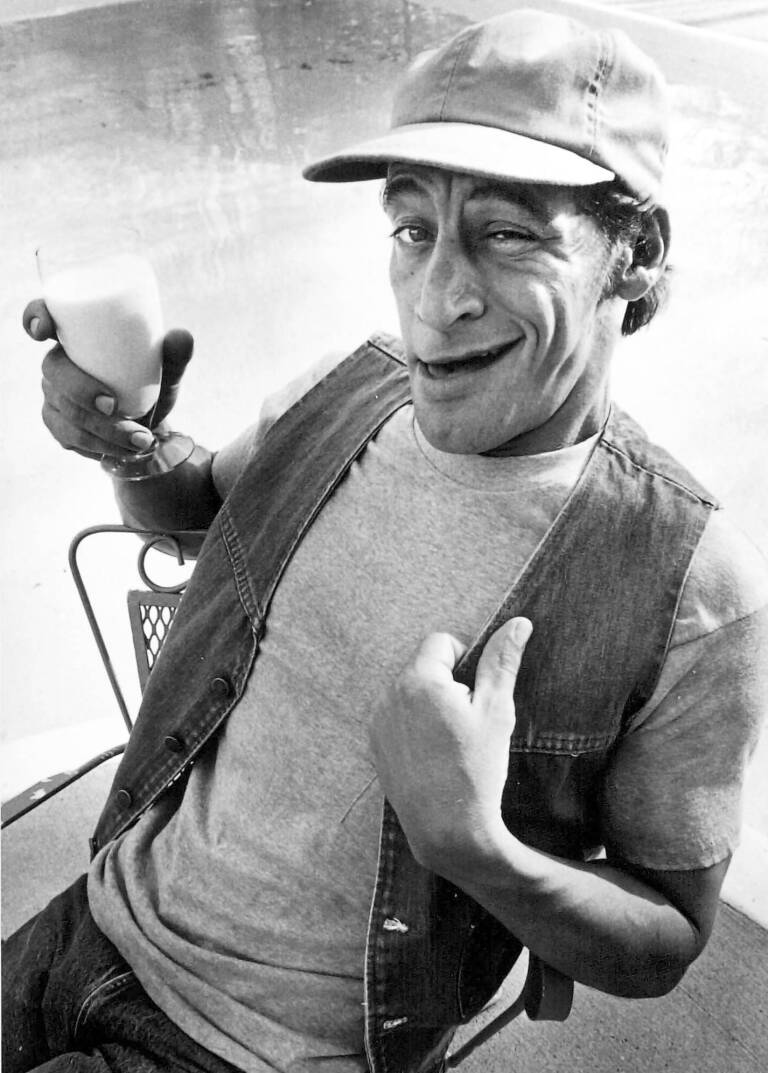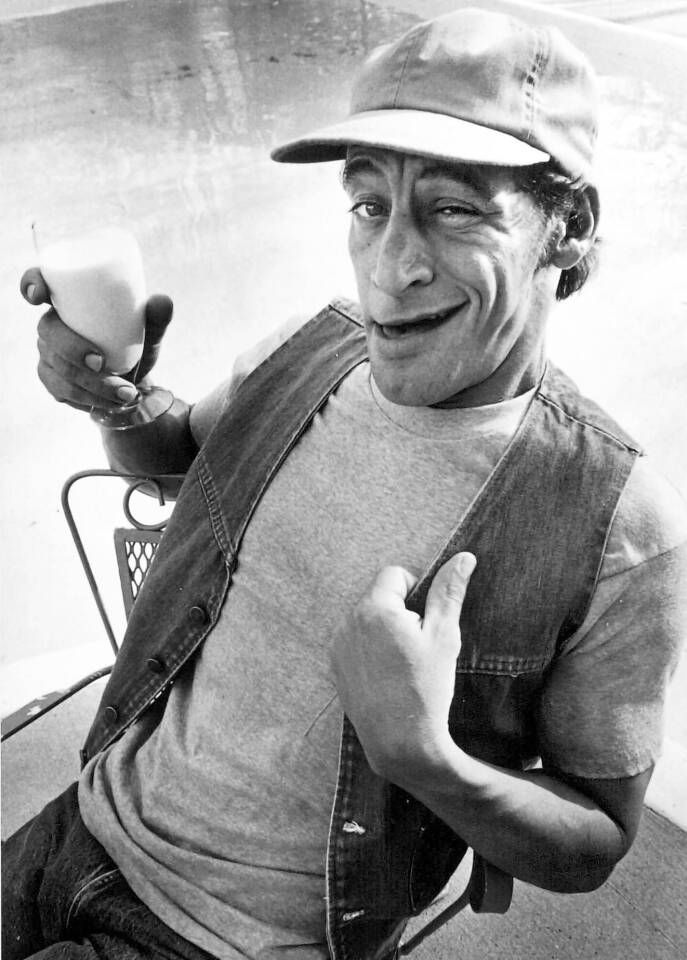 John Cherry, partner and head of the creative department at Carden and Cherry Advertising in Nashville, hit pay dirt in the 1980s with a series of quirky commercials starring the late rubber-faced Jim Varney as Ernest P. Worrell, an unwelcome pest of an unseen neighbor named Vern. Ernest's catchphrases, "Hey, Vern" and "Know WhutImean?," quickly became part of the pop lexicon. Ernest proved so popular with kids that Varney and Cherry took the character to the big screen for several films, starting with 1987's "Ernest Goes to Camp" to television with the 1988 CBS kids' show, "Hey Vern, It's Ernest." Cherry has written a memoir which he points out is not for children about his experiences called "Keeper of the Clown: My Life With Ernest," available on Amazon, at bookstores and at http://www.HeyVernItsErnest.com.m.
(Mark Humphrey / Associated Press)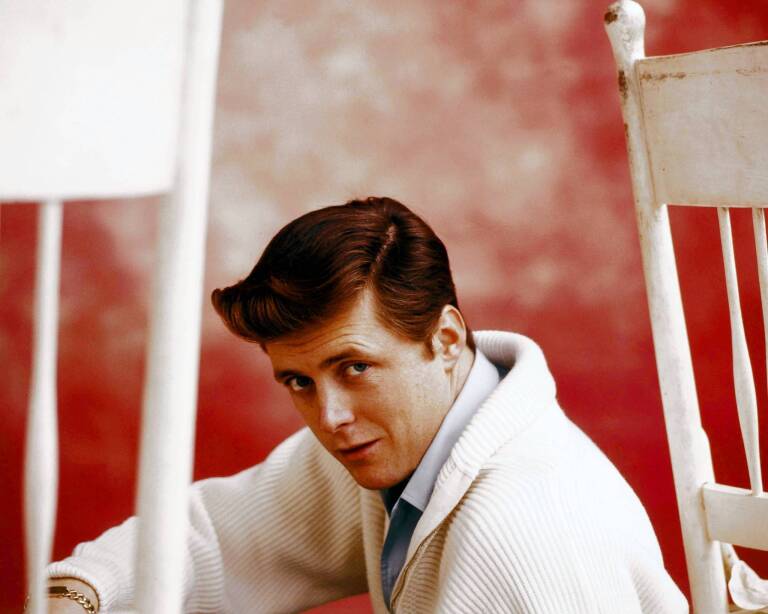 Over the last few years cinema and TV buffs have become addicted to Warner Archive, which has released classics, rarities and vintage TV series and movies on DVD. Now cineastes can get access to even more classic product on the Warner Archive Instant pay streaming service. The service isn't available on iPad or IPhone, but it can be accessed on computers or by using a Roku2 or 3 set-top box hooked up to an HDTV. Selections are added weekly. Some available titles that aren't yet on DVD include the TV series "77 Sunset Strip" and "Hawaiian Eye." For more information go to http://instant.warnerarchive.com. Pictured, Edd "Kookie" Byrnes from "77 Sunset Strip," circa 1960.
(Silver Screen Collection / Getty Images)
Will Hutchins of "Sugarfoot" in 1958. Hutchins starred as a clumsy cowboy in the ABC series. The first season of the genial western TV series "Sugarfoot" has moseyed onto DVD thanks to Warner Archive. Will Hutchins starred in the ABC series, which alternated on the network with "Cheyenne," from 1957 to '59 and "Bronco" from 1959 to '60. Hutchins played Tom "Sugarfoot" Brewster, a young correspondence-school law student from the east who heads west for adventure and excitement only to discover he's a pretty clumsy cowboy. Among the guest stars appearing on the series were Dennis Hopper, Charles Bronson and Martin Landau. "Sugarfoot," which was based on the 1954 film "The Boy From Oklahoma," rode off into the sunset in 1961.
(Cloyd Teter / Denver Post via Getty Images)
In 50 years, he made more than 400 films and worked with Douglas Fairbanks, Shirley Temple and John Wayne.
Director Allan Dwan's career spanned from the early silent era in 1911 through 1961. He made more than 400 films including Douglas Fairbanks' 1922 "Robin Hood" and 1929's "The Iron Mask," Shirley Temple's 1937 melodrama "Heidi" and the John Wayne 1949 war film "Sands of Iwo Jima." Called the "last pioneer" by Peter Bogdanovich, he's the subject of an exhaustive book, "Allan Dwan and the Rise and Decline of the Hollywood Studios" by Frederic Lombardi. The richly detailed study of Dwan coincides with the Museum of Modern Art's upcoming retrospective of the director's work.
(Hulton Archive / Getty Images)
Silent screen star John Gilbert stands out in 'Forbidden Hollywood Collection: Volume 6.'
Warner Archive's new "Forbidden Hollywood Collection: Volume 6" includes such pre-Code goodies as 1932's "The Wet Parade" and 1934's "Mandalay" and "Massacre." But the pièce de résistance of the set is 1932's delectable melodrama "Downstairs," starring John Gilbert, who also wrote the story. The silent screen star struggled in talkies after the disastrous 1929 melodrama "His Glorious Night," but "Downstairs," in which he gives one of his most daring performances as a charming but manipulative chauffeur, proves that Gilbert had the chops for the sound era.
(Hulton Archive / Getty Images)
Orson Welles' long-lost film "Too Much Johnson," which the seminal filmmaker directed two years before coming to Hollywood to make his landmark 1941 drama "Citizen Kane," has been recovered.
The announcement was made by the National Film Preservation Foundation, George Eastman House, the Cineteca del Friuli and Cinemazero.
A 35mm nitrate work print of "Too Much Johnson" was recently found in a warehouse in Pordenone, Italy, by staff at Cinemazero, the film exhibition organization that partners with Cineteca del Friuli for the city's annual silent film festival, Le Giornate del Cinema Muto.
Welles made the slapstick short, which was never completed, for his Mercury Theatre's stage production of William Gillette's 19th century comedy "Too Much Johnson."
PHOTOS: Behind-the-scenes Classic Hollywood
That same year, the 23-year-old Welles also presented his groundbreaking radio production of H.G. Wells' "The War of the Worlds."
"The discovery of the long-lost footage from Orson Welles' out-of-town production of 'Too Much Johnson' is thrilling; a very significant piece of the jigsaw of Welles' art," said actor/writer Simon Callow in a statement. Callow is working on the third volume of his biography of the filmmaker.
"It was filming these sequences that first made him fall in love with film; here he began to discover the possibilities not only of shooting, but editing."
The Mercury Theatre planned to show three short films as prologues to each act of the three-part slapstick comedy. The silent films, which star Joseph Cotten, Arlene Francis and Ruth Ford, were going to be shown with sound effects and music.
PHOTOS: Classic Hollywood side notes
Rumors abound as to why Welles never finished the short films, including that Paramount Pictures, which owned the film rights to "Too Much Johnson," put pressure on him. But a recent search in the Paramount archives couldn't substantiate the claim.
For whatever reason, when the play opened in Aug. 16, 1938, at the Stony Creek Theatre in Connecticut -- where it flopped -- the film wasn't in the production.
Until this recent discovery, the only known print of the film was destroyed in a fire at Welles' home on the outskirts of Madrid in 1970.
The George Eastman House in Rochester, N.Y., directed the preservation of the film, which was funded through the NFPF.
PHOTOS: Billion-dollar movie club
"This is by far the most important film restoration by George Eastman House in a very long time," said Paolo Cherchi Usai, senior curator of the archive, who supervised the project. "Holding in one's hands the very same print that had been personally edited by Orson Welles 75 years ago provokes an emotion that's just impossible to describe."
All of the reels, said Usai, were in "relatively good shape. But one of them was badly decomposed, and we initially thought it was too late to save the image."
But Haghefilm Digitaal, a preservation lab in the Netherlands, was able to save 96% of the footage. "I'd call it a masterpiece of craftsmanship," said Usai.
The film will premiere at Pordenone on Oct. 9 and will have its American premiere Oct. 16 at Eastman House. NFPF hopes to get funding to present the film on the Internet later this year.
The NFPF website already features a fascinating glimpse into the young filmmaker at work -- a 16mm home movie from a Mercury Theatre investor, now at UC Berkeley Art Museum and the Pacific Film Archive, which captures Welles shooting "Too Much Johnson" in the Hudson Valley.
ALSO:
Johnny Depp blames critics for 'Long Ranger' fiasco
Mark Wahlberg: Too much 'scrutiny' on films like 'Lone Ranger'
American Cinematheque celebrates comic genius Preston Sturges
---
Get the Indie Focus newsletter, Mark Olsen's weekly guide to the world of cinema.
You may occasionally receive promotional content from the Los Angeles Times.