L.A. Film Festival opens with Pedro Almodovar's 'I'm So Excited'
The playboy industrialist and armored superhero Tony Stark, a.k.a. Iron Man, is brought to the brink of destruction by a new enemy known as the Mandarin. With Robert Downey Jr., Ben Kingsley, Gwyneth Paltrow and Don Cheadle. Written by Drew Pearce and Shane Black. Directed by Black. In 3-D.
(Zade Rosenthal / Marvel Studios / Walt Disney Studios)
A 50-year-old Austrian hausfrau travels to the beaches of Kenya as a "sugar mama" sex tourist. With Margarethe Tiesel, Peter Kazungu and Inge Maux. Written by Ulrich Seidl and Veronika Franz. Directed by Seidl. In German with English subtitles. Strand Releasing
(Strand Releasing)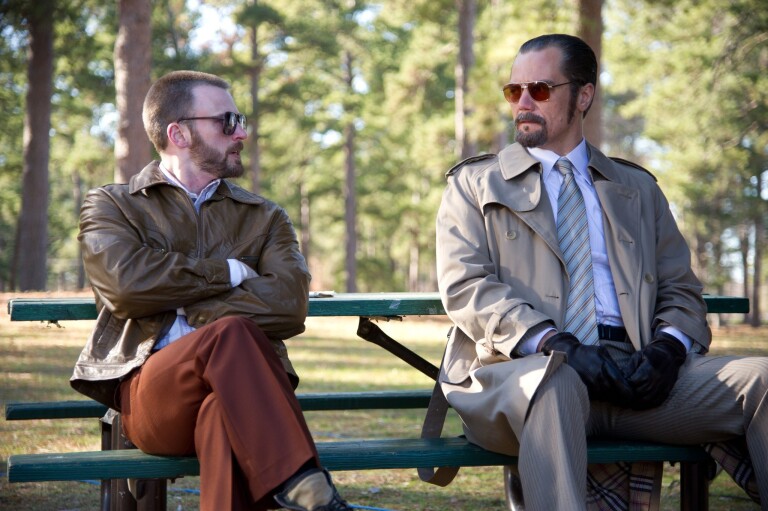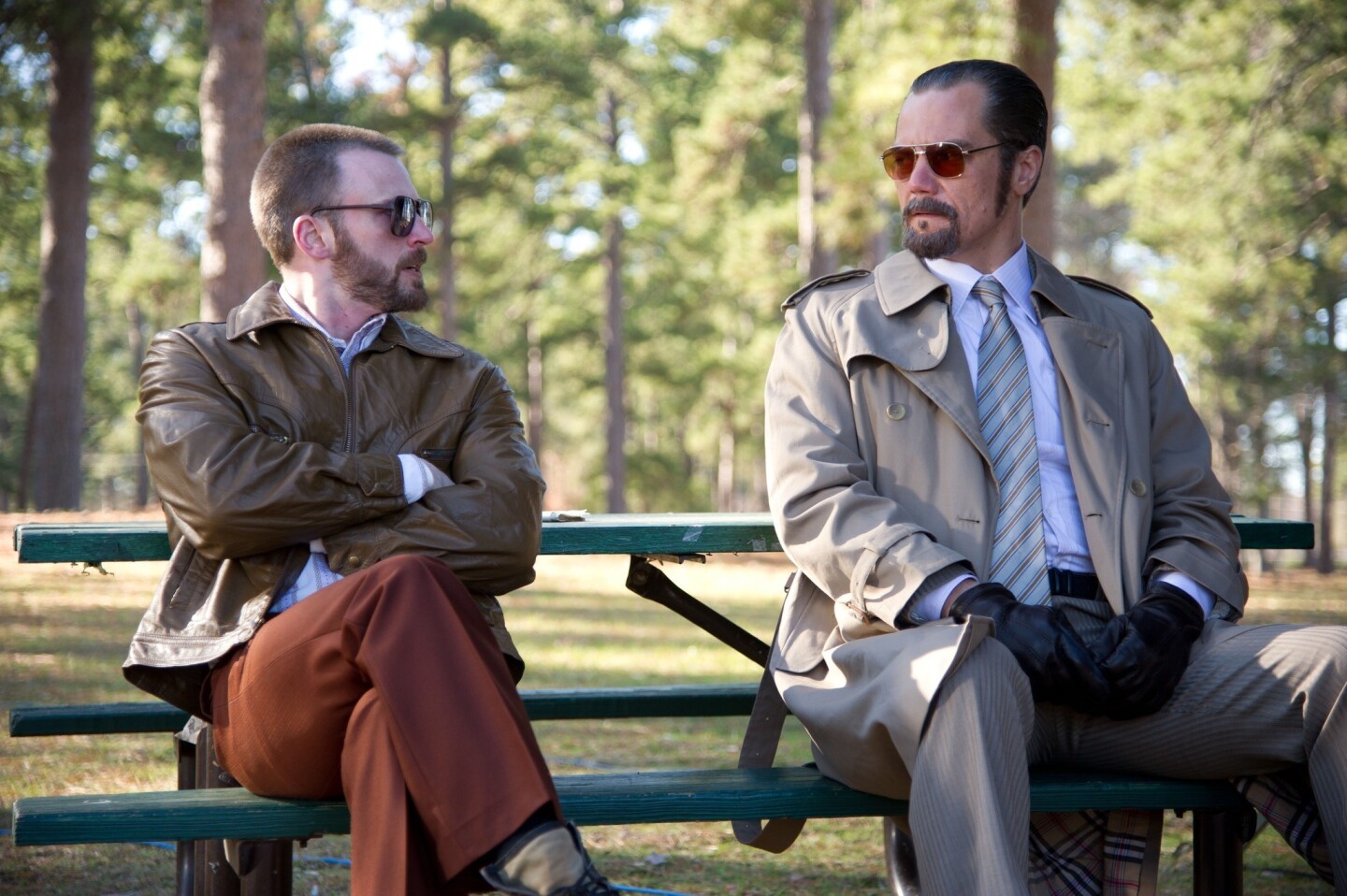 A dramatization of the life and times of Richard Kuklinski, a devoted father and husband who also worked as a ruthless contract killer for the mob. With Michael Shannon, Winona Ryder and Chris Evans. Written by Morgan Land and Ariel Vromen. Directed by Vromen.
(Anne Marie Fox / Millennium Entertainment)
Amid the French student movement of the early '70s, a recent high school graduate is drawn into the Parisian counterculture alongside his radicalized girlfriend. With Clément Métayer, Lola Créton and Felix Armand. Written and directed by Olivier Assayas. In French with English subtitles.
(Sundance Selects)
A good-natured children's entertainer crashes his girlfriend's family weekend in the Hamptons to finally meet her imperious father and win his approval. With Craig Robinson, Kerry Washington and David Alan Grier. Written and directed by Tina Gordon Chism. Lionsgate
(Nicole Rivelli / Lionsgate)
An advertising executive wakes up in the hospital after an accident and finds he can speak only in slogans. With Bruce Greenwood, Parker Posey and Callum Blue. Written by Michael Hamilton-Wright. Directed by Zack Bernbaum. 108 Media / Paladin
(Paladin)
In the Roaring '20s, a Midwestern writer is drawn into the world of New York City's upper crust, including his socialite cousin, her philandering husband, and an enigmatic, party-throwing playboy. With Leonardo DiCaprio, Tobey Maguire, Carey Mulligan and Joel Edgerton. Written by Baz Luhrmann and Craig Pearce. Directed by Luhrmann. In 3-D.
(Matt Hart / Warner Bros.)
For a newish thirtysomething couple, an RV trip through the British Isles devolves into a murderous rampage. With Steve Oram and Alice Lowe. Written by Oram and Lowe. Directed by Ben Wheatley.
(Ben Wheatley / IFC Films)
A 27-year-old apprentice dancer in New York is thrown off balance when she has a falling-out with her best friend and roommate. With Greta Gerwig, Mickey Sumner and Adam Driver. Written by Gerwig and Noah Baumbach. Directed by Baumbach.
(Pine District)
Capt. James T. Kirk and the crew of the Starship Enterprise embark on a manhunt to capture a terrorist mastermind. With Chris Pine, Zachary Quinto, Benedict Cumberbatch and Zoe Saldana. Written by Roberto Orci, Alex Kurtzman and Damon Lindelof. Directed by J.J. Abrams.
(Zade Rosenthal / Paramount Pictures)
For three young women, a camping trip at one of their childhood haunts off the coast of Maine goes awry after a misunderstanding with three recently returned servicemen hunting on the island. With Kate Bosworth, Lake Bell and Katie Aselton. Written by Mark Duplass. Directed by Aselton. LD Entertainment
(Brigade)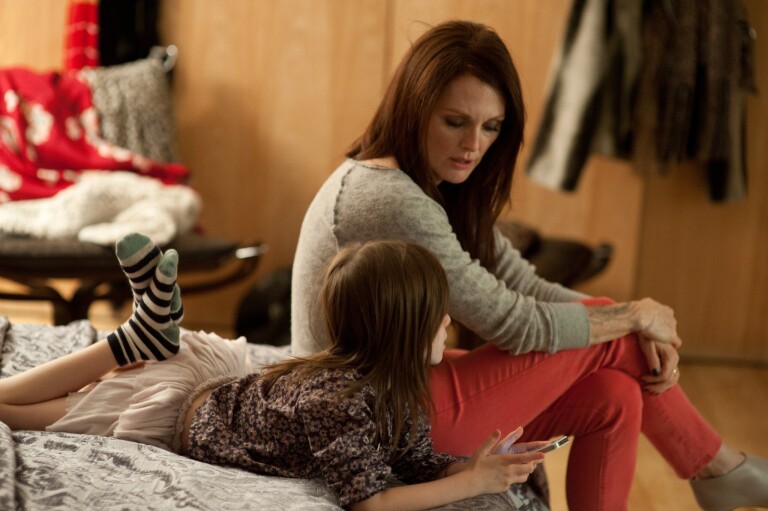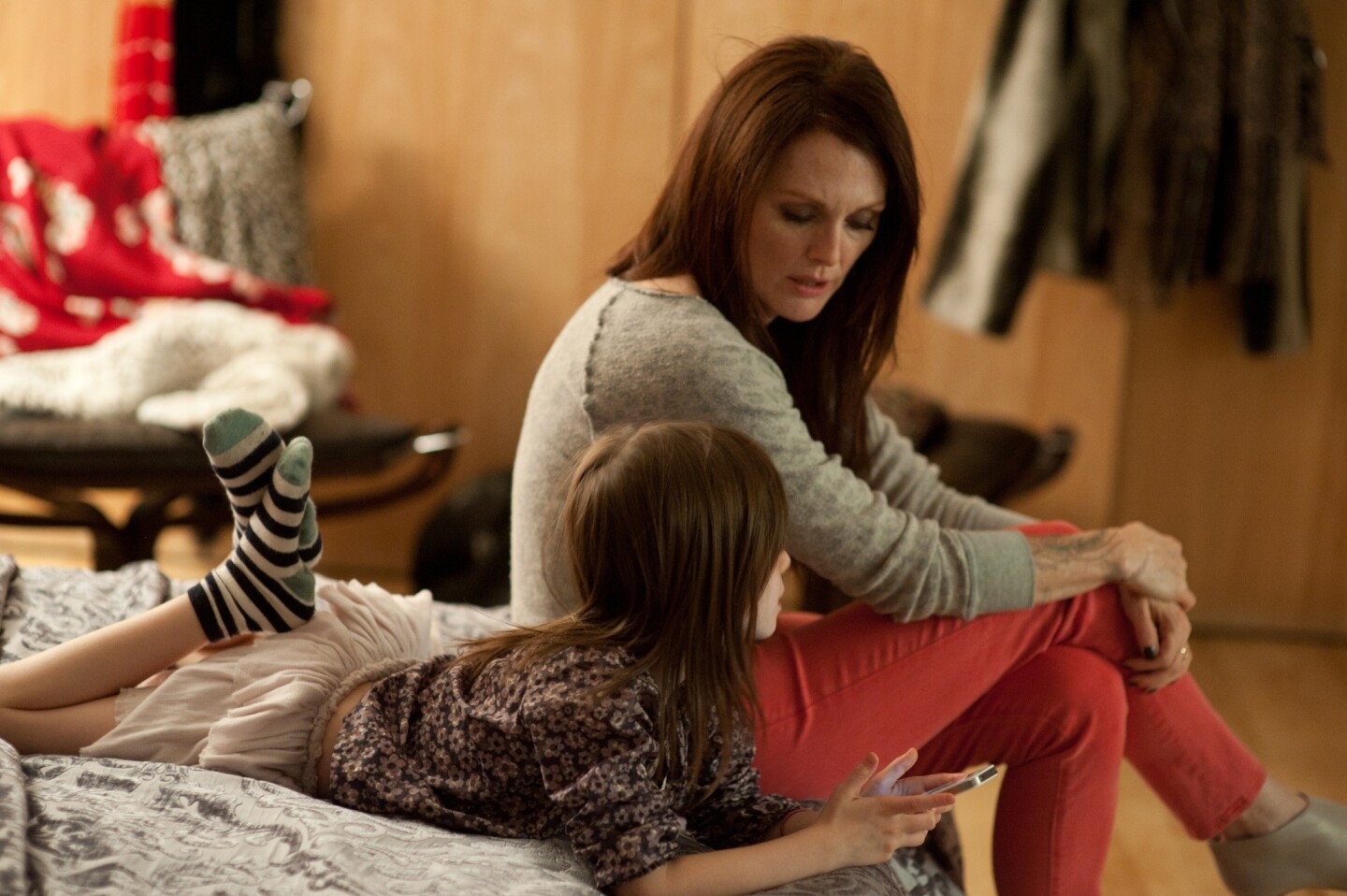 A young girl navigates the bitter custody battle between her self-involved parents ¿ a rock musician and an art dealer ¿ in this contemporary re-imagining of the Henry James novel. With Julianne Moore, Steve Coogan and Onata Aprile. Written by Nancy Doyne and Carroll Cartwright. Directed by Scott McGehee and David Siegel.
(JoJo Whilden / Millennium Entertainment)
A documentary following the French stage director Jean-François Sivadier and the celebrated soprano Natalie Dessay through a production of the opera "La Traviata." Directed by Philippe Béziat. In French with English subtitles.
(Becoming Traviata)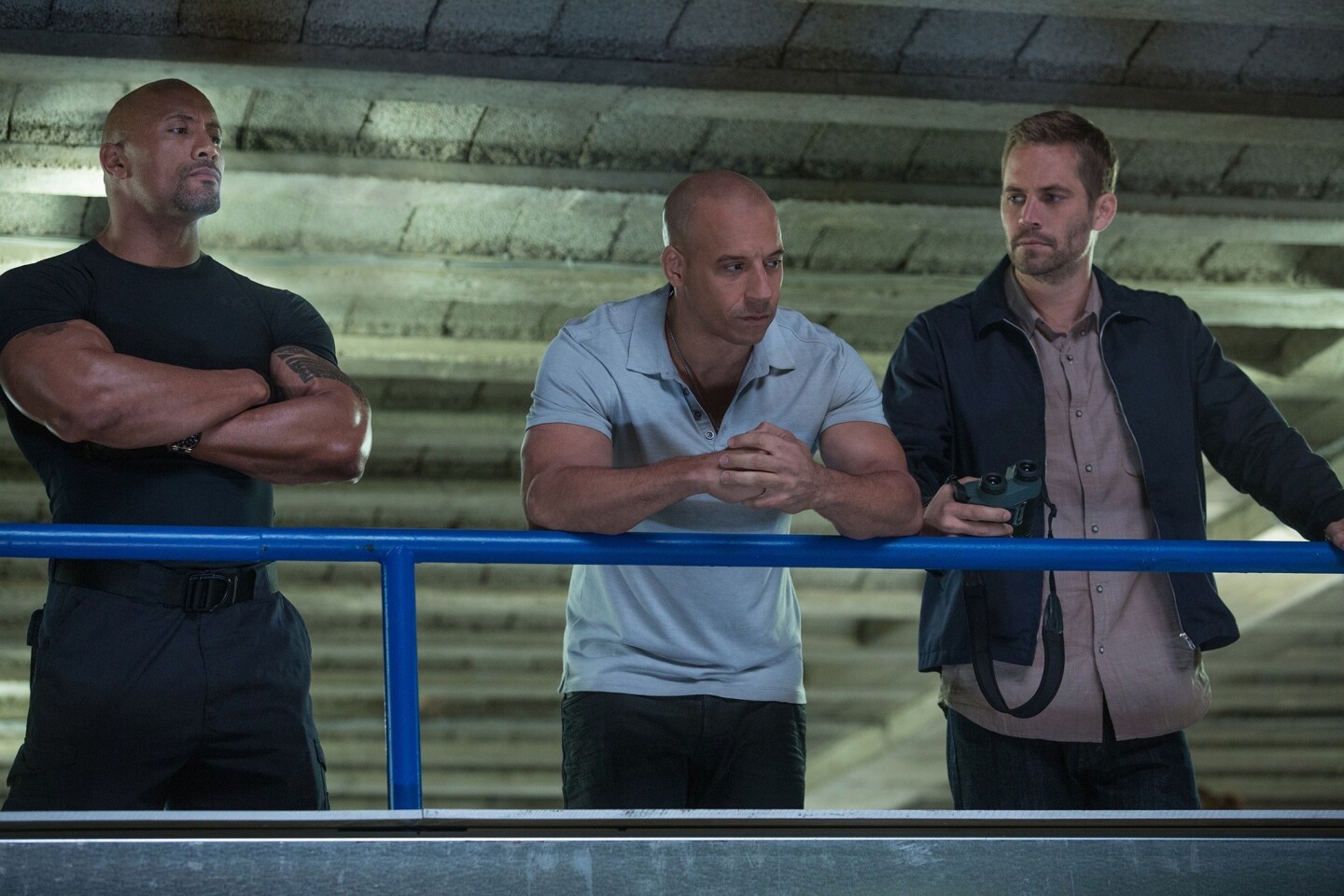 A federal agent recruits an expert wheelman and his outlaw racing crew to help take down an international gang of mercenaries in exchange for full pardons. With Vin Diesel, Paul Walker, Dwayne Johnson and Jordana Brewster. Written by Chris Morgan. Directed by Justin Lin. Universal Pictures
(Giles Keyte / Universal Pictures)
In this animated movie, a teenage girl is shrunk and transported to a fantastic realm where she joins a band of warriors to defend the natural world from destruction. With the voices of Amanda Seyfried, Colin Farrell, Josh Hutcherson and Christoph Waltz. Written by James V. Hart, William Joyce, Dan Shere, Tom J. Astle and Matt Ember. Directed by Chris Wedge. In 3-D.
(Blue Sky Studios / 20th Century Fox)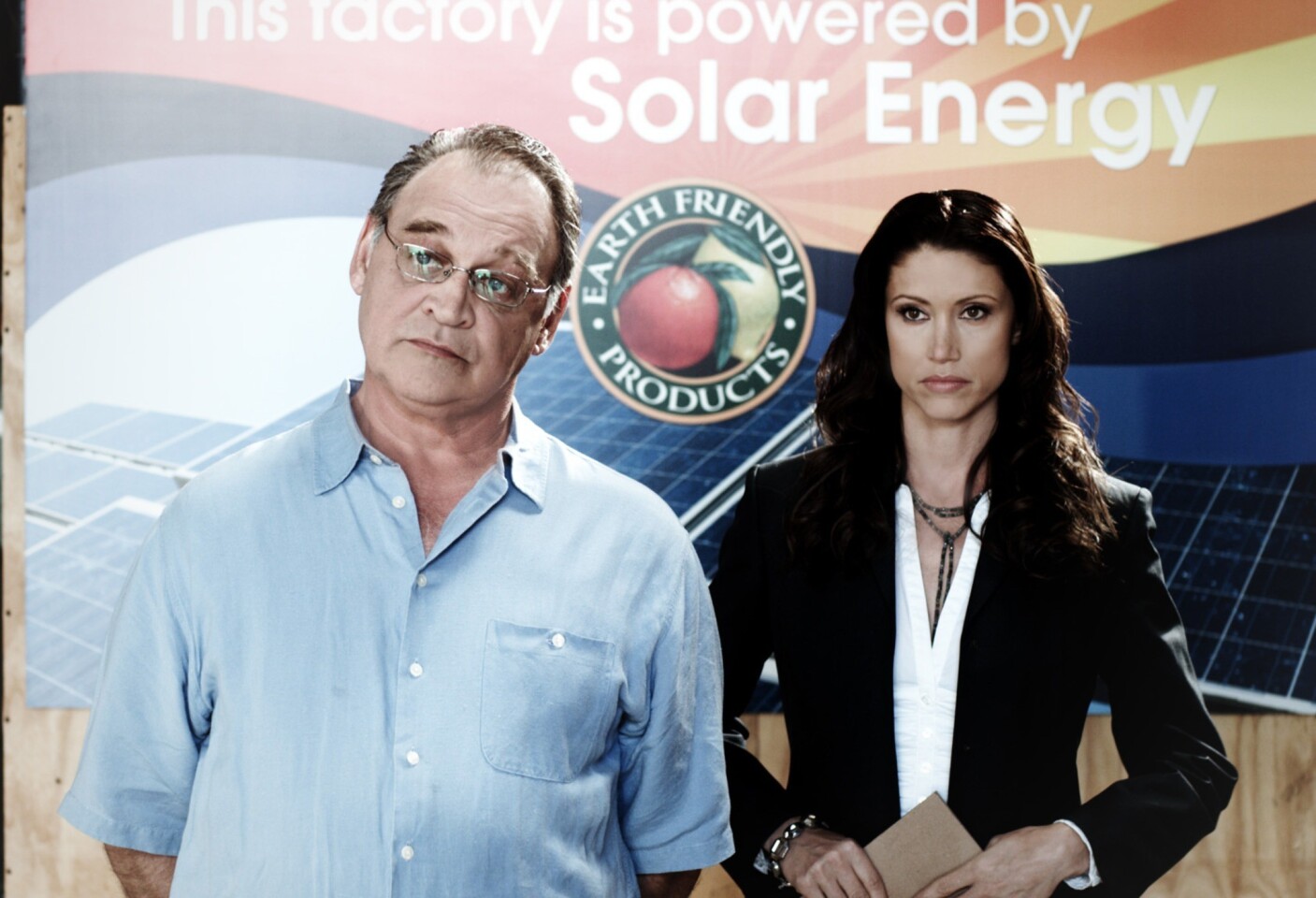 A biopic about Van Vlahakis, a Greek immigrant who arrived in America with $22 to his name and went on to found the multimillion-dollar company Earth Friendly Products. With Ed O'Ross, Shannon Elizabeth and Billy Zane. Written and directed by Nick Agiashvili.
(Indican Pictures)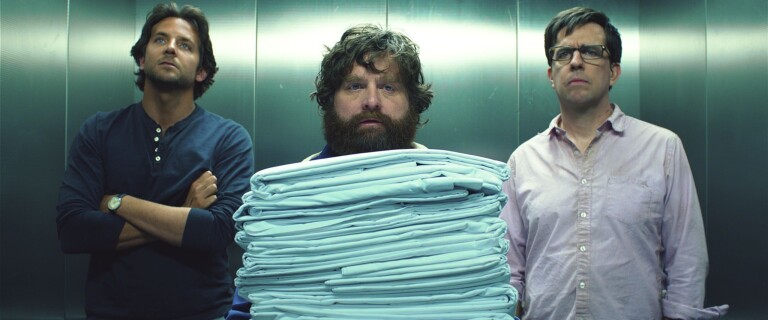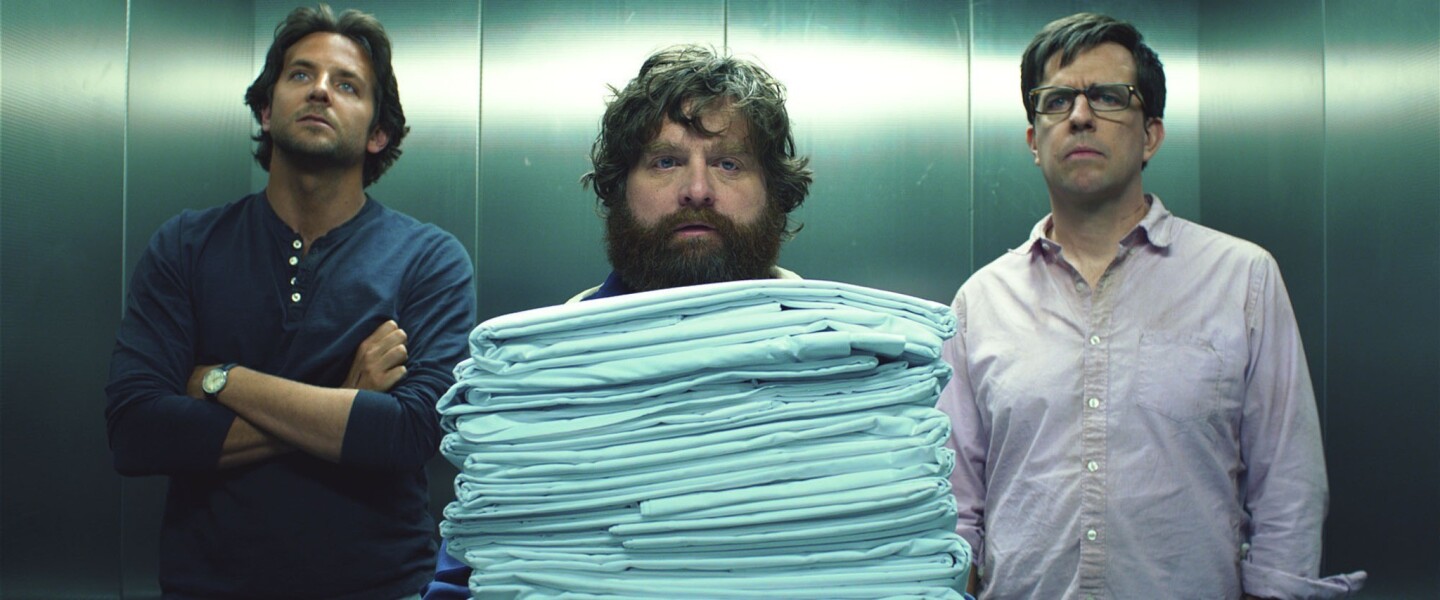 Having barely survived two previous nights of utter mayhem ¿ first in Las Vegas, then in Thailand ¿ a group of friends reunites for yet another misadventure. With Bradley Cooper, Ed Helms, Zach Galifianakis and Ken Jeong. Written by Todd Phillips and Craig Mazin. Directed by Phillips.
(Warner Bros.)
An ex-FBI agent working for an elite private intelligence firm infiltrates an anarchist collective that's seeking revenge against major corporations, and she finds herself conflicted as she starts to connect with the group. With Brit Marling, Alexander Skarsgård, Ellen Page and Toby Kebbell. Written by Marling and Zal Batmanglij. Directed by Batmanglij.
(Fox Searchlight Pictures)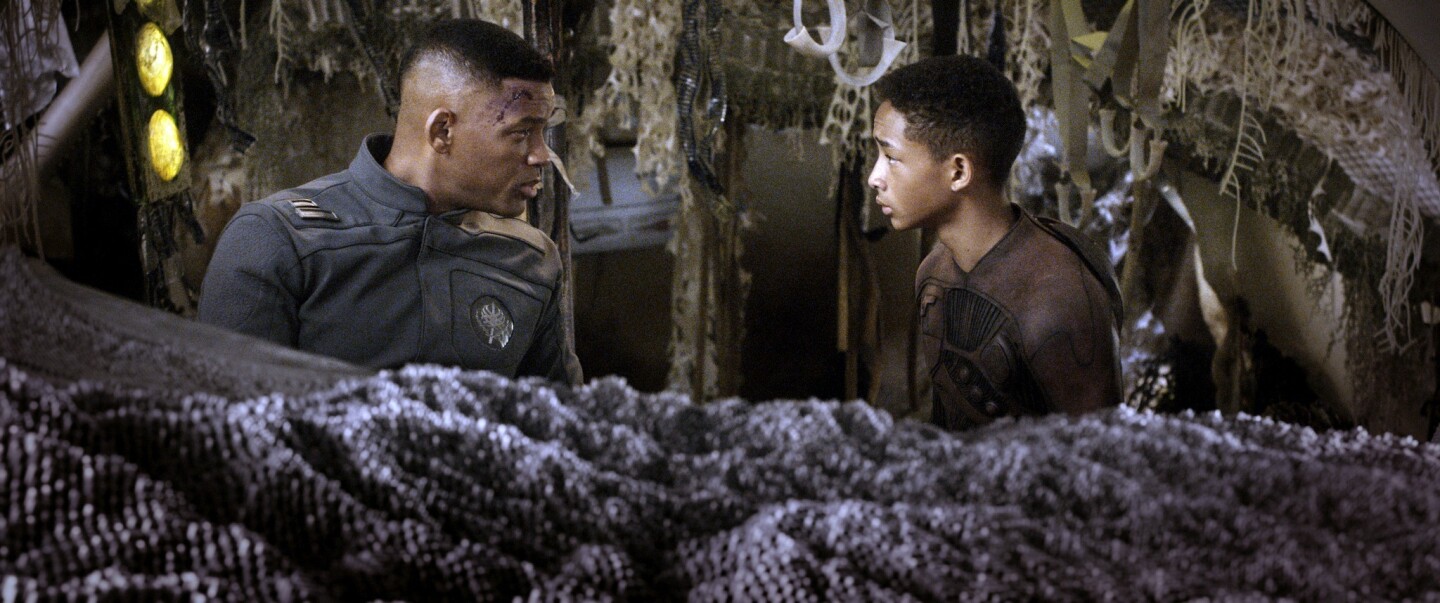 A thousand years after cataclysmic events forced humanity's evacuation of Earth, a teenage boy and his father crash-land on the planet and must signal for help while braving uncharted territory and dangerous creatures. With Jaden Smith and Will Smith. Written by Gary Whitta and M. Night Shyamalan. Directed by Shyamalan.
(Columbia Pictures)
Three teenage friends spend their summer building a house in the woods and living off the land. With Nick Robinson, Gabriel Basso and Moises Arias. Written by Chris Galletta. Directed by Jordan Vogt-Roberts.
(CBS Films)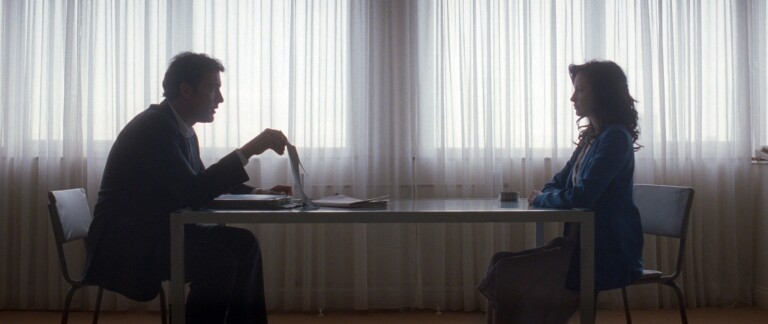 When a single mother and IRA member is arrested for her role in an aborted bombing in London, her only way to avoid going to prison and being separated from her son is to spy on her hardliner brothers. With Andrea Riseborough, Aidan Gillen and Domhnall Gleeson. Written by Tom Bradby. Directed by James Marsh.
(Courtesy of Magnolia Pictures)
When one member of a quartet of travelers vanishes during a vacation in Cambodia, the remaining three struggle to put together the missing pieces. With Joel Edgerton, Felicity Price and Teresa Palmer. Written by Price and Kieran Darcy-Smith. Directed by Darcy-Smith.
(eOne Films)
Uprooted by her grieving mother and moved from Atlantic City, N.J., to Los Alamos, N.M., in the wake of her father's death, a 17-year-old girl struggles to cope. With Willa Holland, Tatanka Means and Elise Eberle. Written by Judy Blume and Lawrence Blume. Directed by Lawrence Blume.
(Freestyle Releasing)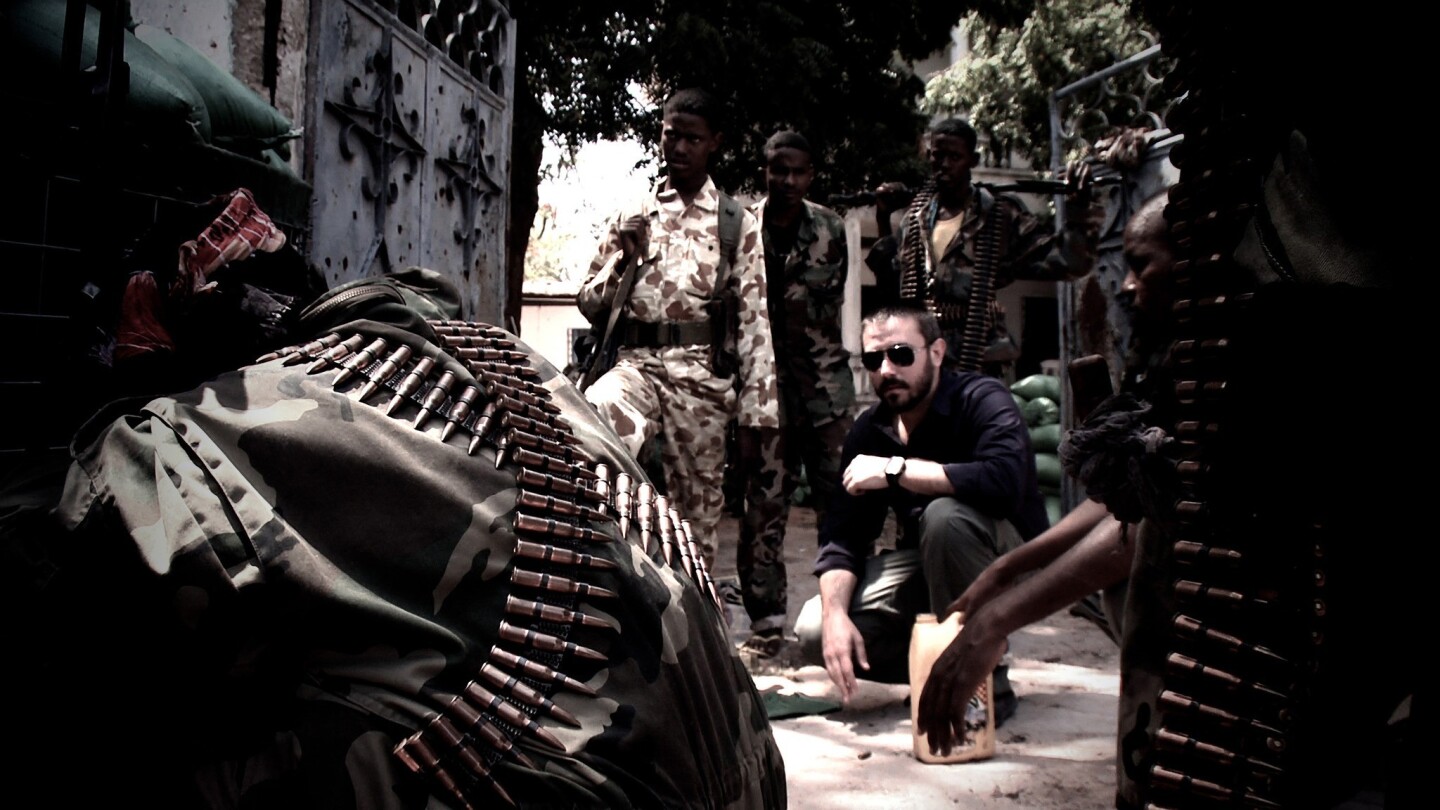 A documentary exploring the rise of the military's Joint Special Operations Command and its clandestine operations in the war on terror. Directed by Richard Rowley.
(Richard Rowley / IFC FILMS)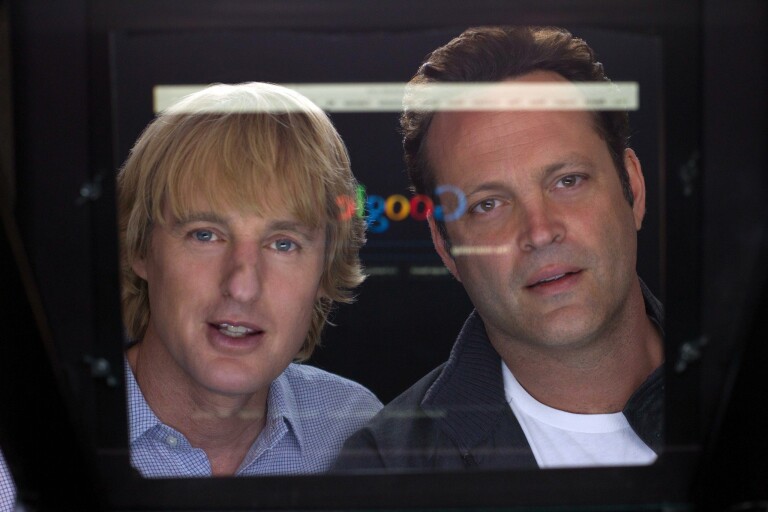 Two old-school salesmen talk their way into coveted internships at Google to restart their flagging careers in the digital age. With Vince Vaughn, Owen Wilson and Rose Byrne. Written by Vaughn and Jared Stern. Directed by Shawn Levy. 20th Century Fox
(Phil Bray, 20th Century Fox)
A well-to-do urban family moves to the Mexican countryside and encounters domestic trouble and class friction. With Adolfo Jimenez Castro, Nathalia Acevedo and Willebaldo Torres. Written and directed by Carlos Reygadas. In Spanish with English subtitles.
(Strand Releasing)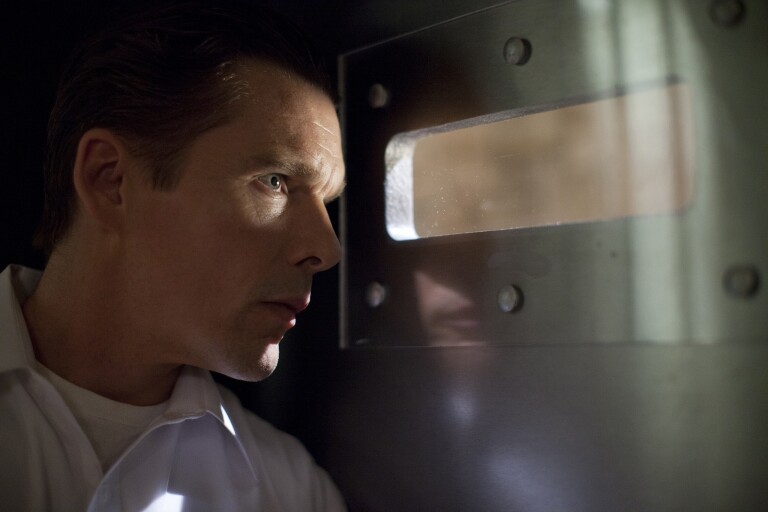 In an America where the government has sanctioned an annual night on which all crime is legal for 12 hours, a family in a gated community is drawn into chaos when a stranger comes knocking. With Ethan Hawke, Lena Headey and Adelaide Kane. Written and directed by James DeMonaco. Universal Pictures
(Daniel McFadden, Universal Pictures)
A group of Hollywood actor-friends takes shelter in a bid to survive when the apocalypse interrupts their house party. With James Franco, Jonah Hill, Seth Rogen and Jay Baruchel. Written and directed by Rogen and Evan Goldberg.
(Suzanne Hanover, Columbia Pictures)
A young man with miraculous powers discovers he is not of this Earth and becomes a hero in this adaptation of the Superman mythos. With Henry Cavill, Amy Adams, Michael Shannon and Kevin Costner. Written by David S. Goyer. Directed by Zack Snyder. In 3-D and Imax.
(Clay Enos / Warner Bros.)
A recently paroled man traveling abroad unwittingly picks up the wrong rental vehicle and is targeted by a corrupt police force. With Paul Walker, Naima McLean and Gys de Villiers. Written and directed by Mukunda Michael Dewil.
(Ilze Kitshoff / Ketchup Entertainment)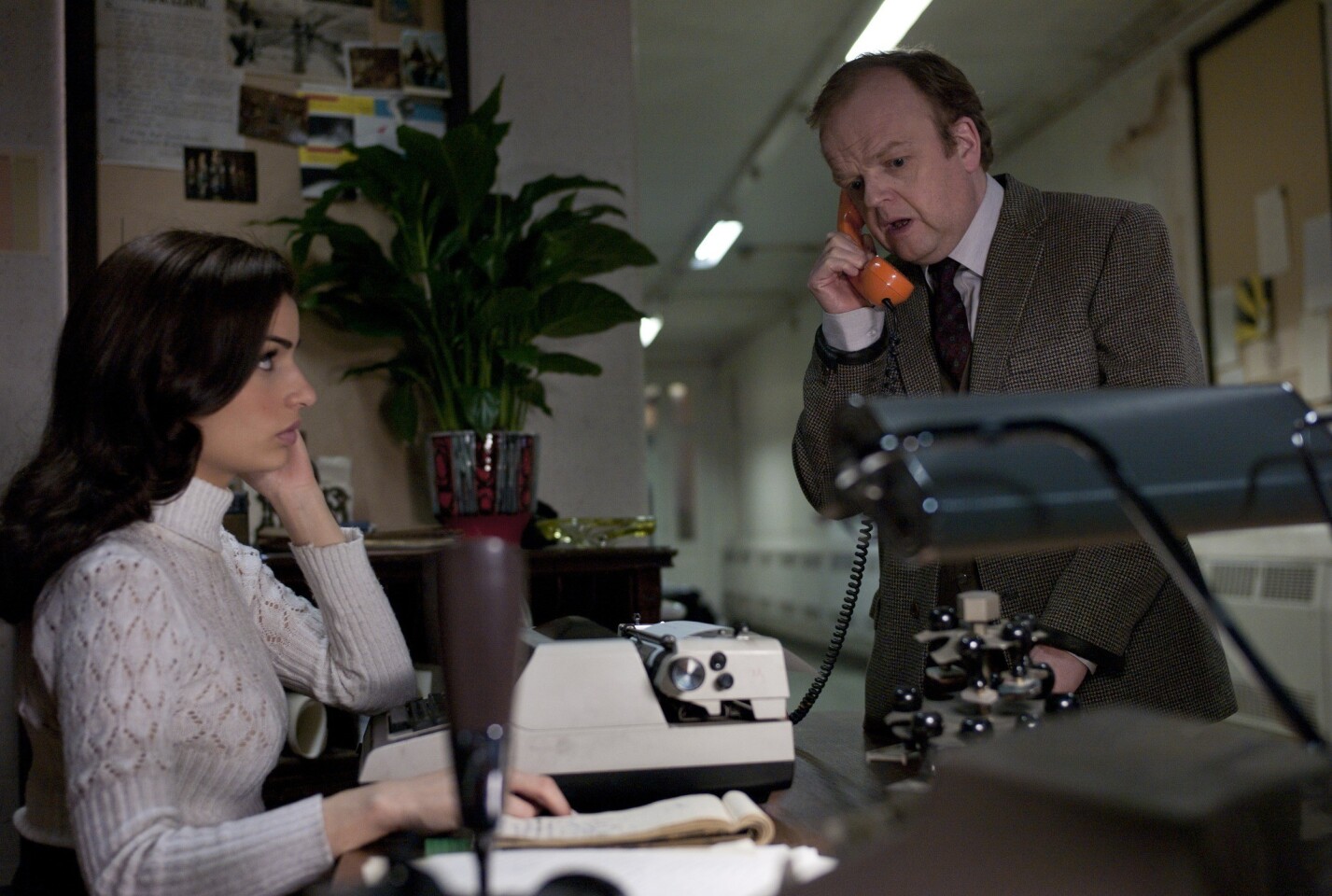 A sound engineer's work for an Italian horror studio becomes a case of life imitating art. With Toby Jones, Tonia Sotiropoulou and Cosimo Fusco. Written and directed by Peter Strickland. In English and Italian, with English subtitles.
(IFC Films)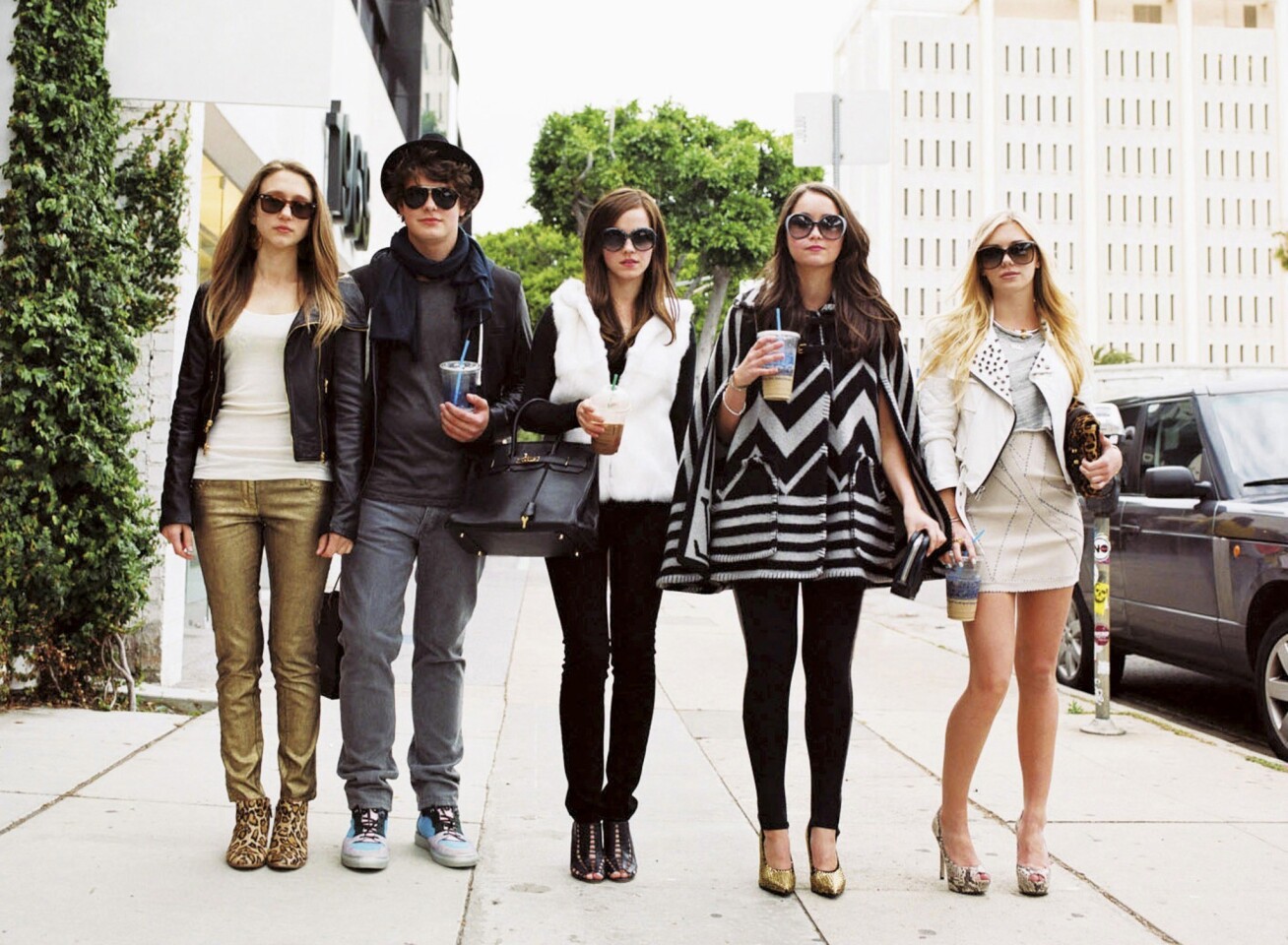 In this drama based on real events, a group of fame-obsessed teens growing up on the fringes of Hollywood celebrity culture begins burglarizing stars' homes. With Emma Watson, Katie Chang, Taissa Farmiga and Israel Broussard. Written and directed by Sofia Coppola. A24 Films
(Merrick Morton)
A novelist still pines for his wife three years after she left him for another man, while their collegiate daughter publishes her first book and their teen son (also a writer) gets involved with a troubled girl. With Greg Kinnear, Jennifer Connelly, Lily Collins and Logan Lerman. Written and directed by Josh Boone. Millennium Entertainment
(Millennium Entertainment)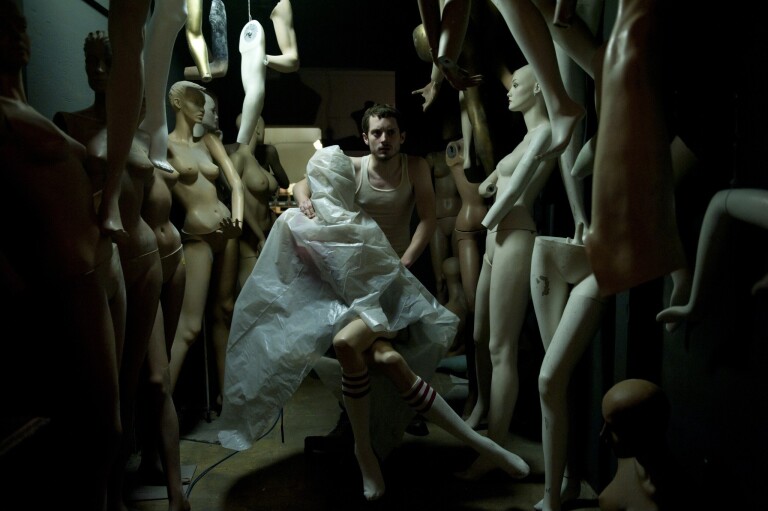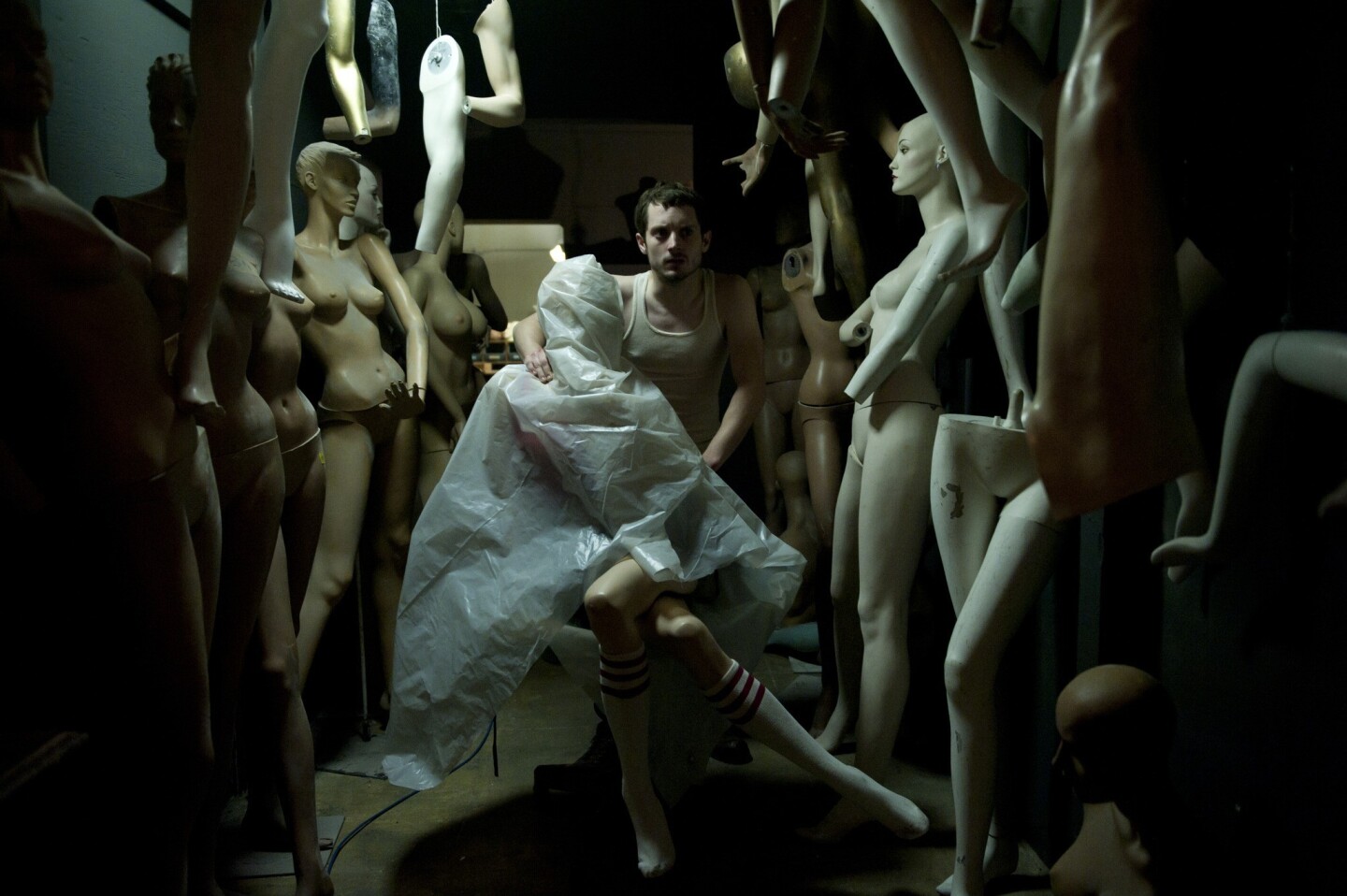 The withdrawn owner of a mannequin store strikes up a friendship with a young artist but has trouble repressing his darker urges in this remake of the 1980 cult film by William Lustig. With Elijah Wood and Nora Arnezeder. Written by Alexandre Aja and Grégory Levasseur. Directed by Franck Khalfoun.
(Kacey Terrell / Brigade . IFC Films)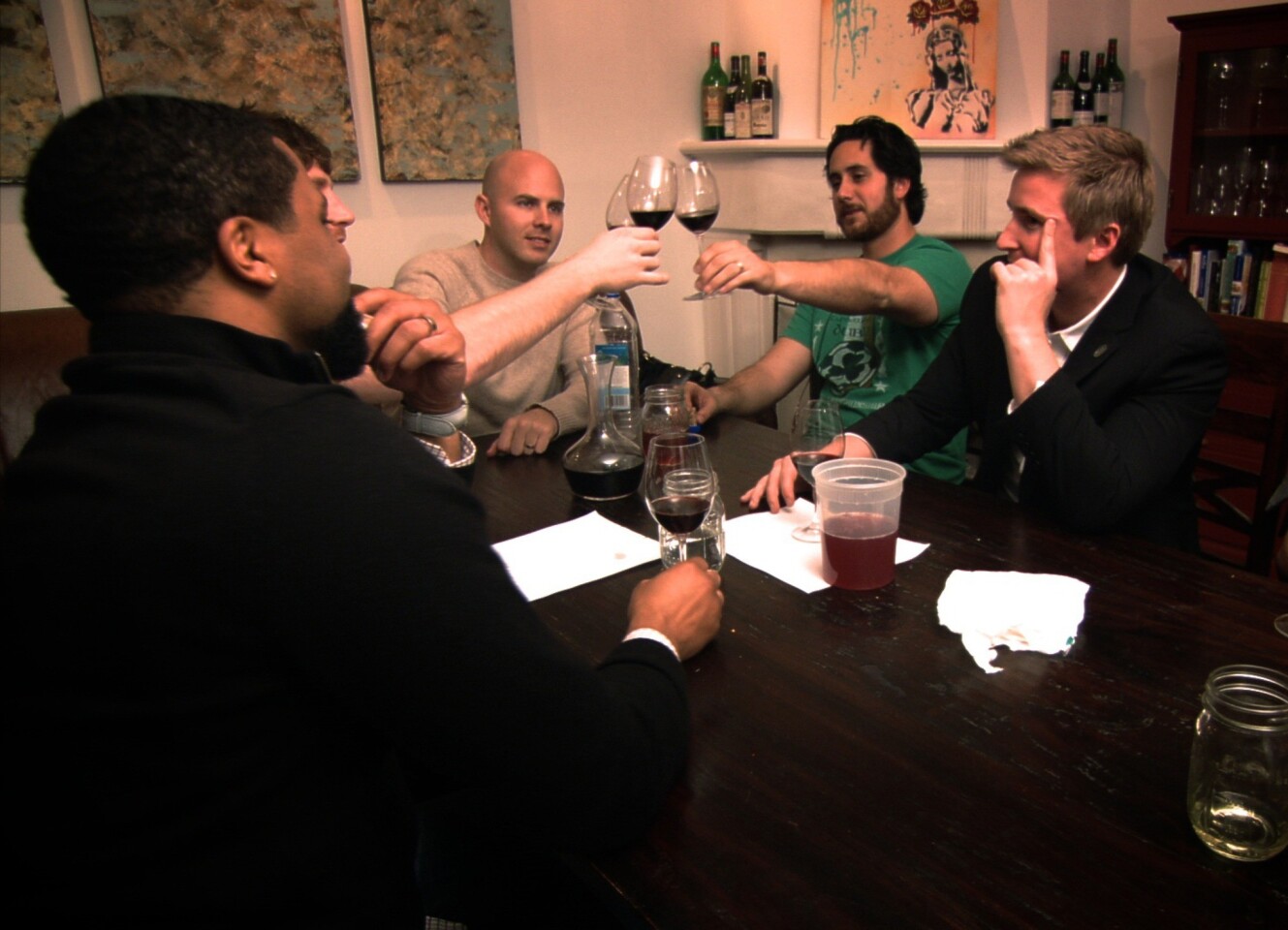 A documentary following four men as they prepare for the demanding Master Sommelier Exam, which covers the nuances of wine, spirits and cigars and has been passed by fewer than 200 people since its inception nearly 40 years ago. Directed by Jason Wise.
(Samuel Goldwyn Films)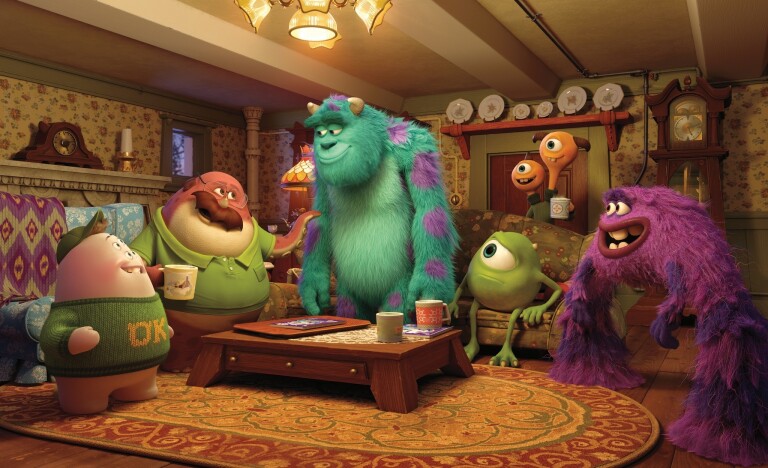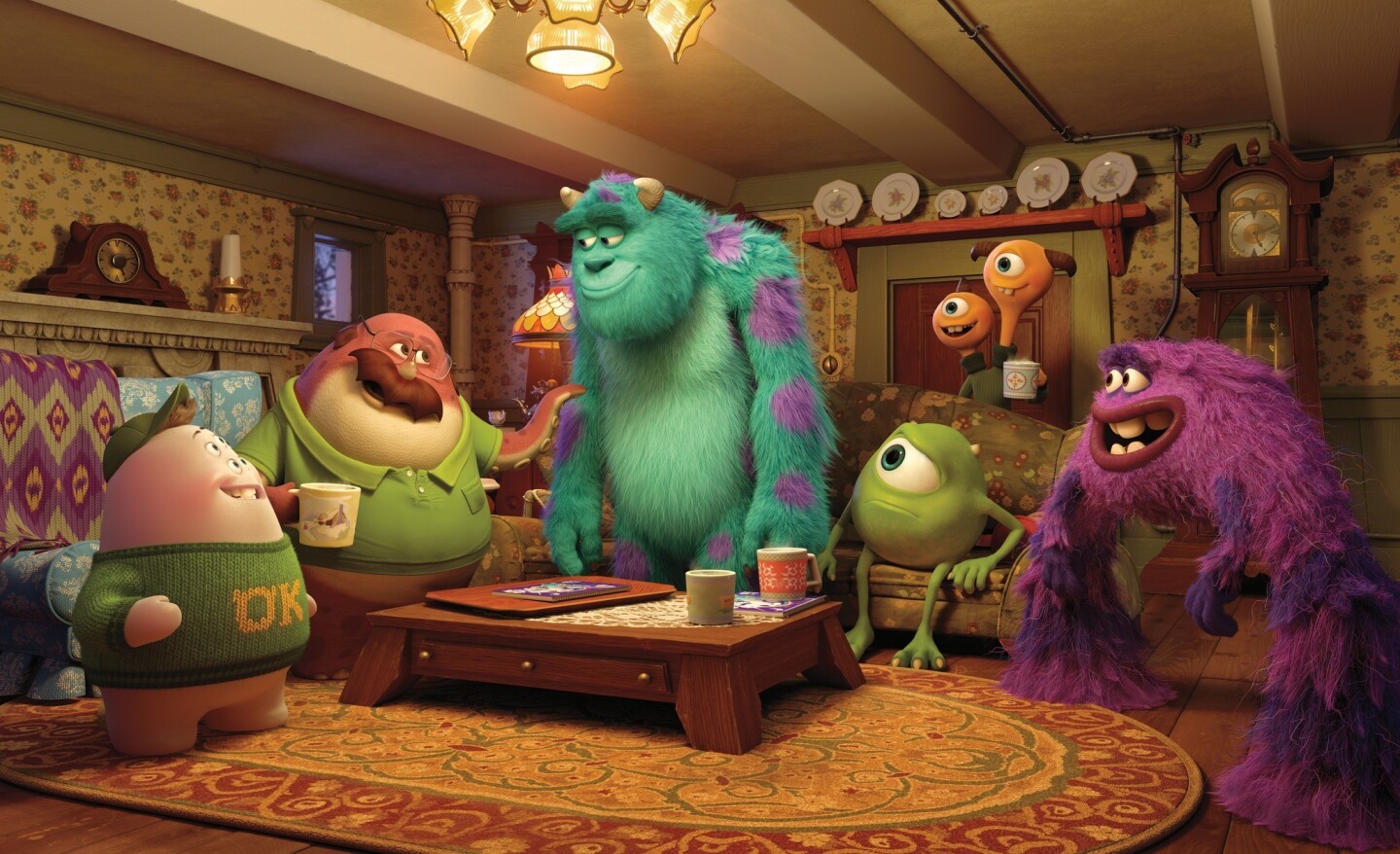 At a college for scary creatures, a one-eyed green monster's newfound rivalry with a furry blue beast jeopardizes both their career paths in this prequel to the 2001 animated movie "Monsters Inc." With the voices of Billy Crystal, John Goodman, Steve Buscemi and Helen Mirren. Directed by Dan Scanlon. In 3-D. Walt Disney Pictures
(Pixar, Disney)
A U.N. employee traverses the globe in a race to stop a pandemic that is toppling armies and governments and threatening to destroy humanity. With Brad Pitt, Mireille Enos, James Badge Dale and Matthew Fox. Written by Matt Carnahan. Directed by Marc Forster. Paramount Pictures
(Jaap Buitendijk, Paramount Pictures)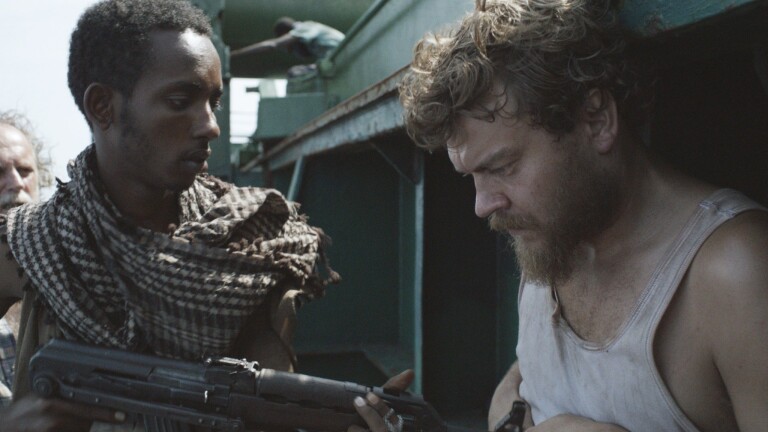 When a Danish cargo ship is hijacked by Somali pirates in the Indian Ocean, the CEO of the shipping company engages in a grueling negotiation. With Soren Malling, Johan Philip Asbaek and Dar Salim. Written and directed by Tobias Lindholm. In Danish and English, with English subtitles.
(Magnolia Pictures)
An uptight FBI agent and a foul-mouthed Boston cop join forces to bring down a ruthless drug lord. With Sandra Bullock and Melissa McCarthy. Written by Katie Dippold. Directed by Paul Feig. 20th Century Fox
(Gemma La Mana, 20th Century Fox)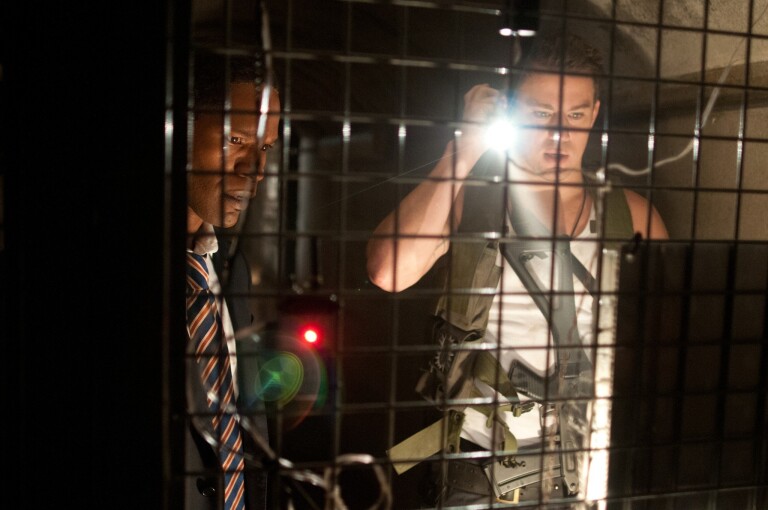 After being denied his dream job with the Secret Service, a Washington, D.C., policeman finds himself the country's last hope when a paramilitary group takes over the White House. With Channing Tatum, Jamie Foxx and Maggie Gyllenhaal. Written by James Vanderbilt. Directed by Roland Emmerich. Columbia Pictures
(Reiner Bajo, Columbia Pictures)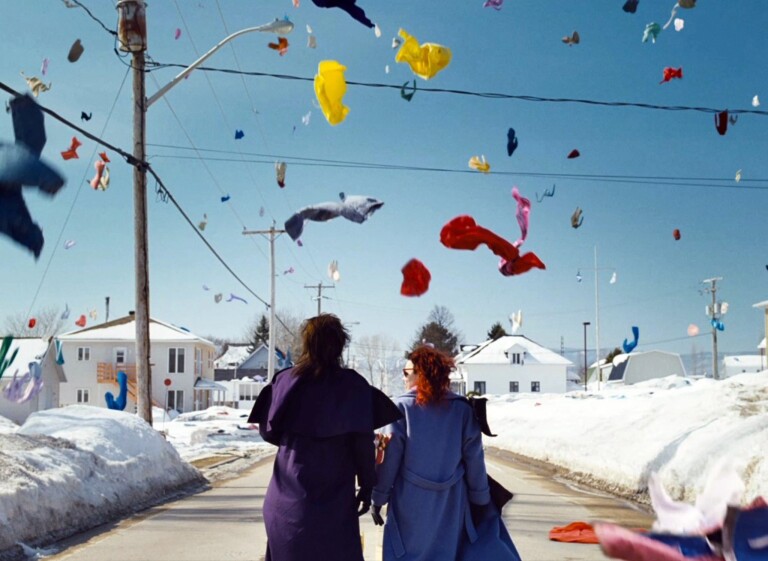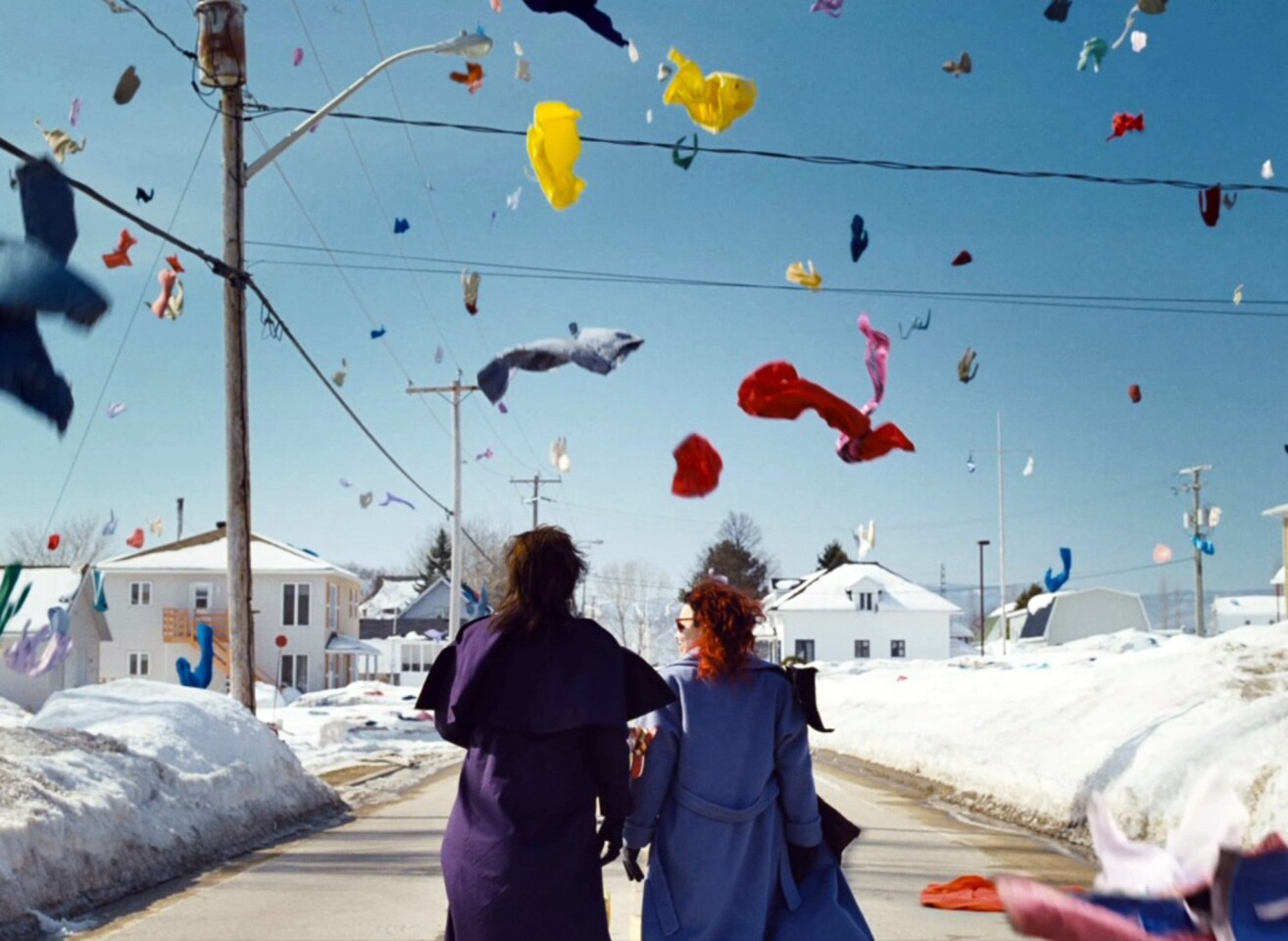 A novelist's longtime relationship with his girlfriend is severely complicated by his decision to begin living as a woman. With Melvil Poupaud, Suzanne Clement and Nathalie Baye. Written and directed by Xavier Dolan. In French with English subtitles.
(Breaking Glass Pictures)
A family man who has relocated his brood back to the small town where he grew up endures the last day of school along with his childhood friends. With Adam Sandler, Kevin James, Chris Rock and David Spade. Written by Sandler, Fred Wolf and Tim Herlihy. Directed by Dennis Dugan.
(Tracy Bennett / Columbia Pictures)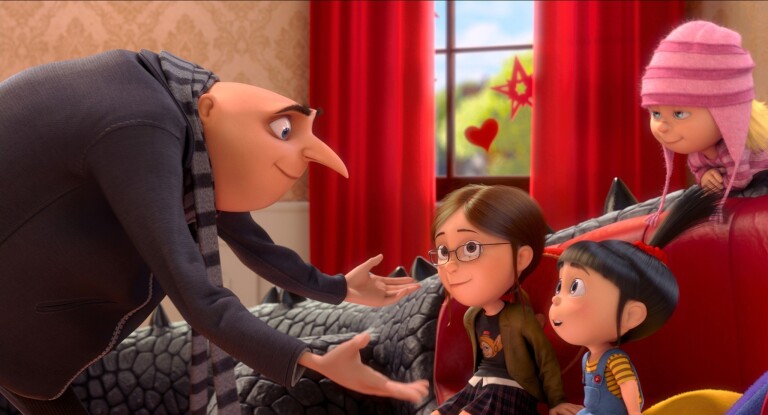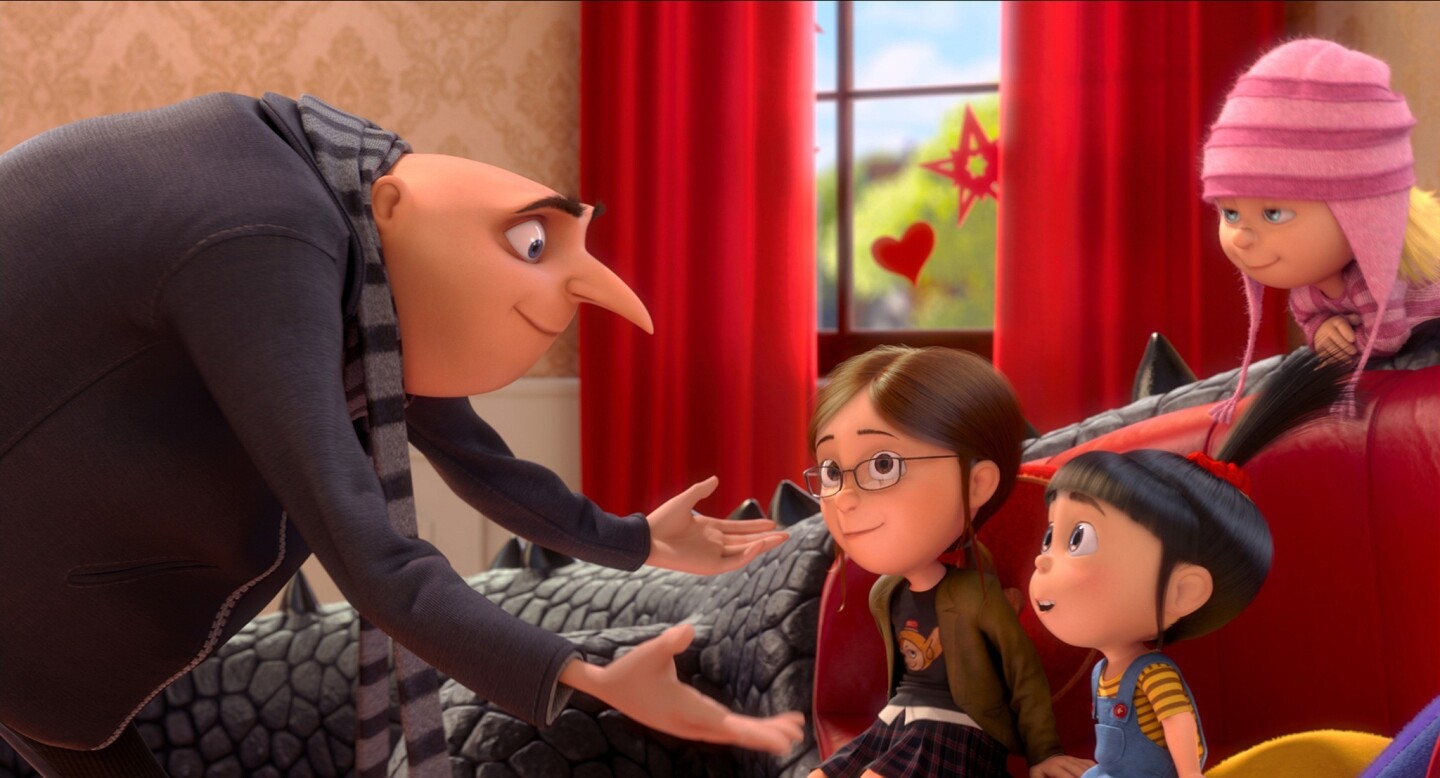 The seemingly reformed supervillain Gru is recruited by the Anti-Villain League to help save the world in this sequel to the 2010 animated film. With the voices of Steve Carell, Kristen Wiig and Al Pacino. Written by Cinco Paul and Ken Daurio. Directed by Chris Renaud and Pierre Coffin. In 3-D.
(Universal Pictures)
A lawman-turned-masked-vigilante and his partner, a Native American warrior, battle greed and corruption in the Old West. With Armie Hammer, Johnny Depp, Tom Wilkinson and William Fichtner. Written by Justin Haythe, Ted Elliott and Terry Rossio. Directed by Gore Verbinski. Walt Disney Pictures
(Film Frame / Disney)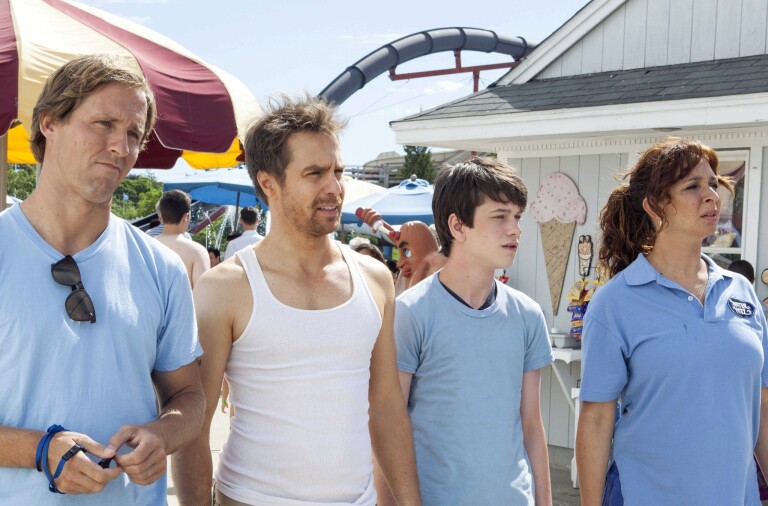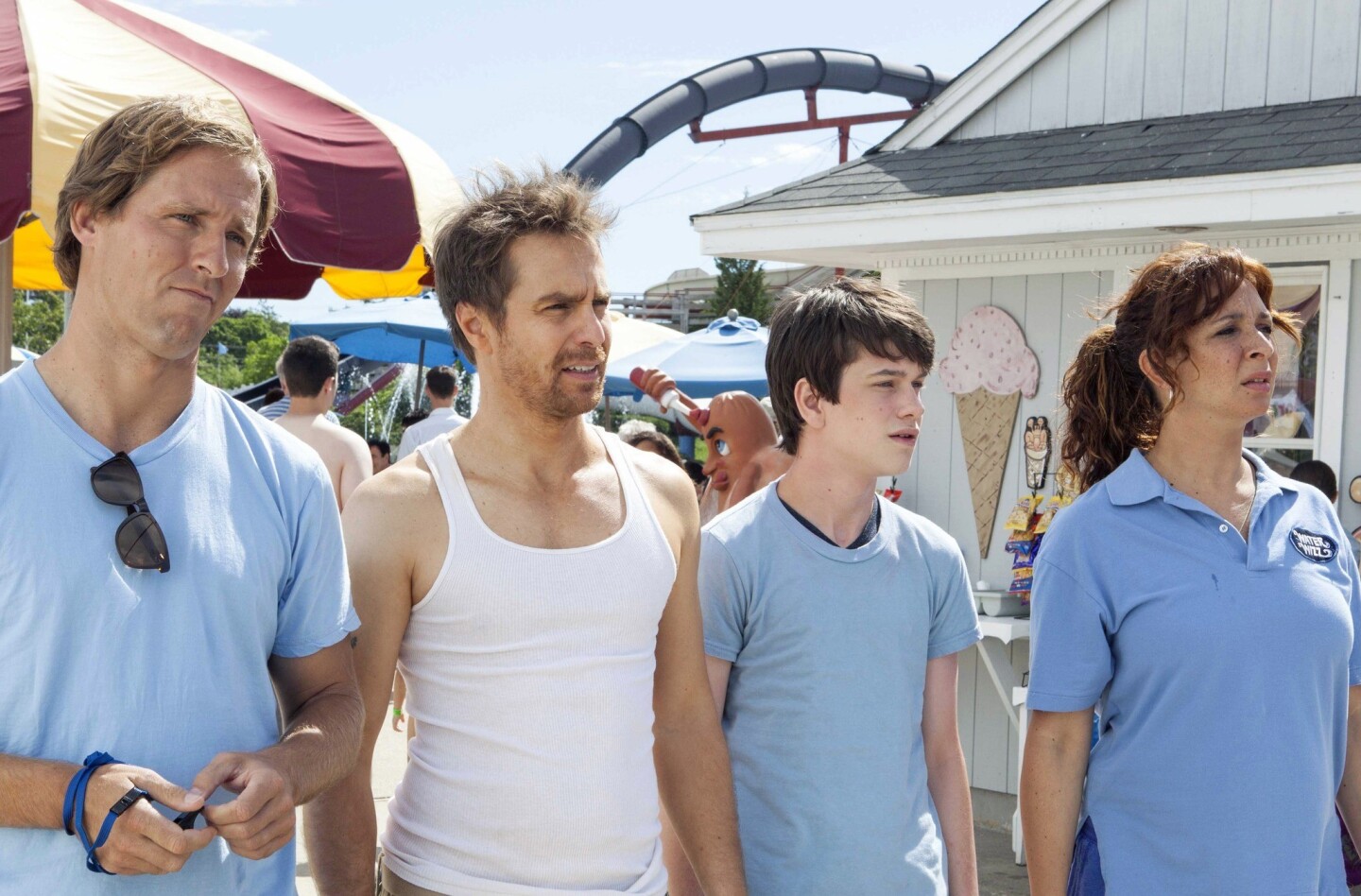 A 14-year-old boy vacationing with his mother, her overbearing boyfriend and that man's daughter finds an unexpected friend in the manager of a local water park. With Liam James, Toni Collette and Steve Carrell. Written and directed by Nat Faxon and Jim Rash. Fox Searchlight Pictures
(Claire Folger / Fox Searchlight)
As an elderly New Brunswick, N.J., man, the son of a shipbuilder, tries to build a cottage suitable for his ailing wife, he runs into local building codes and bureaucratic officials. With James Cromwell, Geneviève Bujold and Rick Roberts. Written and directed by Michael McGowan. Samuel Goldwyn Films
(Ken Woroner / Samuel Goldwyn Films)
When monstrous interdimensional beasts rise from the sea, mankind deploys its last line of defense in the form of giant humanoid robots controlled by mind-linked pilots. With Charlie Hunnam, Idris Elba, Rinko Kikuchi and Charlie Day. Written by Travis Beacham and Guillermo del Toro. Directed by del Toro. In 3-D and Imax.
(Kerry Hayes / Warner Bros.)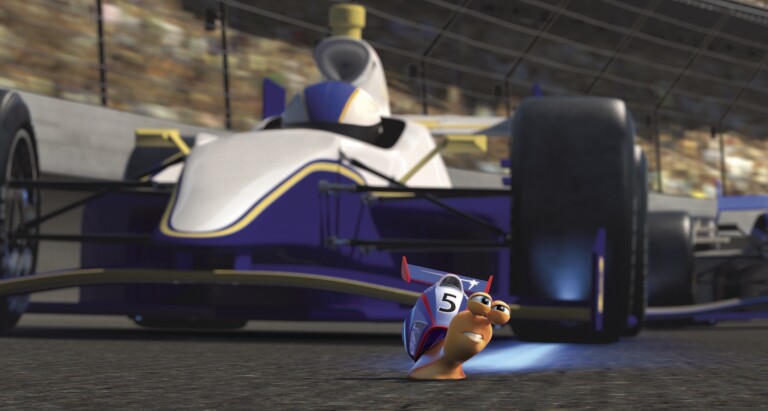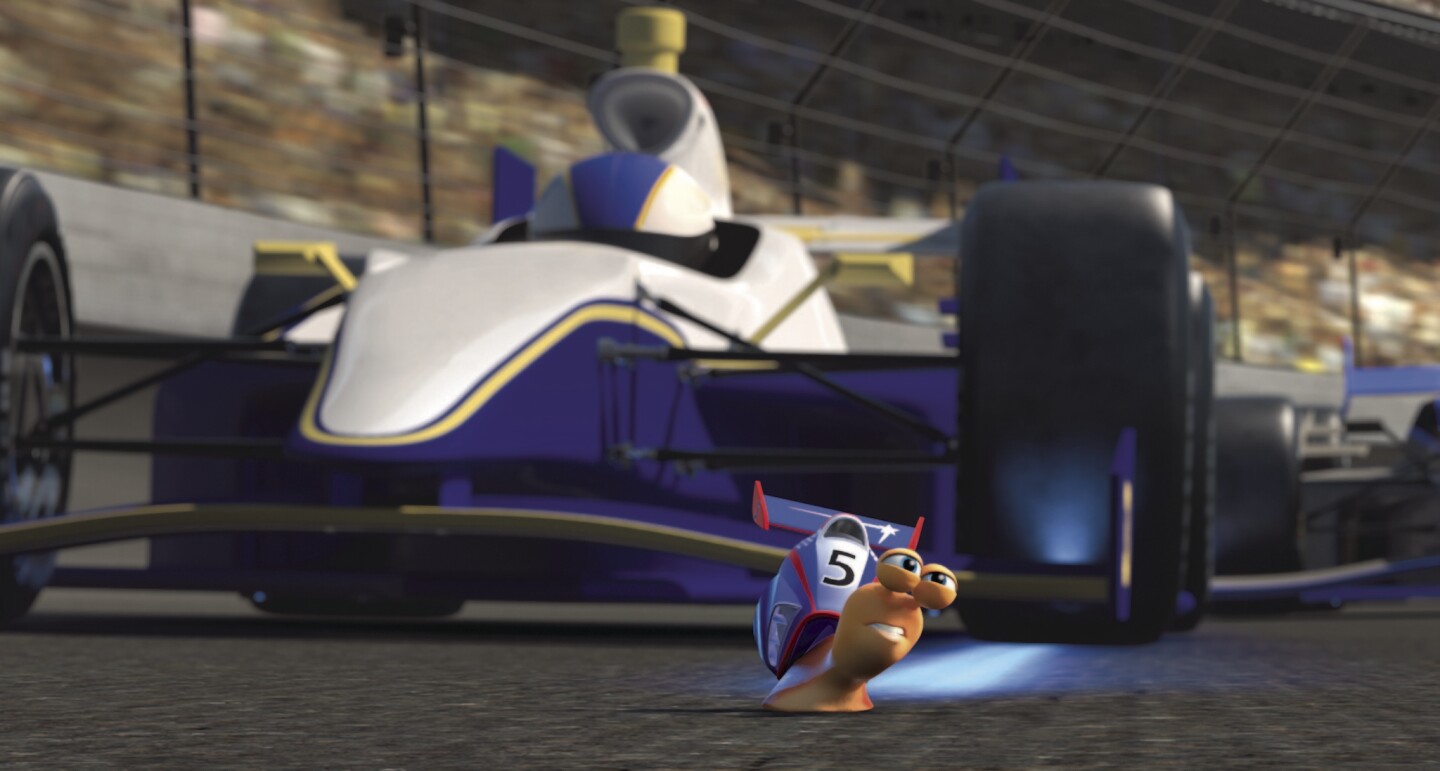 In this animated movie, an everyday garden snail acquires super speed in a freak accident and chases his dream of winning the Indy 500. With the voices of Ryan Reynolds, Paul Giamatti and Michael Peña. Written by David Soren, Darren Lemke and Robert Siegel. Directed by Soren. In 3-D.
(20th Century Fox)
After her career and relationship hit the skids, a flailing New York playwright is forced to move back home to New Jersey with her eccentric family while she puts her life back together. With Kristen Wiig, Annette Bening and Matt Dillon. Written by Michelle Morgan. Directed by Robert Pulcini and Shari Springer Berman.
(Nicole Rivelli / Roadside Attractions)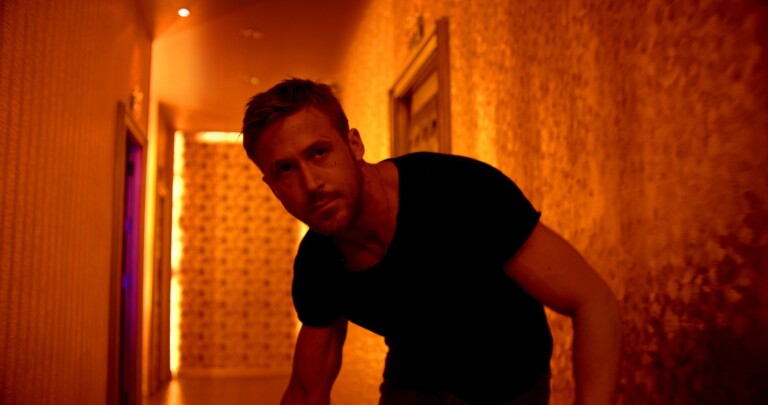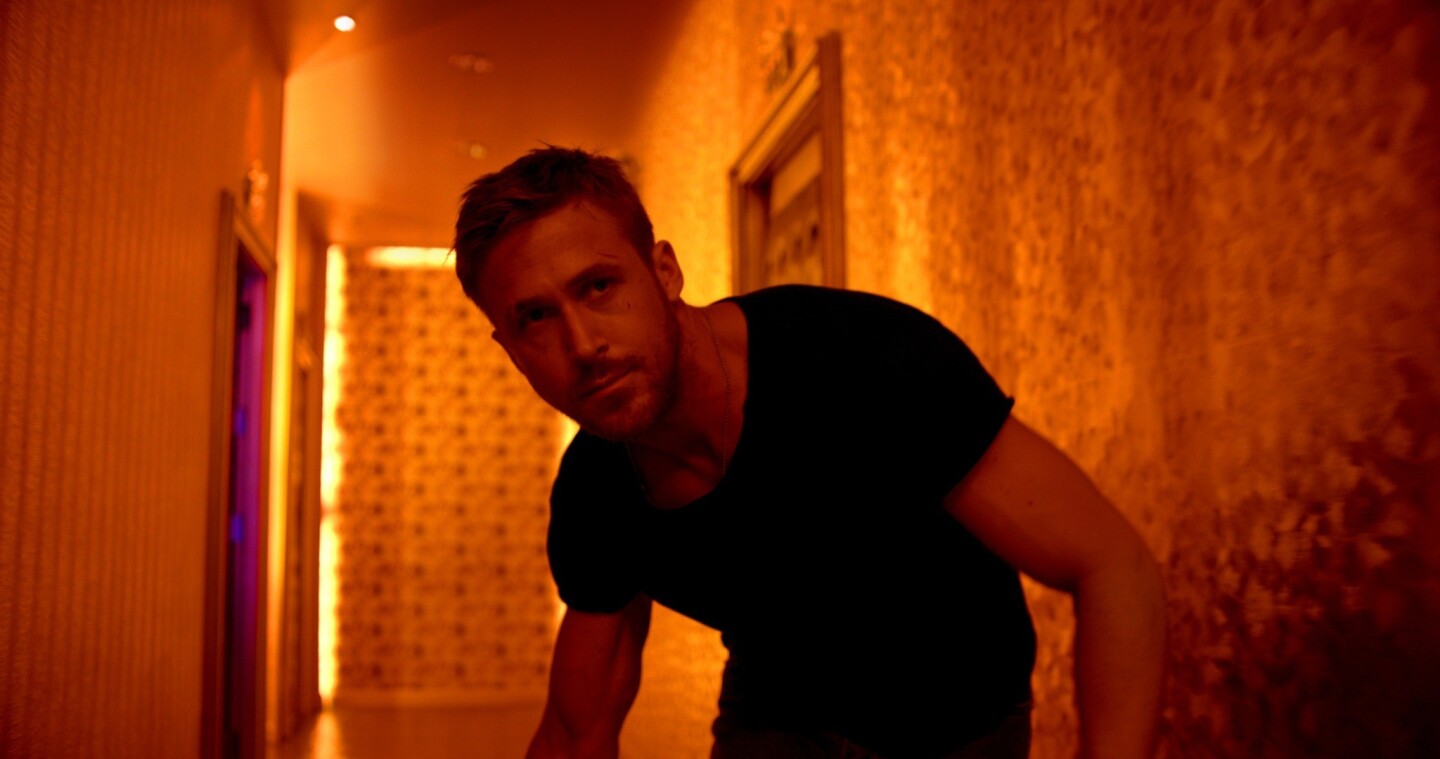 When his brother is murdered, an expat gangster who runs a Thai boxing club in Bangkok is obliged by his crime-lord mother to settle the score. With Ryan Gosling, Kristin Scott Thomas and Tom Burke. Written and directed by Nicolas Winding Refn.
(Radius-TWC)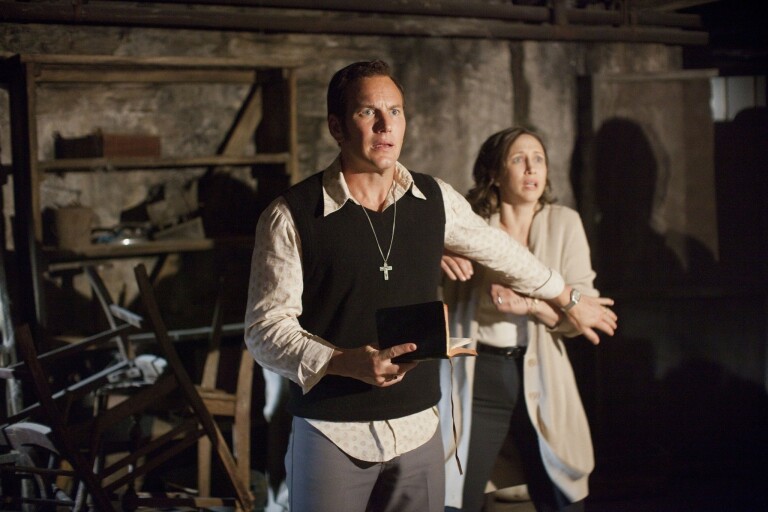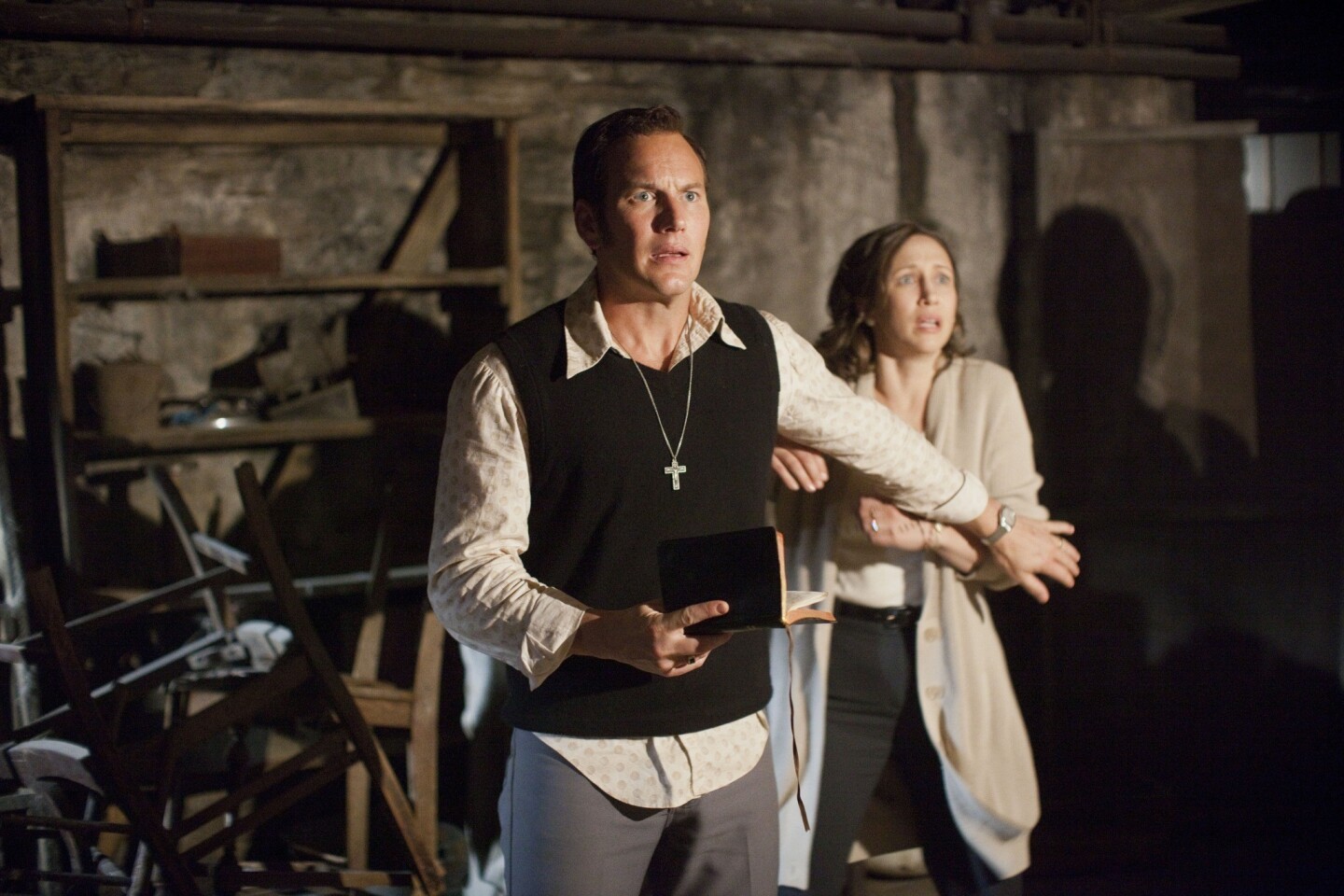 Two renowned paranormal investigators are enlisted to help a family terrorized by a dark presence in a secluded farmhouse. With Vera Farmiga, Patrick Wilson and Ron Livingston. Written by Chad Hayes and Carey W. Hayes. Directed by James Wan. New Line Cinema
(Michael Tackett / Warner Bros.)
A drama based on the true story of Oscar Grant, a 22-year-old unarmed black man who was killed by a transit policeman at a Bay Area station. With Michael B. Jordan, Octavia Spencer and Melonie Diaz. Written and directed by Ryan Coogler.
(The Weinstein Co.)
In modern-day Japan, the X-Man known as Wolverine faces deadly opponents and struggles with his own immortality. With Hugh Jackman. Written by Mark Bomback and Scott Frank. Directed by James Mangold. In 3-D. 20th Century Fox
(Ben Rothstein / 20th Century Fox)
The diminutive magical blue beings known as Smurfs reunite with their human pals to rescue one of their kind from the clutches of the evil wizard Gargamel. With Neil Patrick Harris and Hank Azaria and the voices of Katy Perry and the late Jonathan Winters. Written by J. David Stem, David N. Weiss, Jay Scherick and David Ronn. Directed by Raja Gosnell. Columbia Pictures
(Sony Pictures Animation)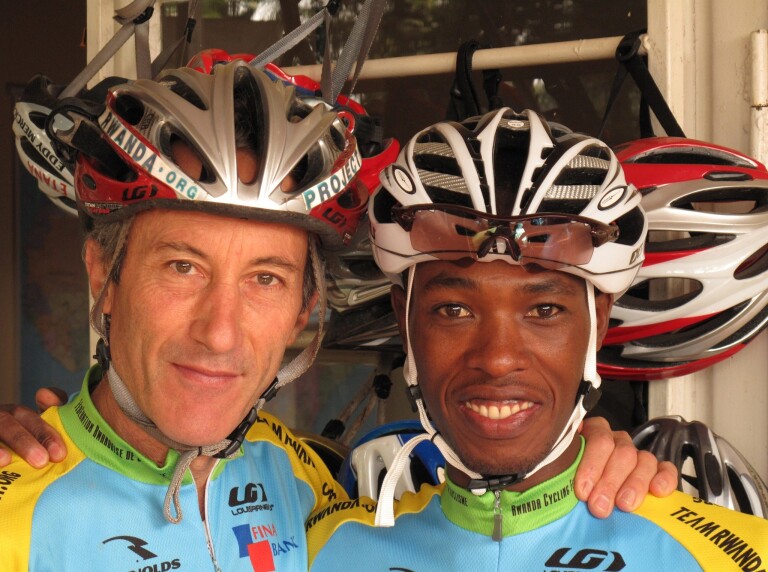 A documentary following the cyclist Jock Boyer as he travels to Rwanda to help the country's first national cycling team in its six-year journey to the London Olympics. Directed by T.C. Johnstone. In English and Kinyarwandan, with English subtitles. First Run Features
(First Run Features)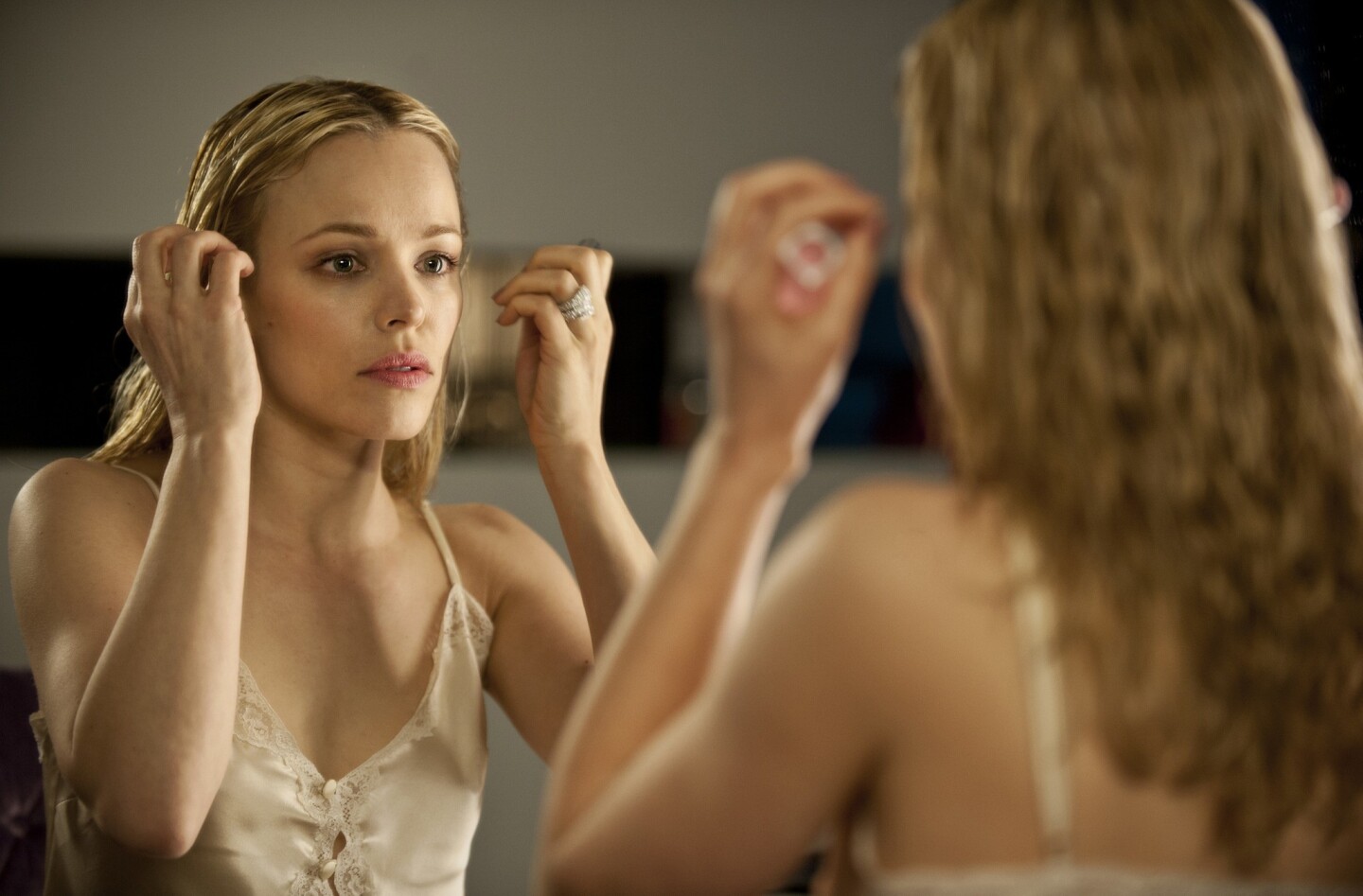 At a Berlin ad agency, an outgoing American and her no-nonsense European colleague engage in an escalating personal and professional rivalry. With Rachel McAdams, Noomi Rapace and Paul Anderson. Written and directed by Brian De Palma. eOne Films
(eOne Entertainment)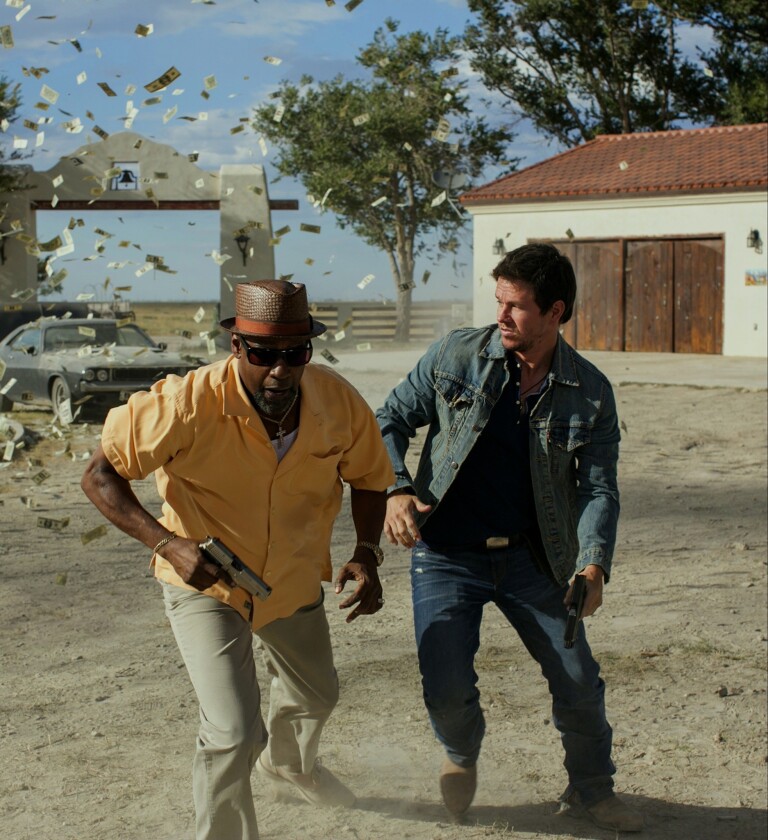 After being set up to take the fall for a high-stakes robbery, two undercover federal agents working for competing bureaus form a reluctant partnership. With Denzel Washington, Mark Wahlberg and Paula Patton. Written by Blake Masters. Directed by Baltasar Kormakur.
(Universal Pictures)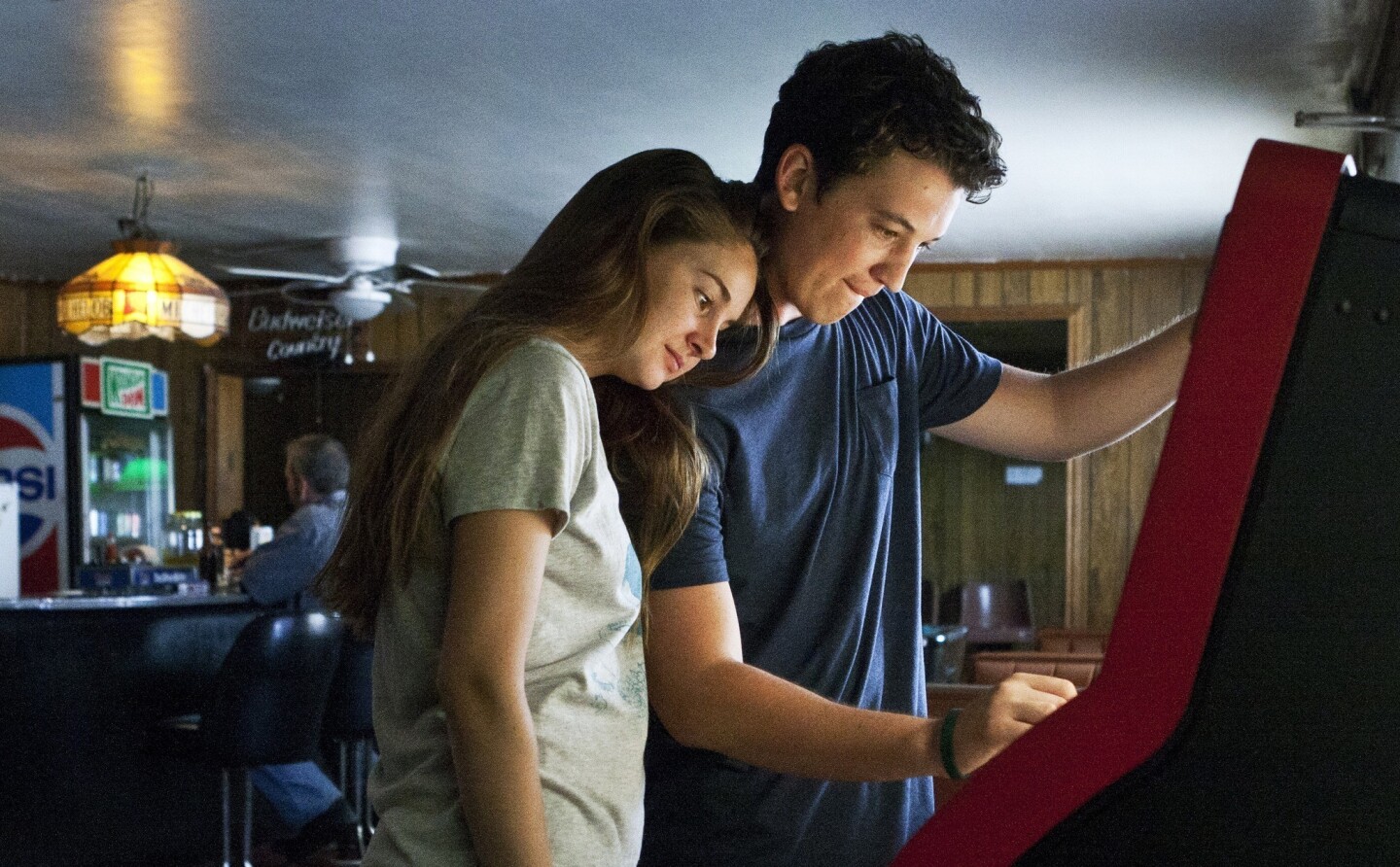 An easygoing high school senior with alcohol issues starts to rethink his laid-back approach to life after meeting a bright, introverted dreamer. With Miles Teller, Shailene Woodley and Brie Larson. Written by Scott Neustadter and Michael H. Weber. Directed by James Ponsoldt. A24 Films
(A24 Films)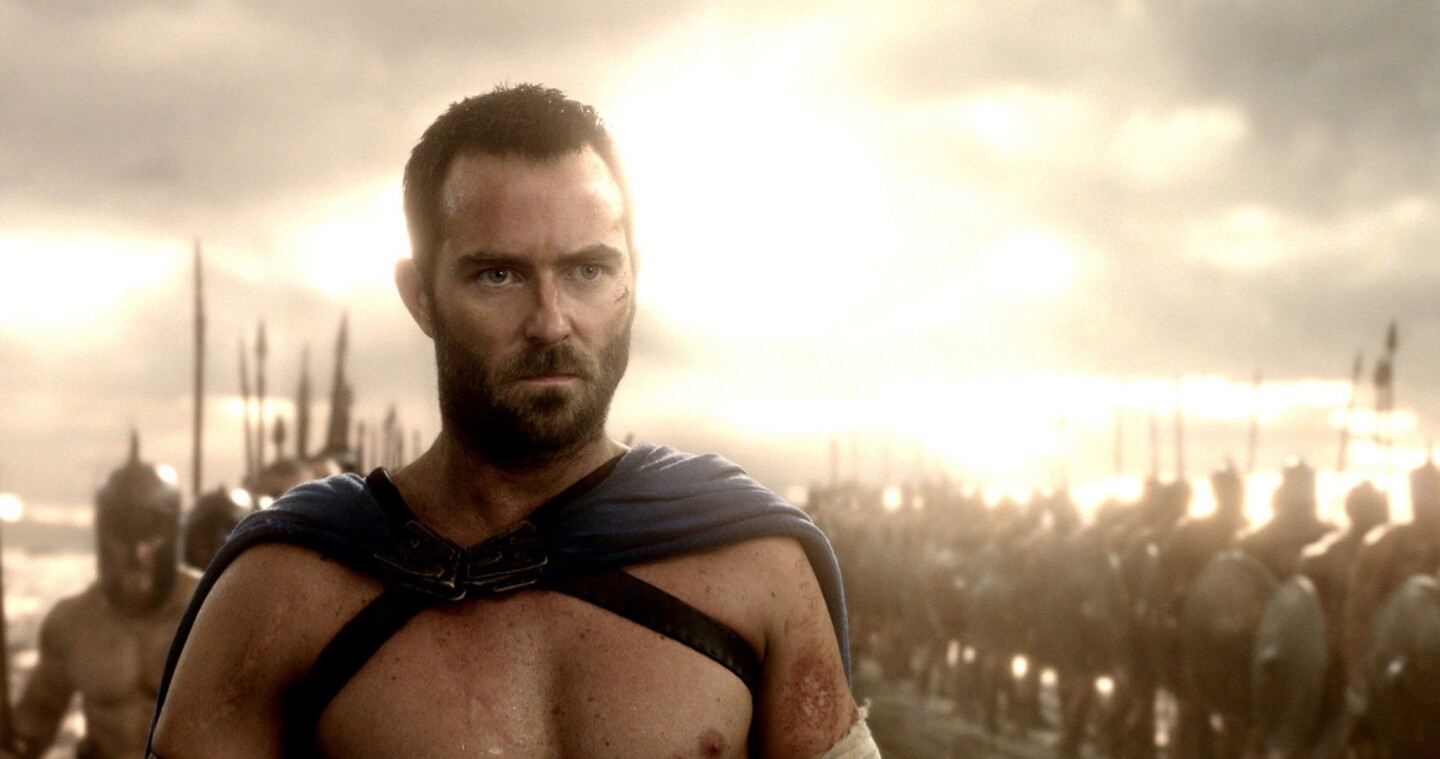 The Athenian general Themistocles attempts to unite all of Greece by leading the charge against the invading Persian king Xerxes and his navy. With Sullivan Stapleton, Eva Green and Lena Headey. Written by Zack Snyder and Kurt Johnstad. Directed by Noam Murro. In 3-D and Imax. Warner Bros. Pictures
(Warner Bros. Pictures)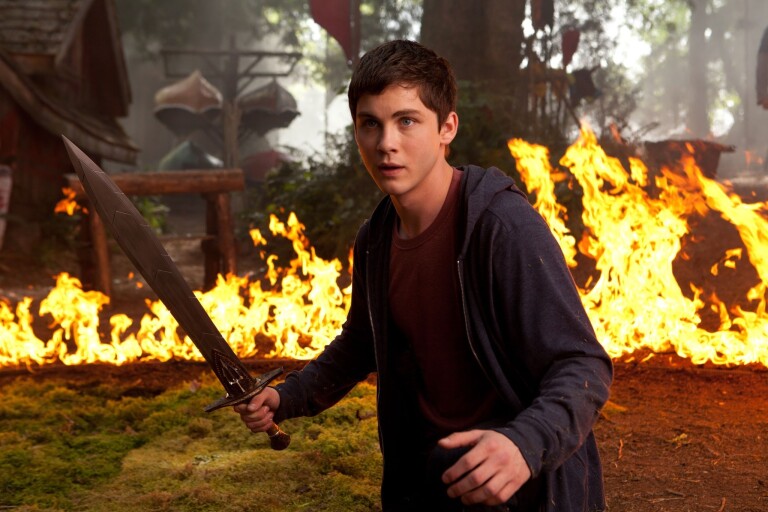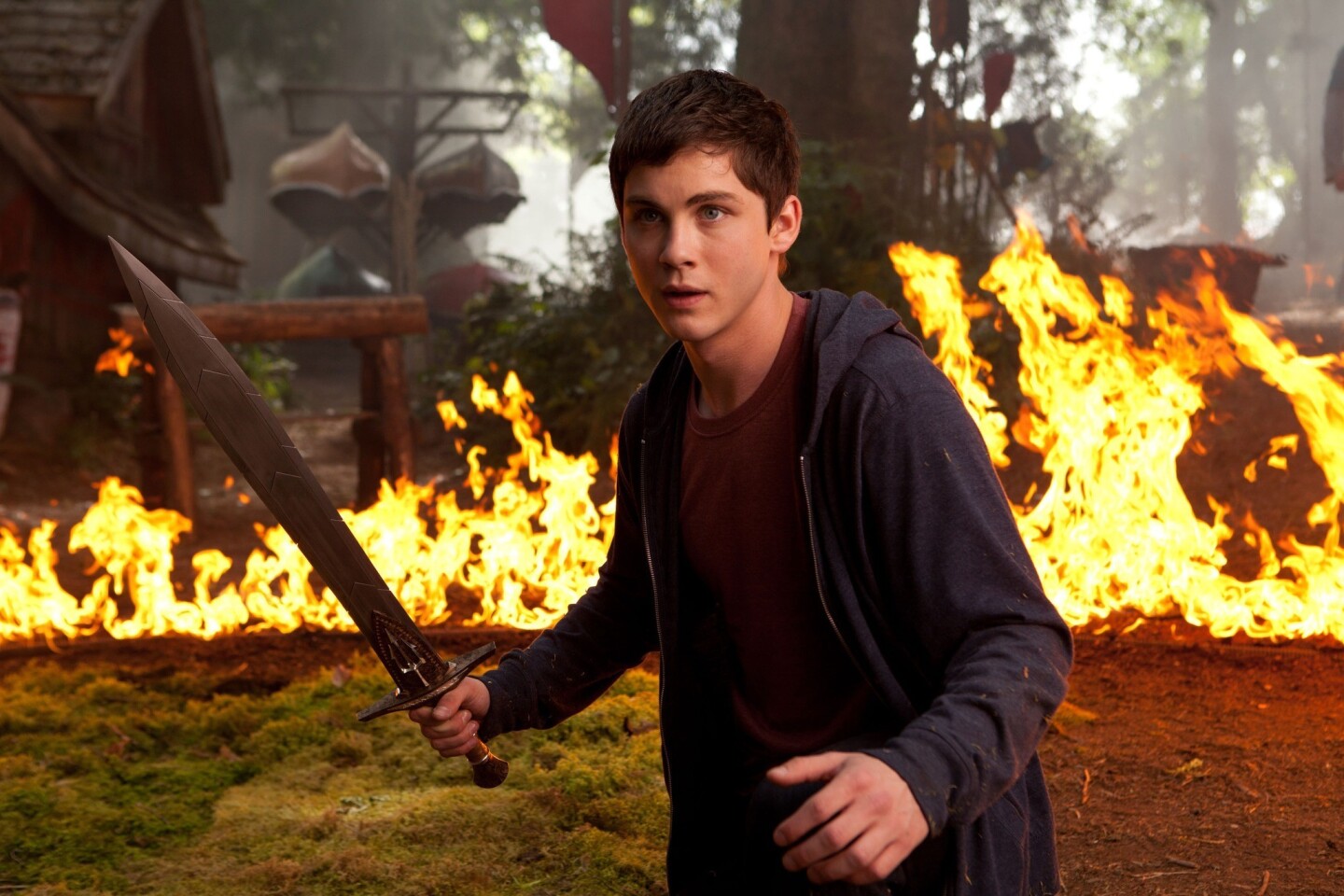 A young demigod and his friends embark on a treacherous odyssey to recover the magical Golden Fleece from the Bermuda Triangle. With Logan Lerman, Alexandra Daddario and Brandon T. Jackson. Written by Marc Guggenheim. Directed by Thor Freudenthal. In 3-D. 20th Century Fox
(Murray Close / 20th Century Fox)
Two men painting traffic lines on a desolate country highway that's been ravaged by wildfire forge an unlikely friendship while bickering and joking. With Paul Rudd and Emile Hirsch. Written and directed by David Gordon Green. Magnolia Pictures
(Brigade)
In 2159, an ordinary man living on an overpopulated, ruined Earth takes on a dangerous mission to get to a private space station where only the wealthiest citizens are allowed. With Matt Damon, Jodie Foster, Sharlto Copley and Alice Braga. Written and directed by Neill Blomkamp.
(Stephanie Blomkamp / Columbia TriStar)
Indebted to his supplier after being jumped by street toughs, a small-time pot dealer enlists his dodgy neighbors to pose as his family as cover for a smuggling run across the border. With Jason Sudeikis, Jennifer Aniston and Emma Roberts. Written by Bob Fisher, Steve Faber, Sean Anders and John Morris. Directed by Rawson Marshall Thurber.
(Michael Tackett / Warner Bros)
In this animated film set in a world of anthropomorphic aircraft, a plane with a fear of heights dreams of competing as a high-flying racer. With the voices of Dane Cook, Stacy Keach, Brad Garrett and Teri Hatcher. Written by Jeffrey M. Howard. Directed by Klay Hall. Walt Disney Pictures
(Disney)
A biopic about Linda Lovelace, star of the infamous 1972 pornographic film "Deep Throat." With Amanda Seyfried, Peter Sarsgaard and Hank Azaria. Written by Andy Bellin. Directed by Rob Epstein and Jeffrey Friedman.
(Courtesy of Radius-TWC)
In 1970s Texas, an outlaw busts out of prison to reunite with his wife and the young daughter he's never met, but complications intercede from both sides of the law. With Casey Affleck, Rooney Mara and Ben Foster. Written and directed by David Lowery. IFC Films
(Steve Dietl / IFC Films)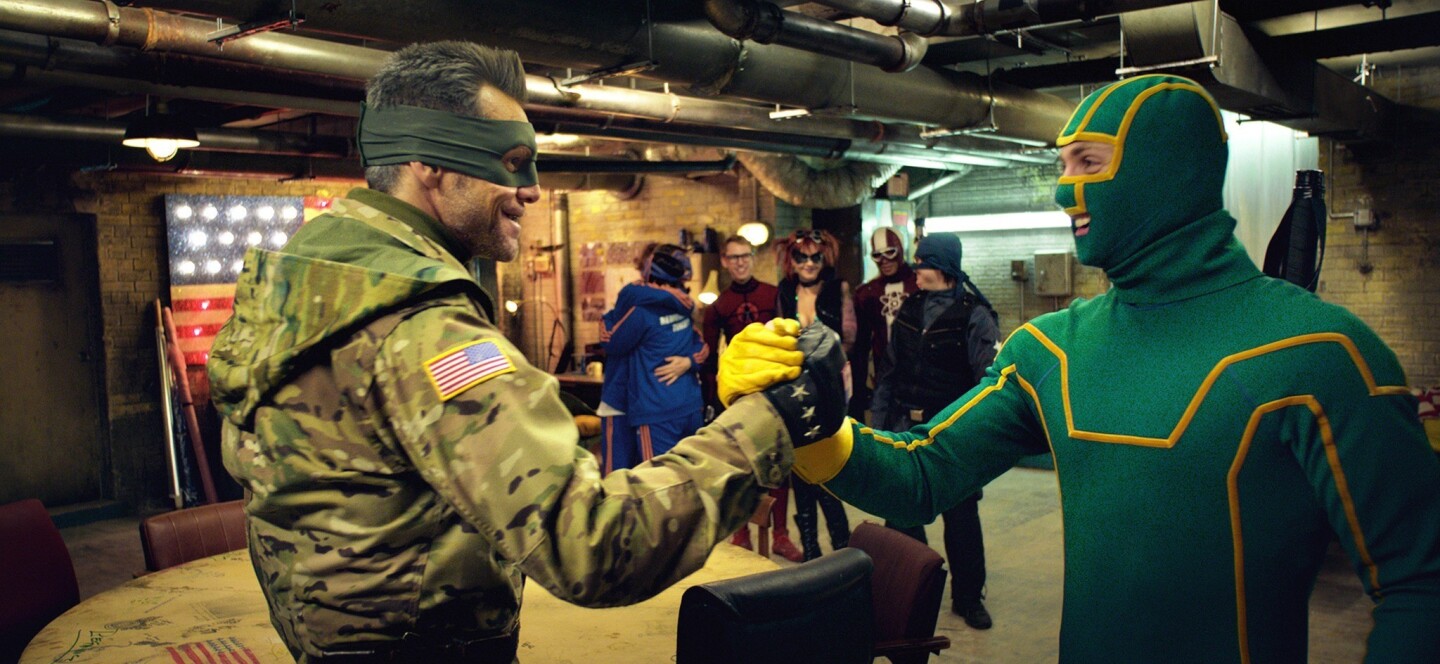 Having inspired a wave of amateur superheroes, the masked vigilantes Kick-Ass and Hit Girl team with a new ally to take on a villain with an old vendetta. With Aaron Taylor-Johnson, Chloe Grace Moretz and Christopher Mintz-Plasse. Written and directed by Jeff Wadlow.
(Universal Pictures)
In 1993, a strait-laced valedictorian looking to shed her uptight image creates a checklist of sexual escapades to accomplish before college. With Aubrey Plaza, Rachel Bilson, Johnny Simmons, Alia Shawkat and Bill Hader. Written and directed by Maggie Carey. CBS Films
(Bonnie Osborne / CBS Films)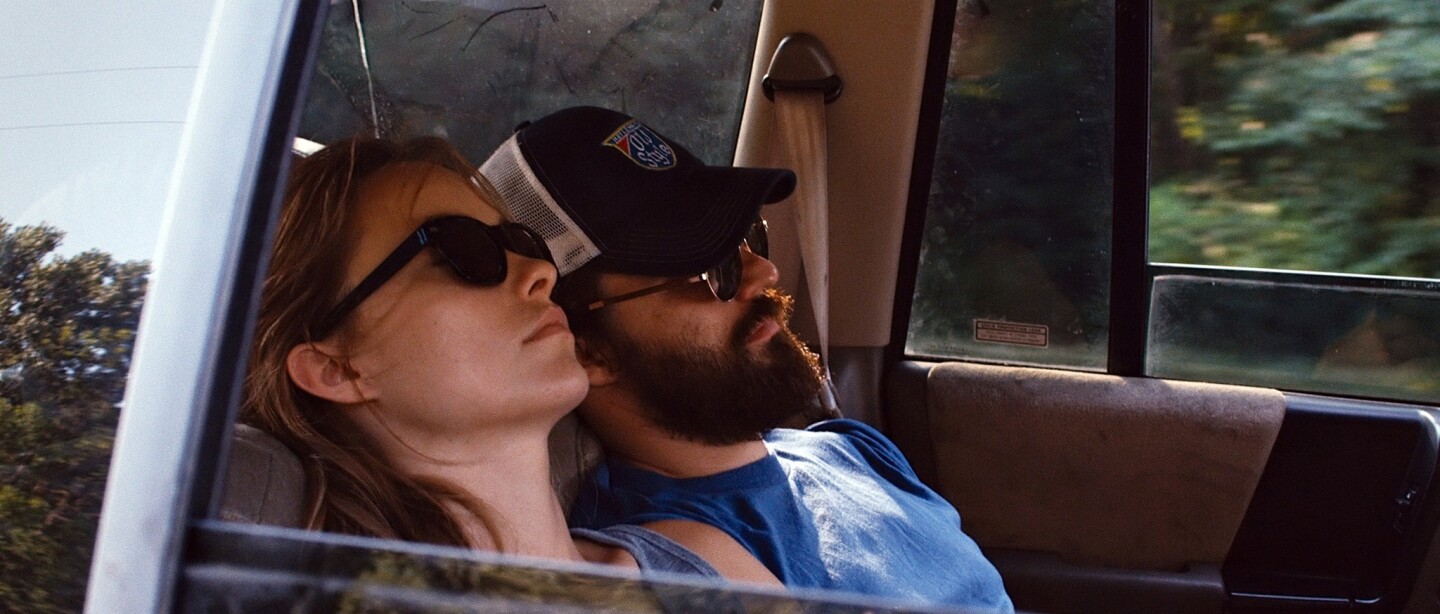 A latent mutual attraction between two co-workers at a craft brewery threatens to derail their existing relationships. With Olivia Wilde, Jake Johnson and Anna Kendrick. Written and directed by Joe Swanberg.
(Magnolia Pictures)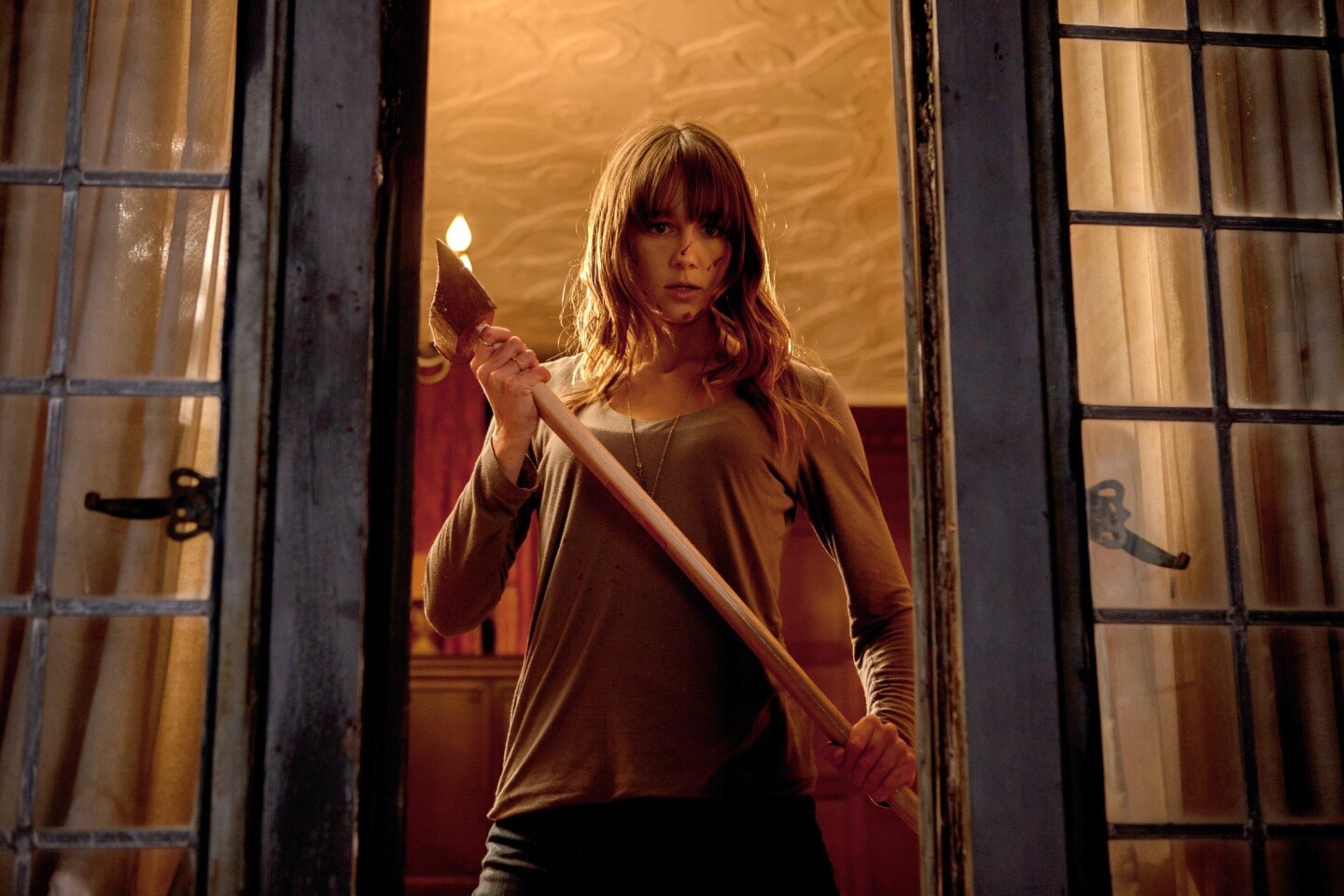 When a gang of masked murderers descends on an unsuspecting family reunion, one of the guests rises to defend the hapless victims. With Sharni Vinson, A.J. Bowen and Nick Tucci. Written by Simon Barrett. Directed by Adam Wingard.
(Corey Ransberg / Lionsgate)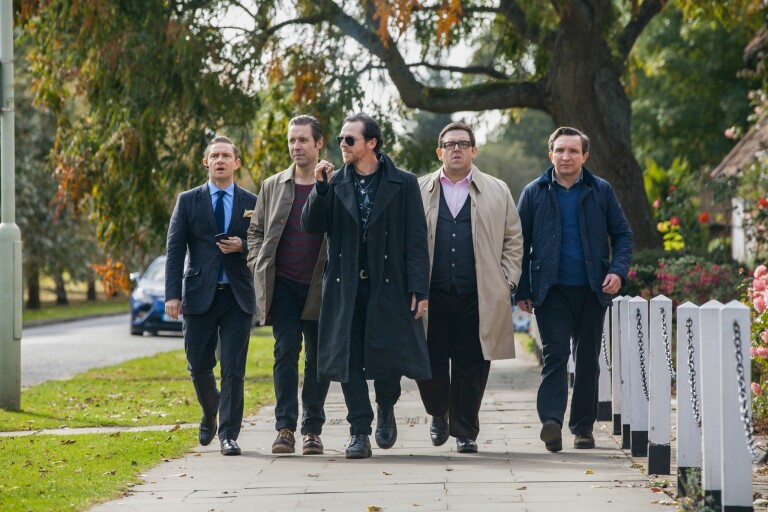 Twenty years after attempting an ambitious pub crawl, five childhood friends reunite to give it another shot ¿ and end up fighting for the future of humanity. With Simon Pegg, Nick Frost and Martin Freeman. Written by Pegg and Edgar Wright. Directed by Wright. Focus Features
(Laurie Sparham / Focus Features)
In New York City, a seemingly ordinary teenager discovers she is descended from a secret line of half-angel warriors locked in an ancient battle to protect the world from demons. With Lily Collins, Jamie Campbell Bower and Robert Sheehan. Written by Jessica Postigo Paquette. Directed by Harald Zwart. Screen Gems
(Screen Gems)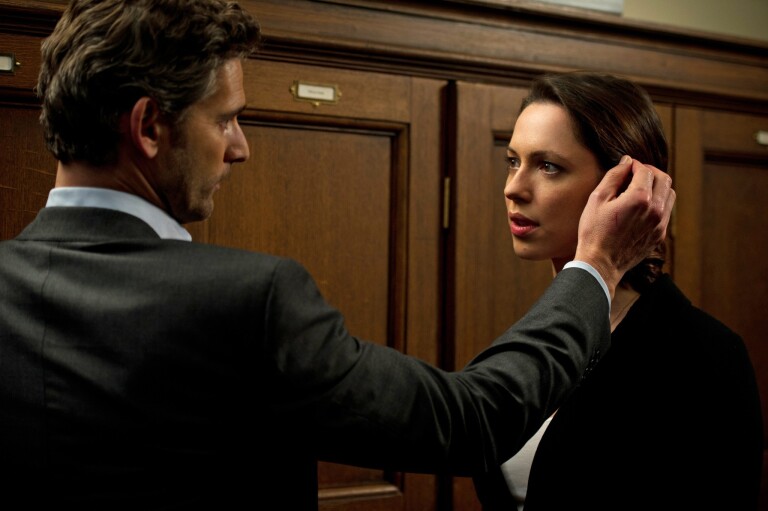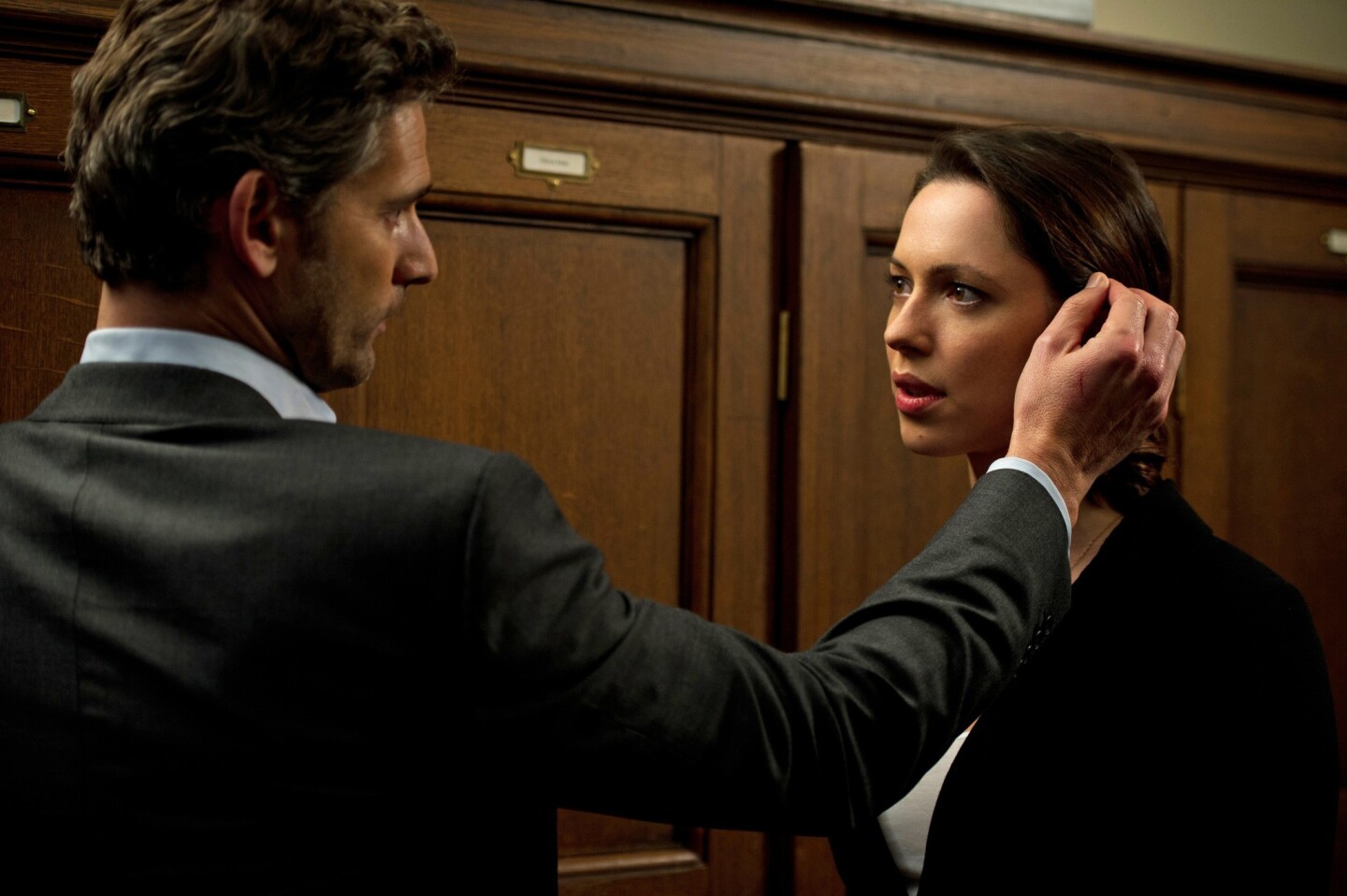 Two ex-lovers find their loyalties tested and their lives at risk when they are put together on the defense team in a terrorism trial. With Eric Bana, Rebecca Hall and Riz Ahmed. Written by Steve Knight. Directed by John Crowley.
(Jay Maidment / Focus Features)
When his wife is kidnapped, a burned-out race car driver is forced to take on a do-or-die mission and gets help from a young hacker. With Ethan Hawke, Selena Gomez and Jon Voight. Written by Gregg Maxwell Parker and Sean Finegan. Directed by Courtney Solomon and Yaron Levy.
(Warner Bros.)
Following Wednesday night's pre-festival screening of "Man of Steel," the Los Angeles Film Festival kicks off in earnest Thursday night with the North American premiere of Pedro Almódovar's "I'm So Excited!" The 19th edition of the festival runs through Sunday, June 23, when it closes with the comedy "The Way, Way Back," starring Steve Carell, Toni Collette, Sam Rockwell and Maya Rudolph.
"I'm So Excited!' features cameo appearances by Antonio Banderas and Penelope Cruz, who starred in films in Spain for Almódovar before their international breakthroughs. A freewheeling sex farce set amid a trans-Atlantic airline flight, the film finds Almódovar returning to the bawdy comedy of earlier films such as "Women on the Verge of a Nervous Breakdown" and "Tie Me Up, Tie Me Down." Almódovar won an Academy Award for screenplay for his 2002 film "Talk to Her."
In a statement when "I'm So Excited!" was announced as the festival's opening night selection, artistic director David Ansen declared: "Pedro Almódovar is the cinematic gift who keeps on giving."
The festival will also feature three gala screenings. On Monday there will be the local premiere of writer-director Ryan Coogler's "Fruitvale Station," which won prizes at the Cannes and Sundance film festivals for its retelling of the story of Oscar Grant, a young Oakland man fatally shot by transit police in the early hours of New Year's Day 2009.
Thursday, June 20 will see two gala screenings. Filmmaker Nicolas Winding Refn again partners with actor Ryan Gosling for "Only God Forgives," a moody crime drama set in Thailand, following their collaboration on "Drive." At the Los Angeles County Museum of Art will be the world premiere screening of Doug Pray's "Levitated Mass: the Story of Michael Heizer's Monolithic Sculpture," a documentary on the artwork exhibited at LACMA. The 340-ton rock captured the attention of many when it was transported to the museum.
Aside from the films showing in the narrative and documentary competitions, which include many world premieres, the LA Film Fest will also be screening films that have already made a splash on the festival circuit. Those include the dramas "Ain't Them Bodies Saints" and "Short Term 12," the comedies "Crystal Fairy" and "In A World..." and the documentaries "The Act of Killing" and "Our Nixon."
More information on tickets and showtimes can be found on the festival's website at lafilmfest.com. And for anyone concerned whether the '80s Pointer Sisters song from which the film takes its name -- and which may already be stuck in your head -- the American trailer for "I'm So Excited" puts those fears to rest.
Also:The Cheat Sheet: Los Angeles Film Festival 2013
Eclectic mix of movies takes off at Los Angeles Film Festival 2013
Los Angeles Film Fest: Uurors announced for award competitions
Follow Mark Olsen on Twitter: @IndieFocus
---
The complete guide to home viewing
Get Screen Gab for weekly recommendations, analysis, interviews and irreverent discussion of the TV and streaming movies everyone's talking about.
You may occasionally receive promotional content from the Los Angeles Times.