Maya Angelou dies: A look at the acclaimed poet's movie career
Maya Angelou -- poet, educator, historian, author, playwright, activist, director and more -- had an exceptional entertainment presence among her many accomplishments.
(Gary Friedman / Los Angeles Times)
Before becoming a poet and author, Angelou studied dance and drama. She was also a journalist and teacher in Africa. Later, in 1973, she was nominated for a Tony for "Look Away."
(Los Angeles Times files)
In 1975, Maya Angelou hosted a series of PBS documentaries, one of which is "Who Cares About Kids & Kindred Spirits."
(PBS)
In another 1975 PBS documentary, Angelou interacts with the people of San Francisco's Glide Memorial Church, "Maya Angelou: Rainbow in the Clouds."
(Charles Walker / PBS/WTVS Detroit)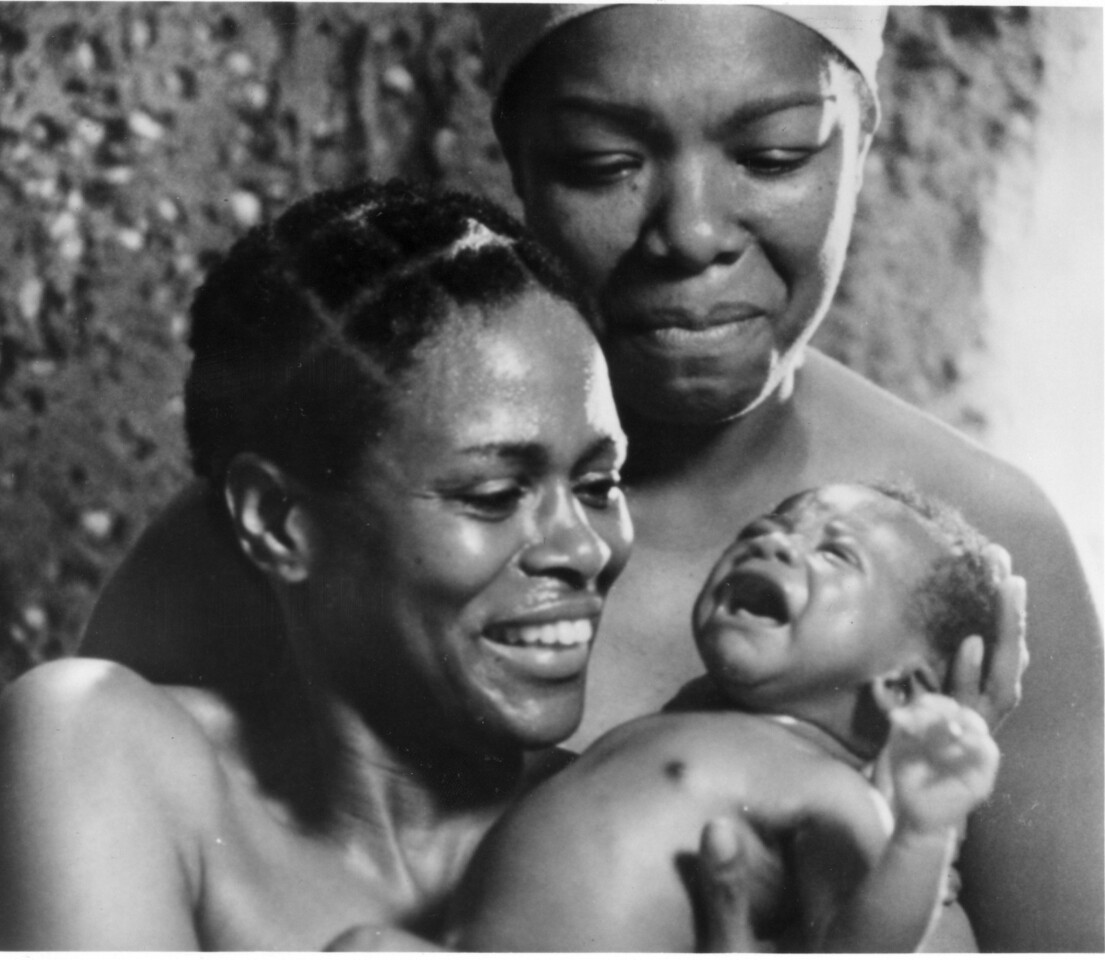 In the opening episode of the 1977 miniseries "Roots," Cicely Tyson, left, played the mother of baby Kunta Kinte and Angelou portrayed the grandmother.
(ABC)
Angelou, with Winona Ryder and Ellen Burstyn in the 1995 film "How to Make an American Quilt." It was nominated for a Screen Actors Guild Award for the cast.
(Los Angeles Times files)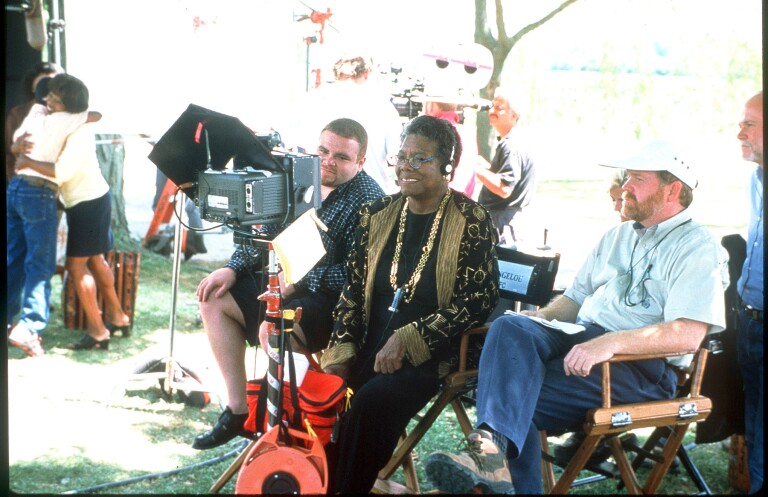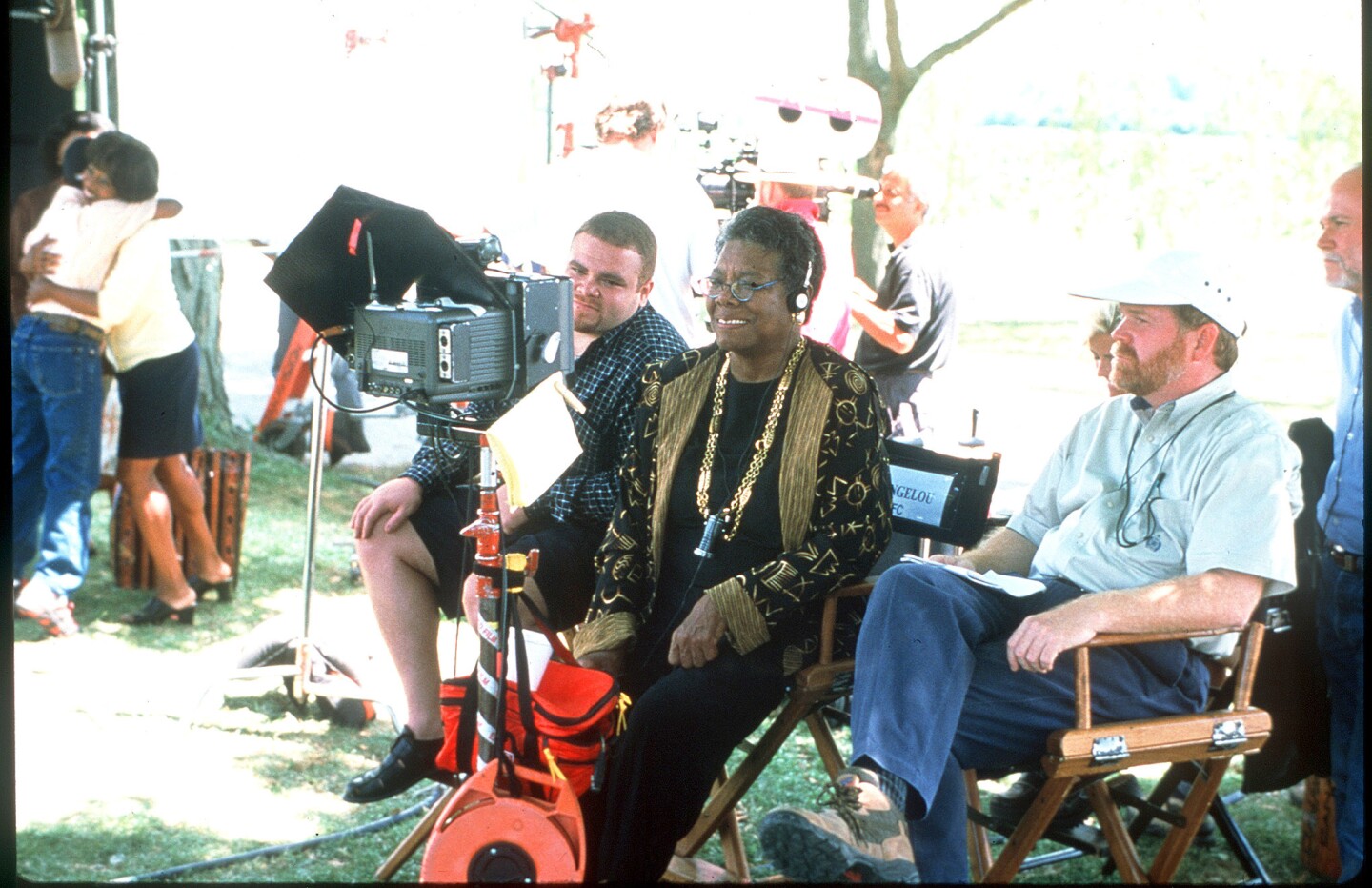 Director Maya Angelou on the set of Miramax Films' 1998 movie "Down in the Delta."
(Ben Mark Holzberg / Miramax Films)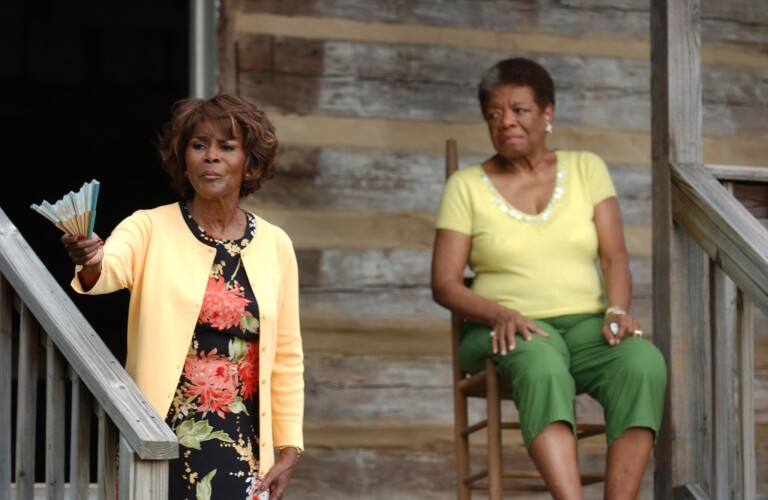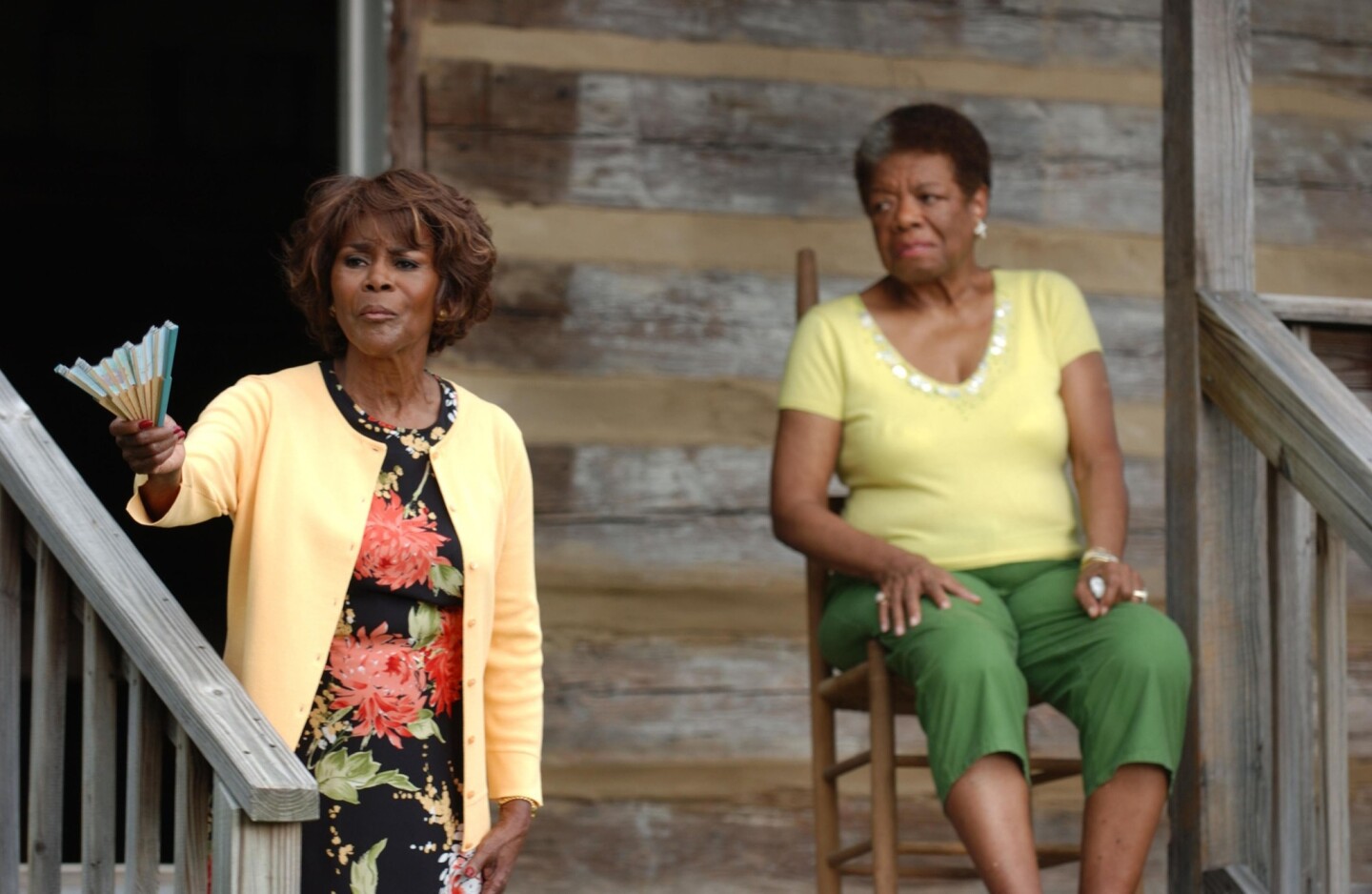 Cicely Tyson, left, Maya Angelou would team on screen in 2006's "Madea's Family Reunion."
(Alfeo Dixon / Lionsgate)
Dave Chappelle and Maya Angelou at Angelou's home in North Carolina during the filming of the 2006 Sundance original series "Iconoclasts."
(Scott Dingman / Sundance Channel)
Maya Angelou was prominent in Chris Rock's 2007 documentary on African American hair and the hair industry, "Good Hair."
(Roadside Attractions)
The pioneering, multi-talented artist and civil rights advocate Maya Angelou, who died Wednesday at age 86, is best known as a prolific poet and memoirist. But over the course of her freewheeling life, which included stints as a dancer, singer, playwright and professor, she also carved out a notable movie career. Following is a look at some of her cinematic accomplishments.
In 1972, three years after the publication of her landmark memoir, "I Know Why the Caged Bird Sings," Angelou both wrote the screenplay and composed the score for the Swedish-American drama film "Georgia, Georgia," directed by Stig Bjorkman.
Though the movie, about a black American singer (Diana Sands) who comes to Stockholm for a show and falls in love with a white American photojournalist (Michael Winters), is somewhat obscure, Angelou's script became the first by an African American woman ever to be filmed, and it was nominated for a Pulitzer Prize.
In 1998, Angelou also became one of the first African American women to direct a major feature film, "Down in the Delta," about a Chicago single mother (Alfre Woodard) struggling with addiction who is sent to spend a summer in her family's ancestral home in rural Mississippi with her children.
In a review of the film, Roger Ebert wrote, "Angelou's first-time direction stays out of its own way; she doesn't call attention to herself with unnecessary visual touches, but focuses on the business at hand. She and [screenwriter Myron] Goble are interested in what might happen in a situation like this, not in how they can manipulate the audience with phony crises."
Angelou was no stranger to acting either, on stage ("Porgy and Bess"), television ("Roots") and the big screen.
She had a small role in John Singleton's 1993 romantic drama "Poetic Justice," starring Janet Jackson as a cosmetologist and amateur poet in South Los Angeles and Tupac Shakur as a brash postal clerk who pursues her. Angelou also wrote the poems recited by Jackson's character in the movie.
Two years later, Angelou starred in "How to Make an American Quilt," Jocelyn Moorhouse's adaptation of the Whitney Otto novel about a bride-to-be (Winona Ryder) who receives advice from her older and wiser counterparts, including Angelou's Anna. The film earned a Screen Actors Guild Awards nomination for best cast.
Most recently, Angelou had a supporting role in Tyler Perry's comedy-drama "Madea's Family Reunion," starring Perry as the indomitable matriarch Madea as she tries to plan a family event. In the film, Angelou recites her poem "In and Out of Time" in a scene with Cicely Tyson.
Critics took note of Angelou's presence. In a review for the New York Times, Anita Gates wrote, "Both Ms. Angelou and Ms. Tyson deliver powerful, touching messages."
Over the years, Angelou also appeared as a subject in many documentaries. They include "The Black Candle," which traces the history of the pan-African holiday Kwanzaa (Angelou also narrates), and "Good Hair," about myriad cultural, economic and identity-related issues surrounding how African American women perceive and style their hair.
---
Inside the business of entertainment
The Wide Shot brings you news, analysis and insights on everything from streaming wars to production — and what it all means for the future.
You may occasionally receive promotional content from the Los Angeles Times.