New Filmmakers Los Angeles set for January indie showcase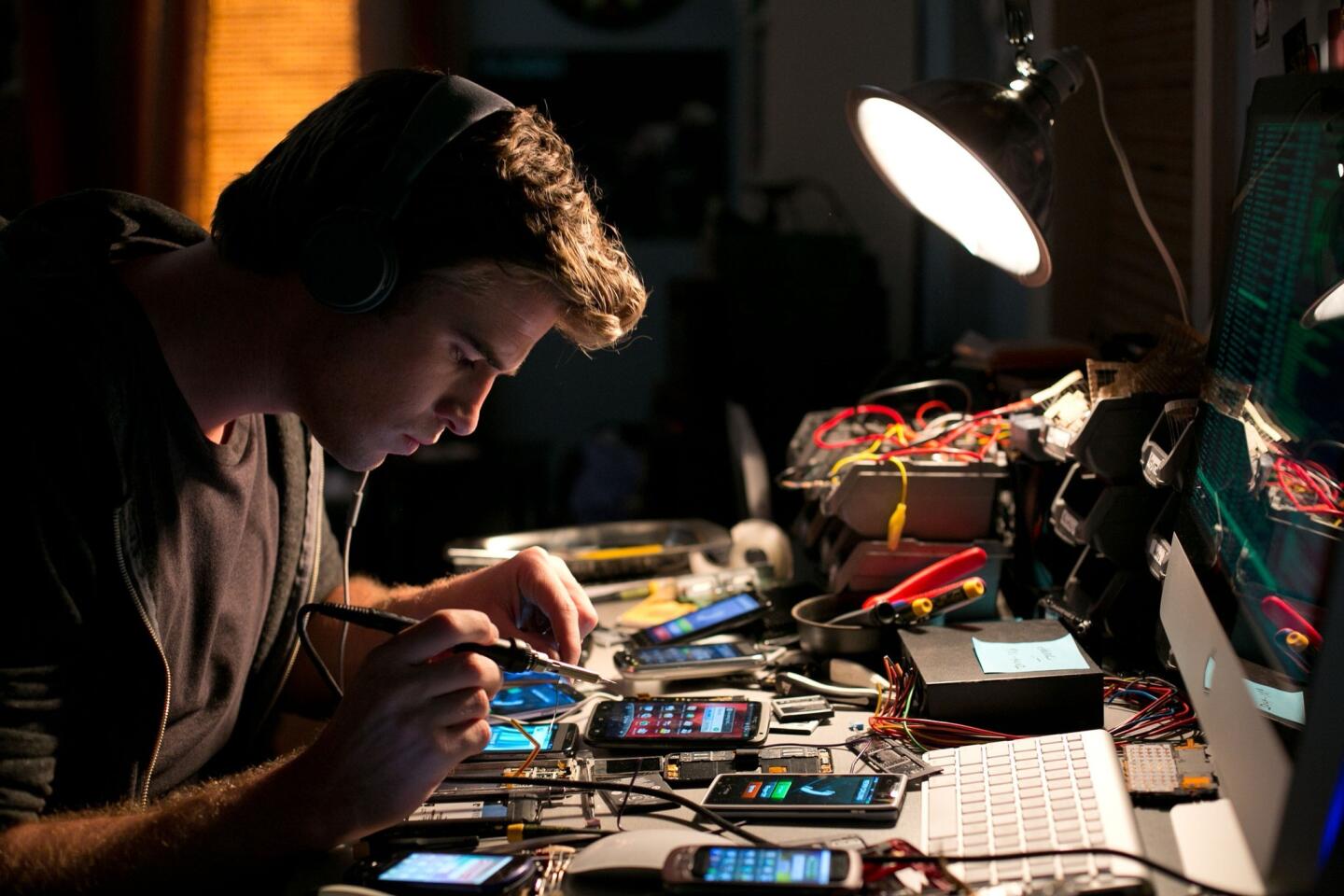 At least Liam Hemsworth has "The Hunger Games." This boardroom espionage thriller produced no return on investment.
Production budget:
$35 million
Worldwide gross:
$13.8 million
(Peter Iovino / Relativity Media)
"A New York Heartbeat" didn't find its way to the screen as quickly as the underlying play-on-words it suggests.
The independent film, which was shot on location in Pittsburgh in 2010, is a gangland tale set in 1950s New York, and began turning up at smaller film festivals last year.
The long delay speaks to one of the challenges of being an indie filmmaker, notes writer-director Tjardus Greidanus, who is Dutch Canadian. Finding the time to stitch together the film was a big hurdle, and he is still looking for a distribution deal.
"For indie filmmakers, it's now a do-it-yourself world," Greidanus said. "It's hard to cut through the noise, especially right now with the awards season kicking in."
Los Angeles area residents will have a chance to see the film Saturday night at the AT&T Center downtown, where "A New York Heartbeat" is the monthly feature selection for New Filmmakers Los Angeles. The nonprofit organization formed in 2007 to showcase the work of emerging and independent filmmakers. The group will also screen nine short films Saturday night.
The monthly film selections are decided by a six-member panel of judges who evaluate submissions based on storytelling, production value and performance. Larry Laboe, executive director of NFLA, described Greidanus' directorial debut as an "impressive piece of work."
"The performances from the cast are wonderful, and the quality of storytelling," Laboe said. "Normally directors don't have much background in the camera department, so it's really nice to see someone moving from cinematography to directing."
The film stars Escher Holloway as a teen gang member named "Spider" on the run from mobster "Casket Mike," played by Eric Roberts. Rachel Brosnahan is Spider's love interest.
Roberts, who was nominated for an Oscar for his supporting role in 1985's "Runaway Train," said he was impressed by how Greidanus captured the era despite not having been raised in the United States.
PHOTOS: Celebrities by The Times
"I'm like, 'Whoa, how's he going to do it?'" Roberts said. "I've made a lot of movies, and you know when the core of a movie is on the right track with the cast and crew. I knew it would be a good movie."
Laboe said the series gives filmgoers a chance to enjoy the arts and culture on a different scale. Some films showcased by NFLA have earned awards and praise from major film companies recently.
The series screened the coming-of-age documentary "Inocente," which follows a homeless girl's determination to become a young artist and earned directors Sean Fine and Andrea Nix Fine the Oscar for short documentary last year. Shortly after NFLA screened filmmaker Jesse Atlas' short movie "Record/Play," a sci-fi love story centered on a malfunctioning cassette tape, Focus Features announced plans to adapt the short into a feature film, which premiered at the 2013 Sundance Film Festival.
NFLA receives around 100 short and 15 feature-length film submissions each month and is looking to develop a similar series geared toward an online audience.
Laboe said the film series aims to remain true to one goal: quality.
"With other festivals, they program what will sell the most tickets or get the most buzz. We don't want a program on what filmmakers can do for us, but the quality of a film," Laboe said. "It's not just people in the film industry who come to the screening, but parents with their children and retirees. That's the main thing that has driven our growth."
--------------------------
New Filmmakers Los Angeles, January screenings
When: Saturday
Where: AT&T Center, 1139 S. Hill St., L.A. Parking available at 133 S. Olive St.
Tickets: Shorts program 1, $6; shorts program 2, $6; feature program, $6; all-night pass, $16 (includes all film after-parties)
Hours: The first shorts program starts at 6 p.m., the second at 7:30 and the feature program at 9, all with a brief reception before the films' premiere.
Info: https://www.newfilmmakersla.com or (323) 521-7385
Get our L.A. Goes Out newsletter, with the week's best events, to help you explore and experience our city.
You may occasionally receive promotional content from the Los Angeles Times.