Paul Walker's 'Fast & Furious 7' now officially on hiatus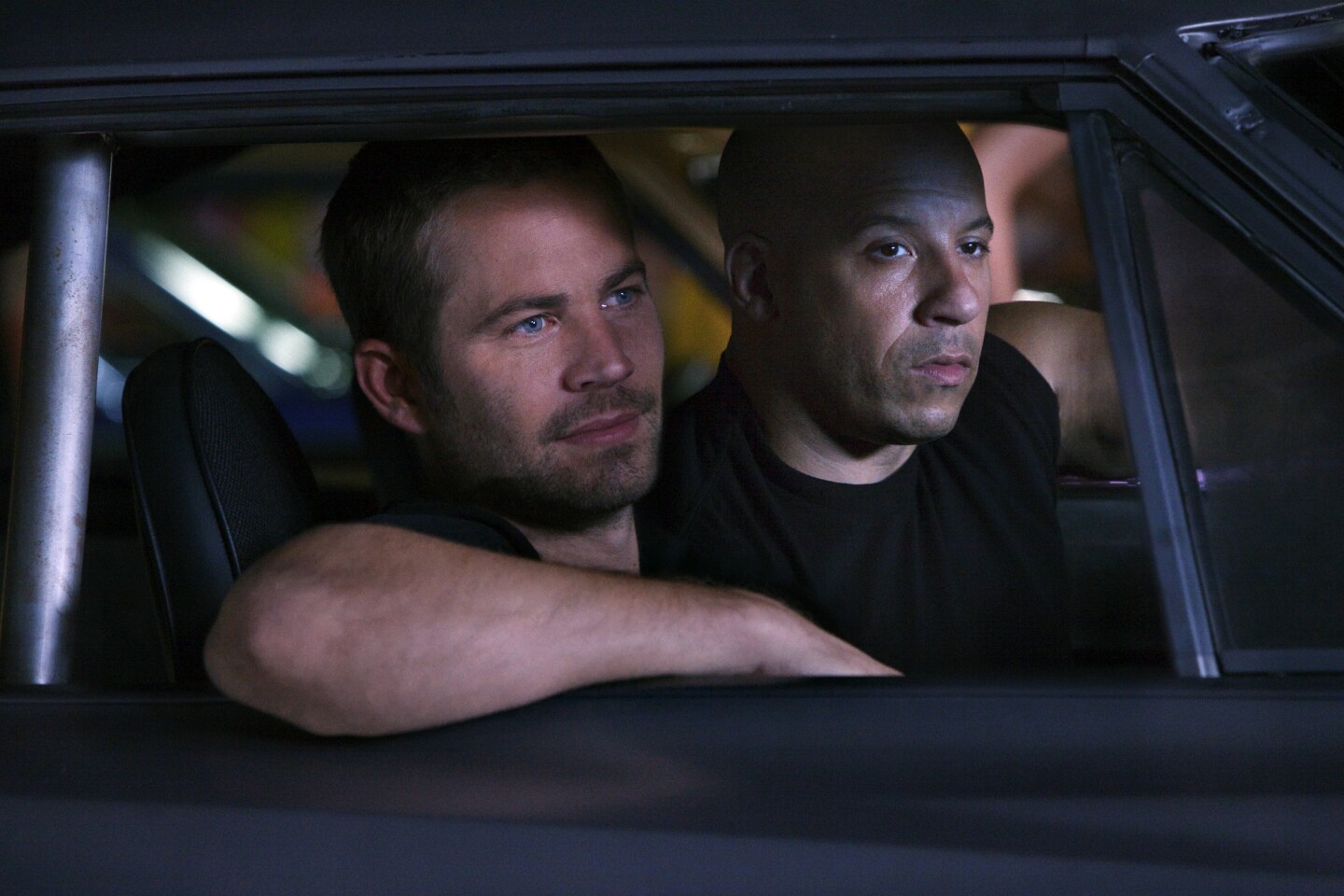 Paul Walker, who died at 40 in car crash in Valencia, had been filming Fast Five with costar Vin Diesel at the time of his death.
(Jaimie Trueblood / Universal Pictures)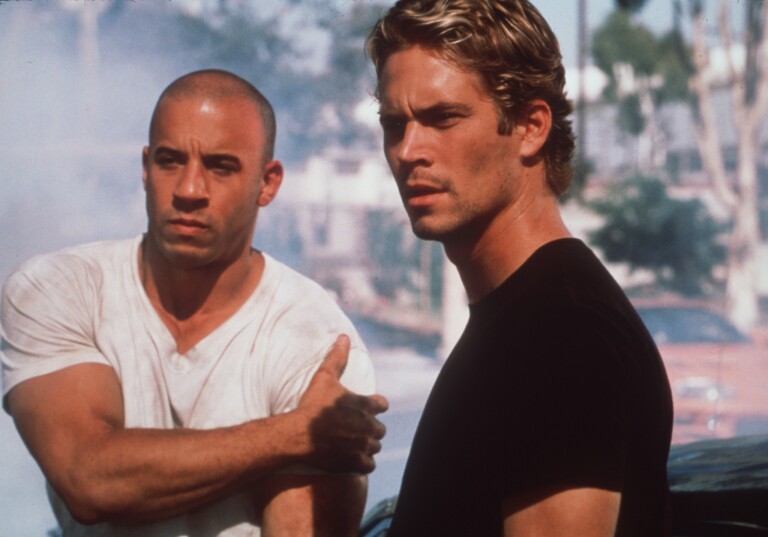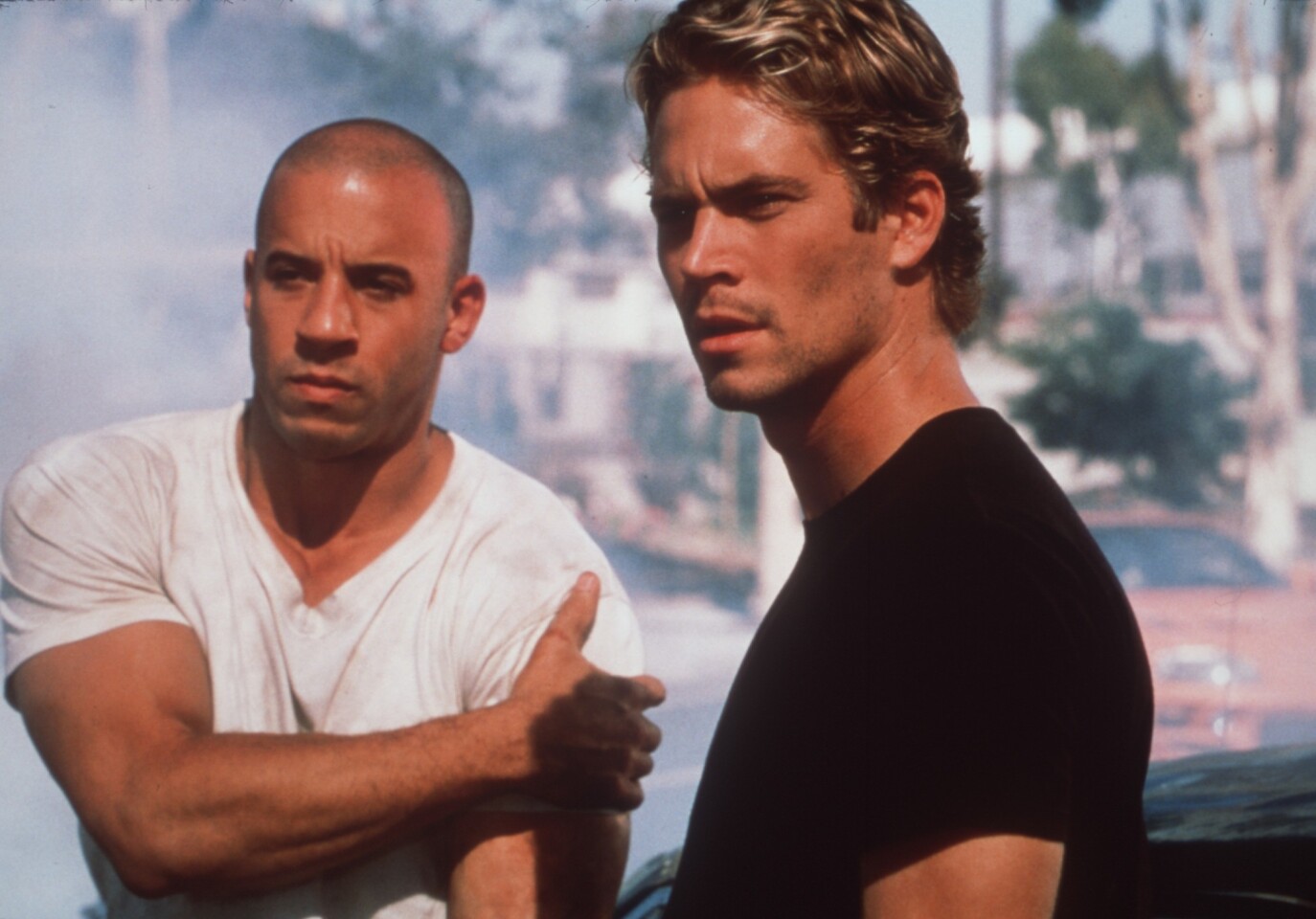 Vin Diesel and Paul Walker drive the city streets as if they own them in the movie "The Fast and the Furious."
(Bob Marshak / Universal Studios)
Mia (Jordana Brewster) finds herself attracted to Brian (Paul Walker) unaware that he's an undercover cop in the movie "The Fast and the Furious."
(Bob Marshak / Universal Studios)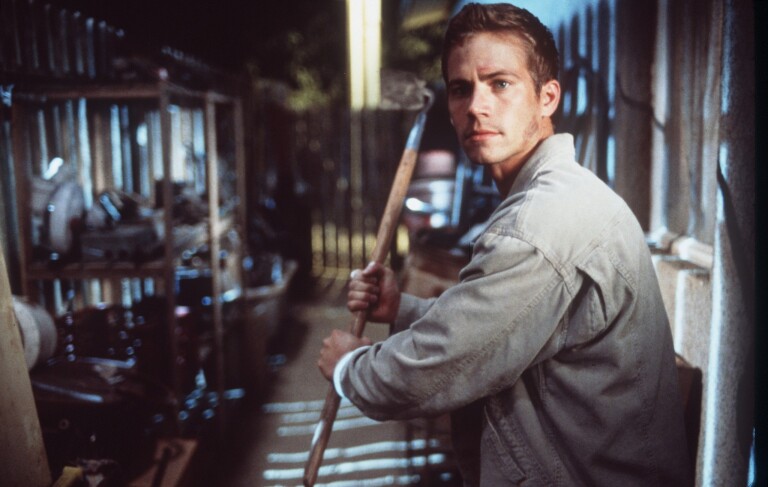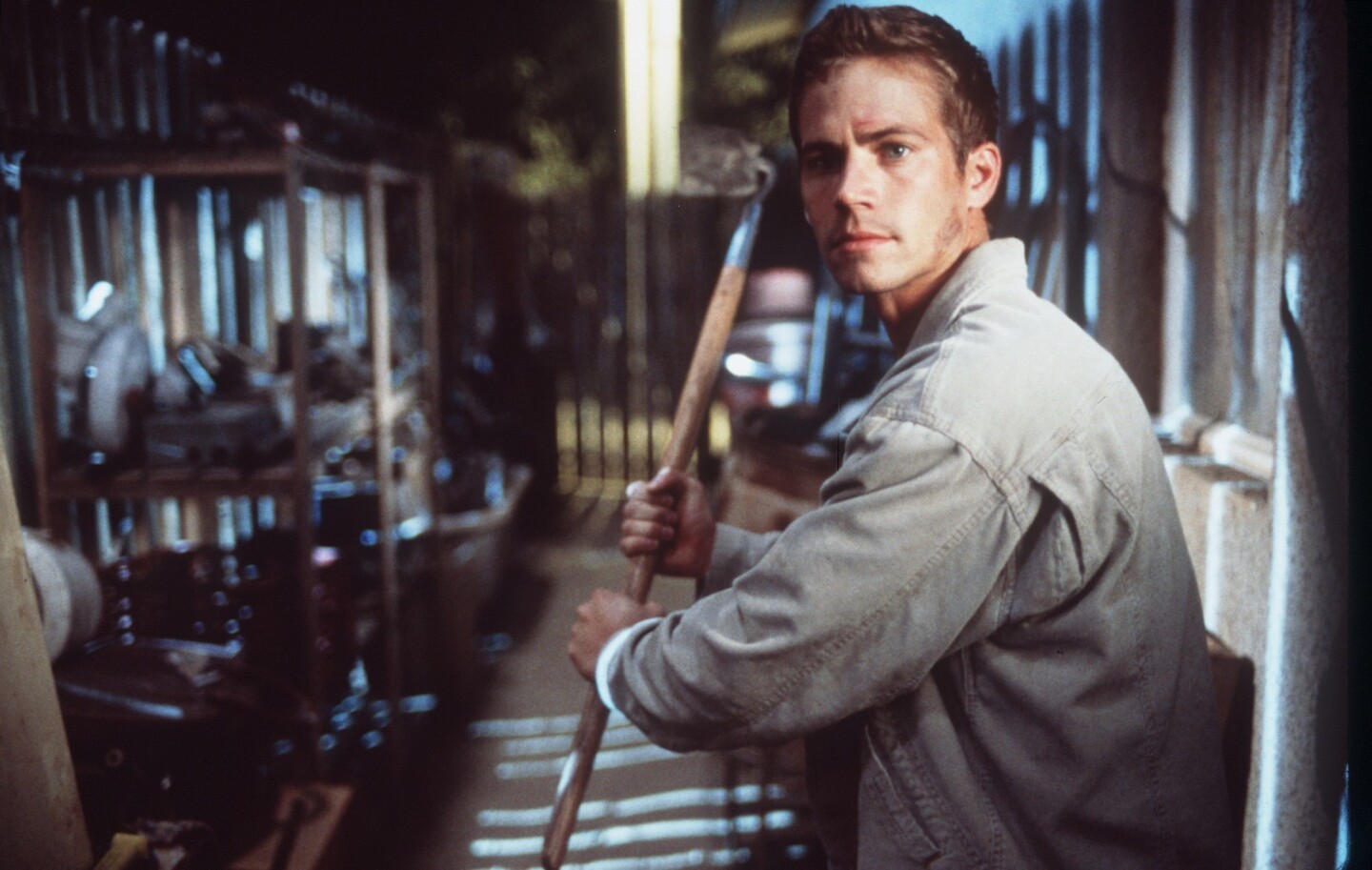 Paul Walker as Lewis in the movie "Joy Ride."
(Richard Foreman / 20th Century Fox)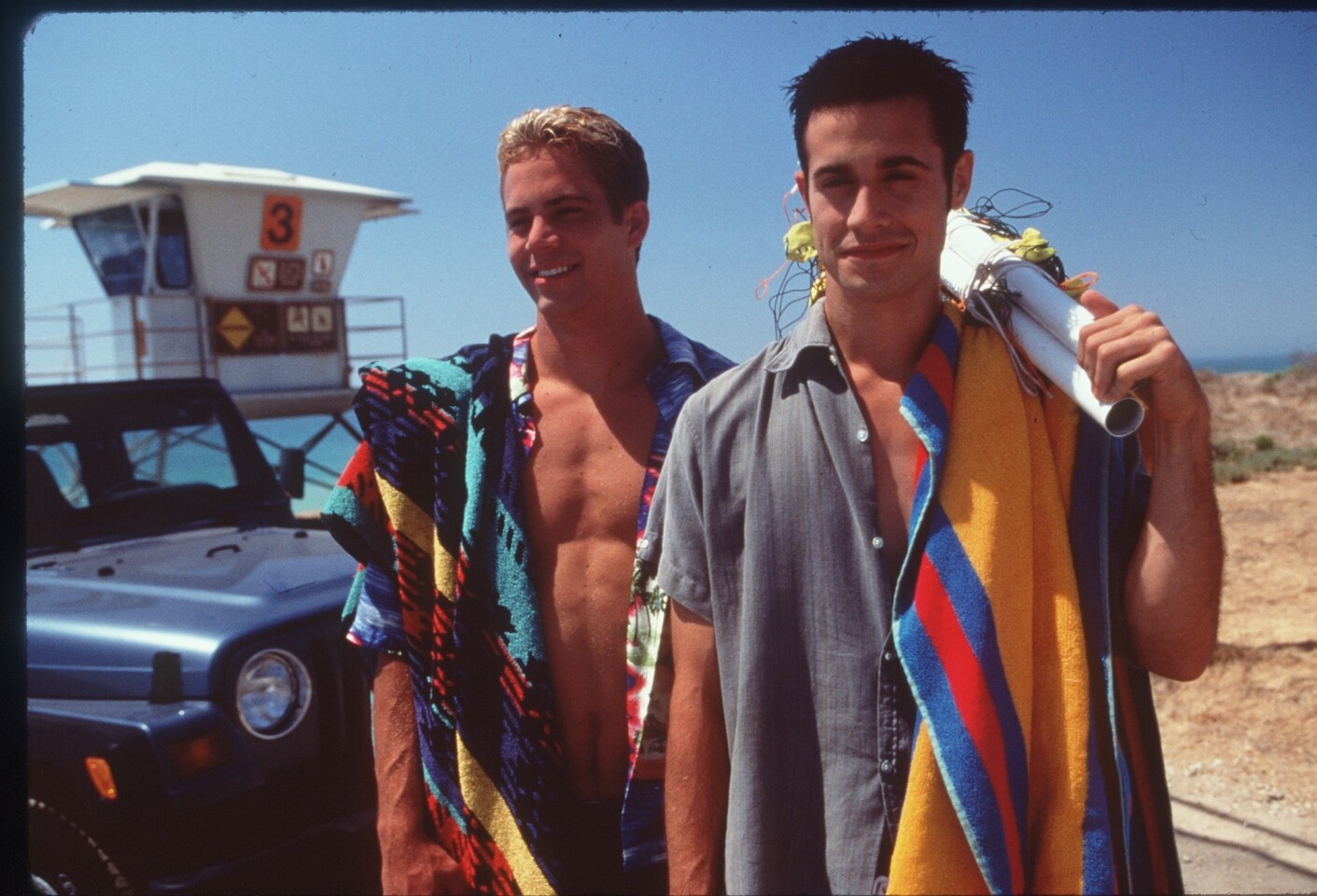 Paul Walker and Freddie Prinze Jr. in Robert Iscove's "She's All That" a 1998 Miramax release.
(Claudette Barius / Miramax Films)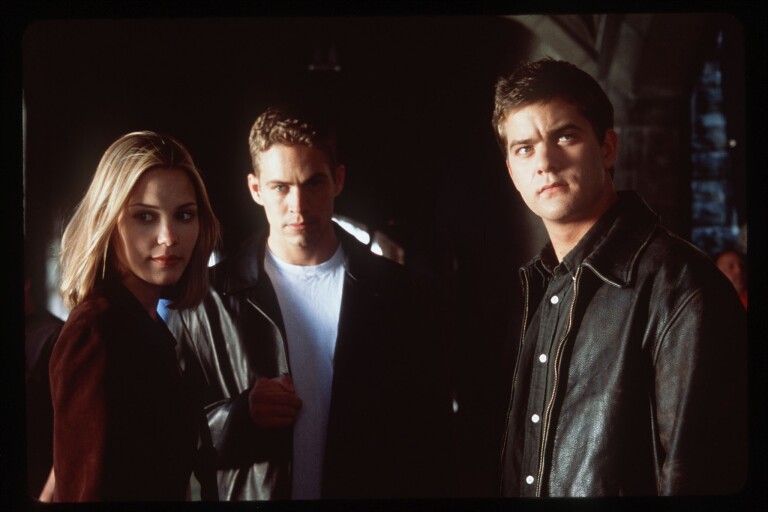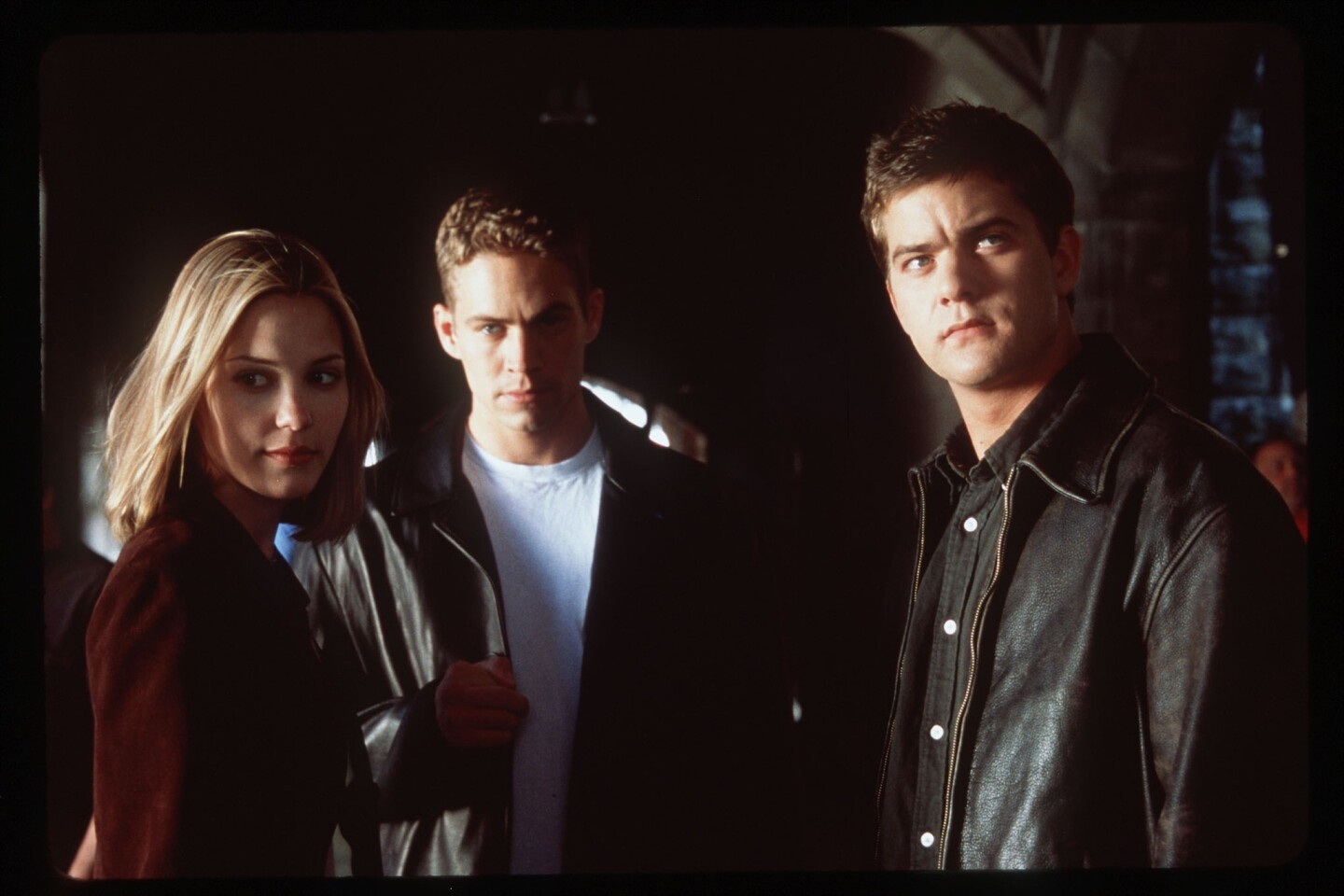 Leslie Bibb, Paul Walker and Joshua Jackson star in "The Skulls," released in 2000.
(George Kraychyk / Universal Pictures)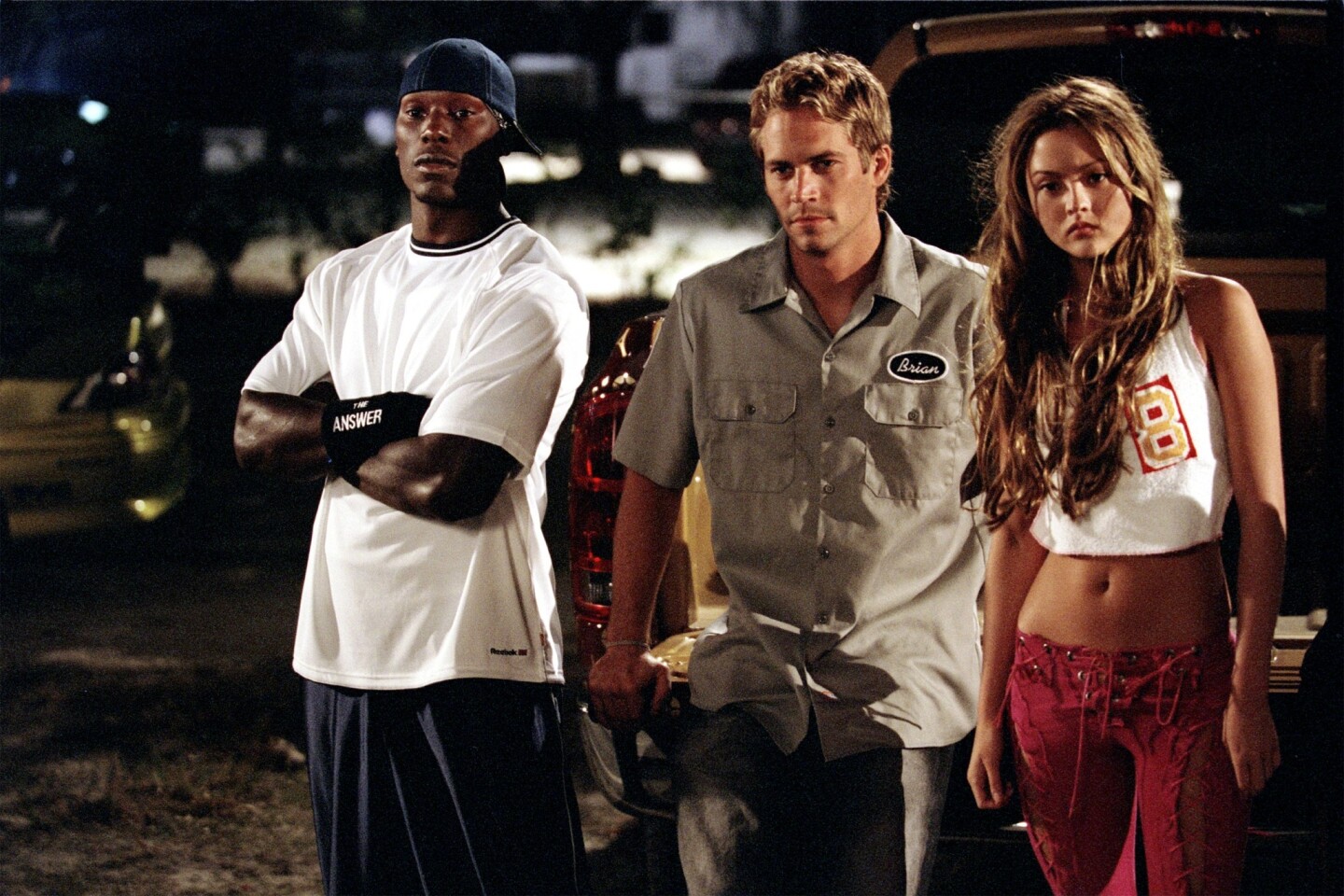 Tyrese, Paul Walker and Devon Aoki of the movie "2 Fast 2 Furious."
(Eli Reed / Universal Studios)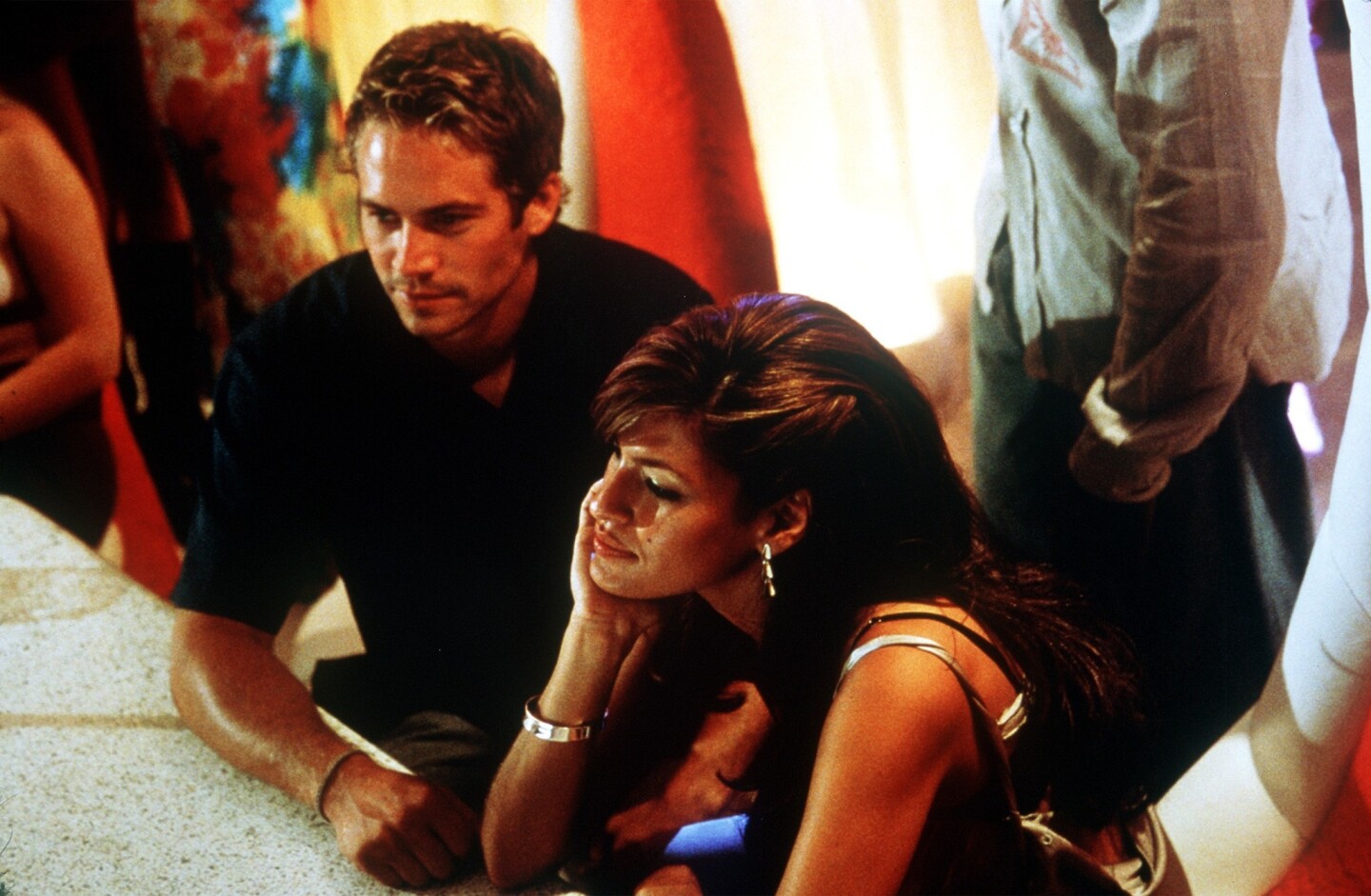 Paul Walker as Brian O'Conner and Eva Mendes as Monica Puentes on the set of the movie "2 Fast 2 Furious."
(Eli Reed / Universal Studios)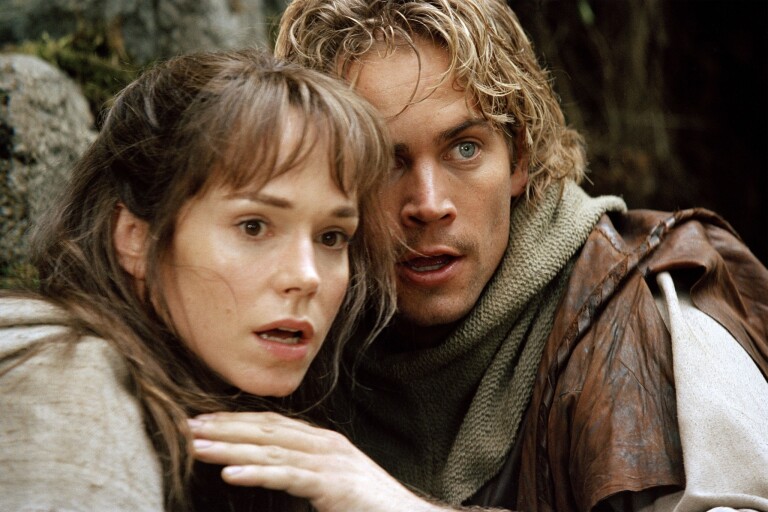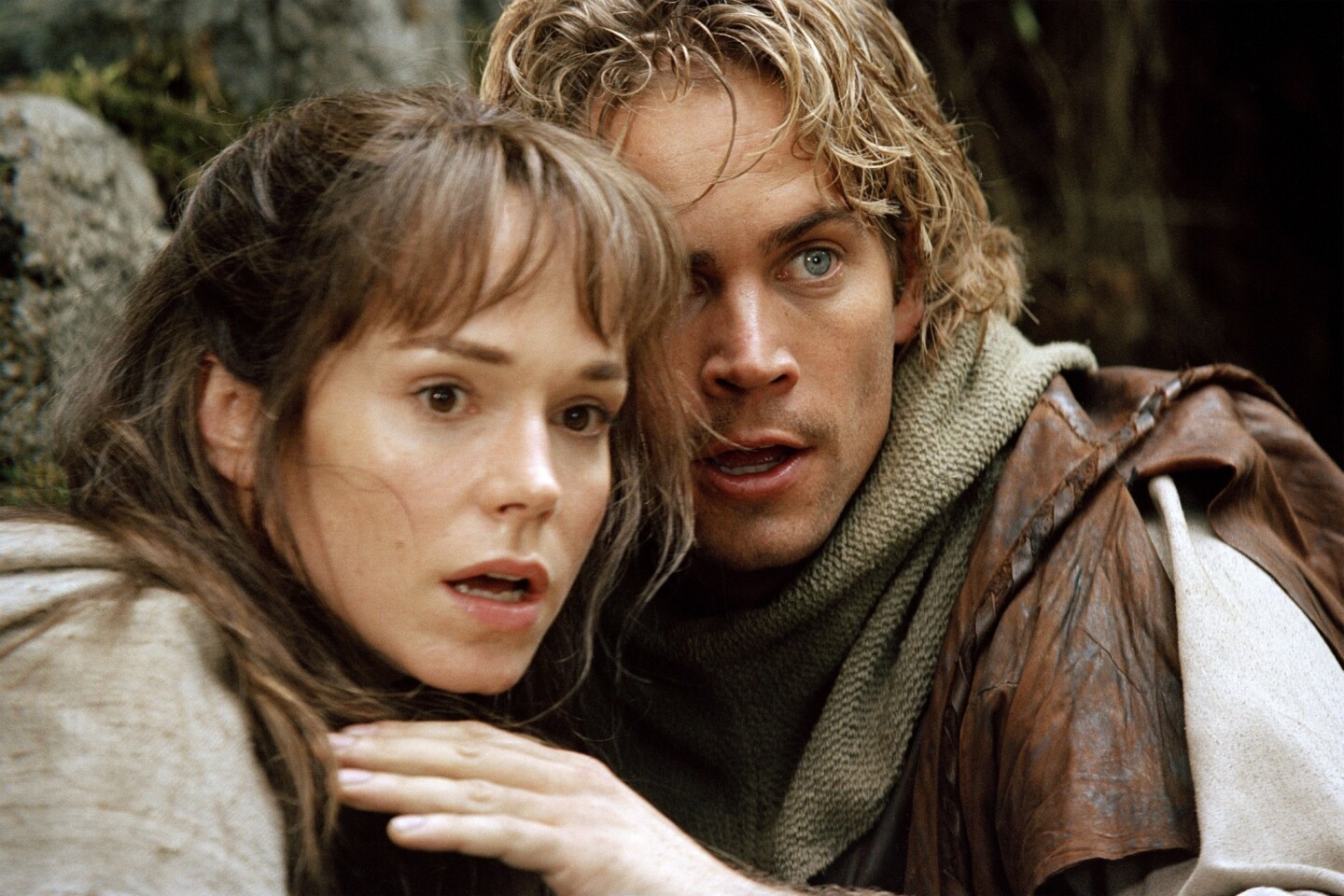 Frances O'Connor as Kate Ericson and Paul Walker as Chris Johnston in the movie "Timeline."
(Philippe Bosse / Paramount Pictures)
Penelope Cruz and Paul Walker in the movie "Noel."
(Takashi Seida / Red Rose Production)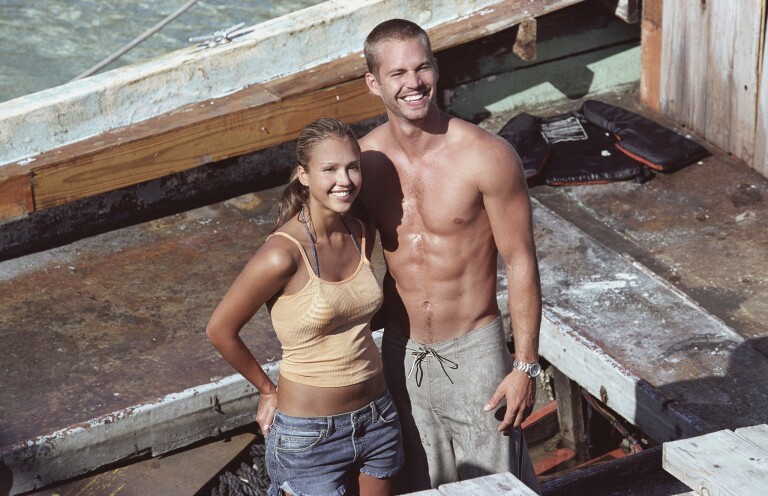 Jessica Alba and Paul Walker star as Sam and Jared in the movie "Into the Blue."
(John P. Johnson / MGM Pictures)
Paul Walker as mob member Joey Gazelle in the 2006 crime drama "Running Scared."
(Larry D. Horricks / New Line Productions)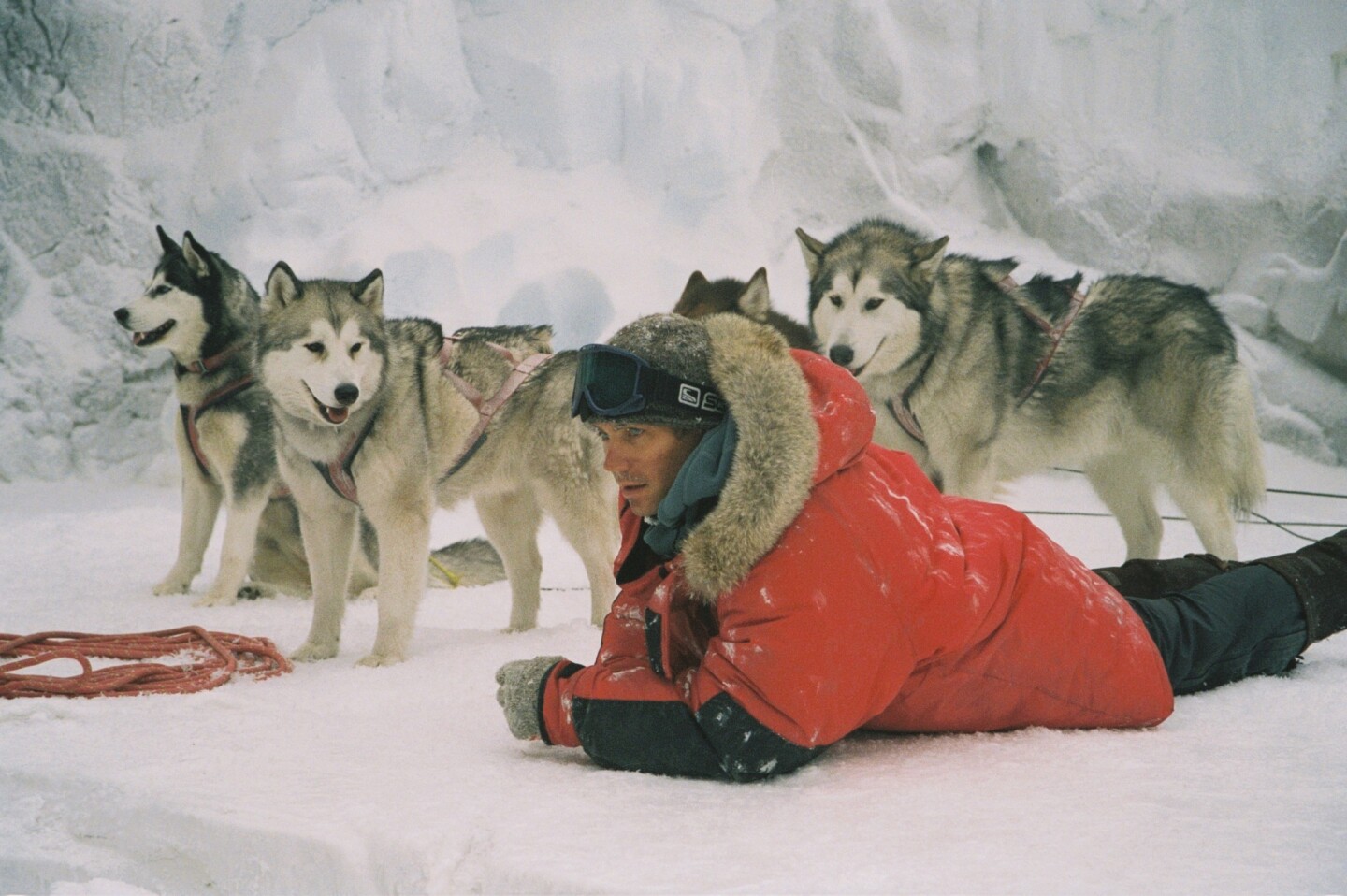 Paul Walker, (pictured), Jason Biggs and Bruce Greenwood play three members of an Antarctic scientific research team forced to leave behind, then later attempt to rescue, their loyal sled dogs after an accident in the movie "Eight Below."
(Chris Large / Winking Productions GmbH amp Co)
Walter Gust (Stark Sands, left) and Hank Hansen (Paul Walker, right) prepare for the battle of Iwo Jima in DreamWorks Pictures and Warner Bros. Pictures movie "Flags of Our Fathers".
(Merie W. Wallace / Warner Bros.)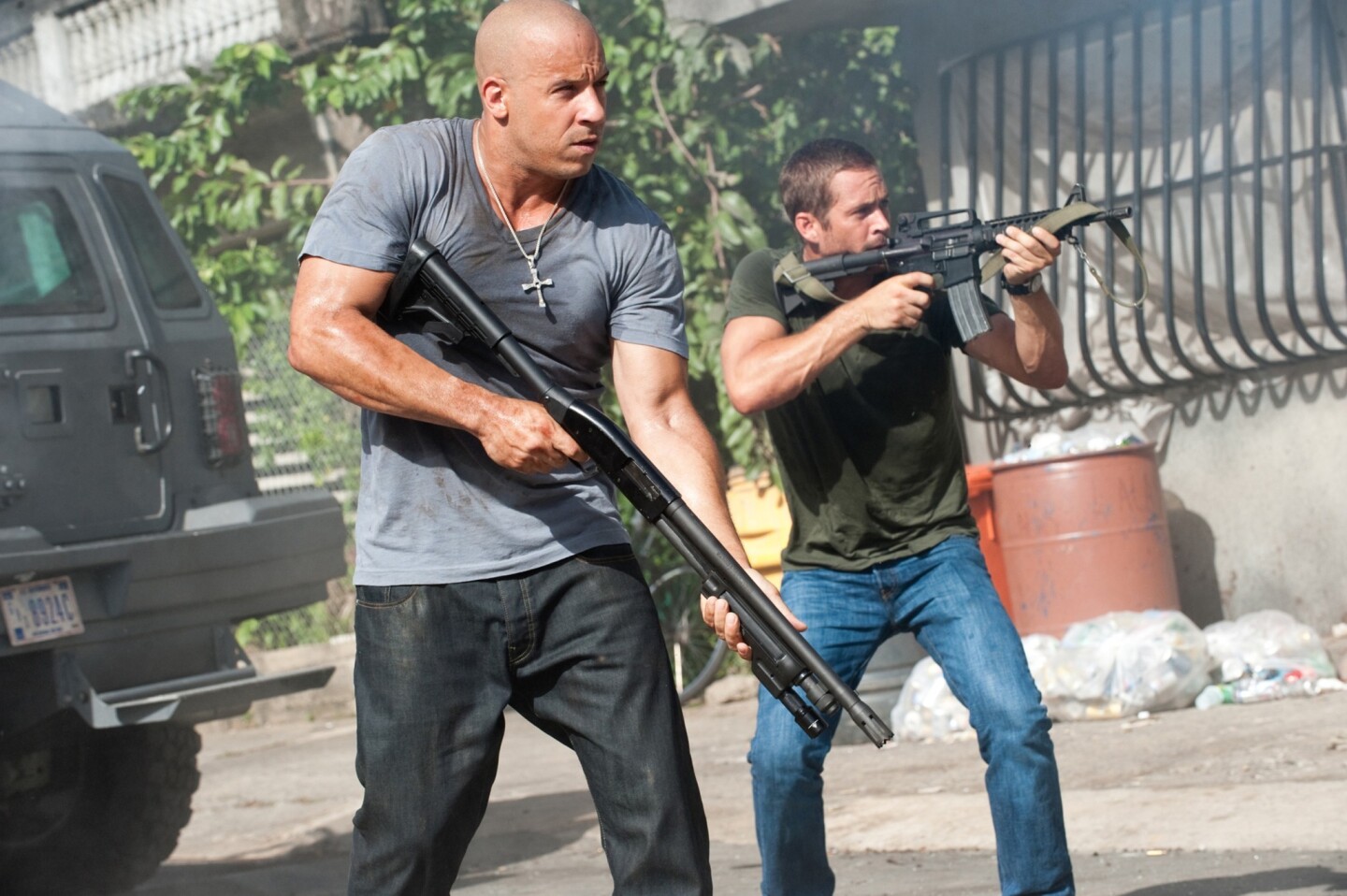 Vin Diesel and Paul Walker in a reunion of returning stars from every chapter of the explosive franchise built on speed in the movie "Fast Five."
(Jaimie Trueblood / Universal Pictures)
Paul Walker in "Fast & Furious 6," which hit theaters in May.
(Giles Keyte / Universal Studios)
Paul Walker, Dwayne Johnson and Vin Diesel reunite for "Fast & Furious 6."
(Giles Keyte / Universal Studios)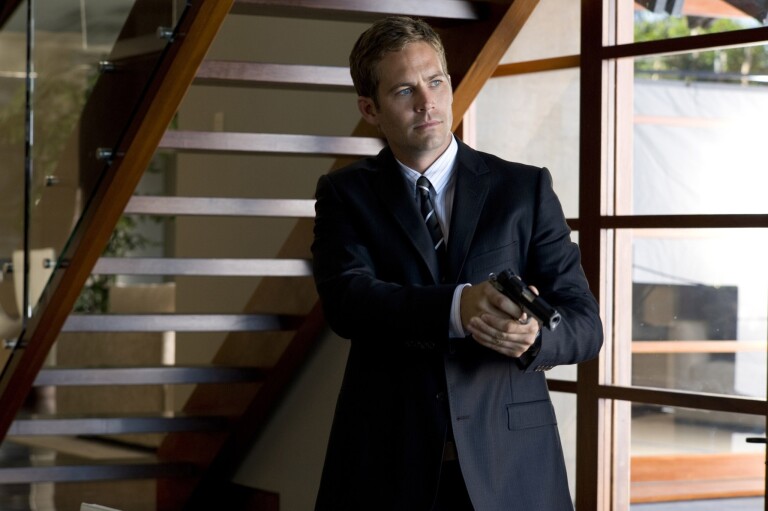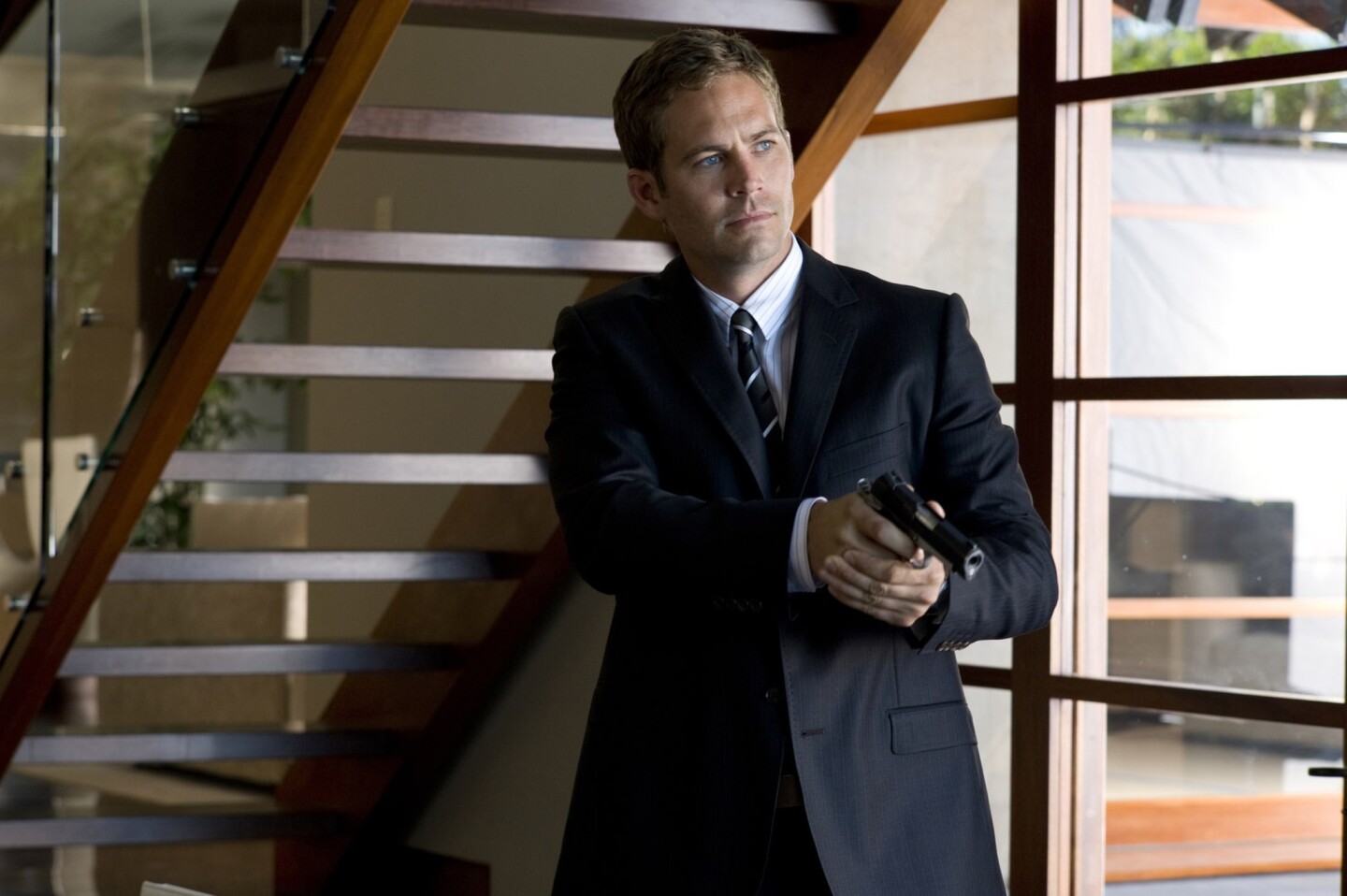 Paul Walker stars in Screen Gems' action thriller "Takers."
(Suzanne Tenner / Screen Gems)
Paul Walker starred in and executive produced the thriller "Vehicle 19."
(ILZE KITSHOFF / Ketchup Entertainment)
Universal Pictures has made it official: "Fast & Furious 7" is going on hiatus in the wake of the death of Paul Walker.
The studio released a statement Wednesday confirming that it won't be resuming production on the movie's Atlanta set for an undefined period.
"Right now, all of us at Universal are dedicated to providing support to Paul's immediate family and our extended Fast & Furious family of cast, crew and filmmakers," the studio said. "At this time we feel it is our responsibility to shut down production on Fast & Furious 7 for a period of time so we can assess all options available to move forward with the franchise.
It added, "We are committed to keeping Fast & Furious fans informed, and we will provide further information to them when we have it. Until then, we know they join us in mourning the passing of our dear friend Paul Walker."
PHOTOS: Paul Walker, 1973 - 2013
James Wan's automotive action film had been scheduled to resume shooting Monday with Walker after a holiday break, but the cameras had been dark since Walker's death Saturday, as filmmakers tried to figure out their next steps.
Several options lie ahead for Universal, lead producer Neal Moritz and director James Wan, with questions they face including the extent to which the script should be reworked as well as the degree of Walker's presence in the final film. The answers to those questions will determine the length of the delay, which in turn could affect when the film hits theaters.
A delay of a few weeks for smaller tweaks means the studio could conceivably still make its July 11 release date. But that date -- a tight turnaround even without the tragedy -- would be imperiled if the delay stretched longer than that. An extended hiatus could mean a push to the holidays or even 2015.
Meanwhile, on Wednesday, the coroner released a report on Walker's death. According to the findings, Walker died both of injuries sustained during the crash of the Porsche he was traveling in as well as of injuries sustained during an ensuing fire. The report said he was dead within seconds of the car igniting.
ALSO:
Paul Walker died of injuries, burns 'within seconds'
Paul Walker's death puts hold on 'Fast & Furious' shooting
Paul Walker's 'Fast & Furious 7': What may happen (and why it matters)
Follow me on Twitter at ZeitchikLAT
---
Inside the business of entertainment
The Wide Shot brings you news, analysis and insights on everything from streaming wars to production — and what it all means for the future.
You may occasionally receive promotional content from the Los Angeles Times.