Robin Williams: Seven of his most memorable movie roles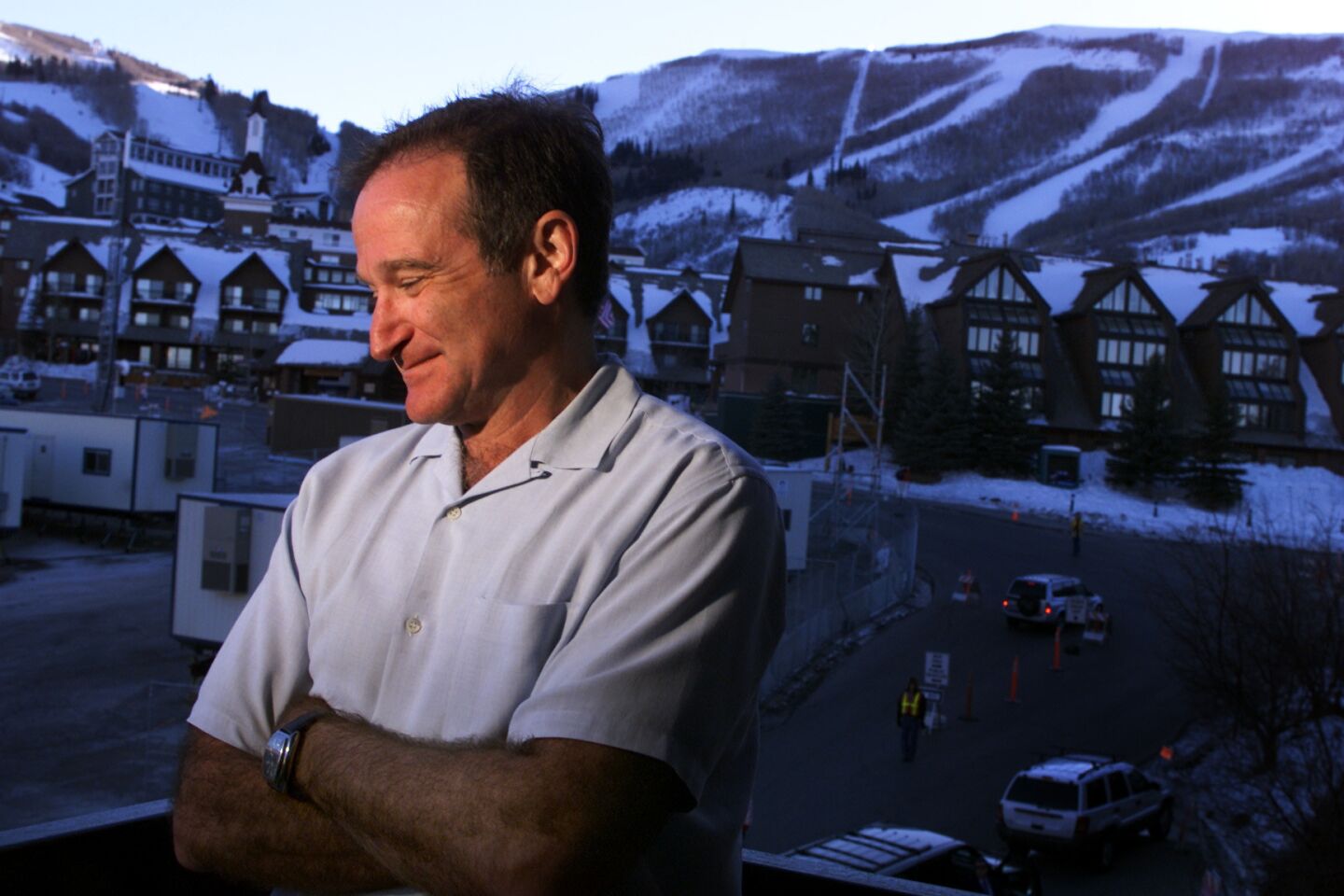 An iconic Bay Area tunnel, commonly known as the Waldo Tunnel or Rainbow Tunnel, will be named after the late actor Robin Williams.
(Robert Gauthier / Los Angeles Times)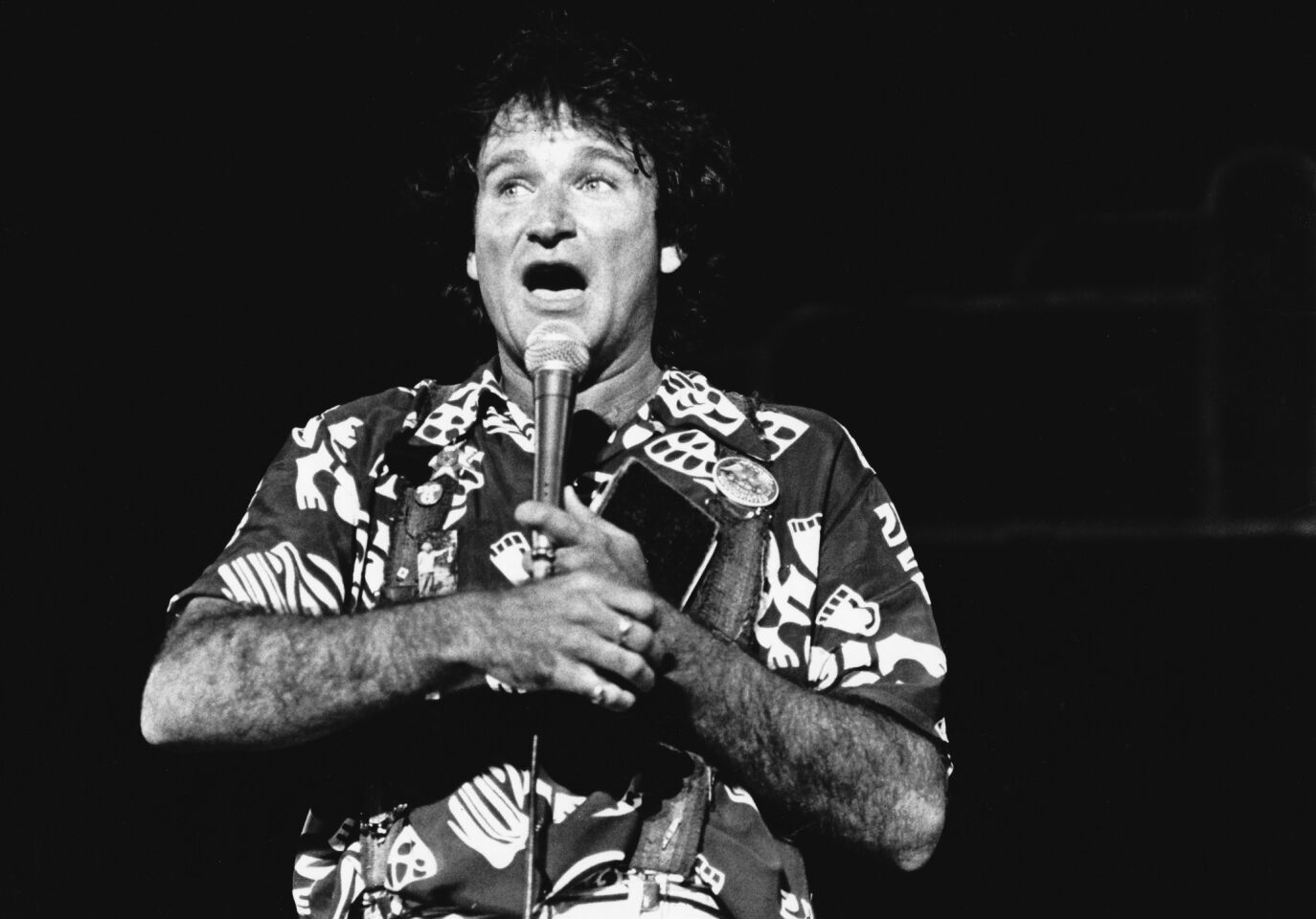 Robin Williams performs at the Universal Amphitheater on July 1, 1979
(Tony Barnard / Los Angeles Times)
Robin Williams stars as Popeye the sailor man, whose secret source of strength turns out to be spinach, with Shelley Duvall as Olive Oyl, in 1980's "Popeye."
(File / AFP/Getty Images)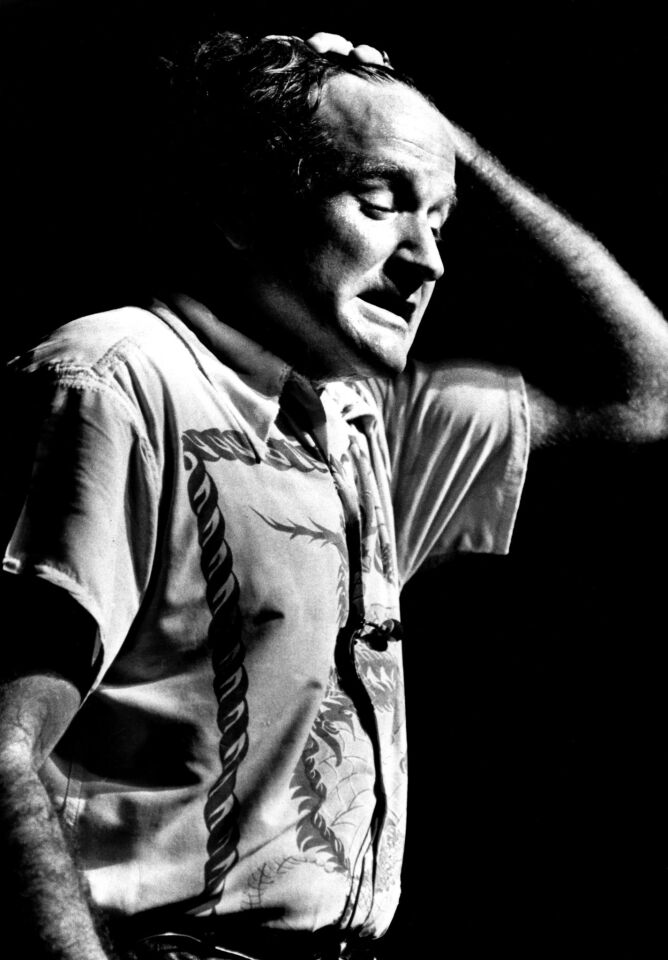 Robin Williams performs at the Universal Amphitheater on Aug. 16, 1982.
(Gary Friedman / Los Angeles Times)
In 1984's "Moscow on the Hudson," Robin Williams plays Vladimir Ivanoff, a saxophonist in the Moscow circus who defects to the U.S. Here, Williams is pictured with actor Cleavant Derricks and director Paul Mazursky.
(Michael Ochs Archives / Getty Images)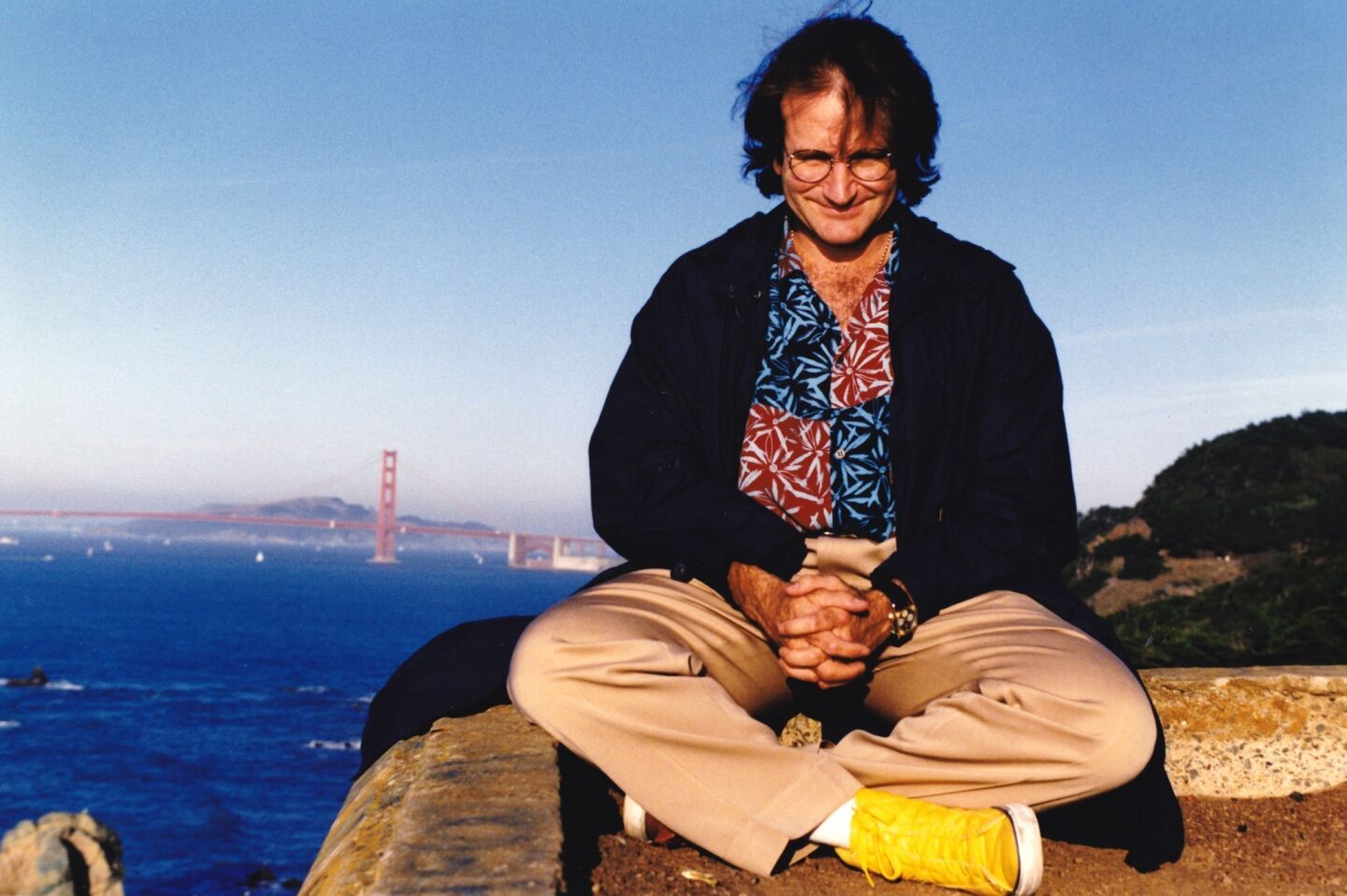 Robin Williams in San Francisco in 1991.
(Al Seib / Los Angeles Times)
Robin Williams speaks to the media backstage after his performance at the Sam Kinison tribute held at the Celebrity Theatre in Anaheim, Sept. 3, 1992.
(Christine Cotter / Los Angeles Times)
In 1993's "Mrs. Doubtfire," Robin Williams plays Daniel Hillard, an irresponsible father who creates an alter-ego in the form of a nanny in order to spend time with his children.
(Phil Bray / Los Angeles Times)
Robin Williams plays Alan Parrish, a man who was trapped in a board game for 26 years in 1995's "Jumanji." He costarred with Bonnie Hunt.
(Rob McEwan / Los Angeles Times)
Robin William plays Armand Goldman, owner of a South Beach drag club who must hide his same-sex relationship with Albert (Nathan Lane) from their son's future in-laws in the 1996 film "The Birdcage."
(Lorey Sebastian / Los Angeles Times)
Robin Williams, the Oscar-winning actor and comedian who died Monday at age 63 of an apparent suicide, was a prolific and dynamic screen presence who left his mark on a diverse assortment of films. His performances were often marked by dynamic physicality, fast-talking wordplay and chameleonic voices, but he also proved capable of many dramatic shadings as well.
Here are but seven of Williams' numerous memorable movie roles:
"Good Morning, Vietnam" (1987): Having first made his name on the TV series "Mork & Mindy," Williams transitioned to big-screen comedies in the '80s and scored a hit with this Vietnam War tale directed by Barry Levinson. Williams put his irreverent, motormouthed humor to good use as an army DJ who is sent to Saigon, where he quickly irritates his staid superiors and wins over rank and file soldiers. Williams won a Golden Globe for lead actor in a comedy/musical and earned an Academy Award nomination for best actor.
"Dead Poets Society" (1989): Shifting gears from comedy, Williams showed his dramatic chops in Peter Weir's coming-of-age tale about an unorthodox English teacher (Williams) who inspires his students at an elite prep school by teaching them poetry and encouraging them to seize the day. Numerous critics praised Williams' performance, which garnered him another Oscar nomination.
"Hook" (1991): For a generation of moviegoers, Williams will no doubt be remembered as a fixture of their favorite family movies. Steven Spielberg's fantasy adventure "Hook" was one such film, in which Williams played a grown-up version of Peter Pan who has forgotten his magical past. The big-name, big-budget production (Dustin Hoffman and Julia Roberts also starred in the $70-million movie) ran well past its shooting schedule and was marked by personality clashes, and "Hook" opened to poor reviews. Even so, it was a commercial success (to the tune of $300 million worldwide) and has developed a cult following over the years.
"Aladdin" (1992): Disney's animated musical based on the "Arabian Nights" folk tale was a critical and commercial hit, earning stellar reviews and grossing more than $217 million domestically (and more than $500 million worldwide), making it the highest-grossing movie of the year. Critics lauded Williams' freewheeling, wisecracking performance as Genie, which was both broad enough to crack up kids and clever enough to give adults something to laugh about. Williams received a special achievement award at the Golden Globes for "a most unusual and outstanding performance which did not fit into any of the categories." "Aladdin" was also notable for putting a bona fide screen star in a voice-acting role, which soon became the norm in Hollywood animated movies.
"Mrs. Doubtfire" (1993): Another classic family comedy, "Mrs. Doubtfire" found Williams donning an old-lady getup as Daniel Hillard, a struggling actor and divorced dad who impersonates a kindly British nanny to spend time with his kids. With an Oscar-winning makeup job, Williams disappeared into the title role and helped power the film to $219 million at the domestic box office, behind only "Jurassic Park" that year. "Doubtfire" remains a beloved movie today, and a sequel was in the works before Williams' death.
"Good Will Hunting" (1997): Once again reining in his outsize comedic persona, Williams appeared opposite Matt Damon in this Gus Van Sant-directed drama about an MIT janitor (Damon) who is actually a troubled self-taught genius. Williams' performance as a tough-but-tender therapist who helps the young man open up won the actor his first and only Oscar. Williams, an expert at improvisation, also ad-libbed some scenes, including the last line of the movie.
"Insomnia" (2002): After years of taking on jovial and avuncular characters, Williams played against type to chilling effect in the Christopher Nolan psychological thriller "Insomnia' (as well as in Danny DeVito's "Death to Smoochy" and Mark Romanek's "One Hour Photo," released the same year). In the snowbound suspense tale, Williams starred as a crime novelist with a dark secret who's hunted by Al Pacino's unraveling detective. In a review for The Times, Kenneth Turan said "Insomnia" represented "perhaps the most compelling of [Williams'] non-comic performances, noticeable for the way the character's unflappable calmness leads to greater and greater complexity."
Follow @ogettell for movie news
---
Get the Indie Focus newsletter, Mark Olsen's weekly guide to the world of cinema.
You may occasionally receive promotional content from the Los Angeles Times.