Reese Witherspoon: 'Wild' success shows hunger for films with strong women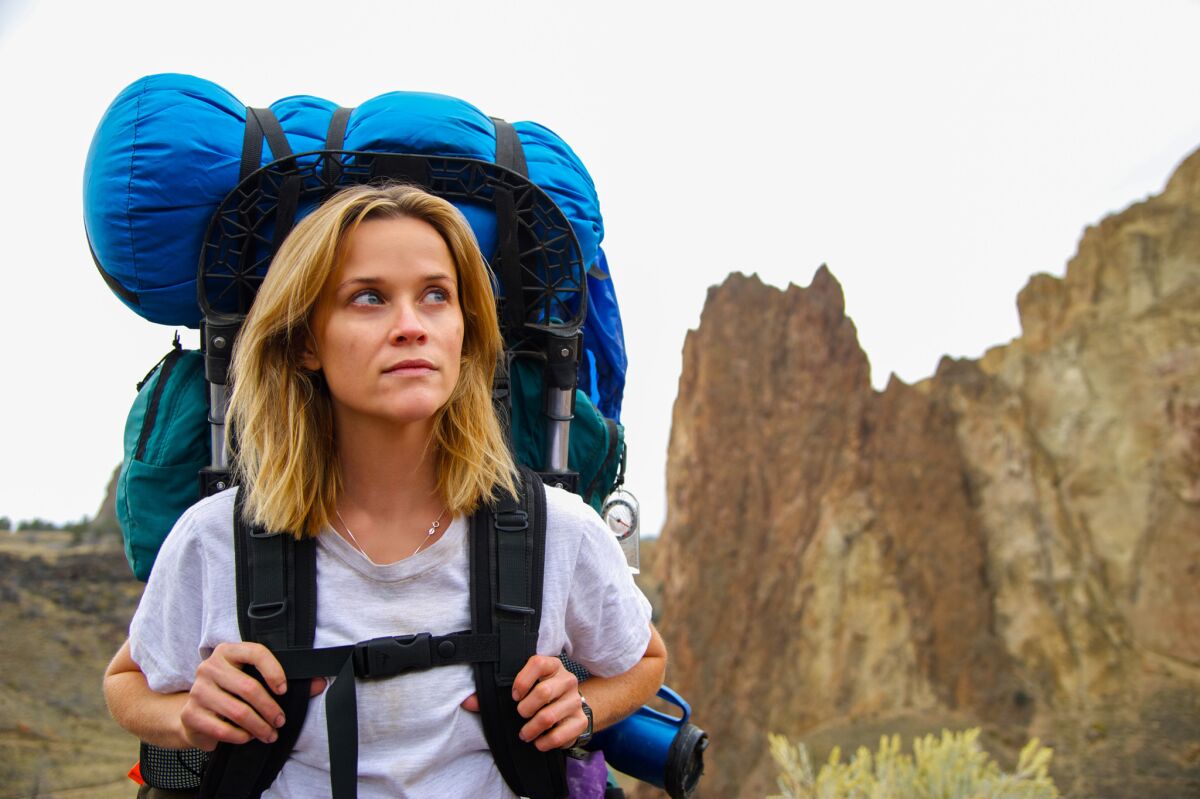 It only took Reese Witherspoon 48 hours to realize she wanted to be part of Cheryl Strayed's "Wild" adventure.
"I was floored," Witherspoon said of speed reading the bestselling memoir. "I called my agent in the middle of the night when I was done reading and said I don't know who this woman [Strayed] is but I have to talk to her."
When she got in touch with Strayed the next day, Witherspoon said she told the author: "I went on this journey with you and I think this book is going to change people's lives."
Now, the big screen version of the book has made $26.7 million on the big screen since its Dec. 5 limited release. It is expected to gross $30 million by the end of the weekend, according to box office analysts.
Right out of the gate, the film struck a chord with audiences. But its second weekend, when it was in just 116 locations, it broke into the top 10 with a per screen average of $13,300. The film will expand to a total of 1,280 theaters in its sixth weekend.
The movie has been a critical favorite as well, earning a 91% fresh rating from Rotten Tomatoes.
Witherspoon optioned "Wild," which cost about $15 million to make, with her own money and produced its adaptation by Nick Hornby.
The film, directed by Jean-Marc Vallee ("Dallas Buyers Club"), follows Strayed's 1,000-mile solo hike along the Pacific Crest Trail.
For Fox Searchlight, the film's distributor, the box office success of "Wild" has also been a thrilling journey.
"We always thought the film had the opportunity to cross over and be one that could reach a broad audience ... but we are happily surprised," said Frank Rodriguez, Fox Searchlight's head of domestic distribution.
The film has overtaken Searchlight's "Birdman," which has pulled in about $25.5 million since its October release, though it still trails the label's "Grand Budapest Hotel," which has taken in $59.1 million since its March release.
"Wild" has played especially well in parts of Colorado, Oregon and Washington.
"We drew in this other group we hadn't necessarily counted on: People in medium-sized markets," Rodriguez said. "These days it's difficult to get any film to even $15 million."
It's likely to gain even more momentum with the upcoming awards season. Witherspoon nabbed a Golden Globe nomination for best actress in a motion picture drama and a Screen Actors Guild Award nomination for performance by a female actor in a leading role. The film was also nominated by the Writers Guild of America for best adapted screenplay.
Since the film's release, Witherspoon said many people have approached her on the street telling her their own personal stories about how the film resonated with them.
"Sometimes you hear in the business that these types of movies aren't on the top of people's priority lists to make," she said. "[But] the success shows that there's an audience that's hungry for these types of films that have strong female characters in them."
For more news on the entertainment industry, follow me @saba_h on Twitter.
Get our L.A. Goes Out newsletter, with the week's best events, to help you explore and experience our city.
You may occasionally receive promotional content from the Los Angeles Times.