California Sounds: New Los Angeles music from Julia Holter, Empress Of and Health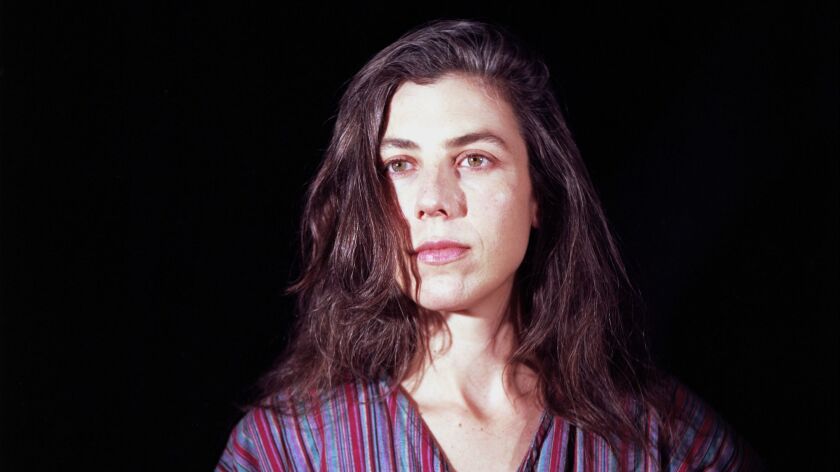 Julia Holter, "I Shall Love 2" (Domino). The breathtaking first song from Holter's forthcoming album, "Aviary" (Oct. 26), opens with vague recitation. "That is all, that is all. There is nothing else," she says, minus accompaniment. A trebled rhythm commences. The hum of an organ guides from below. "I am in love/What can I do," she wonders as a melody arrives, one that carries across the song at regular intervals like a neighborhood mockingbird.
Holter has been advancing toward this moment for a decade. The structure of "I Shall Love 2" runs parallel to her artistic evolution in that it opens modestly, gains graceful, well-paced momentum and then, through precisely composed measures and changes, erupts like a Roman candle.
"What do you squander? What do you hold," she wonders midway through as the song crosses a kind of threshold. The drummer punches a series of snare rolls, an acoustic bass adds bursts of jazz-suggestive runs, and Holter urgently sings, "In all the humans there is something true" before asking a question: "But do the angels say, do the angels say ... I shall love?" She repeats those final three words for the next few minutes, a choir of voices rising as grand orchestration creates volume and din: "I shall love, I shall love, I shall love."
Health and Soccer Mommy, "Mass Grave" (Loma Vista). When Health was raising its early din at downtown L.A. punk club the Smell in the late-'00s, it was already obvious the band was headed in a singular direction, mixing punk, shoegaze, noise and dance music to create an immediately identifiable sound. Now a trio after the departure last year of Jupiter Keyes, Health has evolved with admirable unpredictability, crafting the score to the hit video game "Max Payne 3," touring with Nine Inch Nails and experimenting with pop music structures.
For its new song "Mass Grave," the group teamed with singer-songwriter Sophie Allison, who performs as Soccer Mommy. A stand-alone work that's apparently not part of a forthcoming album, the song describes a decaying relationship, doing so with harsh synth chords, cavernous echo and electronically affected vocals. The track warbles like an old witch-house remix, woozily claustrophobic and with a nervous high-hat cymbal racing like a murder suspect's pulse.
Empress Of, "Love for Me" (Terrible Records). The second new song from the artist born Lorely Rodriguez's forthcoming album "Us" finds her collaborating with L.A. production team DJDS for a midtempo, reggaeton-inspired dance track. Both a singer and a producer, Empress Of has been featured on work by artists including R&B experimenter Blood Orange, New York indie band Dirty Projectors and electronic production team Darkstar. She also collaborated with Health and Boyz Noize for Health's "Disco 3" remix project.
"Love for Me" finds the singer-producer wondering on a distinction to a would-be lover: "You say that you love me — I wanna know if you've got love for me." That preposition — "for" — expands her definition of love. It's cool that you love me, she seems to say, but do you think I'm awesome? Do we vibe?
She's not sure. "Every time I think of you it's a summer haze," she sings, acknowledging that the first-crush thrill has passed and that she's "tripping over the shadows of the mess we made." You can almost hear the sound of her lover's heart sinking. She's changing. He's not. The song concludes with an abrupt, slammed-door finality. Later, dude.
For tips, records, snapshots and stories on Los Angeles music culture, follow Randall Roberts on Twitter and Instagram: @liledit. Email: randall.roberts@latimes.com.
---
From the Emmys to the Oscars.
Get our revamped Envelope newsletter, sent twice a week, for exclusive awards season coverage, behind-the-scenes insights and columnist Glenn Whipp's commentary.
You may occasionally receive promotional content from the Los Angeles Times.