Bedouine, Kehlani, the Regrettes, Yaeji and other 2017 recordings to revisit
Before we officially call 2017 a wrap, The Times' music staff is taking one last look back on 2017. Here, we offer a look at some albums you may have missed — or some you should revisit — before we start wondering what pop pleasures await us in 2018.
Bedouine, "Bedouine" (Space Bomb). In a year when breaking news alerts cut into otherwise uneventful days with disturbing frequency, comfort often felt in short supply. Within such drama, the Syrian-born, Los Angeles-based musician known to her parents as Azniv Korkejian delivered warmth that recalled the pastoral sounds of Joni Mitchell, Vashti Bunyan and Nick Drake. (RR)
Jade Jackson, "Gilded" (Anti) Looking for guidance from her producer, Mike Ness of Social Distortion, this young singer and songwriter from California's Central Coast received some straightforward instructions: Study Lucinda Williams' great 1998 roots-rock album "Car Wheels on a Gravel Road." The result demonstrated the clear influence of Williams' detailed voice — as well as the flair for observation that was there to sharpen in the first place. (MW)
Rose Cousins, "Natural Conclusion" (Old Farm Pony). A powerful exploration of what it means to be human: loneliness, freedom, yearning for connection, the expectations we hold for ourselves, and the hopes we maintain for others. A beautiful collection. (RL)
Neil Finn, "Out of Silence" (EMI). The Crowded House singer and songwriter rehearsed and recorded this solo outing during sessions he live streamed, allowing the most ardent of his fans to witness the album's creation in real time. The result is another infectiously melodic, emotionally vibrant work. (RL)
Rhiannon Giddens, "Freedom Highway" (Nonesuch). Giddens could wring emotional drama singing the ingredients from a box of Cheerios; fortunately, her ear for great songs matches her seemingly limitless skill as a vocalist, proved again with a powerful collection of songs by turn political, social and deeply personal. (RL)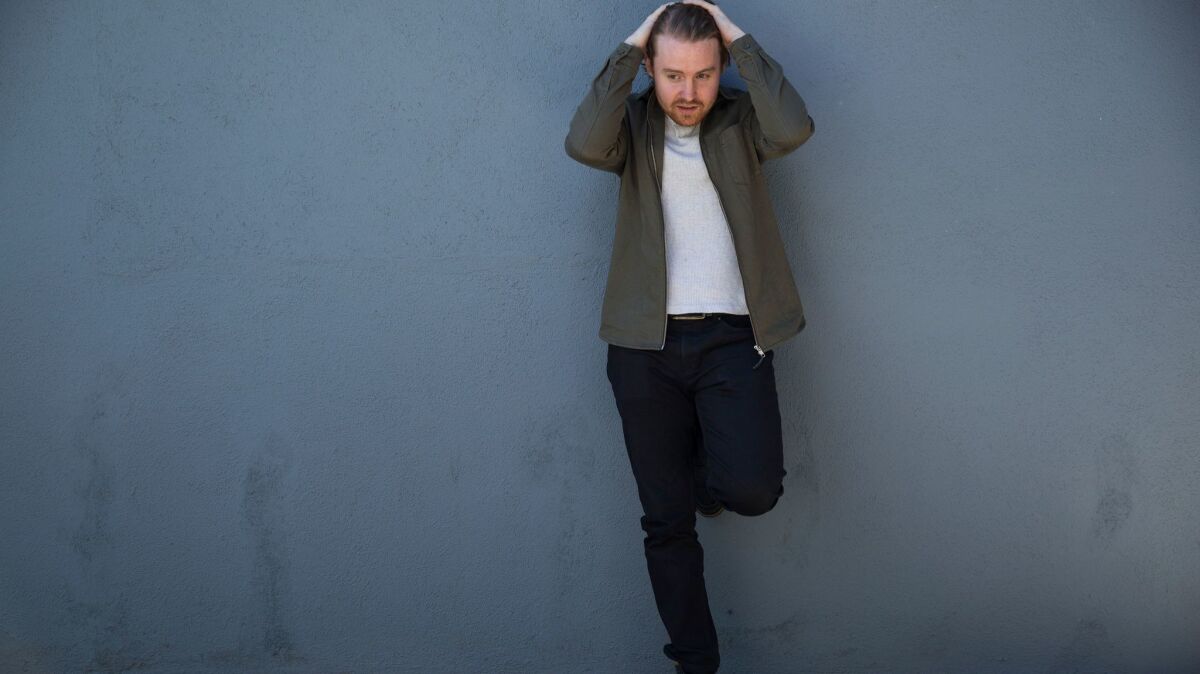 Ethan Gruska, "Slowmotionary" (Sire). Stevie Wonder-style vocal melodies atop florid piano lines inspired by Debussy — that's how Gruska characterized the songs on his debut solo album, which followed the dissolution of his and his sister's smart L.A.-based pop duo, the Belle Brigade. But Gruska's description leaves out the importance of his vivid lyrics about family, young love and growing up in the Valley. (MW)
Jlin, "Black Origami" (Planet Mu). If the Gary, Ind., artist who records experimental beat music as Jlin were an architect, her chromatic structures would defy gravity, and jut out in jagged angles that cut through the skyline. Working in the Chicago post-house music subgenre known as juke music, the artist born Jerrilyn Patton makes wildly progressive sounds and rhythms across the album. (RR)
Kehlani, "SweetSexySavage" (TSNMI/Atlantic). A bright collection of assured pop-R&B born out of heartbreak and darkness, Kehlani's anthems of optimism, resilience and self-love provided a potent balm to a year fraught with uncertainty. (GDK)
Aimee Mann, "Mental Illness" (Super Ego). Unless you're Nick Drake or Nico, general malaise seldom makes for an engaging listen, but Mann, who is one of her generation's finest songwriters, roams within these darkened corridors with expertly crafted, miraculously arranged vignettes on solitude and melancholy. (RR)
Mount Eerie, "A Crow Looked at Me" (P.W. Elverum & Sun). This is one of those albums that stares so deep into the abyss that it's almost hard to listen to more than once. Phil Elverum wrote it in the wake of his wife's death, and the beautiful fragments of melody and arrangements charge the smallest lyrical detail with shattering grief. Listening to it is like trying to see a black hole — you only know it through an all-consuming absence. (AB)
Randy Newman "Dark Matter" (Nonesuch). A master songwriter, singer, arranger, orchestrator and social commentator, Newman shows just how magnificent pop music can be in the right hands. (RL)
Kelly Lee Owens, self-titled (Smalltown Supersound) and Bicep, self-titled (Ninja Tune). In today's playlist-driven, content-smothered environment, it's almost an indulgent treat to sit down with a long, well-sequenced and fully-imagined LP. These two U.K.-based electronic acts have long been well-regarded in underground house and techno, but released vast and definitive LPs this year. Bicep's sinewy house found new energy and vulnerability on theirs; Owens channeled the ambient yet disco-infatuated ghost of Arthur Russell (she named a single after him) on hers. (AB)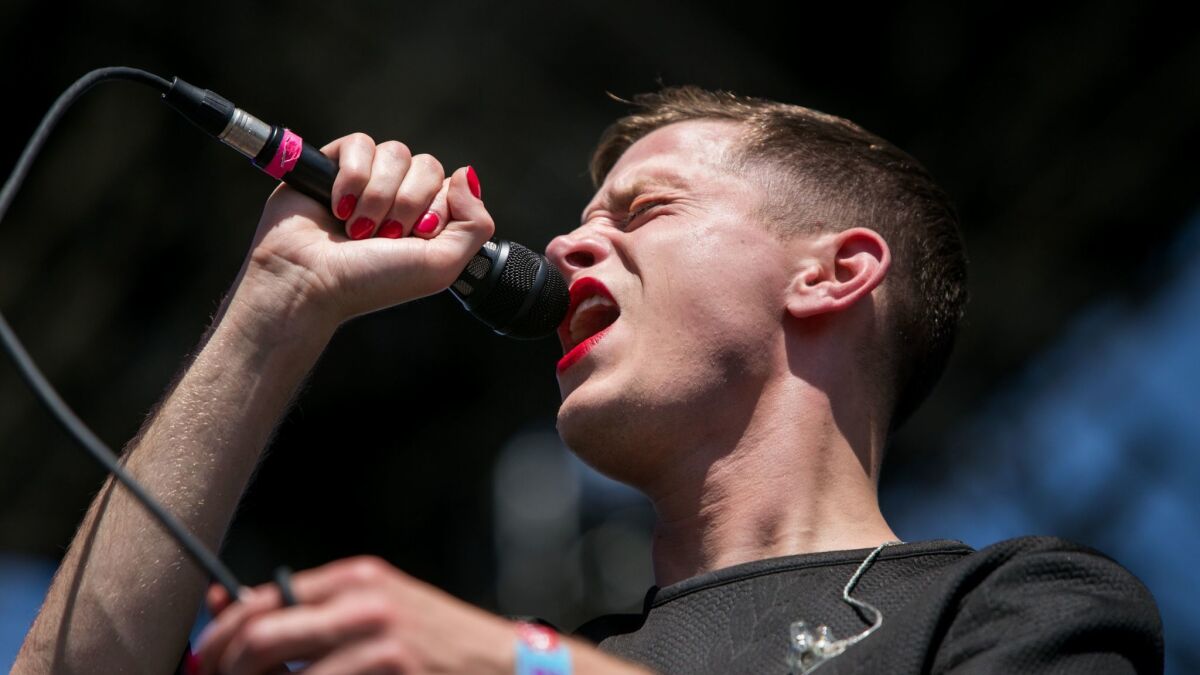 Perfume Genius, "No Shape" (Matador). The artist born Mike Hadreas made a way, way better emo-goth-pop record than Lorde this year, but he's got at least a decade on her so that makes sense. Across "No Shape," Hadreas bellows and roars as if expelling memories and emotions that burn on their way out. As he does so, acoustic, electric and synthetic tones and rhythms build musical platforms both intricately designed and expertly engineered. (RR)
The Priests, "Nothing Feels Natural" (Sister Polygon). Priests are out to confront, and the band writes lyrics as if they're slogans for a protest march. But this rebel rock statement isn't all seriousness, as there are dips into surf-rock playfulness and under the act's feral, punk rock intensity are bass-driven grooves designed to get listeners to move. But do yourself a favor and listen to the brazen "Pink White House," where vocalist Katie Alice Greer pulls you in and then reverses course, all while wondering what happened to the American dream. (TM)
The Regrettes, "Feel Your Feelings Fool!" (Warner Bros.) Effervescent and angrily optimistic, this spunky local rock quartet impresses with a debut album that not only captures the mixed-up and muddled feelings of late adolescence but also serves as a call to arms for everyone to drop the pretense and embrace our insecurities. What's more, leader Lydia Night has important things to say, as her songs address casual everyday sexism, fears of commitment and our culture's unrealistic view of femininity. (TM)
Sza, "Ctrl" (RCA). Ruminating on self-esteem, toxic relationships, twentysomething angst and sexual freedom over dreamy productions that weave R&B, hip-hop, electronic and indie rock textures made "Ctrl" one of the year's most engaging, and relatable, listens. (GDK)
Sampha, "Process" (Young Turks). Sweet reflections on love, anxiety, loss and loneliness unpacked over frantic electronic soul grooves and aching balladry result in a searing listen. (GDK)
Sleaford Mods, "English Tapas" (Rough Trade). Indignation was easy to find but hard to fully express in 2017, but no record, save maybe Protomartyr's "Relatives in Descent," said it better than this rant-and-rhythm record from Nottingham, England. Across 12 tracks, lead barker Jason Williamson, who has a murderous stare and onstage presence, poured forth dense rhymes about working-class outrage, societal suffocation and our media-saturated reality. (RR)
Sparks "Hippopotamus" (BMG/The End Records). Long-running L.A. art-rock siblings Ron and Russell Mael have crafted another bevy of brilliant observations on the minutiae of human ambition and frailty that say a lot about the big picture of life. (RL)
St. Vincent, "Masseduction" (Loma Vista) As skeptical of powerful institutions as she's ever been, Annie Clark had plenty to say about the mass-culture business — not to mention the beauty and pharmaceutical industries — on her latest album as St. Vincent. The twist? Working with producer Jack Antonoff (who also oversaw 2017 records by Lorde and Taylor Swift), she showed she could do the kind of hooks and textures that seduce the masses on Top 40 radio. (MW)
TiRon & Ayomari, "WET: The Wonderful Ego Trip" (The Cafeteria Line). A thoughtful examination of the human ego, the duo's latest collection of unconventional hip-hop puts a mirror up to the shortcomings that make us all tick. (GDK)
Yaeji, "EP" and "EP2" (Godmode). In a year of insurrectionist underground music, few acts crossed over harder than New York's Yaeji. Kathy Lee's electronic production project sits in a weird limbo between thick-bassed techno, cryptic hip-hop and liminal cultural exchanges between the Korea of her youth, Europe of her influences and the U.S. where everything gets tangled. Her two 2017 EPs don't neatly fit anywhere, which is probably why this young woman rapping in Korean while DJ'ing tripped-out breakbeats and left-field house now plays to thousands. (AB)
Contributors: August Brown (AB), Gerrick D. Kennedy (GDK), Randy Lewis (RL), Todd Martens (TM), Randall Roberts (RR), Mikael Wood (MW)
---
Get our L.A. Goes Out newsletter, with the week's best events, to help you explore and experience our city.
You may occasionally receive promotional content from the Los Angeles Times.