Cardi, Nicki ... Connie? On eve of BET Awards, network exec Orlando makes her mark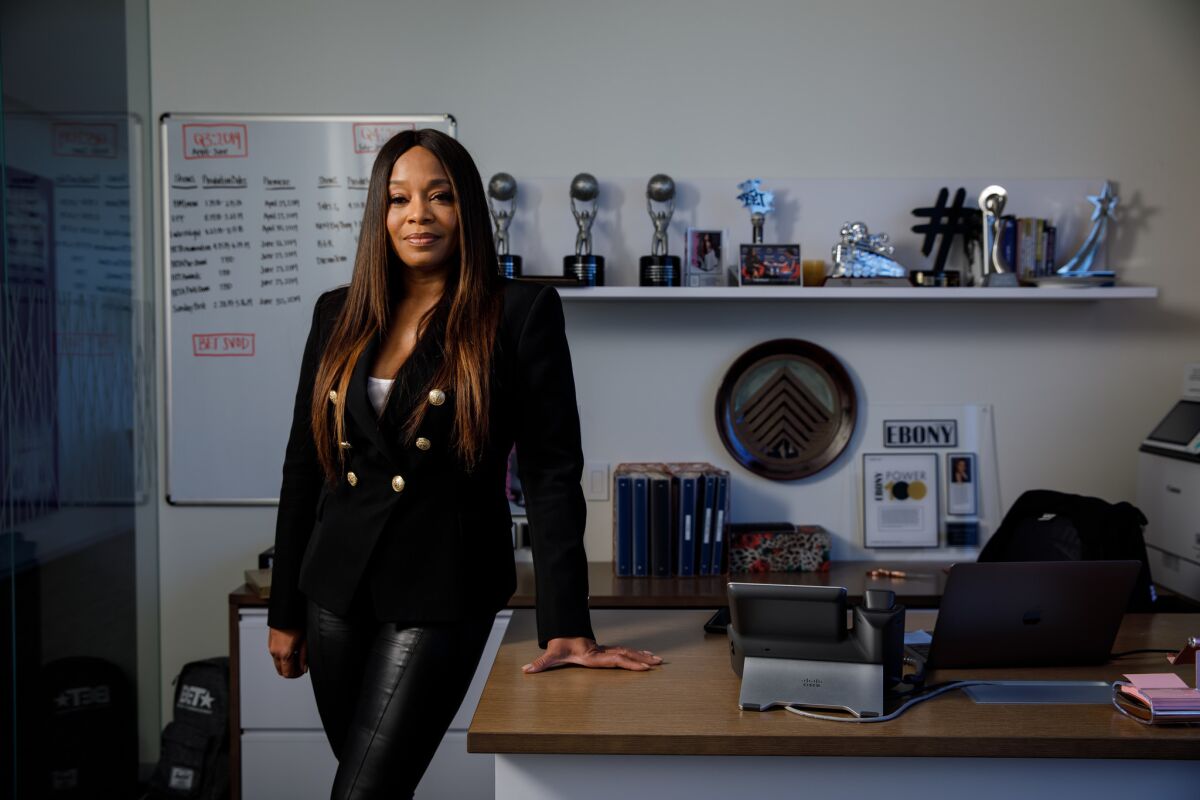 Inside a boardroom at BET's office at Viacom's Hollywood campus, Connie Orlando has arrived to update network executives on the progress of Sunday's BET Awards and the BET Experience – both of which were being mounted at their respective downtown venues.
She's spent the day approving the elaborate set pieces being constructed for the ceremony – a Western saloon and a waterfall were among the renderings she passed around the room dotted with marketing and communications execs – and finalizing surprise appearances. There was even a call to figure out the logistics of getting horses into the Microsoft Theater, from where the ceremony will be telecast.
"The show is coming together excellently, and I don't usually say that five days out," Orlando said with a laugh.
When Orlando was appointed executive vice president and head of original programming at BET in 2017, her vision was for the network to become "a vehicle" for storytelling around the black experience.
Yet Orlando wasn't just tasked with keeping a network fresh in this disorienting era of peak TV and cord cutting. She's also responsible for marching BET toward its future after a company restructuring resulted in the exit of programming president Stephen Hill and Debra Lee, the network's powerful chairman and chief executive – two forces credited with some of BET's biggest successes during their decades-long tenure.
This week, Orlando, 48, is at the helm of the network's flagship events: the annual awards show and the BET Experience, the multitiered festival launched back in 2013 as a tie-in to a telecast — tentpole events built under the previous guard.
"The vision and mission of [both] is still the same as when Steven and Debra were there — which is to make the biggest and best experience that not only entertains but allows our audience to walk away feeling empowered and that it was made especially for them," Orlando said.
As a network, BET continues to be a preeminent destination for black television viewers. For 17 years straight, the network has ranked No. 1 in the core demo of black adults 18-49 and has seen year-to-year growth in ratings and social engagement, according to Nielsen.
Original programming is on an upswing, with a 21 percent increase in new series over the past year. Lena Waithe and Marc Lamont Hill have mounted edgy shows. The network has dipped into the revival business with reimaginings of "Boomerang" (courtesy of Waithe and Halle Berry) and "First Wives Club" amongst buzzy titles. And plans are underway to launch BET+, a premium streaming service, in the fall.
Since its inception in 2001, the BET Awards has routinely been one of the network's highest-rated programs. Last year's broadcast drew 4.3 million viewers across eight Viacom networks — impressive considering award shows have become less of a draw for viewers in the streaming era. For the last four years it has been the top-rated cable award show, while sister station MTV has seen its annual Video Music Awards slip in viewers.
"BET has a strong identity. We're seeing this polarization right now with the Trump administration, and there's a strong pivot toward diversity to offset what's happening. That's really positive for BET," said Laura Martin, media analyst at Needham & Co. "Whether BET engages their audience through music or other forms of programming doesn't matter. BET is a brand that remains untarnished."
Orlando, however, credits BET's commitment to applauding black entertainers and humanitarians as the stimulus behind its continued relevance.
"The BET Awards aren't just an awards show. People tune in because they know it's a show that's not only about the present and future of black music, but about elevating the culture and being a driving force for social change," she said.
"THE BUSIEST WEEK EVER"
Now in its seventh year, the BET Experience — known as BETX for short — packages multi-act arena concerts, late-night club shows and a free fan expo across multiple venues around L.A. Live and attracts upwards of 160,000 fans over its four days.
Mary J. Blige, H.E.R., Meek Mill, YG, Cardi B and Migos will headline the festival, which kicked off Thursday and wraps Sunday with the BET Awards. The ceremony, hosted by Regina Hall, airs live from the Microsoft Theater at 5 p.m. Sunday.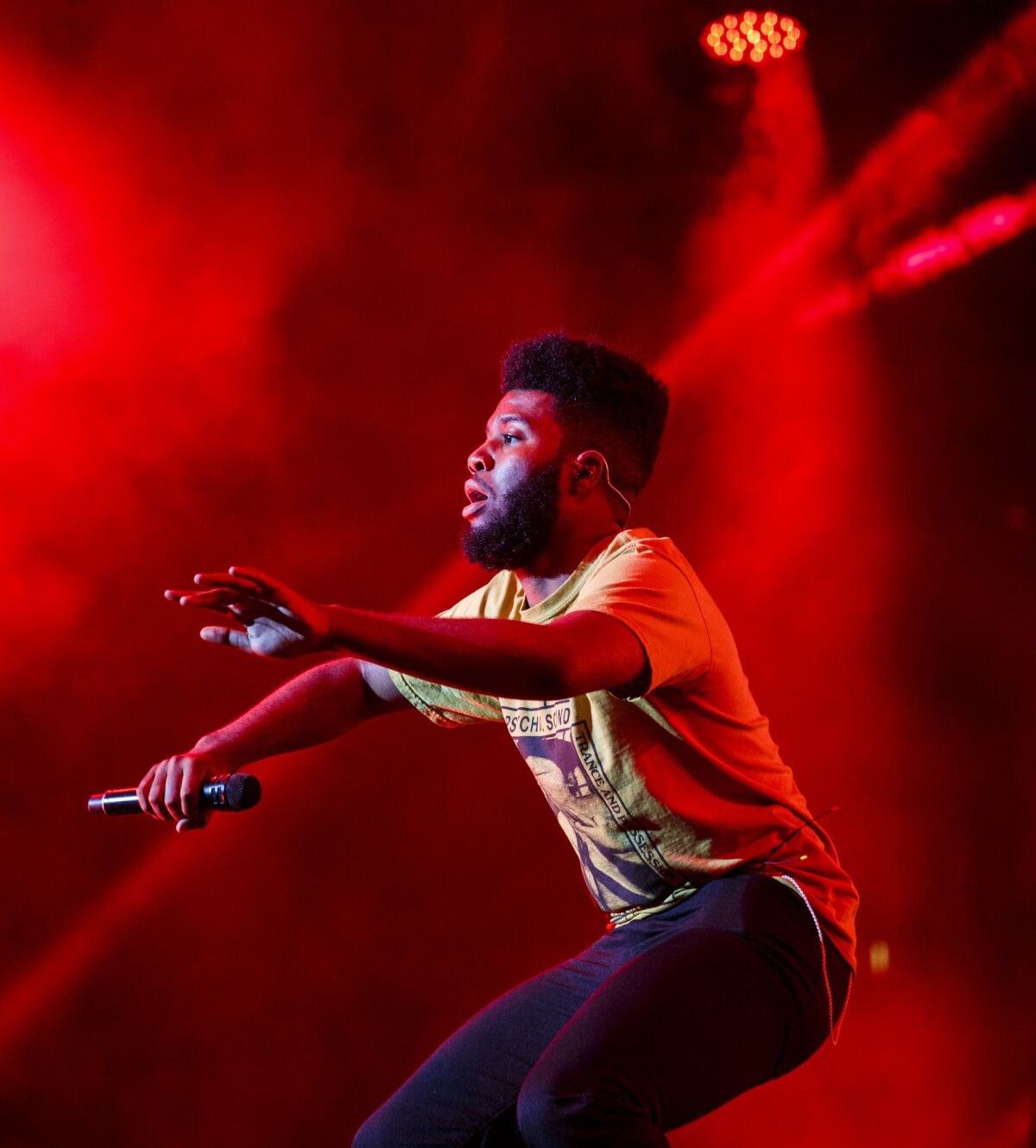 "It's the busiest week ever," said BET president Scott Mills, who, like Orlando, was part of the network's 2017 regime change. "It really is an extraordinary amount of work to get done, [but] this year we're so much further ahead than we have been in the past."
BETX arrived in 2013, after two years of planning, with heady ambitions.
The goal was twofold. BET wanted to expand its popular awards show and brand a multiday music experience that could give the beloved Essence Music Festival in New Orleans a run for its money while also tapping into the Southern California market, which at the time lacked festivals catering to hip-hop and R&B fans after the collapse of Rock the Bells and Paid Dues in 2013.
They went all in that first year. Beyoncé headlined opening night. There was a film festival, celebrity panels, wellness seminars, exhibits, a truncated version of the popular South L.A. food festival Taste of Soul and a celebrity basketball game in addition to music performances at multiple venues.
"The festival was birthed out of the idea that the BET Awards are our Super Bowl," said Orlando, who was senior vice president of specials, music programming and news for the network before her 2017 promotion. "Not everyone can go to the BET Awards, so we wanted to create something that served our fans."
Yet, in recent years it appeared as if the network was struggling to make BETX stand apart in a crowded festival landscape.
Newer, more nuanced offerings geared toward R&B/hip-hop audiences have popped up in the last two years with promoter Goldenvoice — which helped launch BETX in 2013 along with parent company AEG Presents — dominating the market with inventive R&B/hip-hop festivals like Smokin' Grooves, Summertime in the LBC and Tyler, the Creator's Camp Flog Gnaw Carnival, while its flagship festival, Coachella, continues to aggressively program rap and R&B on its stages.
Recent BETX lineups have failed to deliver the buzz of earlier years when Beyoncé, Nicki Minaj, J. Cole and Kendrick Lamar topped the bill, and its viability seemed in question when the partnership between BET and AEG ended (while Live Nation now books Staples, Goldenvoice still has a hand in booking the late-night shows at the Novo as part of the festival). And the festival has yet to figure out a way to bring audiences into the onstage action beyond a few live streams, which organizers worked to rectify for this year's event.
"The talent roster for BETX is always solid, and they succeed in getting the biggest current names on one stage," said Devin Lazerine, founder and editor of the R&B/hip-hop site Rap-Up. "However, there does still seem to be a disconnect between the Experience and the awards show."
And then there was the matter of one of this year's biggest headliners, Minaj, pulling out of the festival over a shady tweet from the network after the Grammys that played on the beef between Minaj and Cardi B. The tweet was swiftly deleted and the network issued a lengthy mea culpa, but not before Minaj told her fans that she and Lil Wayne would no longer participate in the festival or the awards show. BET declined to comment further on the matter.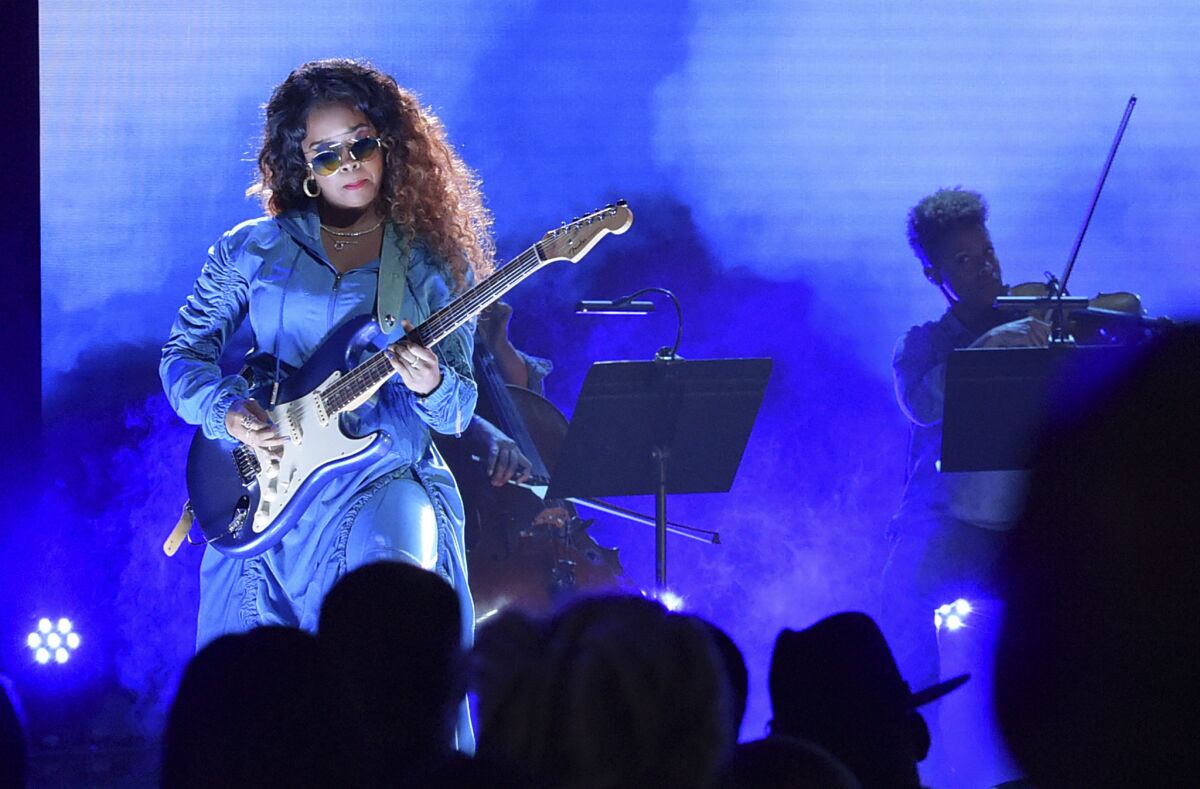 Despite this, BETX remains a sturdy draw. It's one of few festivals that allow fans to buy into as much, or as little, of the experience as they want. VIP packages — the only way to gain access to the award show – have a hefty sticker price ($1,095 to $4,200), but headlining shows can be purchased individually, and there are three days of performances and activities that don't require a ticket.
Organizers say ticket sales for this weekend's event are outpacing those of the past few years, and a search on the secondary ticket market showed all three shows at Staples Center reaching capacity. "One of the things I love this year is our headlining talent at Staples is our headlining talent on the [awards] show, which doesn't always happen," Mills noted.
Cardi B leads this year's crop of BET Awards nominees with seven nods, including album of the year. She's slated to perform on Sunday's show, during which Mary J. Blige will be honored with the Lifetime Achievement Award, Tyler Perry will receive the Icon Award and the late Nipsey Hussle will be remembered with the Humanitarian Award.
"BET is a brand that's almost 40 years old — that's longevity," Orlando said. "Our mission is to entertain, engage and empower an African American audience. We give our audience what they want in a world where we're not always seen."
'2019 BET Awards'
Where: BET, LOGO, MTV, TV Land and VH1
When: 8 p.m. Sunday
Rating: TV-G (suitable for all ages)
---
Your essential guide to the arts in L.A.
Get Carolina A. Miranda's weekly newsletter for what's happening, plus openings, critics' picks and more.
You may occasionally receive promotional content from the Los Angeles Times.