Read Beyonce's open letter in response to the deaths of Alton Sterling and Philando Castile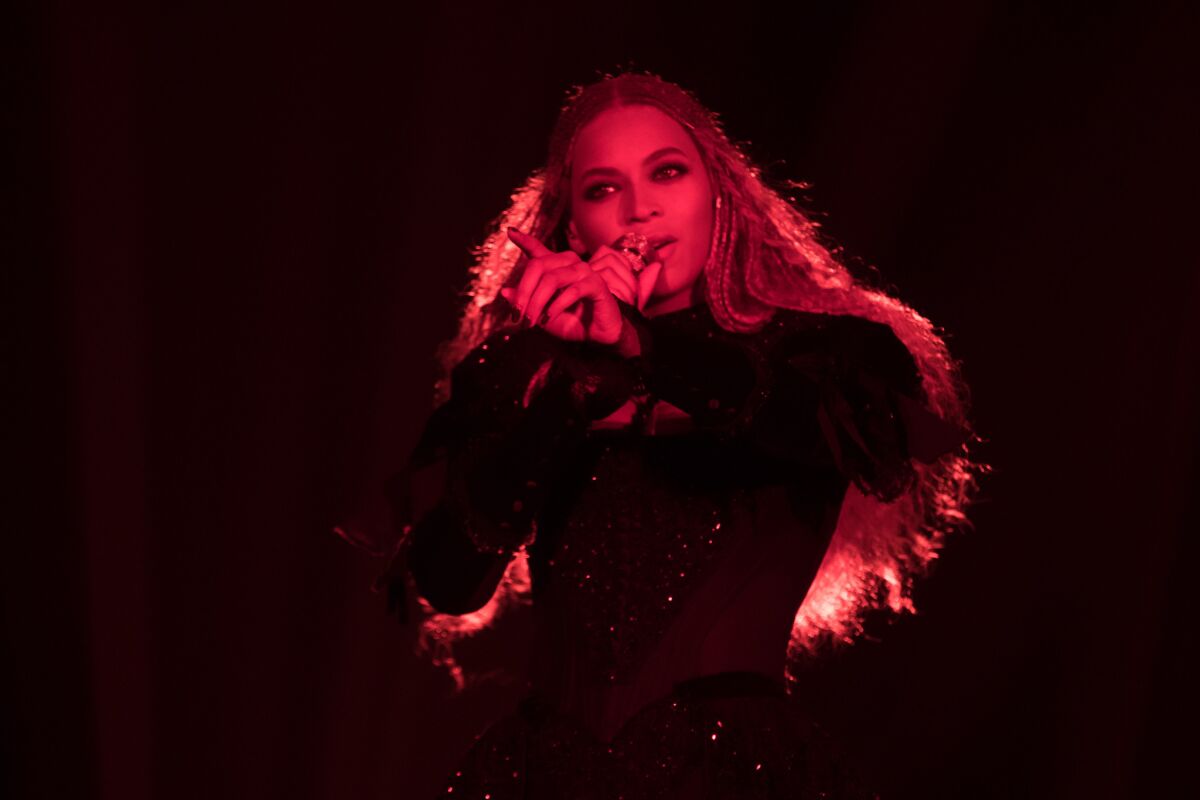 The superstar artist Beyoncé is the latest and most high-profile musician to issue a statement in response to the recent police shootings of Alton Sterling in Baton Rouge, La., and Philando Castile in the suburbs of St. Paul, Minn.
Published just after Sterling's and Castile's deaths, Beyoncé issued an all-caps missive decrying the shootings and urging her fans to take action. Composed in white text on a black background, she writes, "We are sick and tired of the killings of young men and women in our communities."
Read the full version of Beyonce's letter »
"We're going to stand up as a community and fight against anyone who believes that murder or any violent action by those who are sworn to protect us should consistently go unpunished. These robberies of lives make us feel helpless and hopeless but we have to believe that we are fighting for the rights of the next generation, for the next young men and women who believe in good."
Urging action instead of words, she writes, "The war on people of color and all minorities needs to be over."
The artist includes links to individual congressmen, as well as links to sites of the Louisiana and Minnesota state legislatures.
Since the shootings,which were captured on video, artists across disciplines have taken to social media to issue calls to action.
"No one begins their life as a hashtag. Yet the trend of being reduced to one continues."
— Drake
The Canadian rapper Drake issued his statement via Instagram, writing, "This is real and I'm concerned. Concerned for the safety of my family, my friends, and any human being that could fall victim to this pattern. I do not know the answer. But I believe things can change for the better. Open and honest dialogue is the first step."
Added Drake, "No one begins their life as a hashtag. Yet the trend of being reduced to one continues."
There's a lot of terrible music out there. For tips on tracks, videos, mixtapes and records that warrant your attention, follow Randall Roberts on Twitter: @liledit
ALSO
Minnesota governor calls police shooting 'racism,' condemns officers
Police didn't show up to protests over killing in Baton Rouge, in striking contrast to Ferguson
Beyoncé's superpower: Keeping us guessing as she takes charge of her narrative
---
Your essential guide to the arts in L.A.
Get Carolina A. Miranda's weekly newsletter for what's happening, plus openings, critics' picks and more.
You may occasionally receive promotional content from the Los Angeles Times.