Premiere: Cuban singer-songwriter Carlos Varela's new tune 'California' dedicated to victims of wildfires
Touched by his meetings with residents of the Golden State on tour stops in recent years, Cuban singer-songwriter Carlos Varela has recorded a new song, "California," dedicated to the victims of the wildfires and which The Times is premiering.
The musician nicknamed "the poet of Havana" said the song will be on a new album coming in 2019, "El Grito Mudo (The Silent Cry)," his first studio collection since "No Es el Fin" in 2009.
In the song, he references travels in Northern California, which he visited for performances in San Francisco and Sonoma's wine country at the end of 2016: "Beyond the old Golden Gate/There is Sonoma in my memory/People who opened up their hearts to me/Without fear nor ceremonies."
The song's chorus expresses his love for the state and his wish for an end to the fires that devastated thousands of acres in Northern and Southern California last month: "California is inside of me/In my story and in my voice/By the glory of God I send you a gray sky/Loaded with downpours to put out the fire/That burns in California."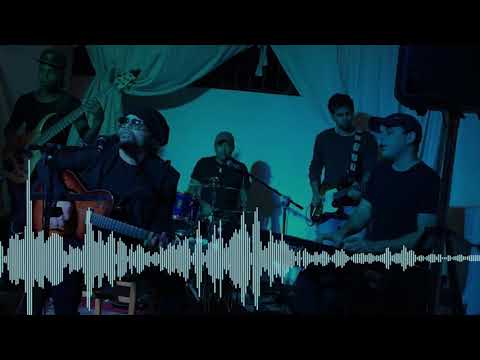 'California,' a new song from Cuban singer-songwriter Carlos Varela written for those who lost lives, homes or other possessions in the state's recent wildfires.
Varela's high-profile admirers in the U.S. include musicians Bonnie Raitt and Dave Matthews, but few are more actively engaged in promoting his music here than singer-songwriter Jackson Browne, who translated and recorded Varela's song "Muros y Puertas (Walls and Doors)" on Browne's 2014 album "Standing in the Breach."
Of "California," Browne told The Times this week, "I think it's a beautiful song — and so powerful. He loves California the way that many people love Cuba who have gone there. They're two completely different places, opposites in a lot of ways. But he's spent time in Napa and San Francisco. A number of people have sponsored concerts by Carlos here in California."
As one of the premier figures in Cuba's "nueva trova (new troubadour)" movement that began in the '60s and has continued in succeeding generations, Varela often celebrates people-to-people interactions over negotiations between governments as the best way to bring countries closer together.
"What people should know," Browne said, "is that he's huge in Cuba. His emergence as a songwriter happened in the '90s during what's called 'The Special Period' [after the fall of the Soviet Union], when he was able to express what many people were feeling: the disappointment they felt when the gains of revolution [in 1959] were not really turning into a better life.
"A lot of young people were disappointed. For all the idealism and sacrifice of the revolution, you still have this hierarchical government, opportunities are unevenly distributed. But he's not polemic.
"What he's referred to in wonderfully artistic ways are these truths everybody was experiencing, so he's really popular among youth and old people alike, including the people who lived through the revolution. But the youth are especially crazy about him, because he tells the truth. He's not a cheerleader for the revolution, and he can't be counted on to show up at government rallies."
"California" likewise alludes to inequities in the state and the U.S., but also celebrates its diversity and inclusiveness.
"Tierra de emigrantes, hippies, gays/Hierba y bosques de sequoyas/Para amarse no hace falta ley/ni gobiernos, ni oratorias (Land of immigrants, hippies, gays/Grass and sequoia forests/To love one another we need no law/Nor governments or speeches)," he sings near the song's end.
Varela also has just unveiled the title track from the "El Grito Mudo" album on his own YouTube channel as of Friday. The phrase refers to the outcry of young people who have been the subject of cyberbullying, some of whom have committed suicide as a result.
"This song is inspired by the real story of Lucia, a 13-year-old girl who drew and narrated in her diary, as she was going to commit suicide," Varela told The Times recently.
"We all know that social networks seduce us. They bring us together, but they also move us away. They become a strange mixture of community and solitude. Every day, we have more virtual friends, and at the same time, fewer real friends.
"The bullying is everywhere. Cyberbullying is causing thousands of teenagers in the world to decide to take their lives in silence in the solitude of their rooms. That's where the silent cry was born. That cry can be very close to you — it's just that you do not know, because you do not listen, nor do you see it."
Follow @RandyLewis2 on Twitter.com
For Classic Rock coverage, join us on Facebook
Get our L.A. Goes Out newsletter, with the week's best events, to help you explore and experience our city.
You may occasionally receive promotional content from the Los Angeles Times.