A GoFundMe page dedicated to the family of slain "The Voice" star Christina Grimmie had raised more than $160,000 by early Monday, just days after Grimmie was killed by a gunman following a concert in Orlando, Fla.
"Words cannot express," Grimmie's brother Marcus wrote in a Facebook post communicating his gratitude for the donations, which he said would be used to "help our family move out of our current house and to take care of the funeral."
"I'm so blown away by everything right now," he said, adding that he and his parents intend to read every one of the personalized messages left by fans. "Christina will be missed and never ever forgotten."
Police said Marcus Grimmie tackled the gunman, identified as 27-year-old Kevin James Loibl, after Loibl shot Christina Grimmie late Friday as the singer met with fans following a show at the Plaza Live theater in Orlando. Loibl then fatally shot himself.
"Christina was more than my sister," Marcus Grimmie wrote earlier on Facebook. "She was a partner in life. A superstar. A goofball. Introverted. And a friend to everyone."
Christina Grimmie, who was 22, first gained notice with videos she posted on YouTube. Later she appeared as a contestant on NBC's "The Voice," where she finished the singing competition's sixth season in third place.
Musicians including Charlie Puth and Rachel Platten paid tribute to the singer over the weekend, with Puth dedicating his song "See You Again" to Grimmie during a concert in New York, according to Billboard.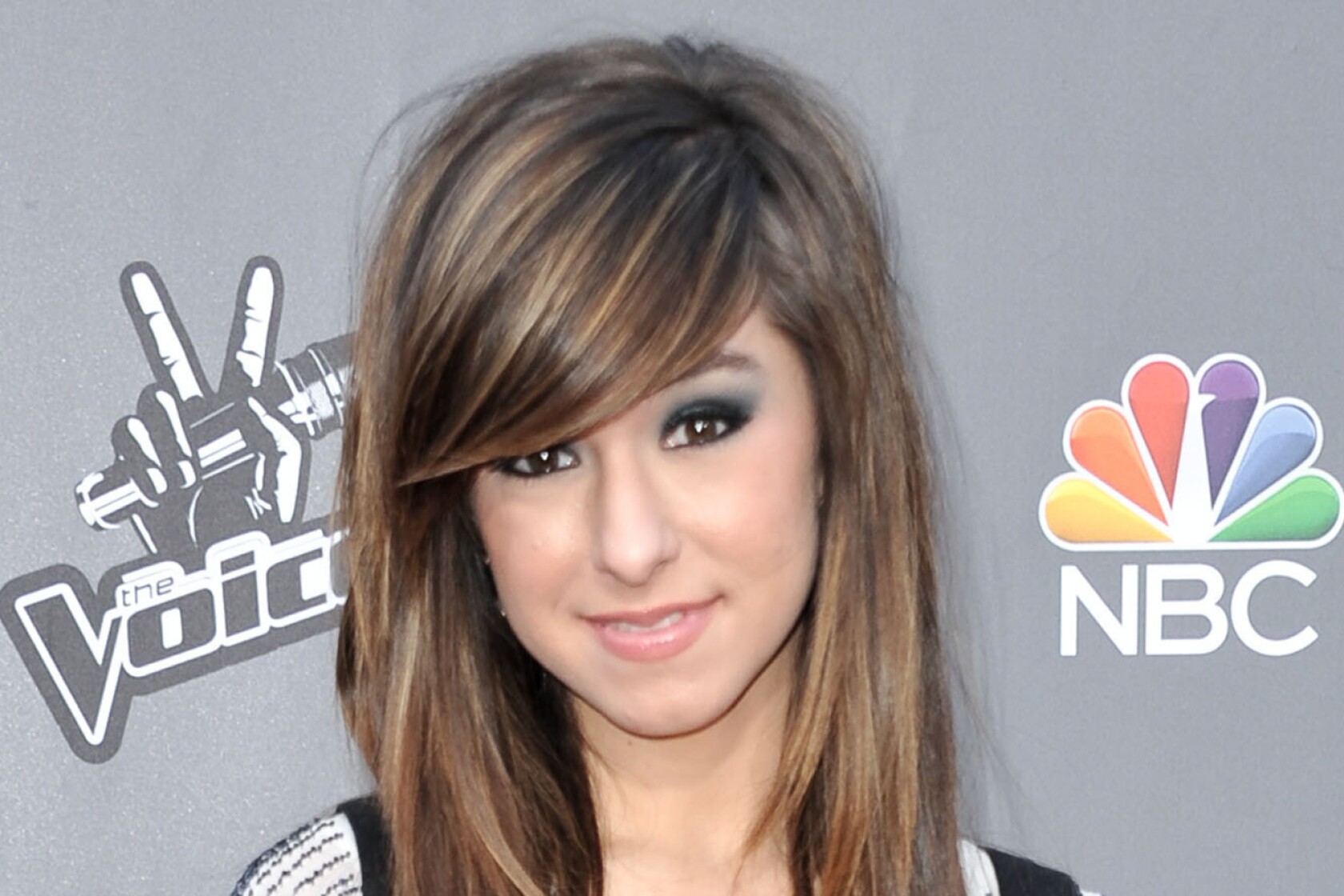 Christina Grimmie at "The Voice" Top 12 Red Carpet Event in Universal City, Calif., in April 2014.
(Richard Shotwell / Richard Shotwell/Invision/AP)
Christina Grimmie performs in March as the opener for Rachel Platten at Center Stage Theater in Atlanta.
(Katie Darby / Katie Darby/Invision/AP)
Christina Grimmie performs in June 2014 as a season six contestant on "The Voice."
(Robb Cohen / Invision / AP)
Christina Grimmie performs April 20 in Burbank at What's Trending's Tubeathon Benefiting the American Red Cross.
(Vivien Killilea / Getty Images for iHeartMedia)
The scene Friday night outside The Plaza Live in Orlando, Fla., after 22-year-old singer Christina Grimmie was shot.
(Christal Hayes / Associated Press)
At the same show, Fifth Harmony held a moment of silence for Grimmie, said Entertainment Weekly. And Selena Gomez — whose stepfather, Brian Teefey, was Grimmie's manager — spoke about the late singer during a show in Miami.
"When she was 14, we met her and my parents and I signed her," Gomez said, according to People. "One thing about Christina and her family is that she holds her faith so closely to her. And I think it's not about a religion and it's not about anything or good deeds. It's just that she had faith."
MORE ON CHRISTINA GRIMMIE:
Fans and peers remember slain 'Voice' contestant Christina Grimmie
Christina Grimmie on video: A natural YouTube star offered a bounty of musical styles
Six great moments from Christina Grimmie on 'The Voice'
Twitter: @mikaelwood
---