What Chuck Berry's and Glen Campbell's final albums have to say about the end of the road
Pop Music Critic
How should a legend be remembered? And whose decision should that be?
These are a couple of the complicated questions raised by new albums out Friday from Chuck Berry and Glen Campbell, two important musical figures with long legacies to protect.
"Chuck," the first studio record in nearly four decades by one of the architects of rock 'n' roll, follows Berry's death in March at age 90, while Campbell's "Adiós" comes as the 81-year-old pop-country star is in the latter stages of Alzheimer's disease. Both albums are being presented as final statements, yet each has its own ideas about what that means.
By most accounts, "Chuck" wasn't designed as a posthumous release. When Berry announced last fall that he'd completed the record — a comically belated follow-up to 1979's "Rock It" — the singer's representatives promised to reveal further information about "other Berry-related events." Such language suggested he might support the album by performing somewhere other than Blueberry Hill, the club in his native St. Louis where he held down a regular gig for years.
If that's what he was planning, it was to the album's benefit. More than an attempt to sum up his monumental career — beginning with the foundational late-'50s singles, including "Roll Over Beethoven" and "Johnny B. Goode," that inspired the Beatles and the Rolling Stones — "Chuck" feels like something Berry banged out in a weekend to get people talking about him again.
The songs are full of familiar riffs and phrases; the playing, by a band featuring his son Charles Berry Jr. on guitar and his daughter Ingrid on harmonica, is loose and scrappy, as in the rumbling opener, "Wonderful Woman," about Berry's admiration for a female fan taking in a show of his with "them great big beautiful eyes."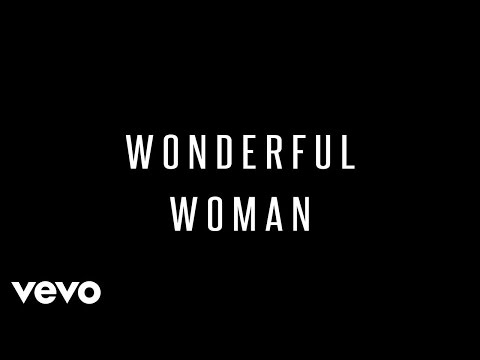 Yes, there are acknowledgments of the singer's vaunted position — namely, "Lady B. Goode," a kind of sequel to his signature hit sung from the perspective of Johnny's "little teen queen" from New Orleans. And inheritors such as Gary Clark Jr. and Tom Morello show up to pay their respects.
But you can hardly hear those guys, which is part of what gives "Chuck" its low-key charm. Even when he starts flipping through the Great American Songbook with a shuffling take on "You Go to My Head," Berry doesn't make a big deal out of it the way many respect-hungry veterans would. And that actually makes the album a fitting capstone for an artist who rarely appeared to be working as hard as he was.
"Adiós" is a very different animal, as indeed Campbell in his heyday was from Berry. Billed as a collection of beloved tunes he never got around to recording in the late '60 and early '70s — when songs like "Gentle on My Mind" and "Rhinestone Cowboy" were helping to take country music into the pop mainstream — the album is the latest in a series of explicit farewell gestures that began with 2011's "Ghost on the Canvas."
That record, released shortly after Campbell announced he had Alzheimer's, was intended to be his last. But a tour went better than expected, which led to "See You There," a 2013 set with new recordings of Campbell's old hits, as well as an acclaimed documentary, "Glen Campbell: I'll Be Me," charting the singer's slow mental decline in brutal detail. ("I'm Not Gonna Miss You," an Oscar-nominated original song from the movie, is either a grotesquerie or an act of bravery.)
Now there's "Adiós," which as the title suggests is constructed around the immovable fact of Campbell's looming mortality. Among the selections are Willie Nelson's "Funny How Time Slips Away," Roger Miller's "Am I All Alone (Or Is It Only Me)" and the title track by Campbell's go-to songwriter, Jimmy Webb.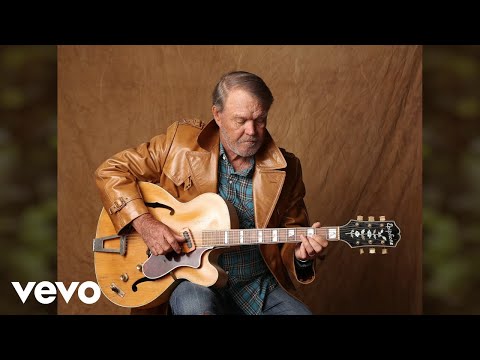 Like Berry on "Chuck," the singer is accompanied by players who include some of his children. And the album has celebrity cameos from Nelson and Vince Gill.
Here, though, those friends are featured more prominently than those on Berry's album, and their presence (along with the generally sluggish tempos) has the effect of making Campbell seem frail by comparison — frailer than he used to be and frailer than Berry was at the end of his life.
Portraying the weakness brought on by age is a worthy artistic approach, of course, one Johnny Cash famously took for the handful of albums he made with producer Rick Rubin in the years before Cash died in 2003. But the Man in Black was drawing out themes he'd handled more lightly for decades; the idea of being beat up was in keeping with Cash's overall artistic project, whereas it's hard to find the connection between "Adiós" and the even-keeled polish of Campbell's best-known work.
More to the point, it's not clear that's a connection Campbell himself was looking to demonstrate. Anyone who's seen "I'll Be Me" is likely to have reservations about how involved the singer was in the conception of this album, which makes "Adiós" feel profoundly different from David Bowie's "Blackstar" or Leonard Cohen's "You Want It Darker," to name two recent records by artists who knew they weren't long for this world.
To look back at those albums now, after their makers have passed, is to marvel at the creative vision each man was exercising right up until the end. On the sad day that Campbell dies, few will likely cue up "Adiós" to say goodbye.
Twitter: @mikaelwood
ALSO
Why the depressing CMT Awards felt like one long commercial
Jade Jackson is taking her small-town country songs to the world
The Beatles' best album is really its worst. 'Sgt. Pepper,' we need to talk
Get our L.A. Goes Out newsletter, with the week's best events, to help you explore and experience our city.
You may occasionally receive promotional content from the Los Angeles Times.