How the first Coachella upended the festival business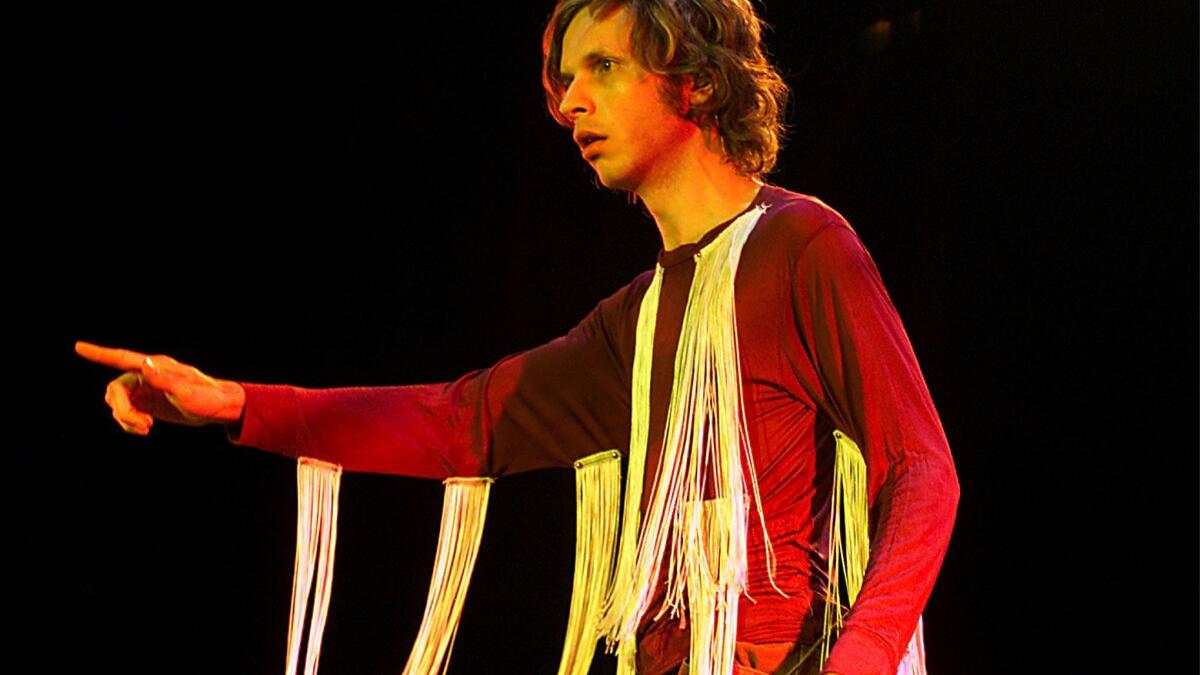 Concert promoter Paul Tollett's once stated hope for his bold new music gamble in the California desert couldn't sound more prophetic.
"For Southern California," he told The Times shortly before the first edition of the Coachella Valley Music & Arts Festival got under way Oct. 9, 1999, "this could be the start of something really special."
In fact, in the succeeding two decades, the event, for which two-day attendance first topped out around 50,000, has turned into the gold standard of pop music gatherings in the U.S.
That success was hardly assured. Tollett's company, Goldenvoice, took a loss on Year One.
"I was there the night, on Sunday, when we all looked up, teary-eyed, and thought, 'We're never going to experience this again,' " says publicist Marcee Rondan of that first event. "We all knew what a financial hit it was."
The 2019 edition will serve up closer to 160 acts over each of two three-day successive weekends at the Empire Polo Field in Indio, expecting to draw capacity crowds of 125,000 for each of those six days. The word "Coachella" itself has become shorthand for a tastemaker event.
There were more pragmatic questions in 1999: Would music fans trek to a 78-acre expanse in the Sonoran/Colorado Desert 130 miles east of Los Angeles to hear acts including Morrissey, Beck, Rage Against the Machine, Tool, Chemical Brothers, Moby and others who ranked high in the '90s among pop music's cognoscenti? And would they pony up what felt like an exorbitant amount of money at the time: $50 per day.
FULL COVERAGE: Coachella 2019 »
There was little in the U.S. concert market at the time against which to measure it. Traveling festivals such as Lollapalooza, Vans Warped Tour, Lilith Fair were more the norm. Southern California rave culture offered another model, as did the Goldenvoice-promoted indie rock festival This Ain't No Picnic.
A few months prior to the first Coachella, the Woodstock '99 festival made news after rock fans turned violent. Not coincidentally, the pace of advance ticket sales for Coachella suddenly plummeted.
Broad-based destination festivals were few and far between: There were the long-running Newport Jazz and Newport Folk festivals in Newport, R.I., as well as the quarter-century-old New Orleans Jazz & Heritage Festival, among the very few successful annual events in America.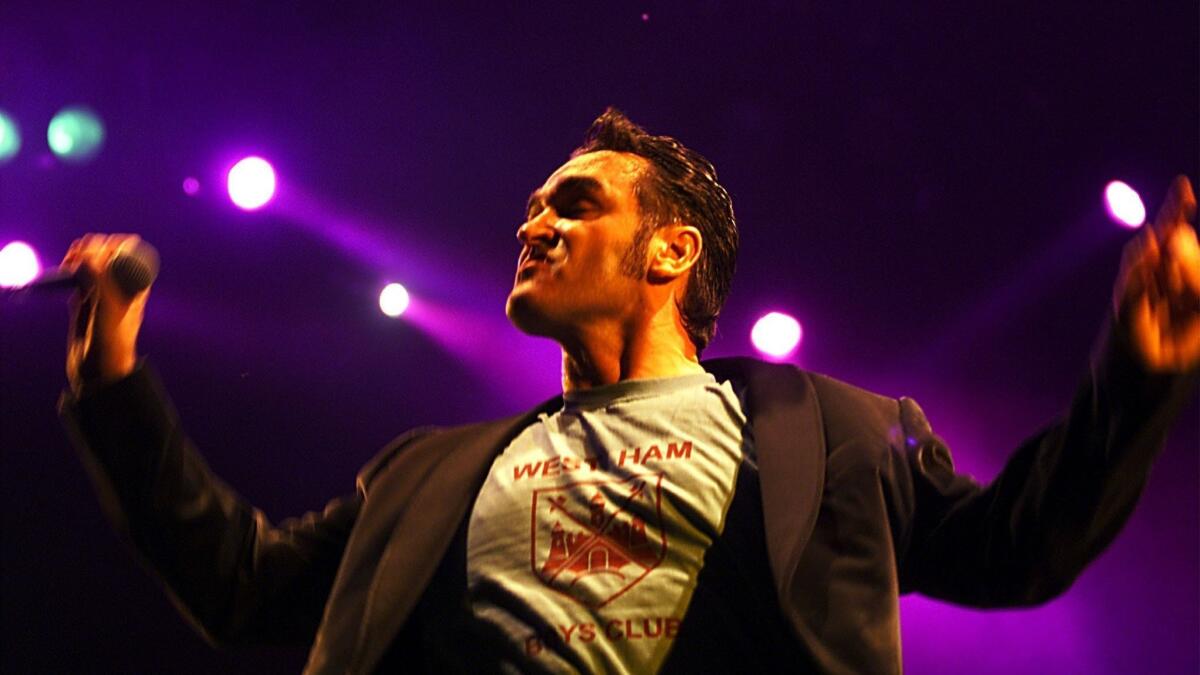 One-off festivals on a grand scale included the Monterey Pop Festival in 1967; the Woodstock Music & Art Fair in upstate New York in 1969; the ill-fated Altamont free concert four months later at the Altamont Speedway in Northern California; the Summer Jam at Watkins Glen, N.Y., in 1973; California Jam in Ontario the following year and a sequel in 1978; the U.S. Festival in San Bernardino in 1982 and 1983.
But Americans seemed to prefer their live concerts in traditional settings: sports arenas, amphitheaters and stadiums, where lineups typically offered two, three or four acts at a time.
The multi-act, broad-based music festival was far more common in Europe in the '70s, '80s and '90s, when music — predominantly rock and the blues — gained the power to draw audiences on a massive scale.
In the wake of the 1969 Isle of Wight Festival, which drew approximately 150,000 rock fans to the town of Wootton, England, shortly after Woodstock had attracted even greater masses across the Atlantic, English music promoters went all in at annual events such as the Reading, Leeds, and Glastonbury music festivals.
As Rolling Stone magazine put it 20 years ago, "organizers hoped [Coachella] would re-create a European-style music festival….Coachella made space, comfort and collective cool a priority."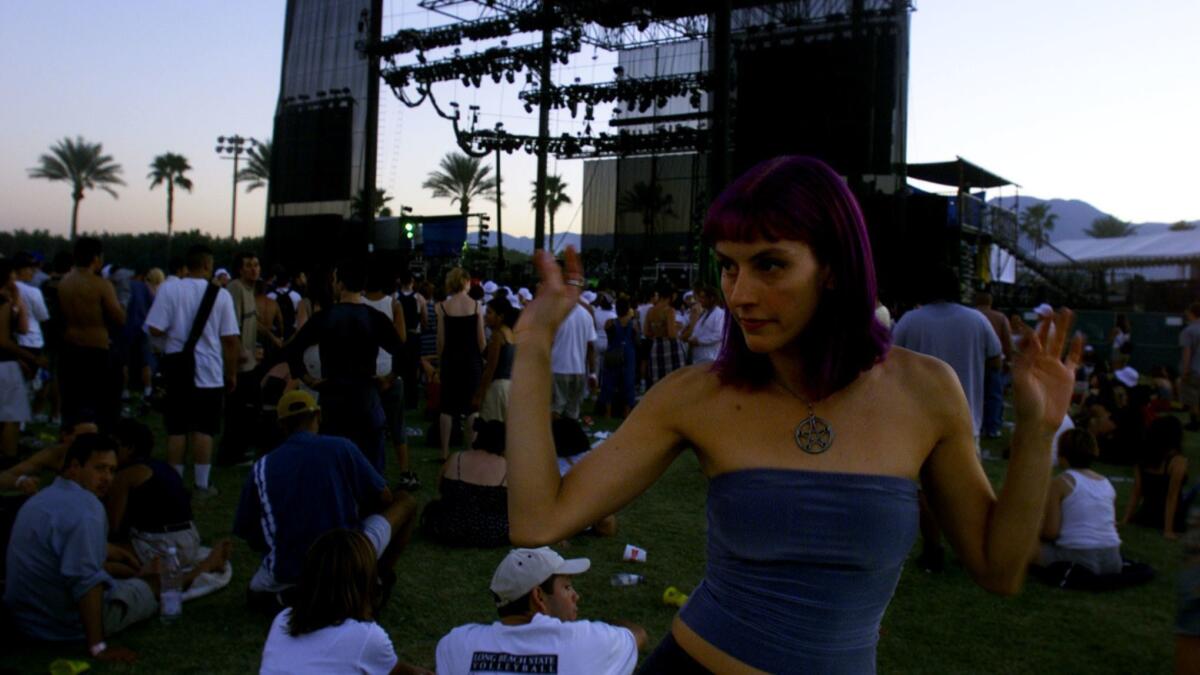 That comparison rang true for Coachella '99 headliners the Chemical Brothers, said the duo's Tom Rowlands."You make this pilgrimage to this place for music, for getting together with people you wouldn't know."
It was a model most major national promoters had ignored.Because most of them also owned and/or operated concert venues in various cities, there was little incentive for them to gamble with a new, untried performance space in the great outdoors.
That created an opening for Tollett and his team at Goldenvoice, a then-scrappy L.A.-based promoter that made its name booking punk rock when few others would touch the genre.
It was a major roll of the dice, for which Tollett and his then-Goldenvoice partner Rick Van Santen relied on the relationships they'd cultivated with a generation of musicians they'd promoted, often in unconventional venues and at stages in many of their careers before they'd achieved significant success.
Yet even those acts had no idea what Coachella would become.
"Very clearly, I can say it was just another concert put on by our longtime friends at Goldenvoice," said Tom Morello, lead guitarist for Rage Against the Machine, one of the headliners of the first Coachella fest. "We were happy to play for our friends. There were no indicators at the time that it would become the global super event that it is."
There were no indicators at the time that it would become the global super event that it is.
— Rage Against the Machine's Tom Morello on the first Coachella
A number of factors appeared to stack the deck against future success, not the least being the triple-digit desert heat during October in Indio.
"It was super hot, it was far away," Morello recalled recently, "and it was a financial disaster. At the end of the weekend, they asked us to give half the money back. And we did.
"We should have asked for a piece of the pie," he added with a laugh.
The timing, however, was right, as musicians across a trio of genres — rock, hip-hop and electronic dance music — started connecting dots and blurring lines. Headliner Beck was mixing rock and rap, but not like Rage Against the Machine was. The Chemical Brothers were borrowing ideas from rave and rock culture. Tool was twisting metal and progressive rock into weird new configurations.
Mitch Schneider, whose public relations company represented Coachella across the festival's first decade, saw that shuffle-play interaction happen in real time as he watched "a sizable chunk of the audience" moving away from one rock act's set "because they wanted to check out the Chemical Brothers, who were on another stage," he said.
"It really underlined the growing popularity of electronic music, and it really galvanized the movement."
The dance tents united DJs and producers from various underground genres — from Detroit techno (Juan Atkins, Kevin Saunderson and Derrick May) and breakbeat (DJ Shadow) to drum & bass (LTJ Bukem, 4 Hero) and IDM (Autechre, Mira Calix, Neotropic).
The Chemical Brothers had been touring the States across the summer of 1999, making inroads in secondary market arenas and theaters while supporting their third album, "Surrender."
When they crossed the desert and landed in Indio, "it was like no other because of its setting," Rowlands recalled. "Most festivals that we were used to in Europe were in a muddy field somewhere, or some terrible thing in a parking lot. This is the desert as the backdrop and the beautiful manicured lawns and the polo fields."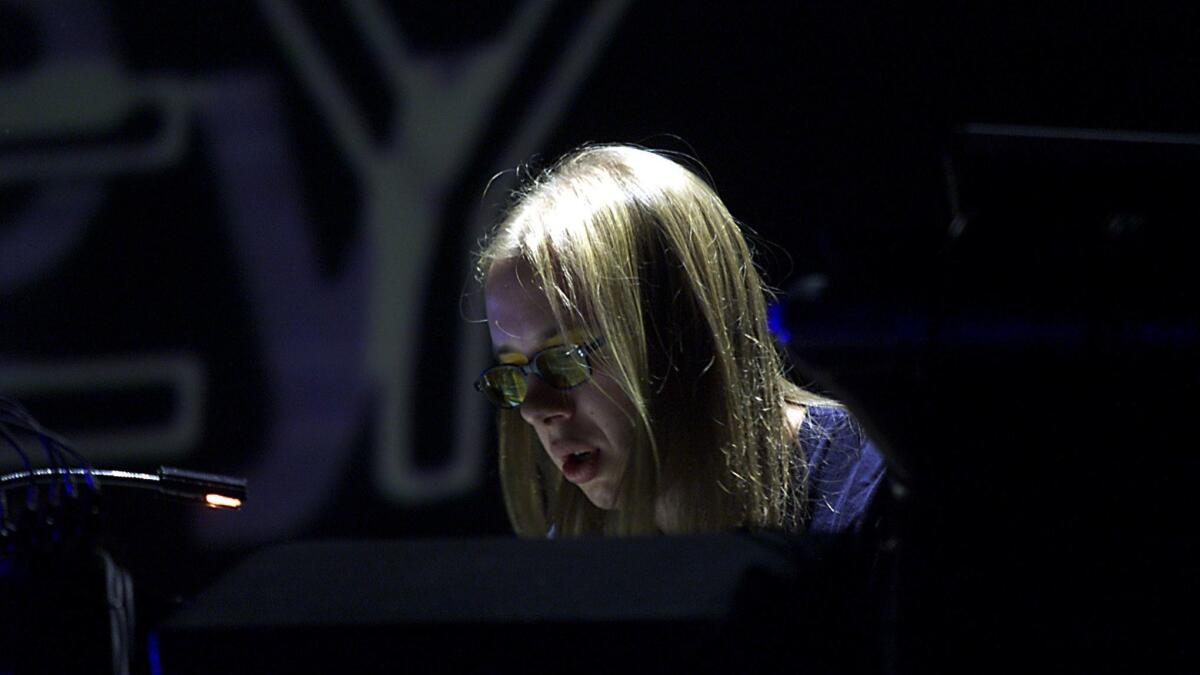 The aftermath of the initial Coachella gathering was a mixed bag: Goldenvoice lost money — years later, Tollett revealed that it cost the company $750,000.
Tollett debated whether, despite the financial loss, to attempt a second installment, saying months later, "The thing is, we wouldn't want to do it unless we're sure it can live up to the first one."
Instead, however, Goldenvoice partnered in 2000 with EDM promoter Pasquale Rotella and staged the 14-hour Wonderland rave at the Empire Polo field a year after Coachella's premiere.
But Goldenvoice and Coachella returned in 2001 — shifting the event from October to April, and scaling it back to a single day.
The sophomore festival lineup, for which tickets increased to $65, included punk godfather Iggy Pop, a reunion of L.A. alt-rock band Jane's Addiction, the jazz-rap group Gang Starr, indie rock band the Dandy Warhols, EDM star Paul Oakenfold, East L.A. punk-funk collective Ozomatli and Icelandic rock group Sigur Ros, along with a handful of L.A. deejays for the dance-minded.
"The vibe is important," Tollett said. "We don't pass out pamphlets and advertisements and stickers during the show. Some of the festivals across the country are just a marketing convention masquerading as a festival."
The avoidance of such sponsorships came at a price: The festival again lost money, but in the low six figures, even though the second effort drew slightly more daily fans — 32,000 — than the peak day of the 1999 version.
The other big change that year was that Goldenvoice, still in rocky financial shape, partnered with Concerts West, the event promoter owned by Denver billionaire Phil Anschutz, and which later evolved into AEG, which is still invested in Coachella. Tollett has often credited that deal with saving Coachella.
The third year brought a rebound, with talent booked again over two nights of music topped by Oasis and Bjork, ticket prices that held steady at $65 and, perhaps most significantly, Coachella broke even.
"The first year was a leap of faith to confirm a show two hours outside of Los Angeles," Tollett said two months out from the 2002 event. "The second year was easier, but still a lot of artists had never heard of the event. Now, artists are calling us, saying, 'Save us a slot.' That's a great feeling."
Goldenvoice suffered another loss — a more personal one — in 2004, when Van Santen died, at age 41, of flu-related complications.
Coachella, however, continued, with tickets today topping $400 and a reputation for bringing a sense of luxury to the music festival.
"In the '70s, rock festivals meant beat-up old ballparks and massive lines to get to the bathroom," Andy Slater, then-head of Capitol Records, told The Times in 2003. "It was almost as if you would like the music better if you had to suffer during the day … Coachella completely changed the rules for rock festivals."
Follow @RandyLewis2 on Twitter.com
For Classic Rock coverage, join us on Facebook
Get our L.A. Goes Out newsletter, with the week's best events, to help you explore and experience our city.
You may occasionally receive promotional content from the Los Angeles Times.