Experiential events, posh yurts and uber-VIP — will Coachella stand for anything more than its escapism this year?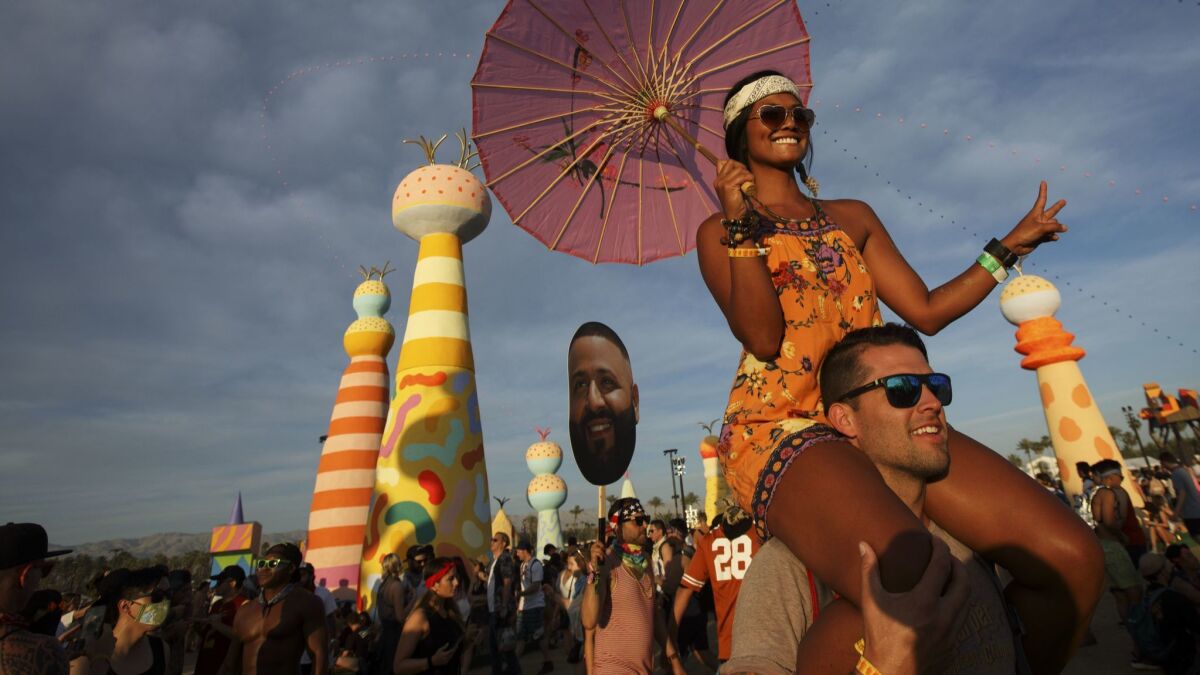 Music festivals rarely last long enough to navigate generational shifts.
But the Coachella Valley Music and Arts Festival, which launches its 19th installment on Friday and runs over the next two weekends at Indio's Empire Polo Club, has more or less pulled it off.
Promoters have widened its music offerings to better grapple with social issues such as lineup representation and have also had to learn to navigate logistical headaches such as harassment and substance abuse. In turn, Coachella has transitioned from a scrappy Gen X rock outing to a perpetually sold-out fixture of late-millennial life in SoCal.
Or, at least, for a certain well-heeled portion of it.
"It was surprising to see just how luxurious of an experience Coachella was the first time I went," said Jennifer Utz Ilecki, Marriott International's vice president of buzz marketing and global partnerships. "The quality of food, the high-end experiences. People are willing to spend a lot of money on that. For a lot of people, Coachella becomes a great, Instagrammable vacation."
At a time when the American live music scene continues to revolve around a culture of super festivals, there's an exhaustive array of multi-day blowouts with similar lineups and multi-hundred-dollar pricetags. There are indications that ticket buyers are growing weary.
Lollapalooza took over a week to sell out this year — partly due to security concerns after news broke that the gunman who killed 58 country music fans at the Route 91 Harvest festival in Las Vegas had considered Lolla as a target. Additionally, both Sasquatch and Bonnaroo have seen drops in sales over recent years.
Yet, Coachella remains in a class all its own.
Praised upon its 1999 debut as "the anti-Woodstock" for its free-spirited vibe and lineup that skewed away from hitmakers, the festival is now a can't miss cultural moment with multi-million dollar brand "activations" and enough ticket demand to warrant two consecutive weekends (and probably more, if promoters wanted to).
A baseline ticket for one weekend of Coachella is $429, which isn't far from the price tag of other multiday blowouts such as Lollapalooza, Governors Ball, Outside Lands or Bonnaroo. But anyone who has ever set foot on the festival grounds knows this is an event where perks and upgrades matter — and there's enough to make Coachella akin to a luxury resort.
For about $1,000, fans can buy VIP passes that grant access to fancier food, artisanal cocktails, lounges, shade and far better restrooms. Companies tout travel packages to get you there by black car, helicopter or even private jet, and there's boutique shopping, beauty bars and plush lounges if you grow tired of seeing live music.
Yet, for all the perks Coachella has added one thing remains the same: the festival's place as the definitive contemporary image of California's allure.
Even Saturday's headliner, Beyoncé, arguably the most influential person in American pop culture, needed to save a Coachella date after bowing out last year to have twins. That Coachella is the first stage she's gracing after giving birth last summer just further speaks to the festival's unrivaled cultural significance.
After years of chasing Boomers by recruiting classic rock headliners such as Paul McCartney, Roger Waters and even Guns N ' Roses, Coachella — which now draws more than 125,000 fans per weekend — is undeniably for the kids of 2018.
From the rap-centric lineup to the high-end L.A. culinary offerings, pop-up boutiques, mind-bending digital art installations and immersive brand experiences creating social-media-ready backdrops across the manicured grounds, after nearly two decades, the festival is built for share-worthy moments as much as it is musical diversity.
Festivals give you the permission to escape ... But there's a huge rift in the country.
— Jillian Hervey of Lion Babe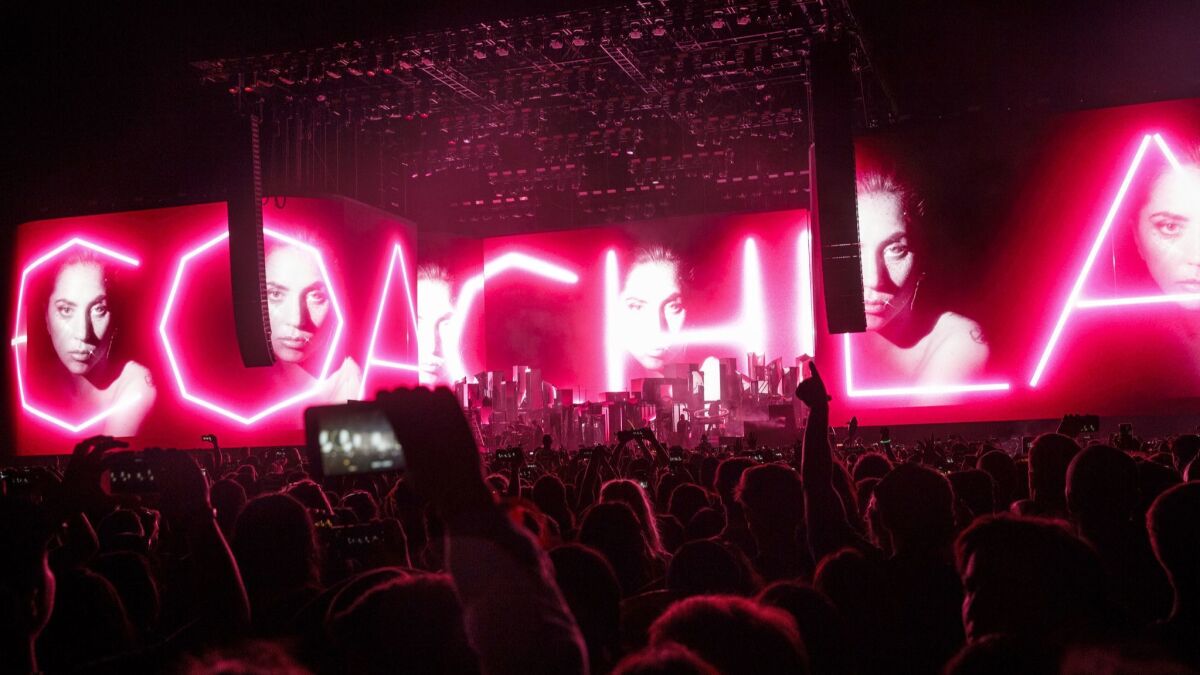 But if America is well and truly coming apart at the seams, what does a show like this owe to the generation now emerging?
"Considering all the attention Coachella gets, I think there is some responsibility to reflect what's happening culturally," said Sean Gaynor, an L.A.-based promoter who co-produced the recent Queens of the New Age: Festival of Extraordinary Women, a daylong event celebrating women of color.
"There should be some social awareness of what's going on," said Gaynor, who has attended Coachella since 2005. "When you look at this year's lineup, yes, its very large and mainstream, but there's been a push for more diversity and representation and that's great. [Promoter] Goldenvoice heard all of the criticism and is trying to do the right thing."
Music-wise, this year is different.
For the first time, there's no rock headliner. The Weeknd, Beyoncé and even Eminem (who, alongside David Byrne, is the closest thing Gen X has to a generational peer at the top of the bill) reflect a seismic shift in what sounds fans are interested in.
That's compounded by young new presences such as Cardi B, SZA, Kali Uchis, Post Malone, Jorja Smith, Brockhampton and 6lack who have some the most anticipated sets. And from the underground on up, acts like Peggy Gou, Kelela, Moses Sumney, Daniel Caesar, Yaeji, Hayley Kiyoko and Sudan Archives are setting the tone for the weekend's ambitions.
Younger, blacker, browner, queerer, more female — that's who is ascendant on the bill.
In fact, of the 166 acts listed on the bill, at least 55 of those are either entirely or significantly made up of female performers. It means roughly one-third of the total lineup is comprised of women, the highest percentage in the festival's history.
Still, Beyoncé is only the third female-centric act to headline, after Lady Gaga last year (booked to fill-in when the former went on maternity leave) and Björk in 2002 and 2007. She is also the first woman of color to top the bill, showing just how far behind Coachella remains in some regards.
"It's great to see more women in the forefront," said Jillian Hervey, whose group Lion Babe will perform at Coachella. "Women are taking the lead in the movements happening that are changing the cultural conversation, and it hasn't gone unnoticed. That's why these [festival] bills are changing."
But the visual iconography of Coachella — the palm trees against the craggy mountains, the expanse of green lawn and high-fashion parades soaking everyone's Instagram feeds come mid-April — is probably just as important at this point.
Being immersed (and photographed) in a widely recognizable aesthetic experience is, for better or worse, a fundamental part of youth in 2018. There's a reason anyone logged into Tinder or Bumble can expect a billion shots from the Museum of Ice Cream or Happy Place. Coachella is the north star of recognizable experiences that scream youth and disposable income.
Kids expect the fest to be a space where they're awed by immersive escapism. And companies are more than happy to provide it.
That's why there's W Hotel-branded ultra-luxury yurts on the property, where members of the chain's loyalty rewards program could use points to bid on a stay at air-conditioned oases themed after its properties in Hollywood, Barcelona and Bali.
Equipped with morning yoga, maid turndown service, personal concierge, private bathroom, Wi-Fi, shuttle service and artist wristbands one yurt went for 800,000 points, the equivalent of about 80 nights at a W Hotel (approximately $38,223 if you were to stay at the Hollywood location).
"I think most festival goers have a great affinity to the brands they interact with at Coachella," said Utz Ilecki. "We wanted to upgrade the glamping experience, and we recognized there was an opportunity to take it to the next level. We're providing a unique experience to festival goers."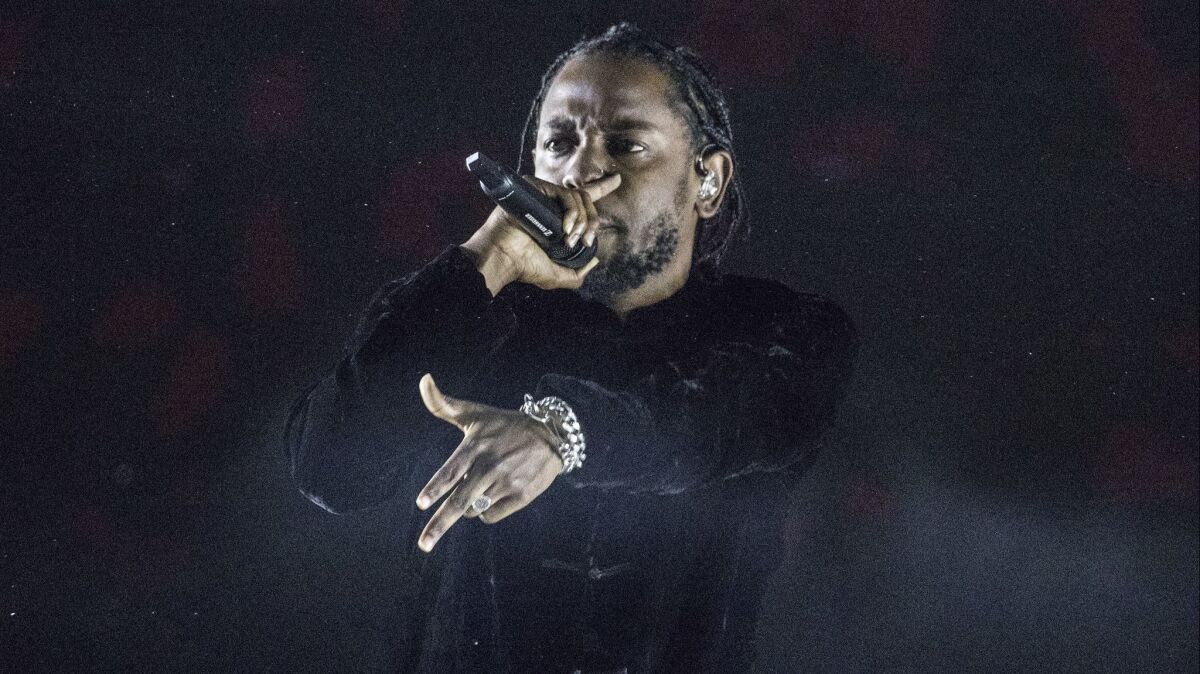 And that's just the tip of the VIP iceberg.
While tech giant Hewlett-Packard is bringing back its Antarctic Dome — "a fully immersive 360-degree sensory experience" — for all guests, most branded experiences are strictly reserved for the 1 percent.
American Express is hosting a Platinum House for its cardmembers that boasts live performances, art installations, a SoulCycle pop up and guided meditation. Liquor brand Absolut is advertising an all-inclusive space that "celebrates all cultures, colors, identities, shapes, flavors and people" (we don't know what that means, but there will be DJs and Absolut Lime cocktails).
Levi's Brand will again host the Neon Carnival — one of the hottest tickets during the weekend outside of the festival itself — and hospitality firm Tao Group and fashion brand REVOLVE have partnered for an invite-only after-hours turn up that promises to be "a visually transformative experience."
One can hardly blame brands for creating these high-end experiences or fans for craving them.
When the outside world is so politically tumultuous, and Twitter nihilism or Instagram cheer is the default lens for seeing the world, it's easy to see why those who can afford it would spend thousands of dollars for a chance to soak in a world more colorful, consistent and desirable than the one they're given outside the Polo Club hedges.
"Festivals give you the permission to escape," Hervey said. "It's a free space where the focus is on art and music. But there's a huge rift in the country. There are things we can't escape, things hearts are heavy about, and it would be weird to pretend those things aren't happening — that's why we make art."
While Coachella has never been overtly political, the young crowds there are beginning to demand accountability from the institutions that subtly and overtly shape their lives and that includes Coachella's parent company, AEG, whose owner Philip Anschutz came under fire two years ago for donating to anti-LGBTQ groups.
That, more than music, is where the generation gap may be most felt this year.
What kind of escapism still delivers the goods in the face of that? It certainly exists, and it's likely shrouded behind a thick velvet rope.
See the most-read stories in Entertainment this hour »
Get our L.A. Goes Out newsletter, with the week's best events, to help you explore and experience our city.
You may occasionally receive promotional content from the Los Angeles Times.