Fyre Festival organizer Billy McFarland faces wire fraud charge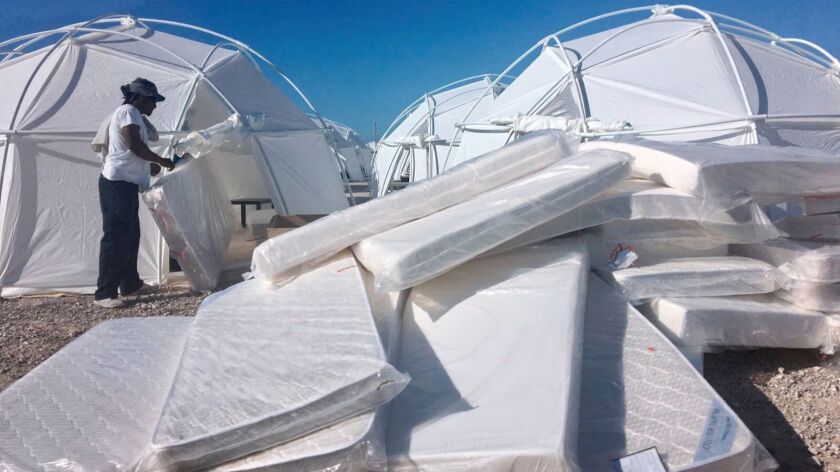 The collapse of the Fyre Festival is one of the year's most dramatic music stories, and the saga continued Friday with the arrest of the failed event's organizer, Billy McFarland.
McFarland, the 25-year-old entrepreneur who co-founded the festival with rapper Ja Rule, was arrested by federal agents in Manhattan. He is being charged with one count of wire fraud in a scheme to defraud investors.
The U.S. Attorney's office for the Southern District of New York said McFarland induced at least two individuals to invest $1.2 million in two companies associated with the festival.
"McFarland promised a 'life changing' music festival but in actuality delivered a disaster," acting Manhattan U.S. Attorney Joon Kim said in a statement. "McFarland allegedly presented fake documents to induce investors to put over a million dollars into his company and the fiasco called the Fyre Festival. Thanks to the investigative efforts of the FBI, McFarland will now have to answer for his crimes."
If convicted, McFarland could face up to 20 years in prison.
Hyped as "the cultural experience of the decade," the inaugural Fyre Festival — set for the weekends of April 28 and May 5 — aimed to bring a level of luxury unseen by any destination music event by staging the action on a remote island in Fyre Cay in the Exumas, a string of islands in the Bahamas.
What happened instead was a debacle, one that saw McFarland, Rule and festival staffers canceling the event at the last minute. Poor planning by organizers left Fyre in shambles during its first hours as guests arrived to find unbuilt tents, trash-filled grounds and food better suited for sleep-away camp.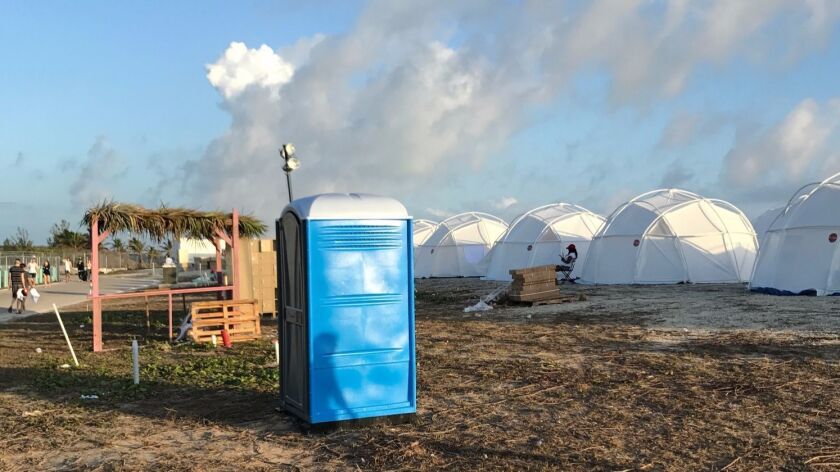 More than a dozen lawsuits alleging fraud, breach of contract and other claims have been filed as ticket-holders await refunds that have yet to arrive.
A representative for Rule said the rapper is not perceived to be a subject of the investigation.
Attempts to reach McFarland's representatives were unsuccessful Friday evening.
Details of the case were provided via a criminal complaint that was unsealed on Friday. Among the allegations was that McFarland, who had established the firm Fyre Media and its subsidiary Fyre Festival LLC, told investors Fyre Media had "earned millions of dollars of revenue from thousands of artist bookings from at least July 2016 until April 2017," according to the complaint.
Fyre Media's main source of business was an app designed to make it easier to book artists and celebrities for special events. In the time period specified, Fyre Media, according to the complaint, had actually earned $57,443 in revenue.
Additionally, the complaint alleges that McFarland supplied one investor with an altered Scottrade statement that grossly overstated his ownership of stock. The complaint says that McFarland claimed to own more than $2.5 million in shares, when the figure actually was closer to $1,500.
Fyre's plans were ambitious for any first-time festival, let alone one on a remote island with no infrastructure.
Blink-182, Disclosure, Kaytranada, Migos, Rae Sremmurd, Tyga, Desiigner, Pusha T., Major Lazer and two dozen other artists and surprise-guest headliners spanning a myriad of genres were promised.
Additionally, more than $1 million in jewelry, cash and other goodies were to be up for grabs both weekends in a festival-wide treasure hunt. Kendall Jenner, Bella Hadid and a bevy of supermodels promoted the event.
Its location — once home to Pablo Escobar and Blackbeard — was an Instagram-ready paradise. Marketed as a high-end event, some ticket packages cost upward of $250,000.
"We kept giving them the benefit of the doubt," said would-be attendee William Finley, whose real-time documentation of the chaos went viral when guests began to arrive for the fest, which was expecting 6,000 to 7,000 people.
Finley, a writer based in Raleigh, N.C., shelled out $8,999 with a group of his friends for "the lodge" package, which was to include four king-size beds and all-inclusive meals. After upgrading to all-access artist passes, their total cost was about $3,000 a piece.
Upon arrival, guests discovered unfinished grounds, mass disorganization and missing luggage. The plush villas that had been promised were actually tents on par with those used by the Federal Emergency Management Agency when bringing relief to disaster-stricken areas.
"It looked like the set of 'Outbreak.' There were hundreds of tents. Beds everywhere. Nothing was finished," Finley said. "We figured it was for [general-admission ticket holders]. It would be crazy to treat people who paid the most like this."
McFarland blamed problems on bad weather and poor infrastructure.
"We were a little bit ambitious," he wrote in a lengthy mea culpa.
See the most-read stories in Entertainment this hour »
For more music news follow me on Twitter:@GerrickKennedy
ALSO
After recent high-profile blunders, music festival promoters find bigger isn't always better
The Fyre Festival was billed as Coachella on a private island. 'It looked like the set of 'Outbreak'
Fyre Festival organizers hit with $100-million class-action lawsuit
---
The complete guide to home viewing
Get Screen Gab for weekly recommendations, analysis, interviews and irreverent discussion of the TV and streaming movies everyone's talking about.
You may occasionally receive promotional content from the Los Angeles Times.