Grammy nominations are due Friday. Here are three story lines to follow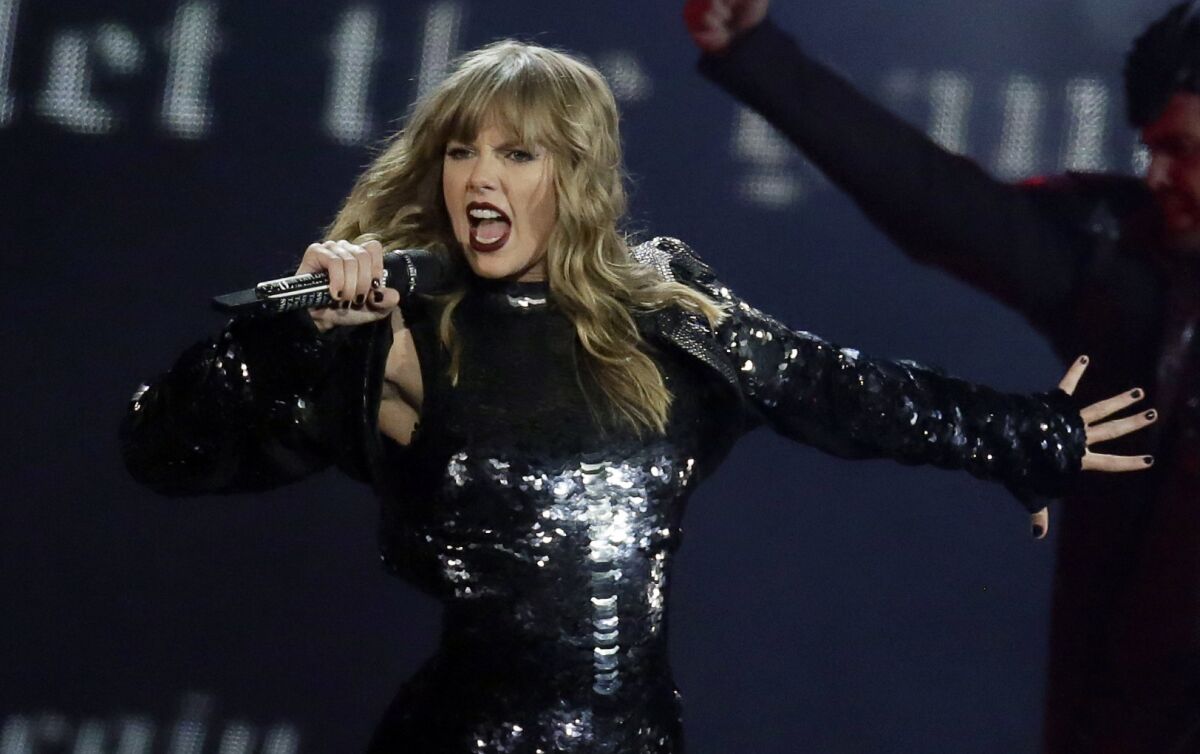 Pop Music Critic
Even people not obsessed with music are likely asking some of the big questions set to be answered Friday morning, when the Recording Academy announces its nominations for the 61st Grammy Awards.
Will Taylor Swift earn her fourth nod for album of the year — more than Michael Jackson, Bob Dylan, Prince or Madonna have received — with the polarizing "Reputation," which sold well but drew mixed reviews?
Will Cardi B become only the third female rapper in history (after Lauryn Hill and Missy Elliott) to be nominated for that prize with her blockbuster debut, "Invasion of Privacy"?
And speaking of women: Will the academy do a better job of recognizing their work overall than it did at the 60th Grammys, in which a dearth of female nominees resulted in an awkward interview in which academy President Neil Portnow infamously advised women to "step up"?
But these major story lines aren't the only ones to follow as we set out toward next year's ceremony, scheduled for Feb. 10 in Los Angeles. Here are three more.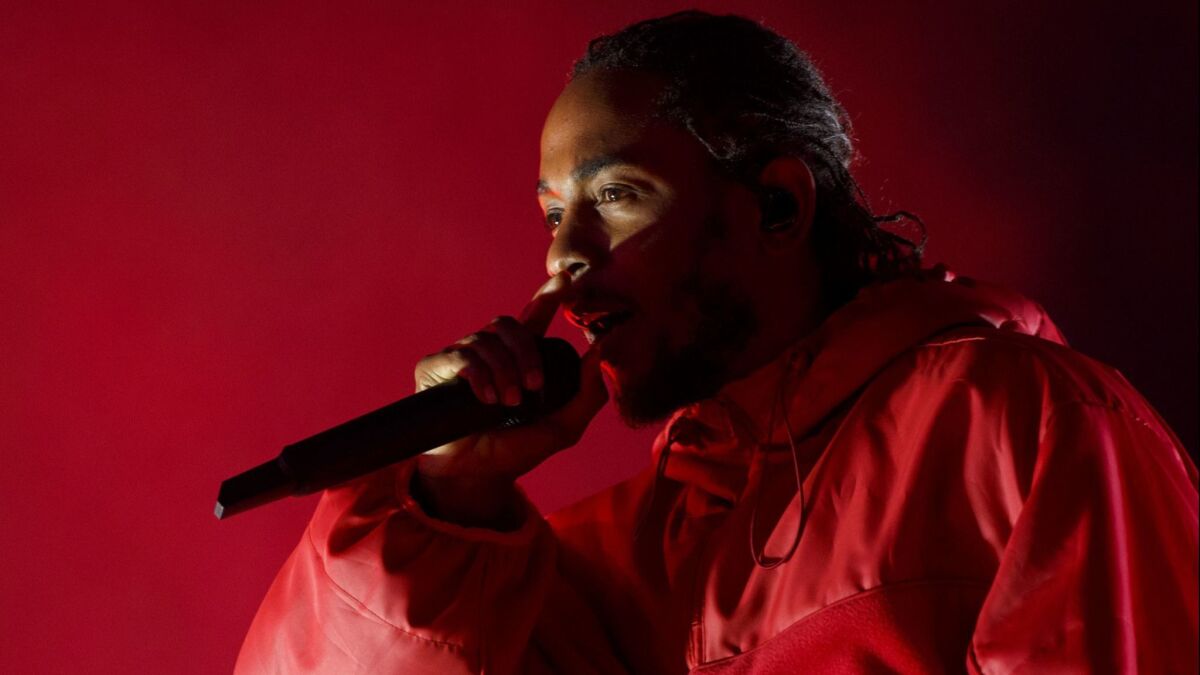 RELATED: Dear Grammy voters: Here's how to get the nominations right »
Screen time
In the 1950s and '60s, Broadway cast recordings and Hollywood film soundtracks were regularly nominated for album of the year. It's now been more than 15 years since such a collection — "O Brother, Where Art Thou?" in 2002 — took the Grammys' most prestigious award.
Yet movie music stands a good chance of resurging this year, in part because the major categories will have eight nominees each, up from the five they've had for decades.
First, there's the creatively adventurous (and commercially successful) set of songs Kendrick Lamar put together to accompany "Black Panther," which could pick up an album of the year nod as well as a nomination for record of the year for Lamar and SZA's hit duet "All the Stars."
Then there's "The Greatest Showman," one of the year's biggest-selling LPs. It's unlikely to turn up in the album of the year category, but the movie's "This Is Me" — written by Oscar winners Benj Pasek and Justin Paul — has a shot in song of the year.
Should that happen, "This Is Me" would likely be up against yet another silver-screen artifact in "Shallow," Lady Gaga's Bic-flicking power ballad from "A Star Is Born." (Due to its release just days after the Grammys' Sept. 30 eligibility deadline, the full "Star" soundtrack won't be in contention until 2019.)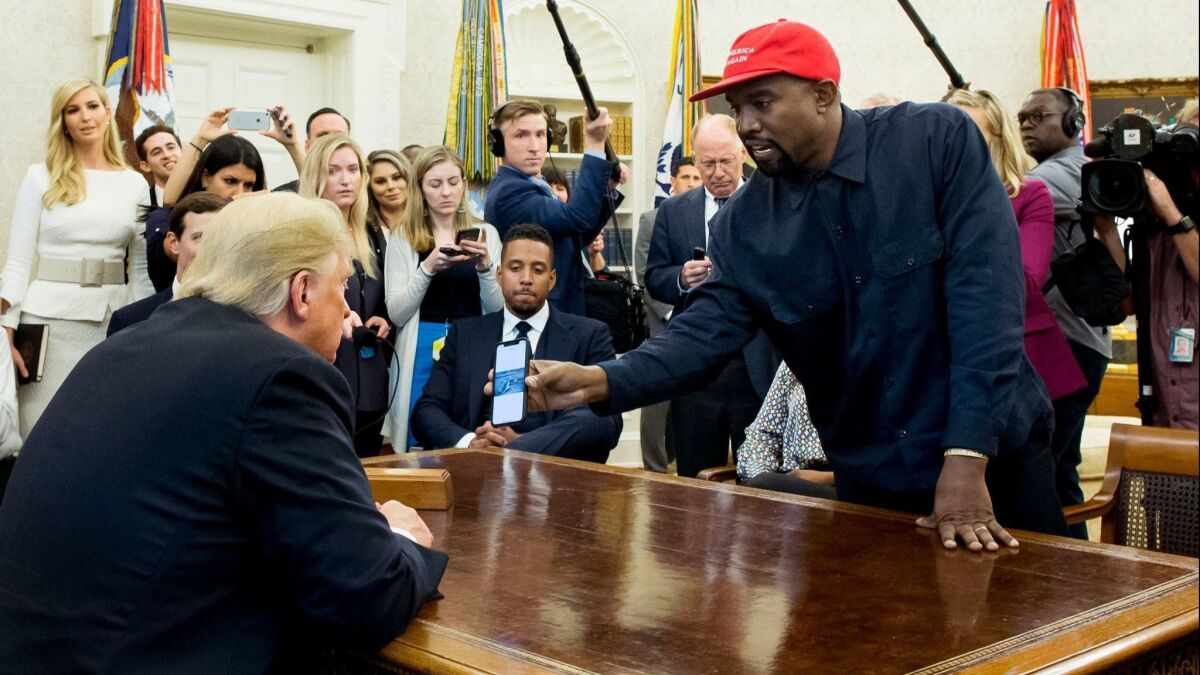 RELATED: Can 2019 Grammy Award nominations avoid last year's #GrammysSoMale criticisms? »
Problem in rap
The Grammys have never had an easy relationship with hip-hop, a genre whose dominance of pop music in the last decade has been clear everywhere except at music's most important awards show.
But if the academy is looking to correct for its blind spot, 2018 has made the job only tougher: This year some of rap's most consequential output was by artists we might describe as problematic, including Kanye West, whose intriguing "Ye" album came out amid his extended bromance with President Trump.
Indeed, West's trollish behavior over the past 12 months may prove to have been too much for the music industry's limousine-liberal establishment. But to shun one of pop's prime movers seems equally fraught — one reason Grammy voters might choose to honor West with a lower-profile producer of the year nod for his impressive studio work on "Ye" along with albums by Pusha-T, Nas and Kids See Ghosts.
Yet voters will still need to grapple with how best to recognize 6ix9ine and the late XXXTentacion, both of whom connected with huge audiences despite (or perhaps because of) long histories of alleged criminal abuse.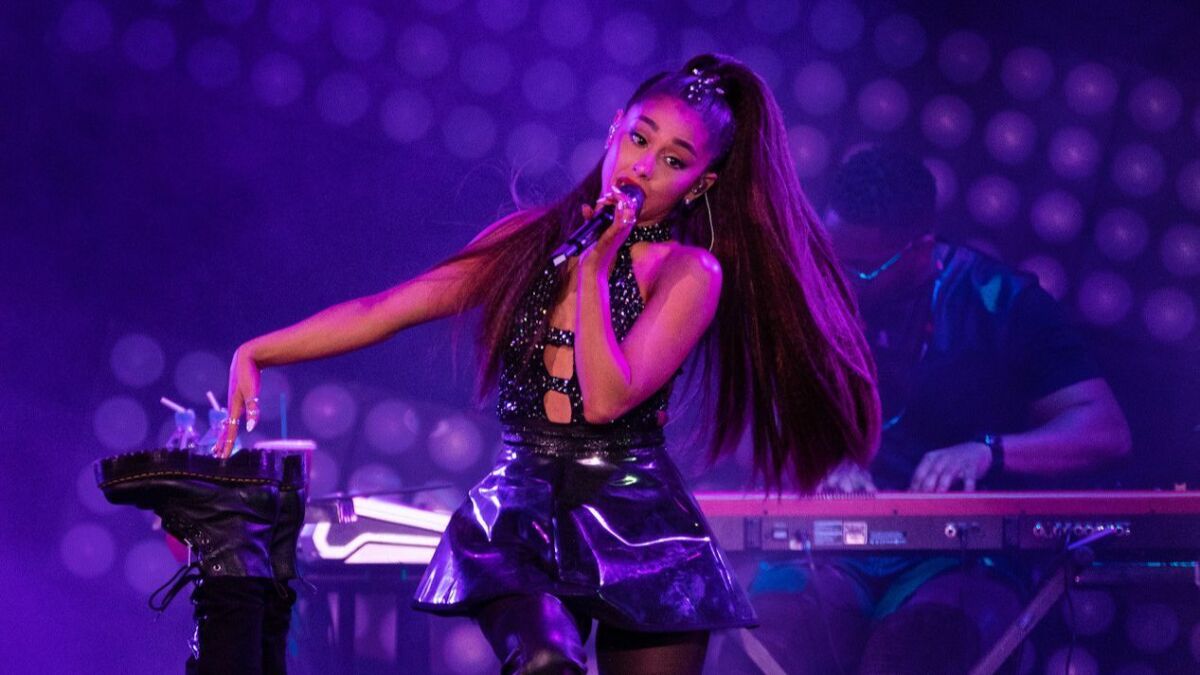 Young, not dumb
Nearly as frustrating as the Grammys' overlooking hip-hop is the way the ceremony regularly minimizes pop aimed at young listeners — especially young girls.
In the past that's meant snubs of Miley Cyrus and the "Frozen" soundtrack. One Direction, to name another victim, went on hiatus a few years ago without having earned a nomination, which feels particularly egregious given that the hugely popular boy band often sounded like it was covering the classic-rock songs that academy members love.
On Friday we'll see if those folks were able to shake their old-fashioned ideas about serious art (and who makes it) to appreciate thoughtful, clever, intensely emotional music by the likes of Ariana Grande, Troye Sivan and Charlie Puth.
Twitter: @mikaelwood
Get our L.A. Goes Out newsletter, with the week's best events, to help you explore and experience our city.
You may occasionally receive promotional content from the Los Angeles Times.