Fifth Harmony vet Lauren Jauregui is ready for the spotlight — alone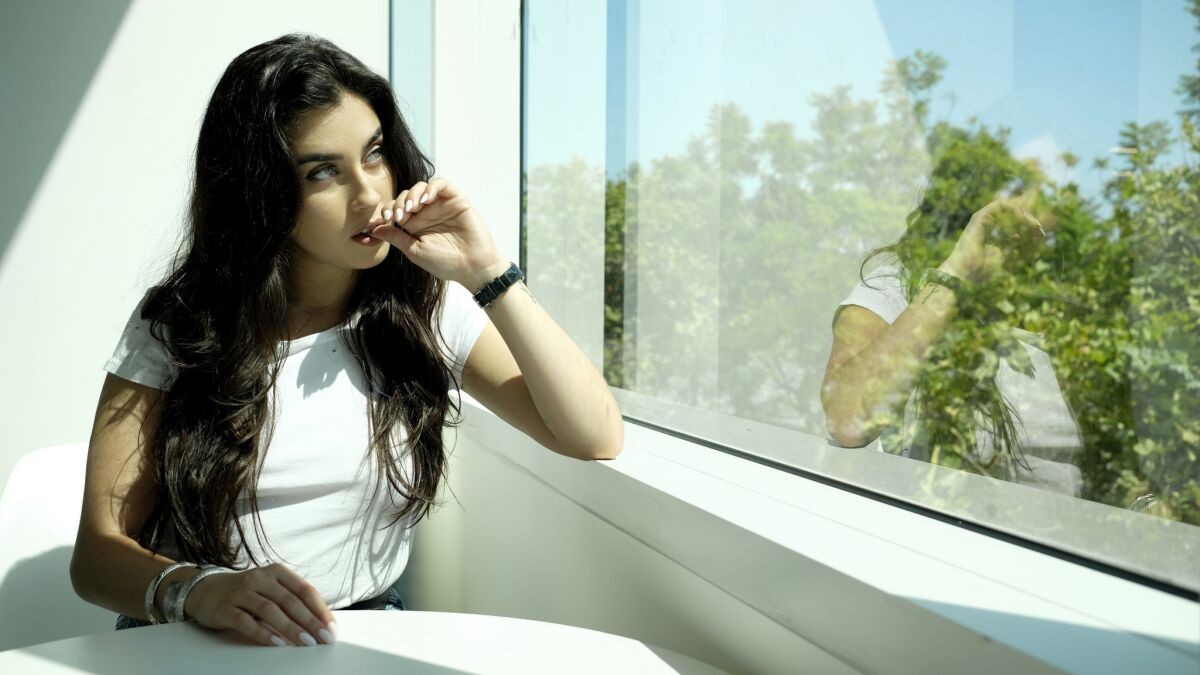 On Lauren Jauregui's forearm, a crucial date — "6.6.18" – is etched in permanent black ink.
The date marks the first time the 22-year-old singer-songwriter performed an entire set as a solo artist, opening for collaborator Halsey on the Latin American leg of her Hopeless Fountain Kingdom tour. That's where she previewed music from a forthcoming solo debut that's expected to arrive early next year via Sony Music.
"It was where I realized I can do this and that this was exactly what I was meant to do," she said. "I got to just be me – giving my energy with songs that I'd written and expressing myself with my choreography and what I wanted to wear. By the end of it, I was crying because it was so powerful."
Jauregui's hunger for creative freedom and individuality is familiar to any performer that started off in a singing group — just ask any of the guys from One Direction — and it's magnified for this singer who came to fame as one-fifth of multiplatinum girl group Fifth Harmony.
At 16, she entered the short-lived U.S. edition of "The X Factor" as a solo contestant before she was packaged with four other young hopefuls as a group envisioned by Simon Cowell and then-Epic Records Chairman L.A. Reid.
Fifth Harmony finished third in the competition and took off from there. They sold millions of singles, toured the world, made history as the first girl group to score a top 10 Billboard Hot 100 hit in nearly a decade, scooped up dozens of awards and even performed at the White House.
Yet the ladies struggled for autonomy as their profile rose, the price that often comes with being a manufactured pop entity.
FULL COVERAGE: 2018 fall arts preview »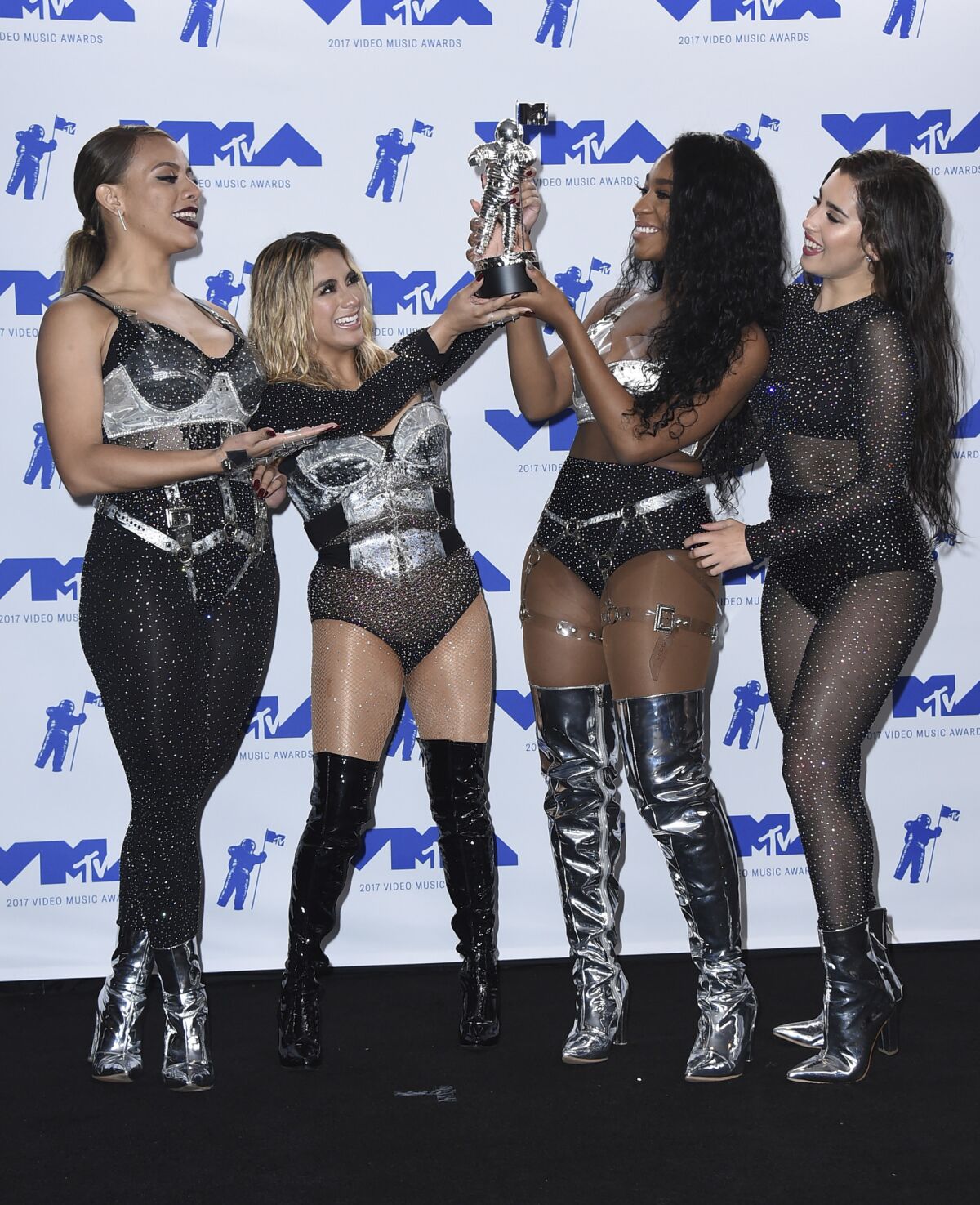 Exhaustion from a breakneck schedule and frustrations over creative fulfillment – members had no say on collaborators or the songwriting – exploded into teary onstage breakdowns, infighting, family feuding and the departure of a member. And Jauregui made headlines when a recording of her tearfully telling her cohort they were being treated like "literal slaves" was leaked.
Fifth Harmony fought for its independence, repaired its group dynamic and put out a killer album they had control over before going on indefinite hiatus earlier this year to give its members time to pursue solo interests.
Before the group disbanded, Jauregui tested the waters as a solo artist by guesting on tracks from Marian Hill, Steve Aoki and Halsey. Ironically, it was in those collaborations that the singer began feeling comfortable on her own.
But it wasn't until a session with Khaled Rohaim of production group Twice as Nice late last year where she found her voice, writing what became the first song for her forthcoming project — a soulful number called "Inside" that's a stark departure from the slinky dance-pop and R&B she did with her former group.
Since then she's has been in the studio daily, writing on average a song a day and has logged studio time with Illangelo, Kid Harpoon, King Henry, Ilsey Juber and Alex Hope for her solo debut.
The music Jauregui has been recording is deeply self-explorative, influenced by her Cuban background and diverse musical tastes.
"It has been such an incredibly freeing process," she says of the new music she's recorded. "I've really let myself be guided by not having any inhibition about what I was gonna say or how it was gonna come out. And it's really therapeutic, if nothing else, to be able to dive into my mind."
2018 fall arts preview: This fall's must-hear albums and must-see concerts »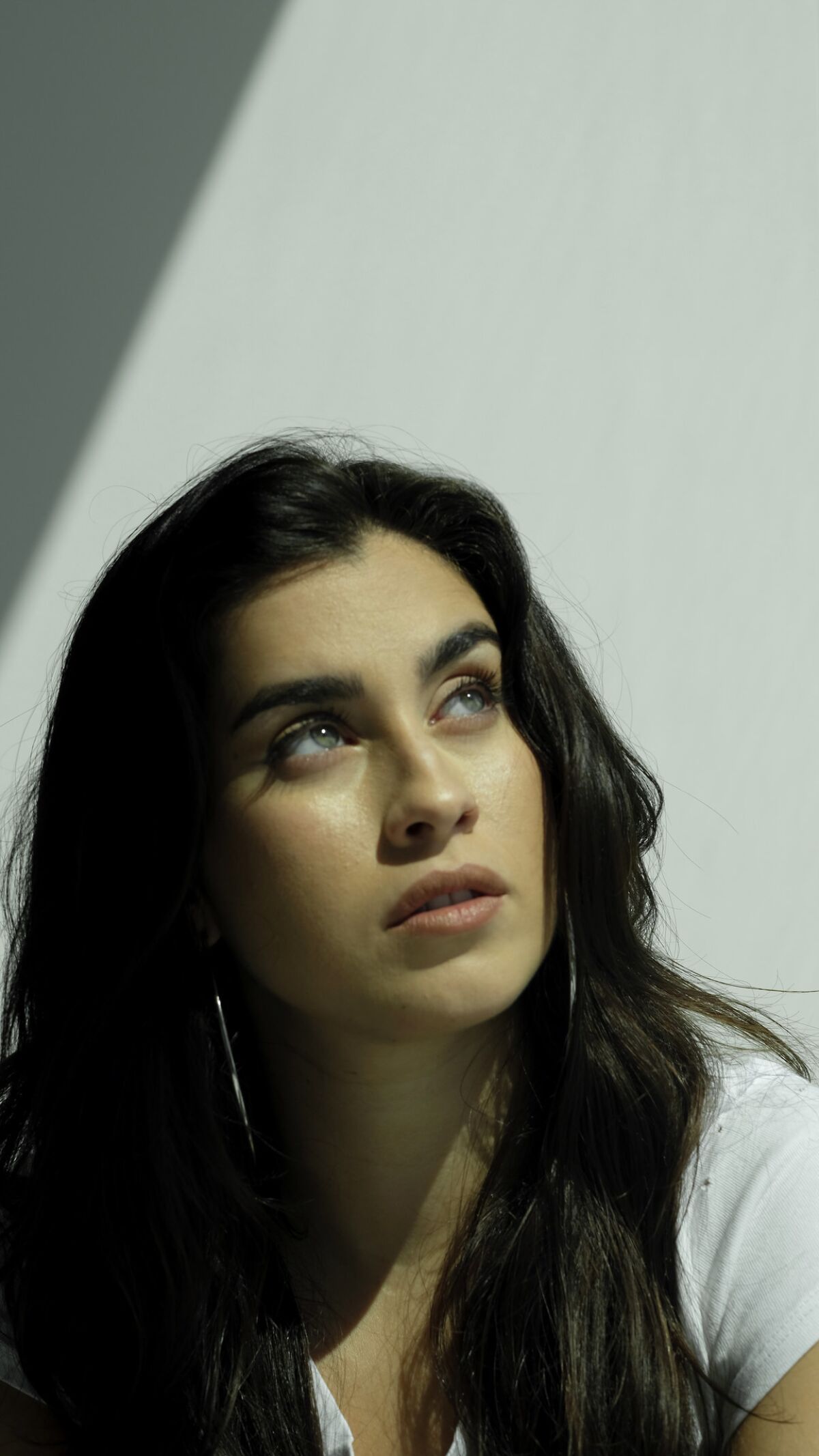 That transparency about what drives her passion has been a constant for the performer. Since coming out as bisexual in an open letter to Trump supporters, she's been a sharp-tongued critic of the administration and has used her platform to fight for LGBTQ and women's rights, immigration reform and gun control. The Florida native has called out Sen. Marco Rubio (R-Fla.) over a biblical tweet in the wake of the Parkland high school shooting.
So it came as no surprise then when comedian Tiffany Haddish complimented Jauregui's former bandmate Camila Cabello by disparaging the rest of the group at last month's MTV Video Music Awards that the singer tweeted about the lack of support for women by other women performers.
"Waiting for the day when supporting one successful dope woman does not mean insult to other successful dope women," she wrote online.
I don't ever want to be associated with shade — I'm only ever throwing light.
— Singer Lauren Jauregui
While the riff was actually a reference to blowback she got over talking about her friend Halsey's snubs from the award show, the sentiment was "very much applicable" to Haddish's joke and the onslaught of shade the members have consistently faced online.
"Obviously all of the news articles had to be pertaining to shade. It had to be about me reacting to that," she said with a laugh. "It had to be about me caring about that and I don't even care. Those award show scripts are written to get ratings."
"I do worry about the way that we all receive each other and the way that female artists are allowed to exist in these places," she continued. "There are so many incredible, talented women making incredible [music] right now but we really still live in a culture where we have to pin them against each other. It's like one has to be better than the other and be the reigning supreme. And, it's like, no, we can all coexist and we all have beautiful talents to offer. I don't ever want to be associated with shade — I'm only ever throwing light."
She is, however, fully aware of what awaits her when she officially releases her music. She knows there will be endless comparisons and judgments from critics and strangers on the Internet, particularly on how the music performs in relation to her band.
But Jauregui makes one thing clear: She competes with no one but herself.
"Whether I like it or not, the world's going to compare me not only to every other female and male artist that exists, but obviously to my counterparts because of the group that I was in. We love to judge people and do polls about their existence, their art and whether it flopped or didn't," she said.
"When you're writing from your heart like I am right now and creating music that really means something to you, the prospect of putting it out into the world and people debating whether it's a flop or not is, truthfully, terrifying — crippling even," Jauergui continued. "But I stop and remind myself that I'm talented. I can write. I can sing. This is my gift. So, I can either listen to what everybody else says and compare myself to their standards, or I can just uplift my own standards and continue to better myself for myself."
---
Your essential guide to the arts in L.A.
Get Carolina A. Miranda's weekly newsletter for what's happening, plus openings, critics' picks and more.
You may occasionally receive promotional content from the Los Angeles Times.