'My Girl,' Run-DMC's 'Raising Hell' among 25 selections joining National Recording Registry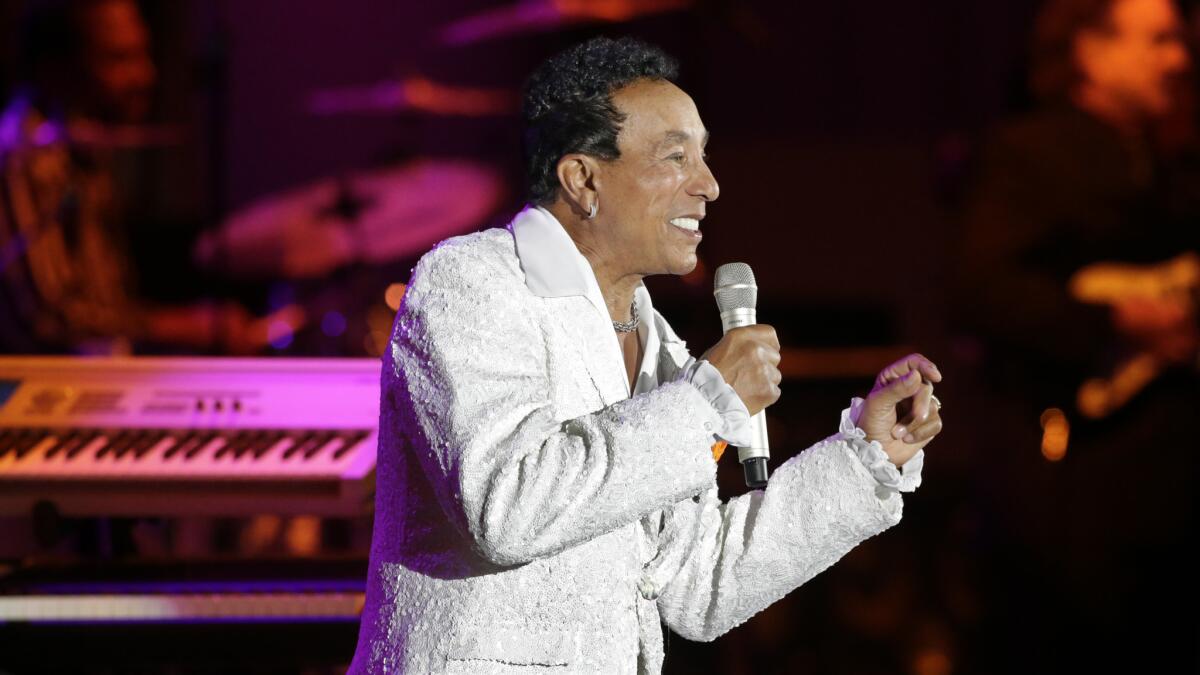 It began with a simple two-note figure: one long, two short, played on the bass, the genesis of what became the first No. 1 hit for Motown Records' group the Temptations back in 1965.
Now "My Girl" is also one of 25 sound recordings being honored with election to the National Recording Registry, a compendium of recorded works singled out by the Library of Congress for their historical, cultural or aesthetic significance.
"It's a dream come true for me, man," the song's co-writer, William "Smokey" Robinson, 78, told The Times on Tuesday. "When I write something, I try to write something that will mean something — and mean something from now on, or in this case, from then on."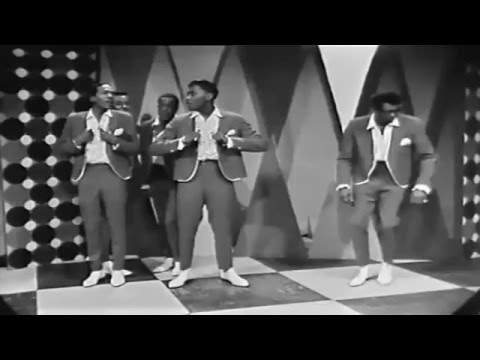 "My Girl," which Robinson wrote with his bandmate in the Miracles Ronald White, is joined this year by two dozen other typically diverse recordings being added to the registry, which was established by Congress as part of the National Recording Preservation Act of 2000.
They include Run-DMC's 1986 breakthrough rap album "Raising Hell" and Tony Bennett's signature 1962 pop ballad "I Left My Heart in San Francisco. Also included is news coverage of proceedings that led to the creation of the United Nations and Bill Haley and His Comets' 1954 call to teenage action on the dance floor, "Rock Around the Clock."
Fleetwood Mac's 1977 blockbuster rock album "Rumours" is also newly headed into the registry along with the 1965 soundtrack to "The Sound of Music" featuring Julie Andrews, a 1972 live album "An Evening with Groucho" documenting the famed comedian's performance at Carnegie Hall and pianist Artur Schnabel's set of all 32 Beethoven piano sonatas recorded from 1932 to 1935.
"It's wonderful," said Robinson, who noted that the inspiration for the song wasn't, as has been suggested over the decades, the desire to create a love song for his wife. Instead, he said, "I wanted to write something sweet for [Temptations singer] David Ruffin to sing."
Until that point, Ruffin had never sung lead on one of the group's singles.
"Now, anywhere in the world I go, people know that song and sing along — in France, Italy, even places where English isn't their first language," he said. "It's something I didn't expect, because I don't expect anything. I'm just writing and hoping people will like it. This is proof to me that I succeeded."
For Run-DMC member Rev Run, news of "Raising Hell" joining the registry is "a massive honor. I could not believe that something we put together so many years ago was going to be honored at such a high level. I had to ask my manager two times if this was for real.
"I am truly grateful to be in such great company," he told The Times. "For a rap artist to be put on the same level as these other great artists is truly a massive honor."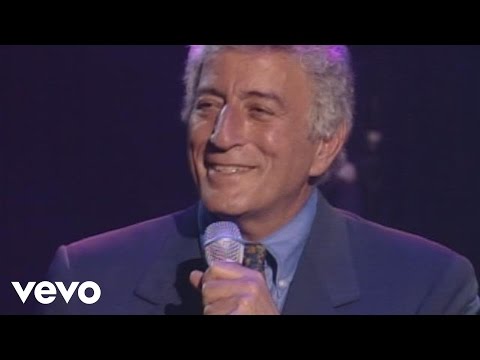 The newly designated recordings span nearly the entire 20th century. Included is a 1911 recording by Victor Herbert and his orchestra of Herbert's operetta "Dream Melody Intermezzo: Naughty Marietta," as well as a 1996 album from cellist Yo-Yo Ma that premiered contemporary cello concertos by Richard Danielpour, Leon Kirchner and Christopher Rouse.
Recordings must be at least 10 years old before they become eligible for the registry. The choices are not limited to music, although music represents the vast majority in the registry.
There are also spoken-word recordings and noteworthy newscasts, including NBC Radio's World War II-era coverage of the gathering in San Francisco of people from around the world that led to the creation of the United Nations.
"This annual celebration of recorded sound reminds us of our varied and remarkable American experience," Librarian of Congress Carla Hayden said in a statement. "The unique trinity of historic, cultural and aesthetic significance reflected in the National Recording Registry each year is an opportunity for reflection on landmark moments, diverse cultures and shared memories — all reflected in our recorded soundscape."
Among the more esoteric selections are recordings on some 200 wax cylinders of the voices of Sioux Yankton-Dakota tribe members made at the Standing Rock Reservation in 1928. They consist of spoken-word presentations and many of the tribe's songs.
Recordings are chosen with both expert and public input, the latter submitted to the registry's website.
Other recordings joining hundreds previously inducted include Puerto Rican band Canario y Su Grupo's 1930 single "Lamento Borincano" and the Mississippi Sheiks' blues hit from the same year "Sitting on Top of the World."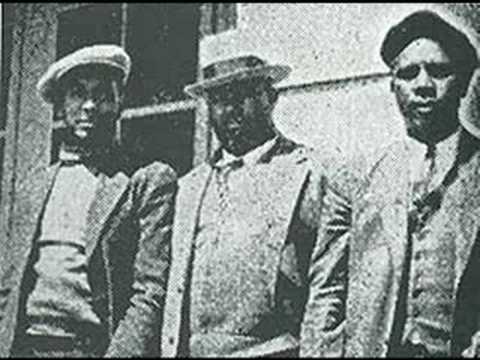 Harry Belafonte's 1956 album "Calypso" is also among this year's class chosen for the registry, for its role fueling public interest in world music more than six decades ago and launching a nationwide passion for calypso music of the West Indies, where his parents were born.
The only known radio broadcast by blues musician Sonny Boy Williamson II, a 1965 "King Biscuit Time" program, is going into the registry, along with Clara Ward and the Ward Singers' 1950 gospel song "How I Got Over."
Other entries include country guitarist, singer and songwriter Merle Travis' 1946 album "Folk Songs of the Hills," Arlo Guthrie's comically rambling 1967 hippie-culture anthem "Alice's Restaurant Massacree" and Kenny Rogers' 1978 country hit "The Gambler."
"The song was not written about gambling, it was written with a very personal look at life," said Rogers of the Don Schlitz song he turned into a No. 1 country hit and a Top 20 pop hit as well. "To say I'm proud is an understatement. It speaks very highly for Don Schiltz's writing ability."
Experimentalist composer-musicians Steve Reich, Richard Maxfield and Pauline Oliveros' avant garde 1967 album "New Sounds in Electronic Music," Chic's 1978 disco hit "Le Freak," Kenny Loggins' theme song for the 1984 movie "Footloose" and Gloria Estefan and the Miami Sound Machine's "Rhythm Is Gonna Get You" round out the latest choices for the registry.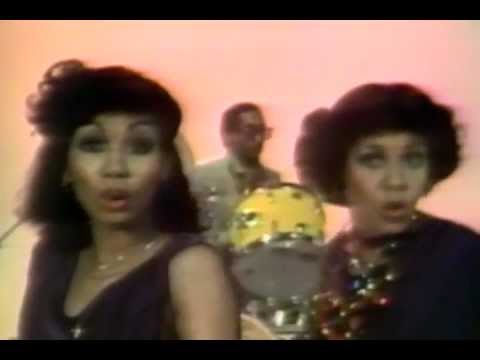 Congress charged the librarian of Congress with choosing 25 titles per year, with advice from the National Recording Preservation Board and factoring in public input.
This year's crop brings the total of recordings in the registry to 500, a small slice of the library's collection of nearly 3 million sound recordings.
Follow @RandyLewis2 on Twitter.com
For Classic Rock coverage, join us on Facebook
Get our L.A. Goes Out newsletter, with the week's best events, to help you explore and experience our city.
You may occasionally receive promotional content from the Los Angeles Times.