Quincy Jones on Aretha Franklin: 'She turned this country upside down'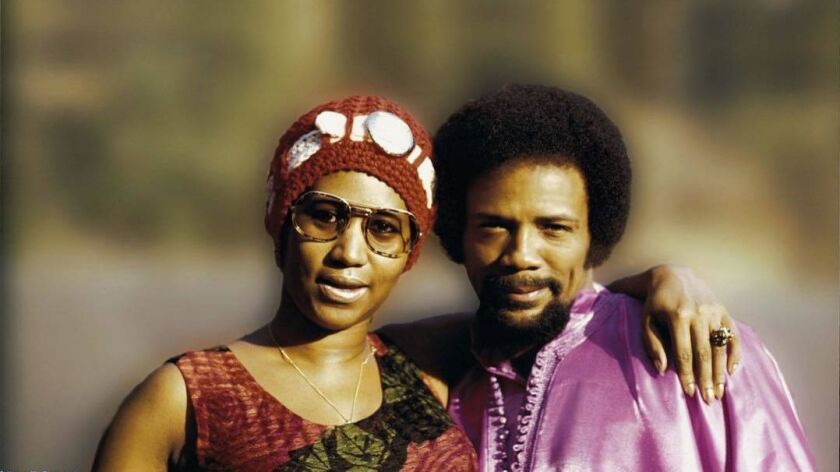 More than a half-century ago, Quincy Jones heard Aretha Franklin's voice for the first time.
At the time, Franklin was a young, prodigious vocalist singing in gospel caravan tours across the country under the tutelage of her father, the Rev. C.L. Franklin. And Jones' career as a jazz arranger and conductor was taking flight.
Throughout their illustrious careers, Franklin and Jones collaborated on myriad live productions, but the two only made one album together — 1973's "Hey Now Hey (The Other Side of the Sky)."
Franklin was hot off a pair of masterful releases, "Young, Gifted and Black" and "Amazing Grace" — an album that transformed gospel music and remains Franklin's bestselling work — when she teamed up with Jones in spring 1972.
For five months the two worked and the result is one of the more curious entries in her early canon.
"Hey Now Hey (The Other Side of the Sky)" saw Franklin veer away from the gospel-influenced R&B and soul that made her famous. Instead, she played with a palette of lavish orchestrations that stretched across psychedelia, funk, classical, jazz and blues.
Franklin and Jones turned Bobby Womack's soulful "That's the Way I Feel About 'Cha" into a sultry jazz production that stretched over seven minutes; her sister Carolyn wrote a lush ballad, "Angel," that would top the R&B charts; and Franklin's delicate take on the "West Side Story" standard "Somewhere" is a showstopper. Yet the unconventional, experimental album didn't fare well commercially or with critics at the time.
"Hey Now Hey (The Other Side of the Sky)" remains a fond memory for Jones. After Franklin's death last week at age 76, pop music writer Gerrick D. Kennedy asked Jones to look back on his relationship with Franklin and their adventurous collaboration.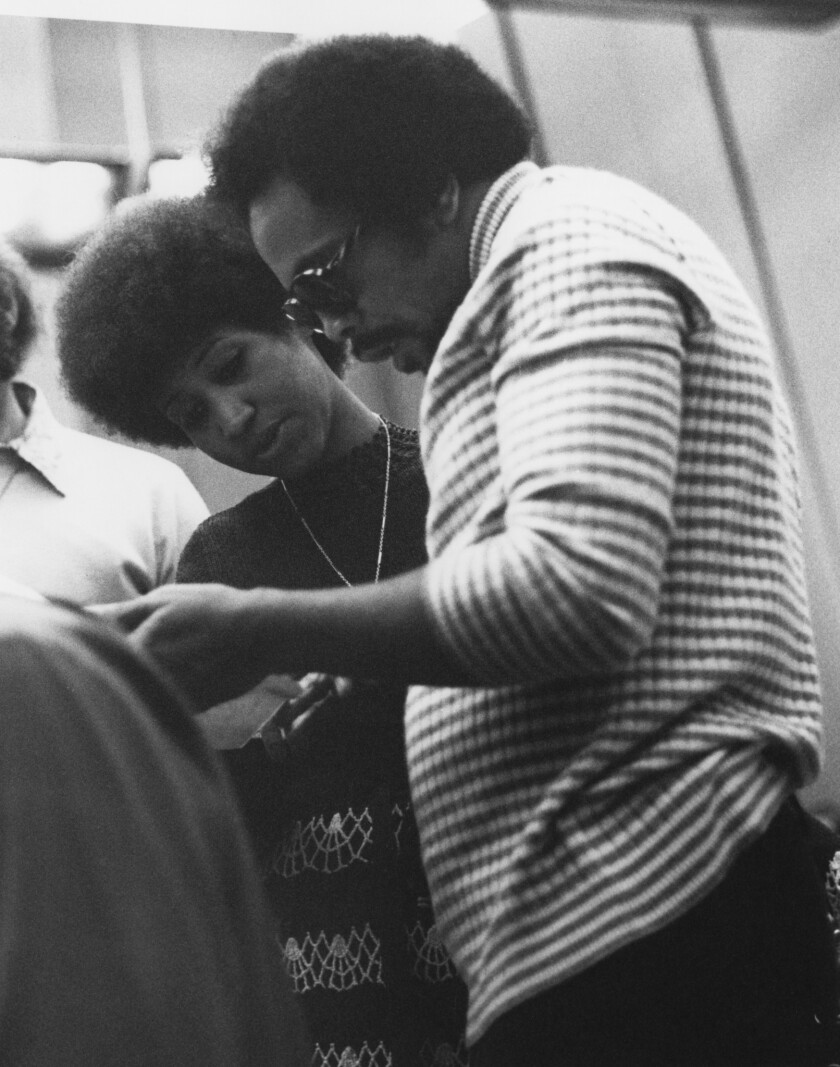 I first heard her at church when she was 12 years old. Dinah Washington initially told me that Aretha was the "next one," and her point was instantly proven upon hearing that little girl sing her heart out. She had chops like you've never heard before, and there was no doubt in any of our minds that she was special. Her voice carried an unbelievable amount of weight at such a young age, and she had the soul to back it up.
In 1972, Jerry Wexler asked me to produce an album with her and I had absolutely no reservations about accepting.
We had some of the best musicians on the planet in those sessions [Billy Preston, Joe Farrell, Spooner Oldham and Jimmy Johnson all played on the album]. Aretha was an absolute professional from the start. Leonard Bernstein and Stephen Sondheim's "Somewhere" from "West Side Story" is my all-time favorite, and it truly exemplifies her versatility and personality.
Among many of the incredible musicians we had on the album, the combination of Ray Brown on bass, Phil Woods' string section and Aretha on piano was the perfect blend. She was so comfortable behind those keys, and even still, she would practice her licks about 20 times over.
It wouldn't matter if her last take was perfect, she knew she could do better and wouldn't stop until she got there. Her little sister Carolyn wrote "Angel," and being able to work with her more "jazzy" side — especially on "Moody's Mood" — was an absolute dream.
That album, along with everything I do, is all about instinct, and we just went with it. We didn't need to force any of the music because that's when you lose the magic. Nothing surprised me about her, she was always No. 1.
Aretha turned this country upside down. Not only did her music set the bar for every musician who came after her, but her presence demanded respect and she gave permission to her fellow African American and female counterparts to do the same.
When you listen to her sing "Respect" or "(You Make Me Feel Like) A Natural Woman," you can hear her passion for the messages behind the music. These songs became anthems for the black community and society at large. She had a sound like no other, and it wasn't just her talent that placed her in a position to assume the title of "Queen of Soul." It was her hard work, plain and simple.
She was an absolutely profound artist. She ruled from day one, and will continue to do so, until the end of time. It absolutely breaks my heart to have lost my baby sis, but it makes my soul smile to know that she will live on, through the memory of her music.
For more music news follow me on Twitter:@GerrickKennedy
---
Inside the business of entertainment
The Wide Shot brings you news, analysis and insights on everything from streaming wars to production — and what it all means for the future.
You may occasionally receive promotional content from the Los Angeles Times.