Review: Robyn returns to L.A., defiant and blissed-out, an antidote to dark times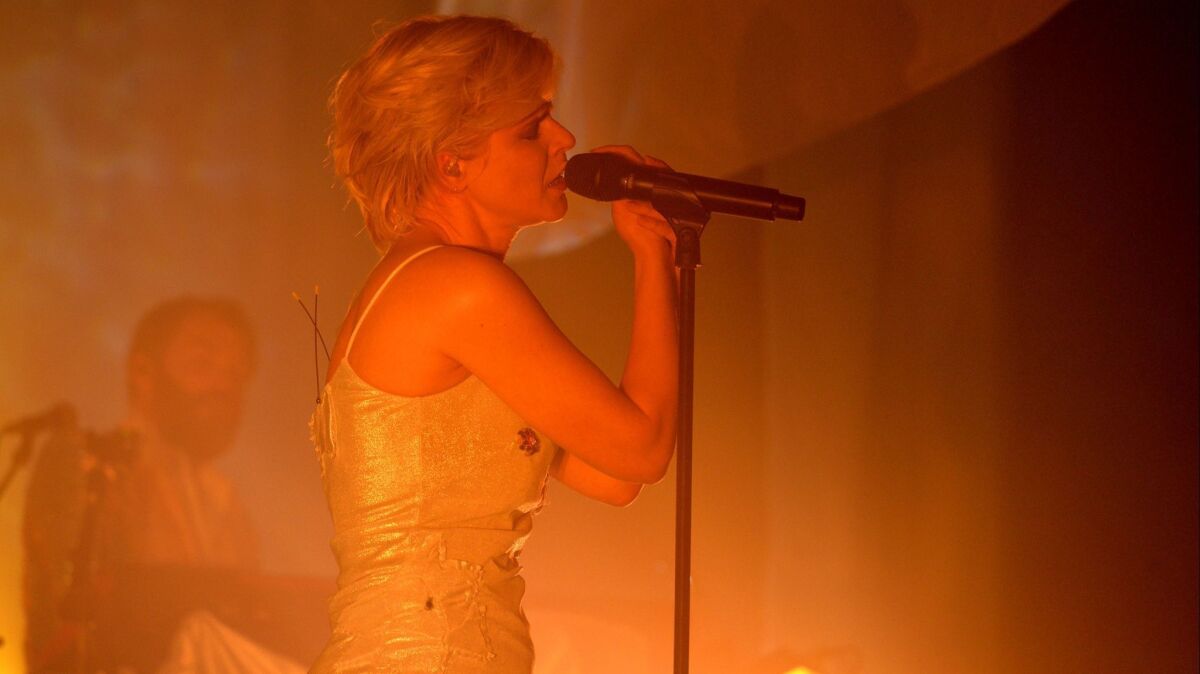 What's the role for unabashedly joyful, hopeful music today? Is it simply a tonic, a brief change of pace from the steady IV drip of bad news everywhere else? Or is it a choice to not let malaise claim every last corner of your life?
That was the question that greeted Robyn's first album in eight years, "Honey," upon its release in October. The album from the Swedish disco-pop conqueror landed like a surprise dozen roses at the end of an awful day at the office. Defiantly blissed-out, club-ready and sporting her most sensual and textural productions yet, it was as much a proposition as an album. The world could feel like this for an hour instead of how it is now.
That was no accident. The album came after one of the darkest periods in Robyn's personal life, with a split from her longtime partner and the death of a favorite collaborator, Christian Falk. The long gap between records wasn't strategic per se — she just needed that much time to feel right again. "Honey" was supposed to be a reminder that things can, and do, get better.
On Friday, the singer brought it to the Palladium for the first of two sold-out shows (part of the Red Bull Music Festival). It wasn't the same kind of exalted, production-heavy club fantasia that her festival and amphitheater dates have been. But it was a very welcome reminder that the world's problems can be tuned out for a bit: a worthy thing to do every now and again.
ALSO: Phoebe Bridgers and Conor Oberst clandestinely make an L.A.-inspired album »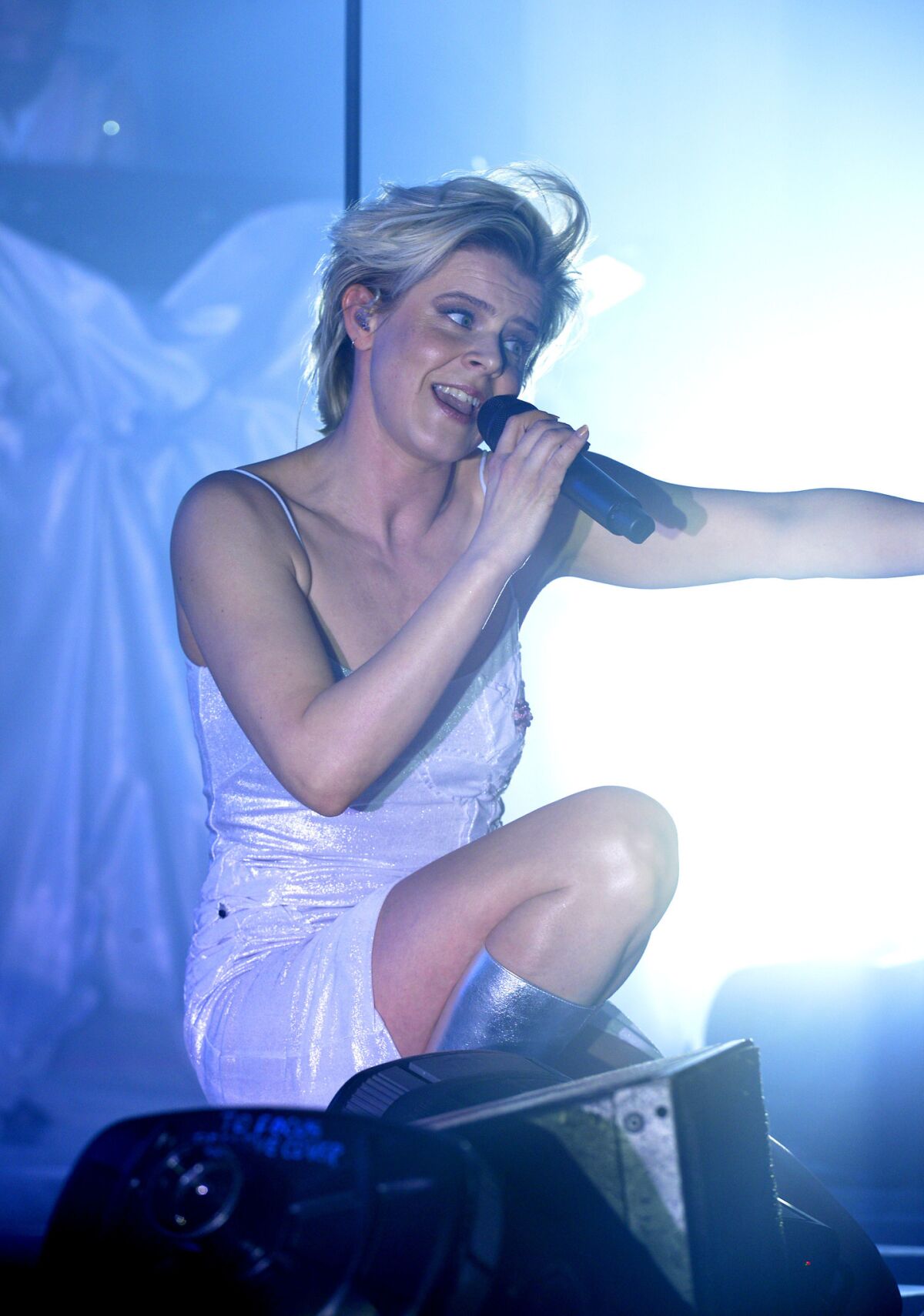 Is Greta Van Fleet pushing rock backwards or forwards? »
Robyn and her band played in front of a billowing white backdrop of gauzy curtains. A hand with far too many fingers seemed to be lifting the band into the clouds. It looked, quite literally, heavenly. For all that she's been through, who could blame her for wanting to perform in a stage that felt like that?
It felt apropos to the mission of the new record, which she played almost in its entirety. This was a supposed to be a clean, fresh start for her. Her set's kickoff numbers, "Send To Robin Immediately" and "Honey" — the regal centerpiece of the album and perhaps one of her career's best — made it clear that this was pivot point for a new era, one where she can let her guard down again.
"Missing U," another album highlight, had all the disco sparkle of her early work but now landed with a deeper sense of candor and loss.
It also came at a funny time, because in the near decade she was gone, there's also been a wave of Robyn nostalgia. This Party is Killing You is a bicoastal club night devoted to her music, one she's been known to pop into on occasion. The HBO show "Girls" wrapped up its final season with a version of "Honey," a fond callback to its use of Robyn's "Dancing On My Own" years prior. As actual pop music fades on the pop charts, there's been some retro-mania for the kind of feeling she represented. Melody, dance beats, optimism — all unfashionable things on streaming today.
She may not have come back exactly as fans remembered it on Friday. Of course she played the hits (and what hits!) from her mid-career ascent, including "Call Your Girlfriend." But Robyn's never operated on anyone else's timetable. The "Honey" tunes look a few steps down the road, showing what pop music can mean to someone with very little reason to feel good right now. It's a switch you can flip to feel better. And to judge from Friday's show, Robyn has defiantly flipped it on.
For breaking music news, follow @augustbrown on Twitter.
---
Get our L.A. Goes Out newsletter, with the week's best events, to help you explore and experience our city.
You may occasionally receive promotional content from the Los Angeles Times.