14 Images
Music stars' standout cameos
After careful consideration, we have divined four main reasons pop stars show up on television shows with such great frequency: 1) It's a desperate ratings ploy by the network to give advertising execs and marketers something to hype. 2) It's a desperate ploy by a music label to get a musician some additional exposure. 3) Singers often want to break into the acting biz after making a video or two. 4) The singer loves the show, the show loves the singer -- hey, we should get together and do something sometime!
There is an endless supply of pop stars making television cameos -- No Doubt (pictured) will perform on "Gossip Girl" and The Veronicas will rock the
"90210"
prom -- but only a few of these have been truly memorable, momentous or successful. Here are a few of the very best.
Compiled by Deborah Netburn, Patrick Day, Todd Martens, Stephanie Lysaght and Kate Stanhope, Los Angeles Times staff writers
(The CW)
Most obvious PR stunt:
Britney Spears
on "How I Met Your Mother"
Mere months after Brit Brit lost her hair, her chidren's custody and (some would say) her sanity, the first move in her road to redemption was a two-episode stint on "How I Met Your Mother" in March 2008. On the comedy, Spears exhibited strong comedic timing as a receptionist who falls a little too hard for Ted (Josh Radnor).
(Monty Brinton / CBS)
Most tongue-in-cheek cameo:
Rooney on "The O.C."
During its first season, "The O.C." was a hip and happening pop culture phenomenon, so it was only a matter of time before some band in need of extra exposure came calling. Enter Rooney. Producers based an entire episode around the band when Ryan, Marissa and company get into some major drama at a Rooney concert. However, seeing Luke (Chris Carmack) awkwardly shout "Yeah, Rooney!" and sing along off-key makes this cameo too cheesy to bear.
(Fox)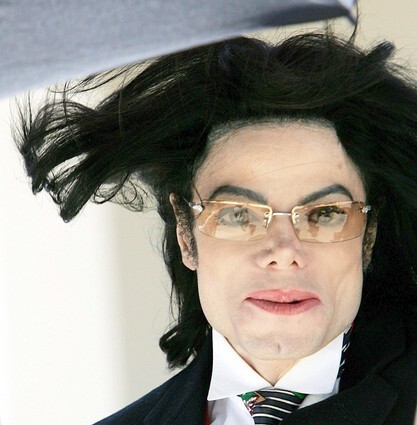 Most convoluted cameo:
Michael Jackson
on "The Simpsons"
"The Simpsons," for its third season premiere, featured a large white mental patient who thought he was Michael Jackson and sounded surprisingly like Jackson, although the credits at the end of the episode credited John Jay Smith. Who is John Jay Smith? No one knows. Because of some arcane contractual reasons, "Simpsons" creator Matt Groening and his writing staff have never been able to confirm Jackson's participation in the episode. Although they've strongly hinted at it through the years.
(Justin Sullivan / AFP/Getty Images)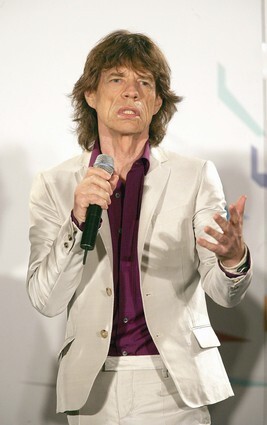 Most necessary cameo:
Mick Jagger on "Knights of Prosperity"
Like fancy shoes and smoothie boosts, pop star cameos are frequently superfluous to the main action. But occasionally, the storytelling fates align to place the cameo central to the entire project. Such was the case with ABC's short-lived comedy "The Knights of Prosperity," in which several down-and-out guys conspired to rob Mick Jagger's swanky New York apartment. Strange premise, and not one that requires Jagger's continual presence. But without his cameo appearance in the series' pilot, the whole enterprise would have just felt hollow.
(Dave Hogan / Getty Images)
Best nonparticipatory cameo:
Bono on "South Park"
Chuck Jones and the "Looney Tunes" gang used to have celebrity cameos all the time in their cartoons yet never had to rely on the participation of Cagney, Bogart or Durante. But Hanna-Barbera changed all that with its extensive use of celebrity cameos in its "Scooby-Doo" mysteries of the 1970s. Luckily, Trey Parker and Matt Stone have taken things back a step by having scads of cameos by celebrities, without ever having to seek their participation. This was exemplified in 2007 when "Bono" appeared in an episode about competitive bowel movements. Fans got to see the U2 singer doing humiliating things while the show's creators never had to wonder about what the real-life Bono would think. The best of both worlds.
(Peter Morrison / Associated Press)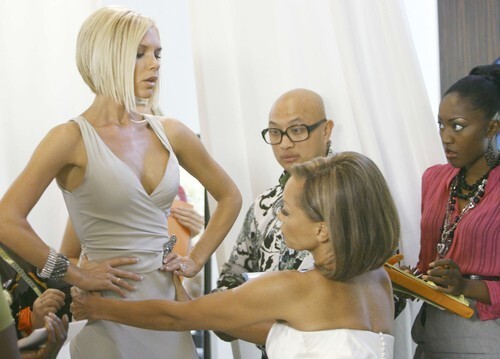 Most redeeming cameo:
Posh Spice on "Ugly Betty"
In her much-anticipated cameo on "Ugly Betty," Victoria Beckham showed that despite her proclivity for pouting, she doesn't take herself too seriously. On the show, Posh played a caricature of herself as Wilhelmina Slater's maid of honor. During an interview about Wilhelmina's wedding, Posh's shamelessly self-absorbed character starts hawking her new energy drink!
(Scott Garfield / ABC)
Best rocker courting the boomer audience:
Joan Jett on "Walker, Texas Ranger"
Before the singer of rock hit "Bad Reputation" went Broadway and joined the cast of "The Rocky Horror Picture Show" in 2000, she was testing her martial arts skills in a battle with Chuck Norris on his show, "Walker, Texas Ranger." She may have played a villain, but the Saturday night CBS action drama with a moral center was known more for its campy nature than a punk attitude.
(Greg Gorman)
Best sense of humor:
Alanis Morissette on "Curb Your Enthusiasm"
Give Morissette credit: Just as her career was coming back down to reality after the smash mid-'90s hit "Jagged Little Pill," she appeared on HBO's paean to anxiety, "Curb Your Enthusiasm." She played herself, and was to perform at a benefit concert, but when Larry David spoke irrationally about an impending terrorist attack, Morissette didn't prove a big-enough draw to assuage people's fears.
(Kevin Winter / Getty Images)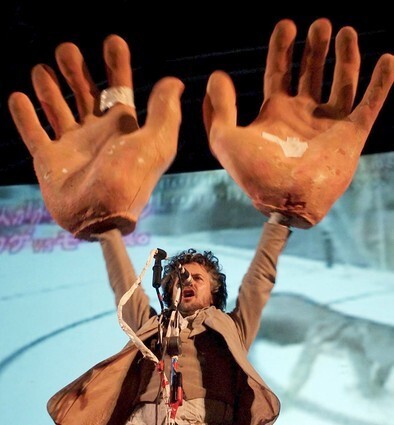 Most incongruous cameo:
Flaming Lips on "Beverly Hills 90210"
Even the characters on "90210" seemed confused by a visit from the Flaming Lips. "It's not Michael Bolton," said Ian Ziering's Steve Sanders when asked if it was indeed the Flaming Lips onstage.
Back in 1993, the Flaming Lips hadn't yet dipped into the electronic-enhanced orchestrated pop that won the band a more mainstream following around the turn of the century. Instead, the group was marked by a harder-edged guitar sound, with a kaleidoscope of scorched textures to swarm around squeaky-voiced singer Wayne Coyne. But the band had an alt-rock hit with the odd "She Don't Use Jelly," and was tapped to bring some cred to the mainstream soap opera.
(Albert Olivé / EPA)
Best-cast cameo (and beyond):
Liza Minnelli on "Arrested Development"
Who didn't squeal with delight when Liza Minnelli made her sitcom debut as a vivacious, wealthy and vertigo-suffering neighbor named Lucille Ostero on the mile-a-minute comedy "Arrested Development"? It simultaneously made no sense and all the sense in the world. The casting on that show was generally spot-on, but Minnelli as a wobbly vertigo sufferer? That takes casting genius!
(Paul Skipper / Associated Press)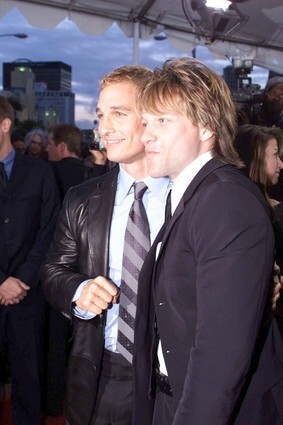 Most ubiquitous cameo maker:
Jon Bon Jovi
on "Sex and the City," "Ally McBeal," "The West Wing," etc.
So much hotter now that all that hair is gone, stadium rocker Bon Jovi has been popping up in films and on television with relative regularity since the mid-'90s. He hooked up with
Sarah Jessica Parker
on "Sex and the City," hooked up with Calista Flockhart on "Ally McBeal" and played himself on "The West Wing."
(Berliner Studio)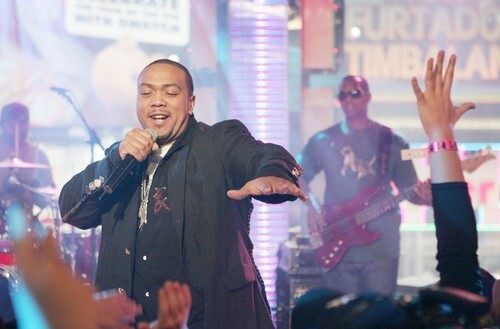 Most unexpected cameo:
Timbaland on "One Life to Live"
Fans of daytime TV know it's nothing new for a soap to host a musical guest — they've been doing it for years. But somehow, Timbaland popping up on "One Life to Live" as the big "get" when a new employee at a club has to hire an act feels especially incongruous. Celine Dion on "All My Children" makes sense — but Timbaland, the super-producer and rapper? Who was expecting that?
(Evan Agostini / Getty Images)