Los Rakas brings urban/reggaeton/hip-hop vibe to Troubadour Nov. 2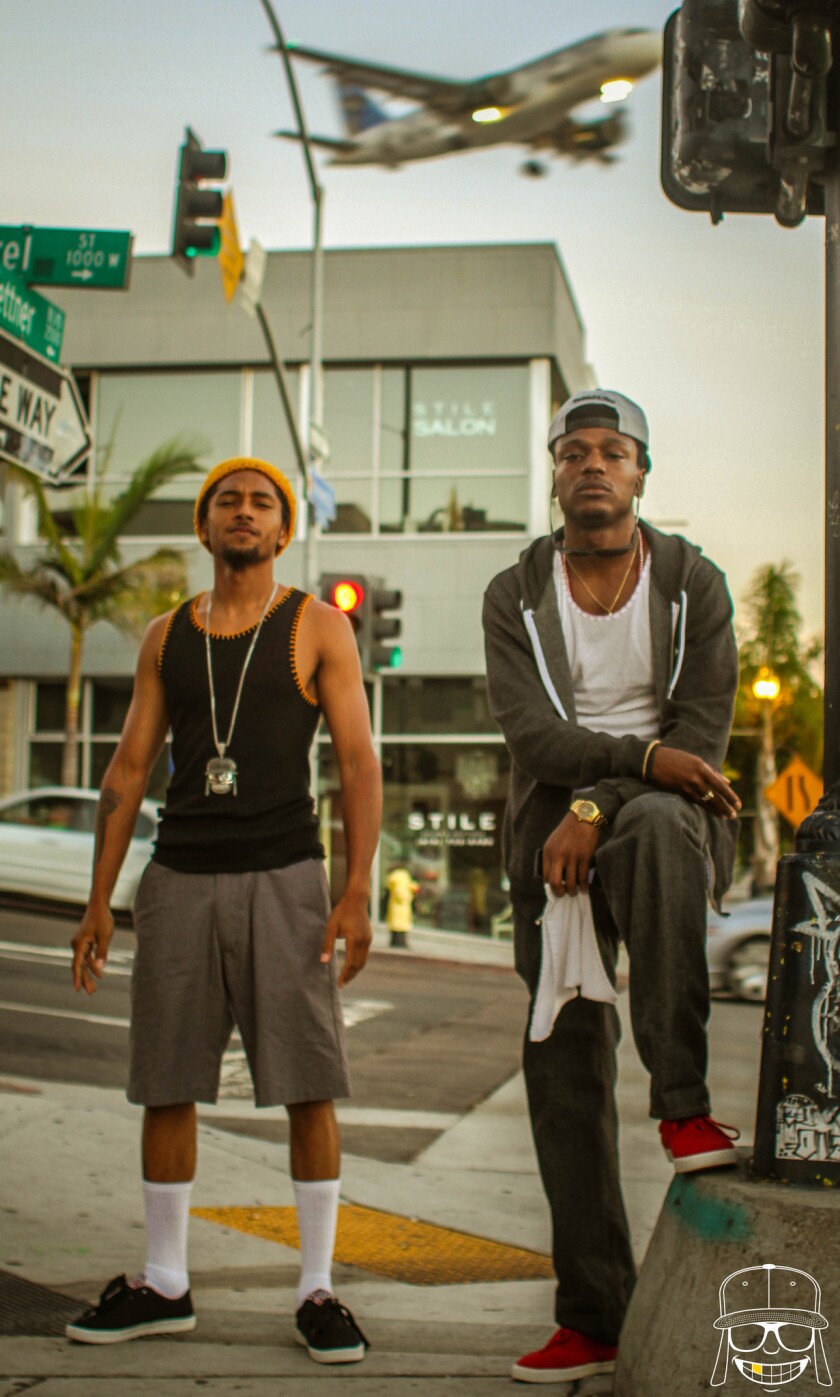 In Panamanian street patois, the word raka -- short for rakataka -- refers to a person who's poor, powerless and looked down on by snobs as déclassé. Or a gang-banger. Or worse.
But as appropriated by the Oakland musical duo Los Rakas, it's a badge of honor, like the Mexican slang term naco, shorthand for barrio cool.
"It means somebody from the ghetto who is proud of who they are," says Raka Dun, who along with his cousin Raka Rich makes up the Panamanian-American-by-way-of-the-Bay-Area group.
Since forming in 2006, Los Rakas, which performs Friday night at the Troubadour, has been on a two-man mission to remake raka in their own image. They're also out to demonstrate the futility of trying to dissect and label the various post-hip-hop, pan-Latin influences of groups like themselves, Puerto Rico's Calle 13 and Colombia's ChocQuib Town.
Already known as mixtape wizards before they started recording their own songs, Los Rakas concocts a bilingual gumbo from the Caribbean musical diaspora of Jamaican dance hall, reggaeton and reggae, stiffened with straight shots of hip-hop and R&B.;
Their Cinderella moment arrived when they became the first urban group to claim the Discovery Artist prize at the 2010 Latin Alternative Music Conference. Festival touring with Cypress Hill, Manu Chao and Erykah Badu further elevated their profile above the underground, ahead of their 2011 debut EP "Chancletas y Camisetas Bordada."
Los Rakas can do gangsta postures and drop urban rude-boy rhymes with the best Kingston toasters, as they demonstrate on "Pimpin' Smokin' Dro" (adult content). But they're even better when they cool the boasting and crank up the emotive heat, as on the lovesick tough-guy confessional "Enamorado de Ti."
According to Raka Rich, the duet's sound "is reggaeton, it is urban," but with a clear West Coast sensibility. "Our style of hip-hop is California, like straight Cali flow."
And as their stateside following grows, Los Rakas say they're attracting more English-dominant listeners who may not get all the lyrics but are down with the groove.
Says Raka Dun: "It feels like everyday America's getting more Spanglish."
ALSO:
'The Last Time' connects Taylor Swift with Arcade Fire

Terry Callier, soulful Chicago singer-songwriter, is dead at 67
Green Day releases new single and video from 'Twilight' soundtrack
Follow me on Twitter: @RJohnsonLAT
PHOTOS AND MORE:
PHOTOS: Iconic rock guitars and their owners
The Envelope: Awards Insider
PHOTOS: Unfortunately timed pop meltdowns
---
Inside the business of entertainment
The Wide Shot brings you news, analysis and insights on everything from streaming wars to production — and what it all means for the future.
You may occasionally receive promotional content from the Los Angeles Times.