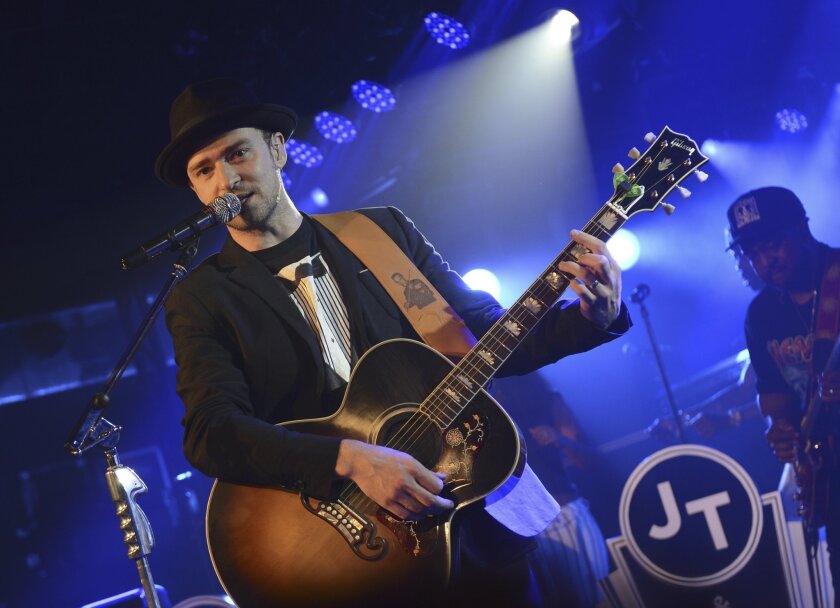 Justin Timberlake is showing no signs of slowing down. Timberlake's "The 20/20 Experience" has notched a third consecutive week at No. 1 on the Billboard 200, moving an additional 139,000 copies, according to Nielsen SoundScan.
"The 20/20 Experience," Timerlake's first album in nearly seven years, is the first to clutch the pole position for three weeks since Taylor Swift's smash "Red" late last year. Timberlake is also the first male to open and rule the charts this long since Eminem's 2010 disc, "Recovery."
The Band Perry opened at No. 2 with "Pioneer." The sophomore effort moved 129,000 copies and logged the sibling trio their first No. 1 on the country chart.
Odd Future's outspoken founder, Tyler, the Creator, also enjoyed a hefty debut. Despite not having any videos in rotation or radio singles (or no Drake feature, as he riffed on Twitter), his sophomore effort, "Wolf," landed at No. 3, having sold 89,000 copies.
Rounding out the top 10 are recent releases from Blake Shelton, Lil Wayne, Imagine Dragons, Pink, Bruno Mars and new albums from New Kids on the Block (No. 6) and rock outfit Killswitch Engage (No. 7).
PHOTOS AND MORE
COACHELLA 2013: Full coverage
THE ENVELOPE: Awards Insider
PHOTOS: Grammy top winners
---