Coachella 2016: LCD Soundsystem returns to find its formula everywhere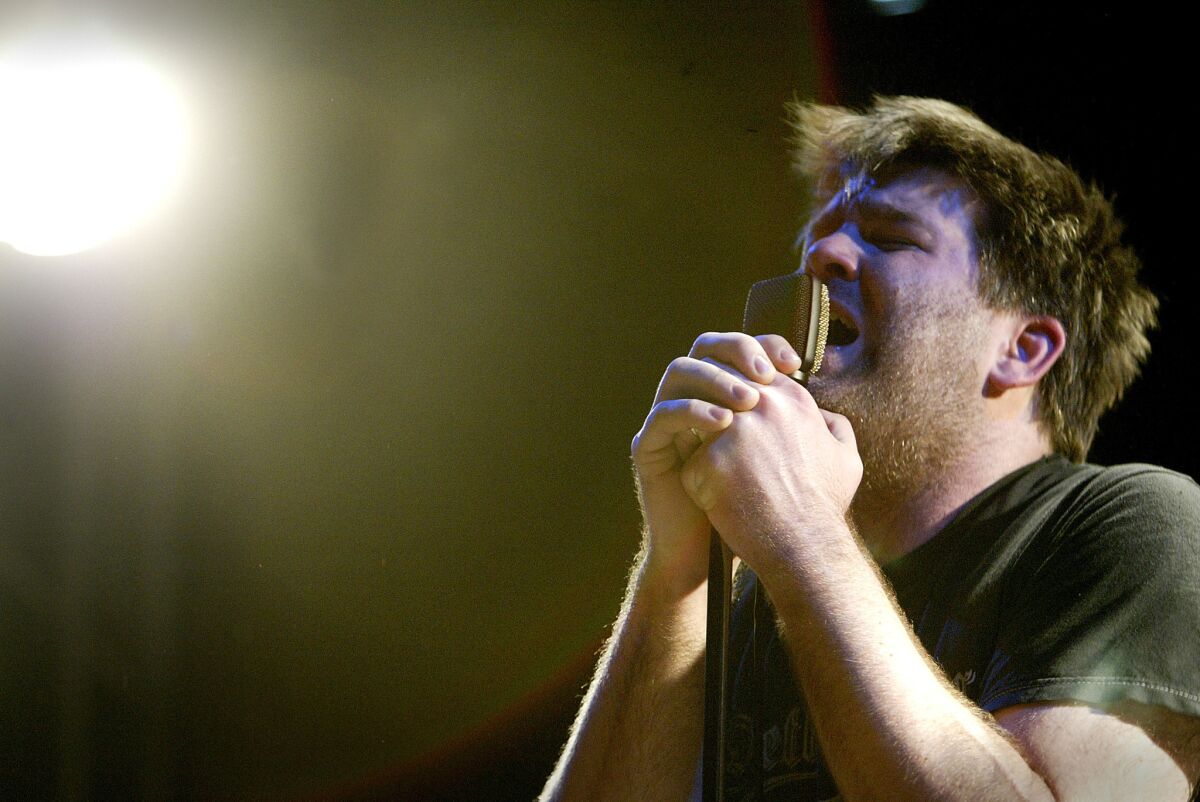 Five years are just a finger-snap for bands between headlining festival gigs. But it's an eternity in electronic dance music.
That's why the return of LCD Soundsystem to the Coachella main stage for the first time since 2010 (and its first show since a Madison Square Garden sendoff in 2011) feels just a little bit expected. But when James Murphy and his band take the stage on April 15, they'll do so having influenced almost everything about club culture and festival EDM that has changed since then.
SIGN UP for the free Classic Hollywood newsletter >>
LCD is one of the great live bands of the 2000s. Go watch the documentary of the group's swan song "Shut Up and Play the Hits" and watch a band thread the needle between perfect sonics, ebuillent fun and self-aware melancholy over four hours of unbridled, arena-worthy dance music. James Murphy is perhaps our generation's funniest, most heartfelt songwriter in a genre that so rarely prioritizes either. A reunion show on one of the festival circuit's biggest stages could be a life-affirming set.
But looking at the Coachella dance-tent lineup around Murphy, it's easy to see how the wider genre has taken up his mantle in his absence.
For starters, Sunday headliner Calvin Harris took wide swaths of Murphy's mid-00's formula -- rubbery synth-bass, self-critical lyrics and an ear for crowd-pleasing singalongs -- and stripped it for parts that he reassembled into an earnest, stadium-EDM spectacle. Harris is the highest-paid artist in dance music and his 2014 show had one of the biggest crowds Coachella has ever seen, despite it still being daylight when he hit the stage.
Perhaps LCD's most immediate legacy-bearer is the house duo Disclosure, who mine a similar kind of emotional, song-driven house music in search of slow-burning dance-floor transcendence. They also play a bevy of live instruments with a strong emphasis on stage presence and vocals -- each still relatively novel priorities in club music in 2016, and ones that owe a clear debt to LCD's precedent.
Not much further down the poster, the UK duo Underworld carved out a similar space for live, sing-speaking club music 20 years ago, and after a fantastic set at the Hollywood Bowl last year for the anniversary of its 1994 album "dubnobasswithmyheadman," its sound has never been more relevant (they have a new album "Barbara Barbara, we face a shining future" due in March).
Ellie Goulding, a pop singer whose sound is infused with EDM sonics and has collaborated with Harris and Skrillex, has used pop to broaden club music's appeal. The same goes for Jack U, Skrillex's weirdo partnership with Diplo that rode a Justin Bieber vocal onto the pop charts and top slots at global festivals.
As always, there's a bevy of DJ-centric house and techno acts that bypass pop entirely, and can claim a more direct lineage to club culture (a scene that even the earliest Coachella festivals, with sets from Chemical Brothers and Moby, were quick to recognize as influential).
But whenever a charismatic live act plays a 4/4 house beat with a big hook and a sense of wan humor on the main stage at Coachella, they'll do so in the shadow of LCD Soundsystem. It's only been six years, but it's still good to have them back.
Follow @AugustBrown for breaking music news.
ALSO
Coachella 2016 is packed with female artists -- and is all the better for it
Guns N' Roses, LCD Soundsystem, Calvin Harris to headline Coachella 2016
---
Your essential guide to the arts in L.A.
Get Carolina A. Miranda's weekly newsletter for what's happening, plus openings, critics' picks and more.
You may occasionally receive promotional content from the Los Angeles Times.