David Bowie: An unlikely hip-hop icon
David Bowie was an unapologetic, ferociously independent artist who inspired outsiders everywhere. So perhaps it's not surprising that amid all his incalculable influences on music, he's also something of an icon in hip-hop.
On Monday, the day after he died of cancer at age 69, many of today's most important hip-hop artists gave some of his most sincere, moving appreciations.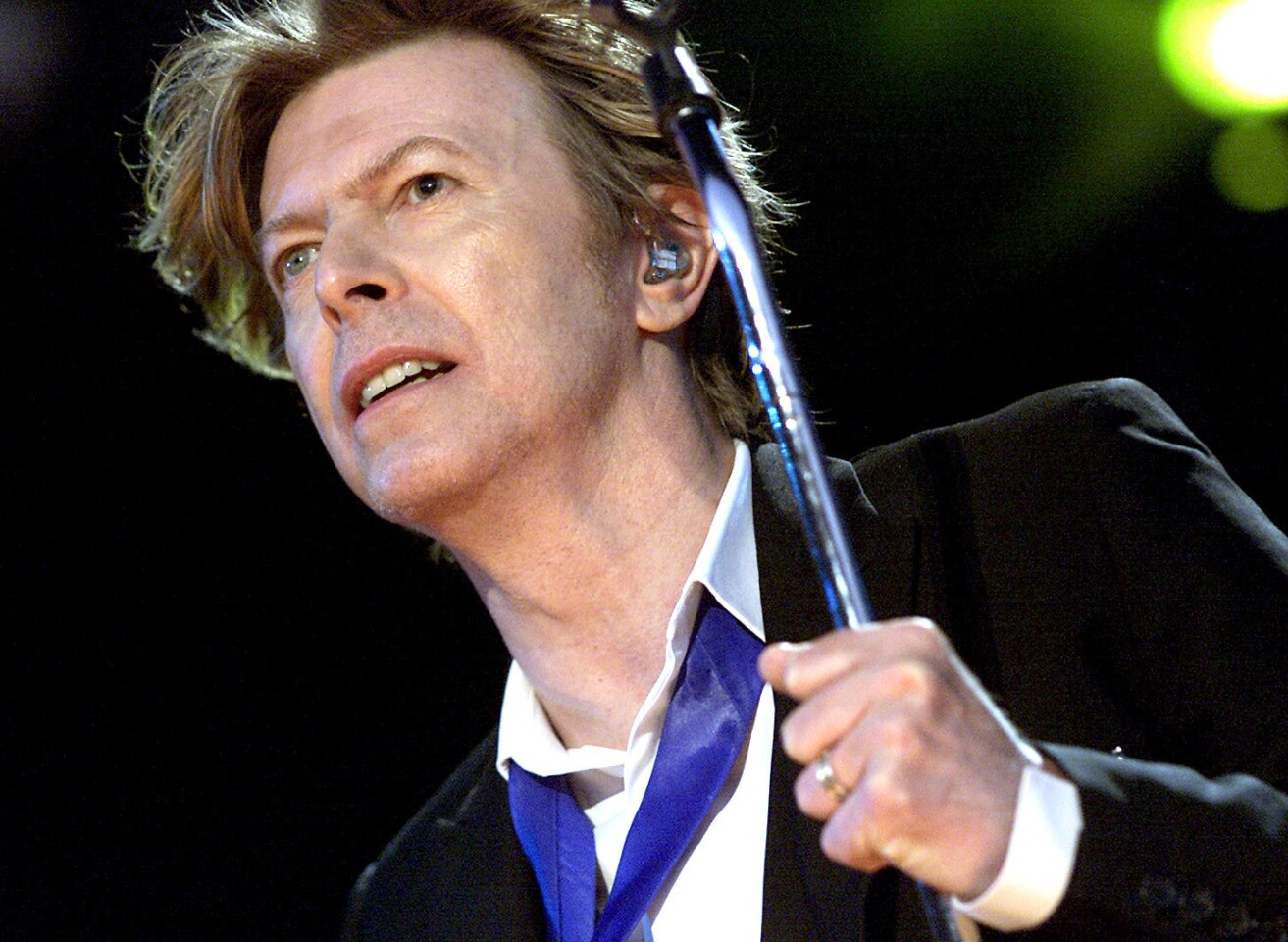 David Bowie
(Robert Lachman / Los Angeles Times)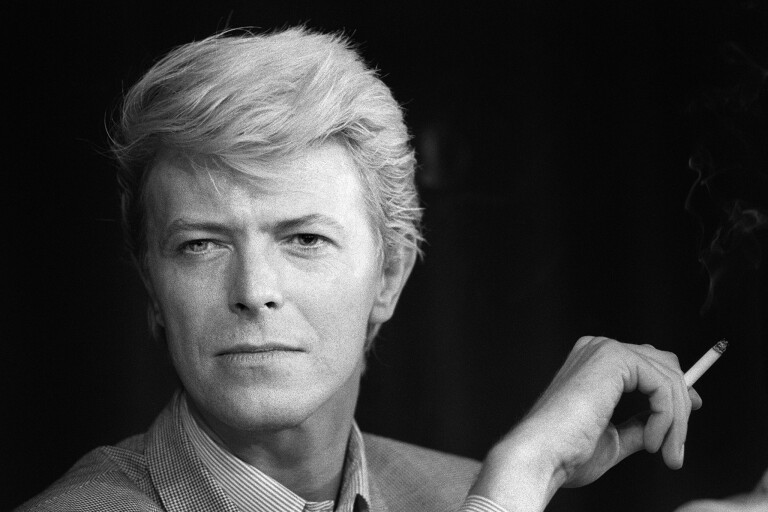 A portrait taken on May 13, 1983 shows British singer David Bowie during a press conference at the 36th Cannes Film Festival. He is the main actor in Nagisa Oshima's film "Merry Christmas Mr. Lawrence."
(RALPH GATTI / AFP/Getty Images)
English model Twiggy poses with David Bowie in Paris for the cover of his 'Pin Ups' album, 1973.
(Justin de Villeneuve / Getty Images)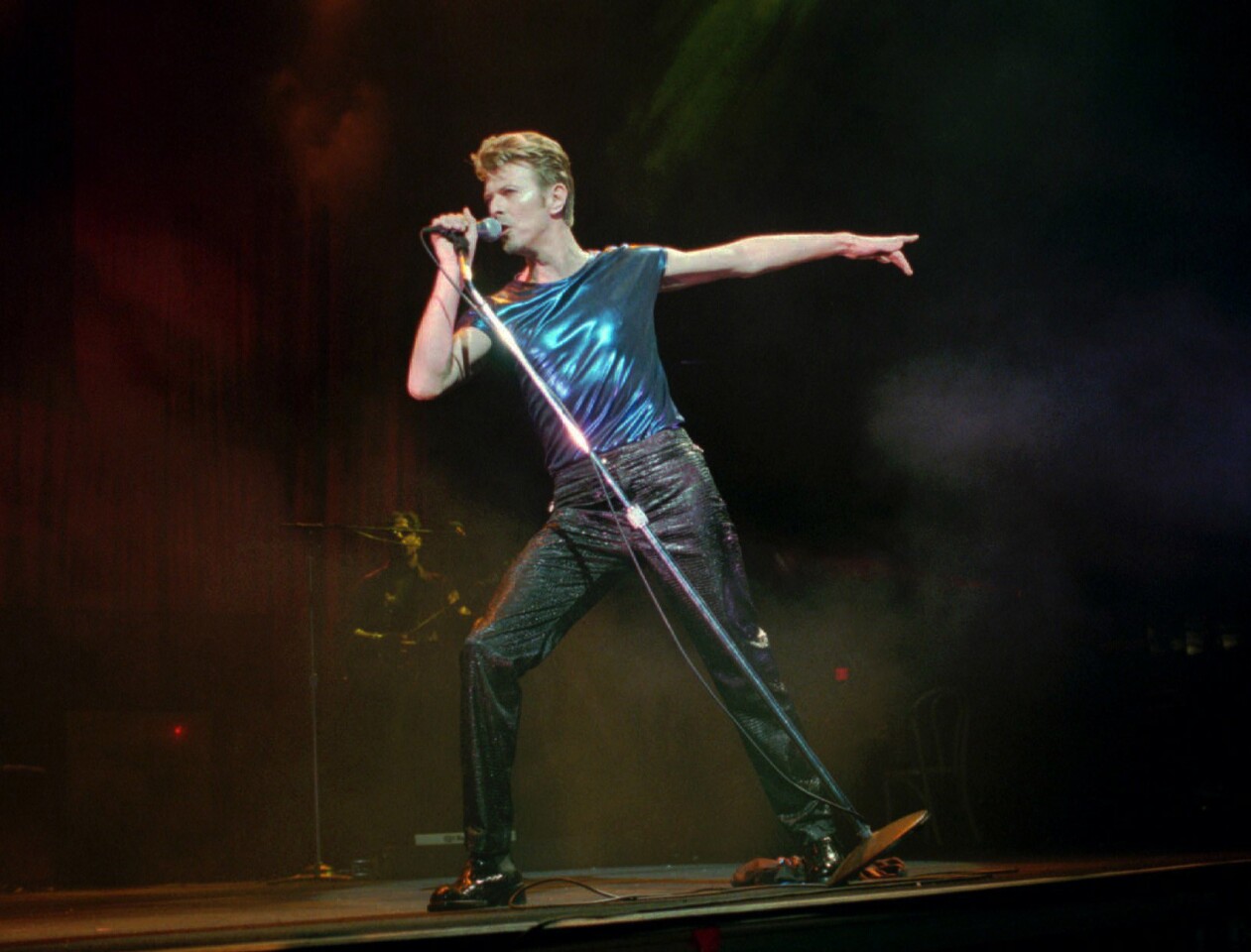 David Bowie performs in Hartford, Conn.
(BOB CHILD / Associated Press)
David Bowie performs on the first night of his UK tour at the MEN Arena on November 17, 2003 in Manchester, England.
(Alex Livesey / Getty Images)
David Bowie performs on stage on the third and final day of "The Nokia Isle of Wight Festival 2004" at Seaclose Park, on June 13, 2004 in Newport, UK.
(Jo Hale / Getty Images)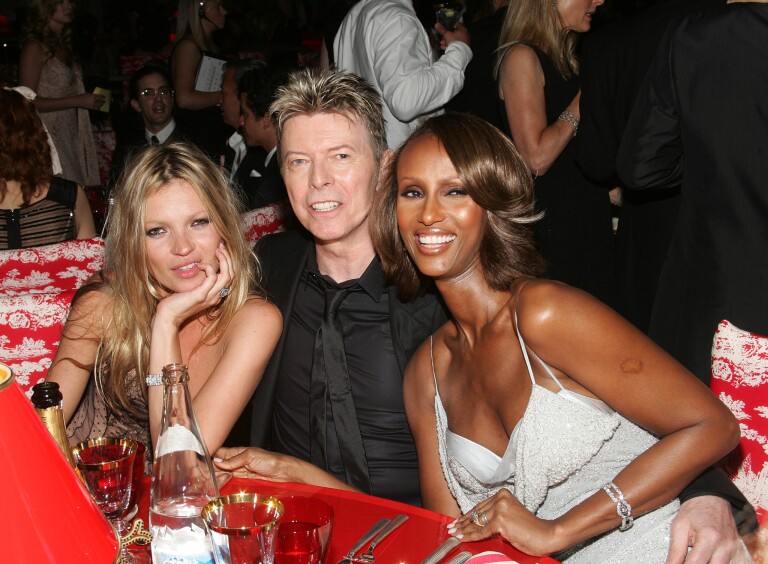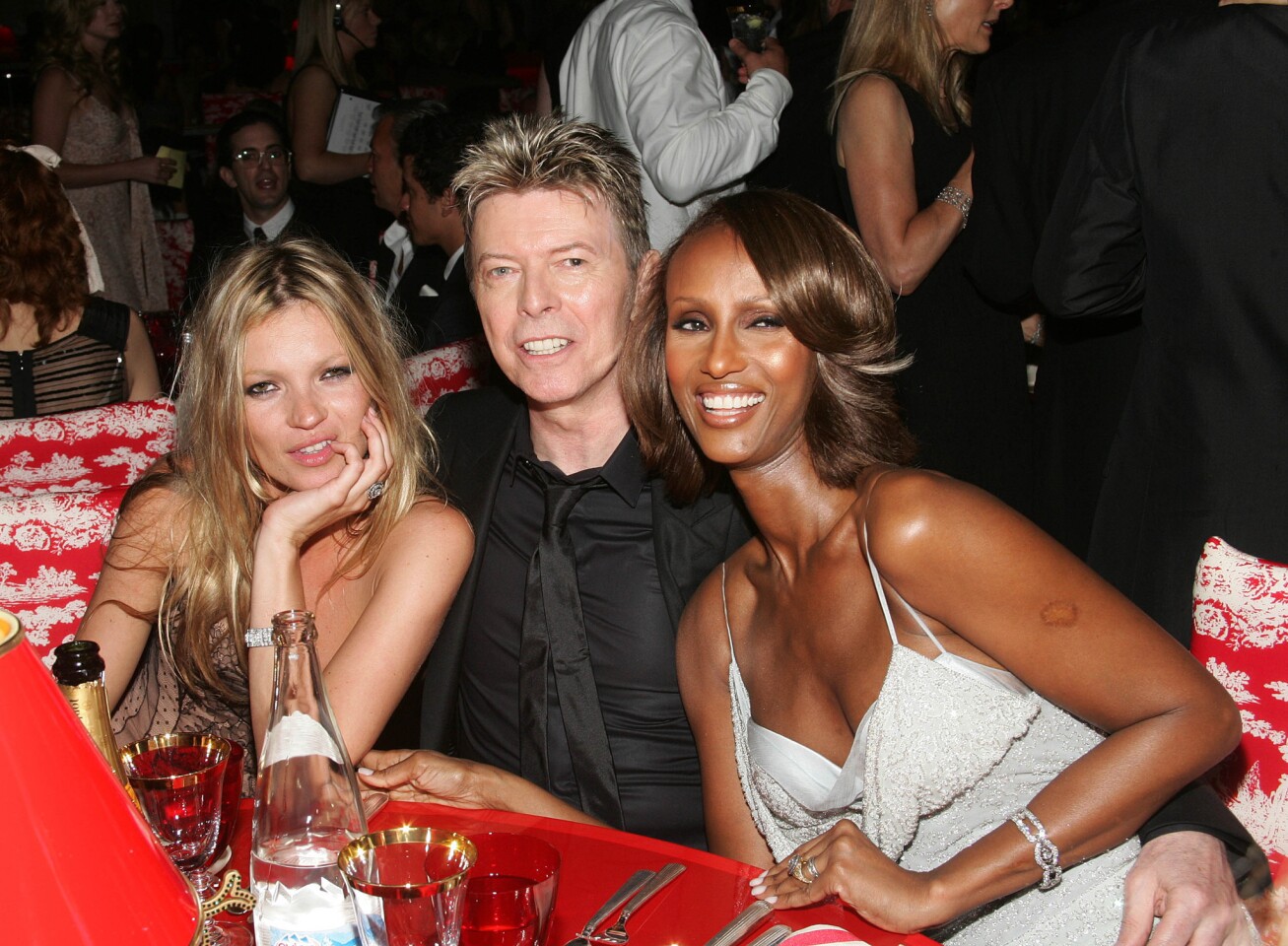 From left, Kate Moss, David Bowie and his wife, Iman, pose for a photo at the 2005 CFDA Awards dinner party at the New York Public Library.
(Evan Agostini / Getty Images)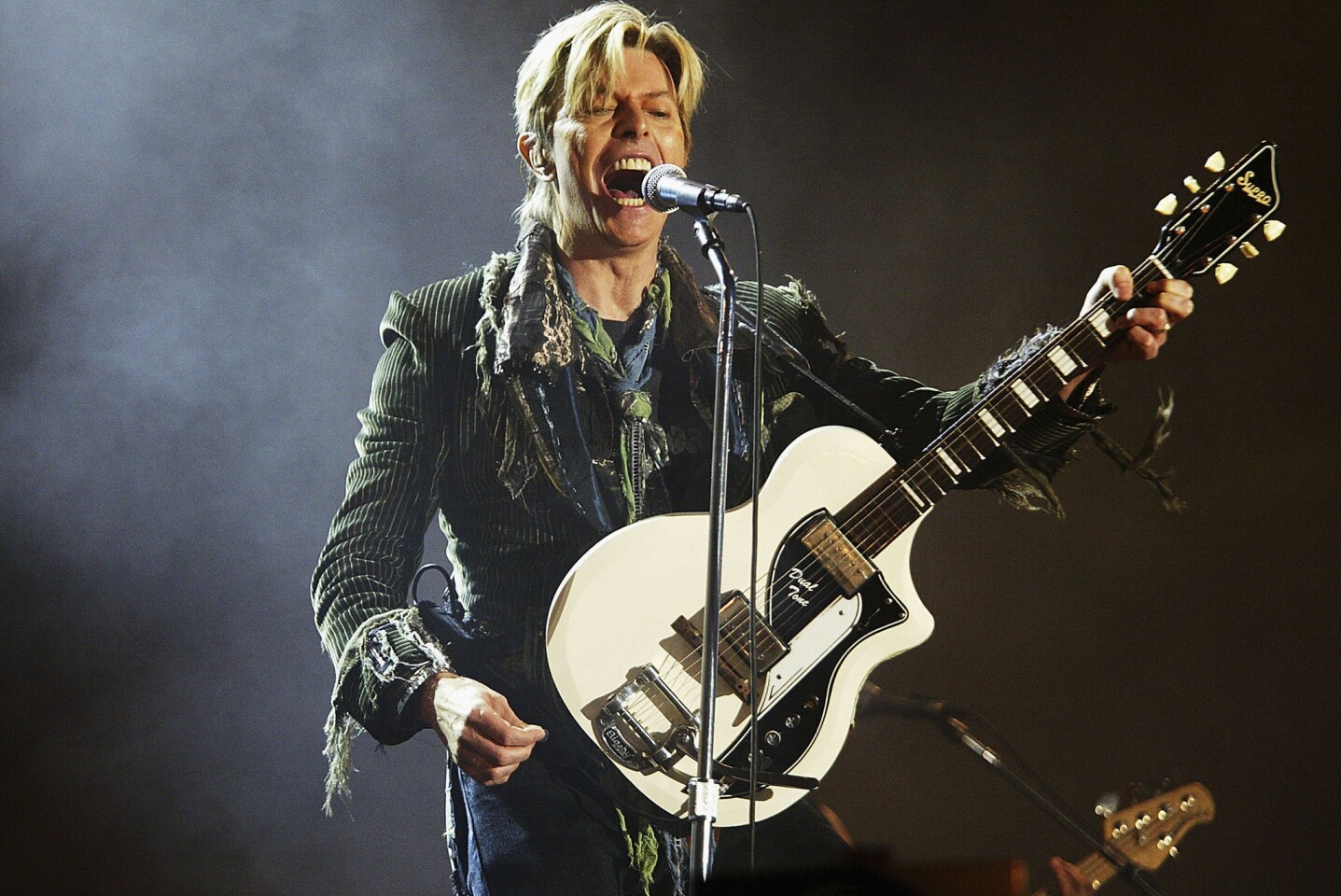 David Bowie performs during the Nokia Isle of Wight Festival in Newport, Britain, on June 13, 2004.
(Jo Hale / Getty Images)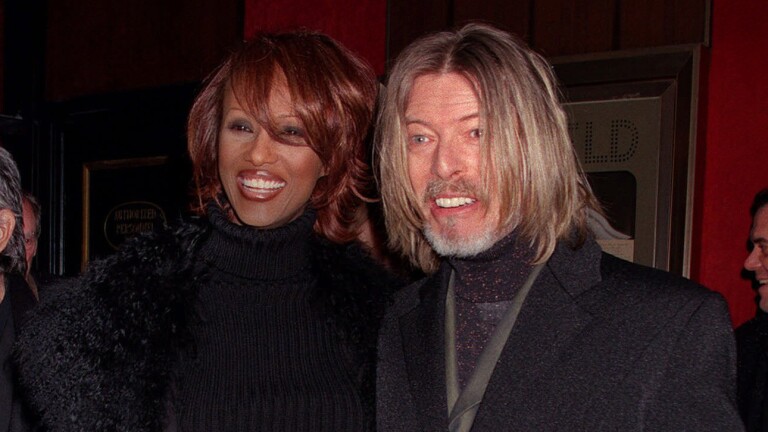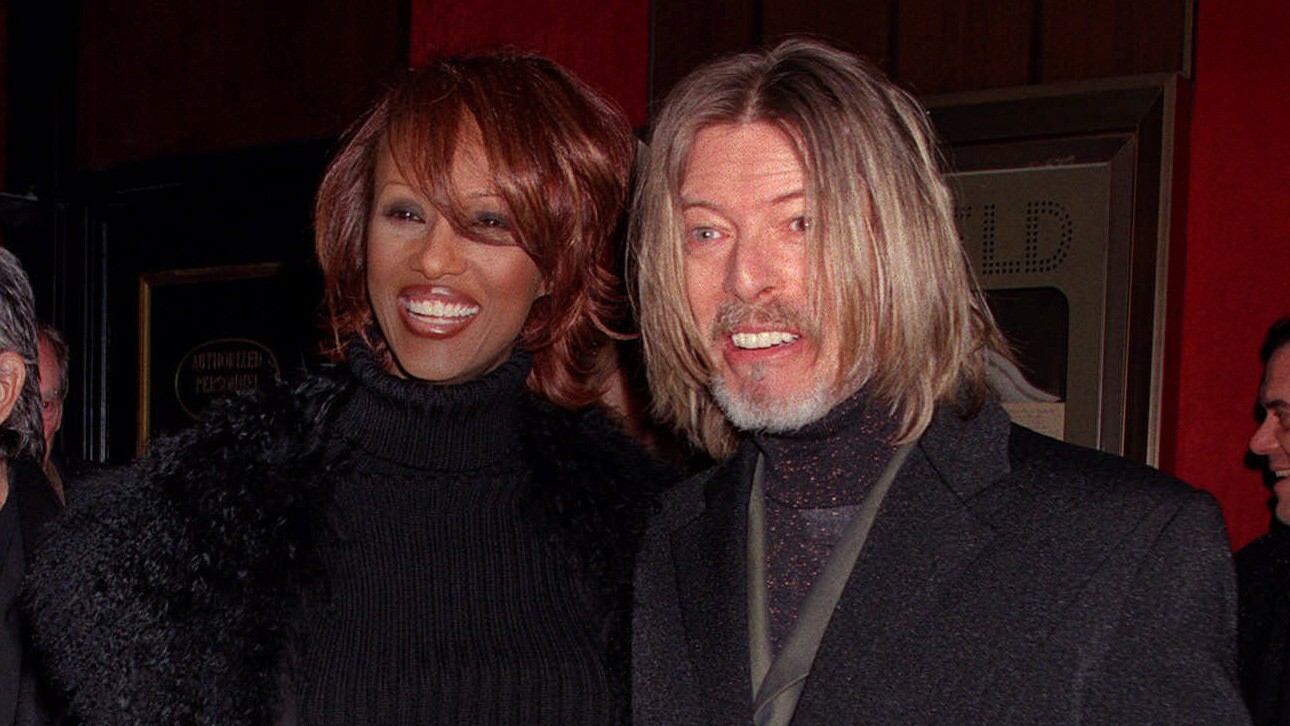 David Bowie with his wife, Iman, at the New York premiere of "Hannibal" at the Ziegfeld Theatre on Feb. 5, 2001.
(Darla Khazei / Associated Press)
David Bowie at the 2010 CFDA Fashion Awards at the New York Theatre Workshop on April 2, 2015.
(Peter Kramer / Associated Press)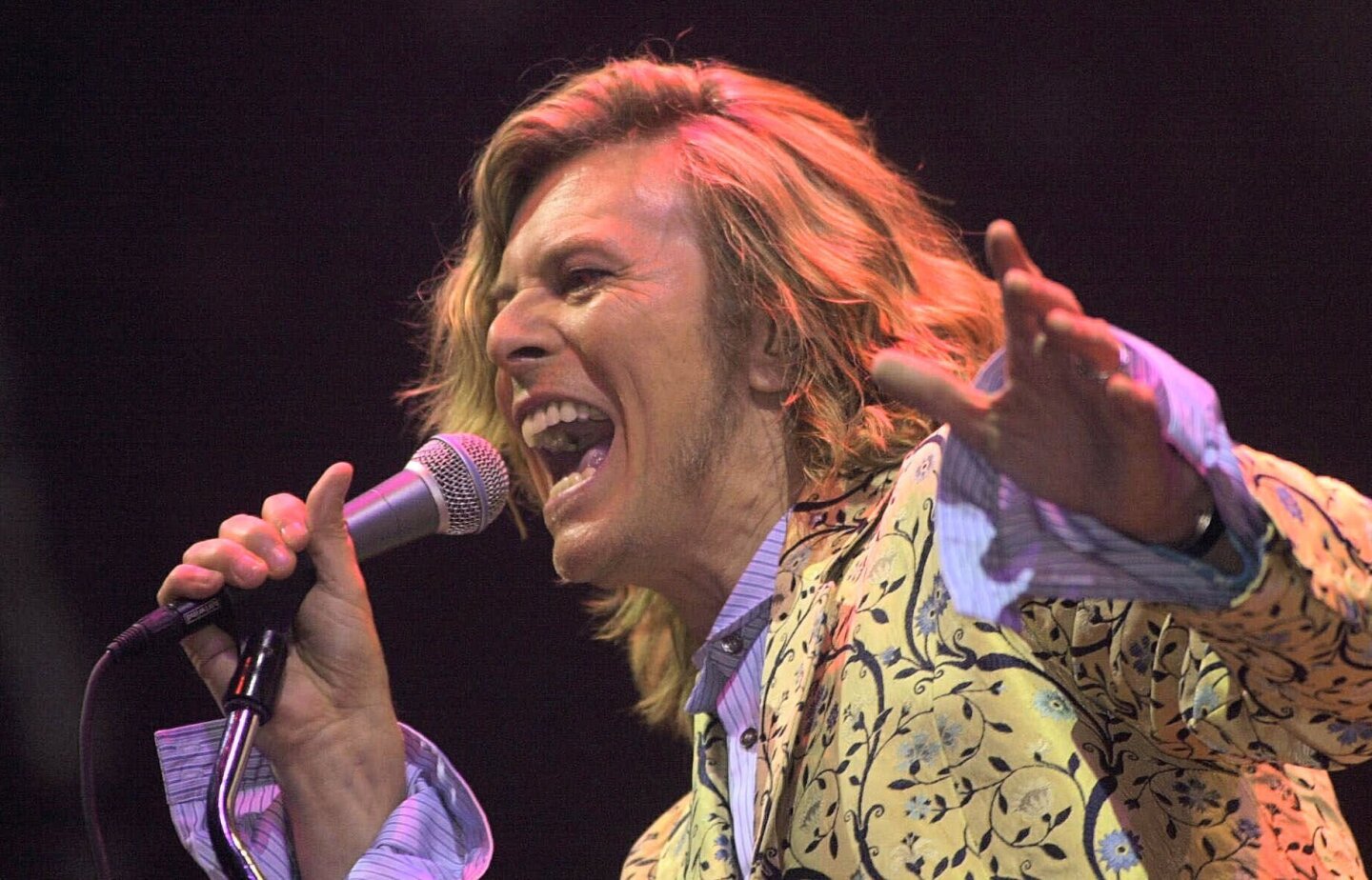 Bowie performs at the Glastonbury Festival in Pilton, Britian, on June 25, 2000.
(Toby Melville / Associated Press)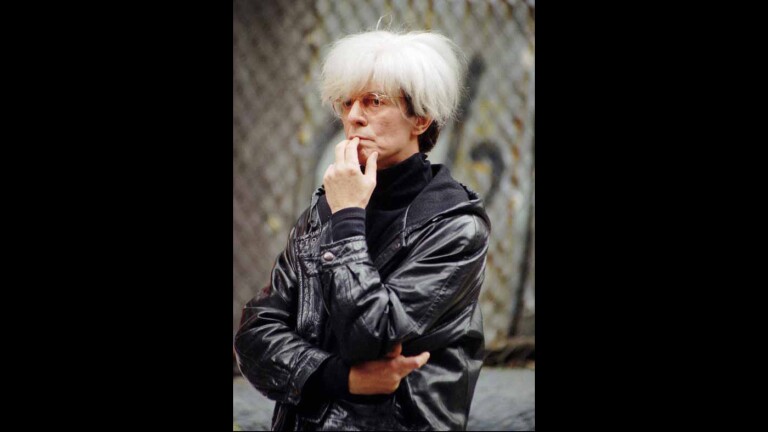 David Bowie as Andy Warhol during filming of the movie "Basquiat" in New York on June 13, 1995.
(Steve Sands / Associated Press)
"What a honor, what a soul. David Bowie, Spirit of Gold. RIP.," wrote Kendrick Lamar, whose range of vocal techniques and character performance in song recall's Bowie's shape-shifting personas. "Hoping 2 meet u after we heard the news. At Brock's house watchin your Doc's & interviews. But no lens could ever capture your point of view."
Kanye West, whose own mix of daring fashion choices, electronic experiments and sonic metamorphoses had a clear debt to Bowie, said, "David Bowie was one of my most important inspirations, so fearless, so creative, he gave us magic for a lifetime."
Pharrell Williams added, "David Bowie was a true innovator, a true creative. May he rest in peace." Big Boi, one half of OutKast, simply posted a perfectly poised shot of Bowie in concert from his Ziggy Stardust years.
But the influence was often literal -- Bowie has been popular hip-hop sample material for generations.
Bowie's "Fame," one of pop's archest and most self-aware songs about success, made frequent appearances on hip-hop singles, bolstering Jay Z's "The Takeover," Ice Cube's "Alive on Arrival," MC Lyte's "Put It on You" and Public Enemy's "Night of the Living Baseheads."
"Let's Dance," his eternal club-floor filler, was also stellar sample material for Puff Daddy, Notorious B.I.G. and Mase's decadent "Been Around the World," while on the other end of the spectrum, "Soul Love" showed up in underground cuts from J. Dilla and El-P.
And, of course, there's Vanilla Ice, whose "Ice Ice Baby" launched a thousand debates on the lines between musical reference points and sample hijacking in drawing from Bowie's collaboration with Queen, "Under Pressure."
While the gaunt, sexually ambiguous British rocker would seem to come from a different world than the aggression and machismo often associated with hip-hop, it's easy to see how MCs and producers responded to a songwriter so utterly, unapologetically himself.
His songs were staples of the imaginative '70s and '80s pop radio that came up alongside hip-hop's rise. Hip-hop is a genre overtly concerned with fantasy life and escape from mundane, dispiriting circumstances -- a key component of Bowie's material if there ever were one.
With Bowie's outsize persona, paired with some of the most beautiful melodies and inspired aesthetics of anyone to ever take a stage, it's obvious why all sorts of musical outsiders responded to him.
Follow @AugustBrown for breaking music news.
MORE:
Full coverage: David Bowie's life and career
Sasha Frere-Jones: An insider's look at the making of David Bowie's secretive 'Blackstar' album
From the Robert Hilburn archives: David Bowie spends the '80s convincing us he's just a normal guy
Mikael Wood review: David Bowie looks far beyond pop on jazz-inspired 'Blackstar'
---
The complete guide to home viewing
Get Screen Gab for weekly recommendations, analysis, interviews and irreverent discussion of the TV and streaming movies everyone's talking about.
You may occasionally receive promotional content from the Los Angeles Times.