How is Tidal doing? Not bad, thanks to Kanye, Rihanna and Beyonce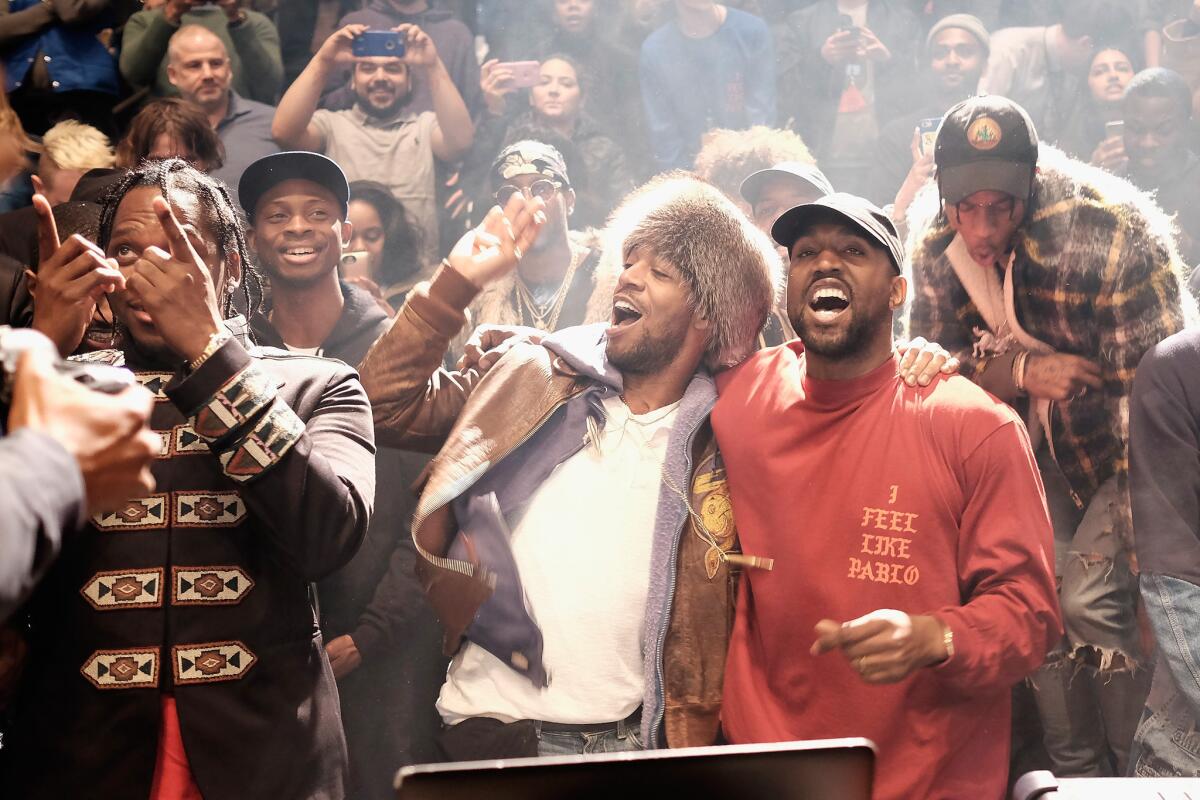 A year after Jay Z, Beyonce, Nicki Minaj, Kanye West, Rihanna and a host of other A-list musicians gathered for a splashy launch event for Tidal, the artist-owned streaming service is celebrating by releasing a report card that details its first year.
Tidal claims to have passed 3 million paid subscribers across the 46 countries in which the service is available, roughly 2.5 million more than it had when it originally launched in late 2014, before the service was acquired by Jay Z last year.
The service co-owned by the aforementioned artists, along with Madonna, Alicia Keys, Arcade Fire, Calvin Harris, T.I., Coldplay, Daft Punk, Deadmau5, Jack White, Jason Aldean, J. Cole, Rihanna, Damian Marley, Indochine, Lil Wayne and Usher, has made progress despite being heavily maligned by critics and other artists.
That said, it still lags behind rival competitors. Apple Music, which launched a few months after Tidal's flashy rollout, boasts 11 million paid subscribers, and just last week, Daniel Ek, the CEO of the nearly 10-year-old Spotify, announced the service had hit the 30-million mark of paid subscribers.
However, only Apple has come close to Tidal in terms of exclusive releases from major acts.
Prince debuted his latest album, "HITnRUN Phase Two" exclusively on Tidal, and the service remains the only place where you can stream his discography. Lil Wayne, who is currently in the middle of a lawsuit with his longtime label, released an exclusive album to Tidal last summer.
Beyonce and Nicki Minaj nearly broke the Internet when they debuted the video to "Feeling Myself" on the service. Beyonce used Tidal to drop the lo-fi clip to an exclusive track, "Die for You," and also sent a jolt before the Super Bowl with her new single, "Formation," which she offered for free download on Tidal.
Tidal's bumpy rollout of Rihanna's "Anti" album resulted in 1.4 million downloads in less than 24 hours, and the record was also streamed 14 million times in its first 14 hours of release.
Shortly after Rihanna's release, Kanye West used Tidal for the unconventional launch last month of his new album, "The Life of Pablo."
He debuted the album at a chaotic listening party/fashion show for a sold-out Madison Square Garden that also served as the debut for his Yeezy Season 3 clothing line.
After Tidal's live stream -- which at one point crashed under the weight of some 20 million people -- West announced digital copies of the album were for sale via his personal website and streaming on Tidal before the album became a Tidal-only exclusive. He later revealed he'd never release it on Apple, although on Monday he released the Rihanna and Swizz Beatz-assisted single "Famous" to both Apple and Spotify.
Despite, and likely because of, "The Life of Pablo's" exclusivity to one streaming site, people acquired West's album in great numbers -- even if they refused to sign up for Tidal. More than 500,000 people had downloaded pirated versions of the album in the week after the album was released.
West has been tinkering with "Pablo" in real-time on Tidal, upending the notion of a finished album, and according to the service, the album was streamed 250 million times in its first 10 days of release.
Tidal has also rolled out exclusive video content from Madonna, Usher, T.I. and Harris, and has livestreamed dozens of events over the last year, including Jay Z's Budweiser Made in America Festival and Hot97's Summer Jam, along with concerts from J. Cole and Beyonce.
For more music news, follow me on Twitter: @gerrickkennedy
Get our L.A. Goes Out newsletter, with the week's best events, to help you explore and experience our city.
You may occasionally receive promotional content from the Los Angeles Times.