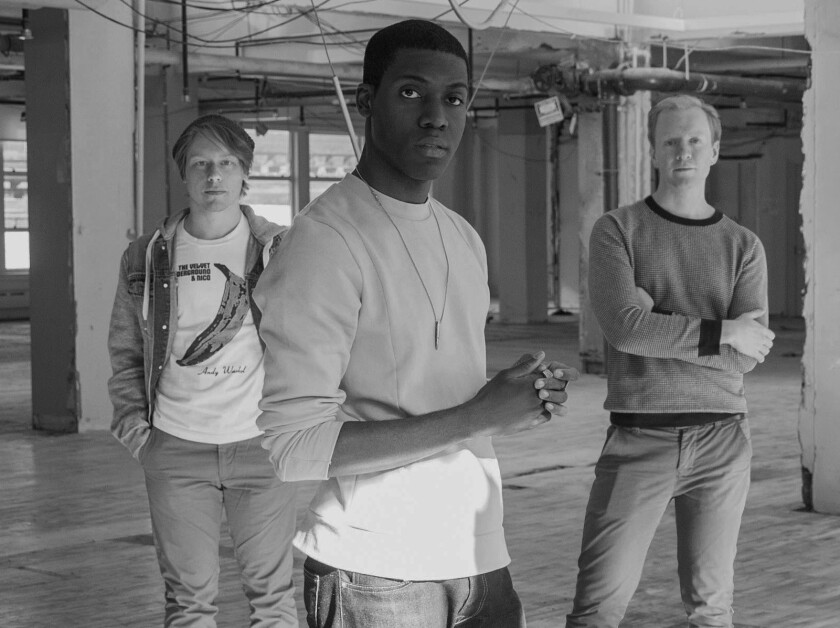 Twenty years ago, before compilation albums such as "Now That's What I Call Music!" and "Kidz Bop" topped the charts, a series of sports-themed compilations called "Jock Jams" became the unlikeliest of hits.
The premise of the compilations paired "the hottest crowd-pumping grooves of all time" with peppy chants from cheerleaders to create a high-octane mix of dance, disco and R&B that served as the soundtrack to dodgeball and high school basketball games (and, more tragically, countless wedding receptions) throughout the '90s.
See more of Entertainment's top stories on Facebook >>
During the peak of "Jock Jams," Victor Lee was rising through the ranks of Tommy Boy Records, the New York label that distributed the collection also known for releasing classic hip-hop albums from Afrika Bambaataa and Queen Latifah. "It was the grandfather of all compilations," recalled Lee, who is now global chief operating officer of PRMD Music & Publishing. "I remember 'Volume 2' went on to sell over 1 million copies."
When PRMD (pronounced "pyramid") -- an independent label founded by Avicii's manager Ash Pournouri -- decided to start its own series of compilations, Lee looked to "Jock Jams" for inspiration.
"A compilation of different songs put together is not special. What's special is how you recontextualize it, give it a theme and brand it, and 'Jock Jams' was amazing at that," Lee said. "Taking a page of that playbook, I thought about what was currently happening in pop culture, and last year 'Straight Outta Compton' was such a major movement."
Lee and the team at PRMD came up with the idea for a series called "Cold Chilling," which features reinterpretations of classic West Coast gangster rap tracks. Released Friday, "Cold Chilling: Compton" sees songs by Dr. Dre, Snoop Dogg, 2Pac, Ice Cube and more completely reimagined largely by unsigned acts that were discovered online.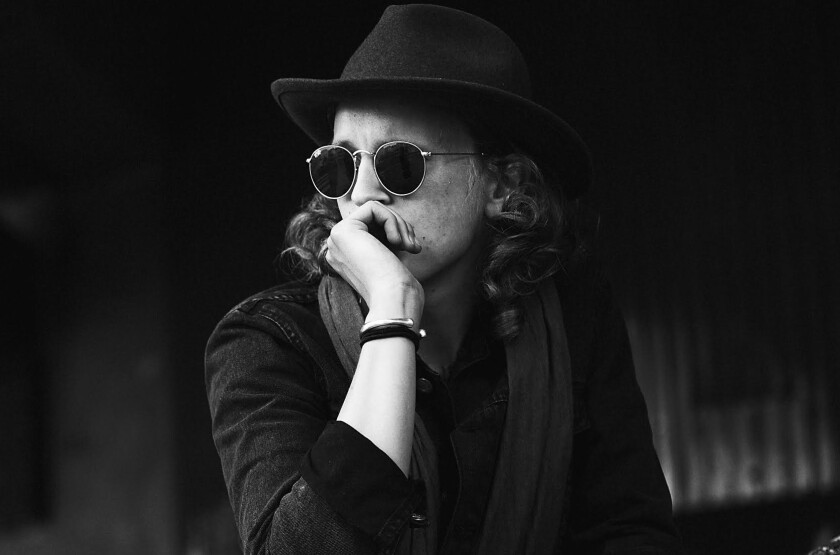 Swedish singer Buster Moe puts a bluesy spin on Cypress Hill's "Insane in the Brain." 2Pac's "Hail Mary" and Eazy-E's "Boyz-n-the-Hood" are flipped into folksy numbers with plenty of guitar strumming. L.A. songstress Danelle Sandoval took Ice Cube's 1993 hit "It Was a Good Day" and turned it into a down-tempo, alternative-soul groove, and New York City-based indie R&B trio the Rooks transformed Snoop's indelible "Gin and Juice" into a neo-soul jam that owes a great debut to Maxwell and D'Angelo.
Ahead of a trip to Stockholm, Lee talked to the Times about the "Cold Chilling" series.
How'd you come up with the concept for the series?
My partner Carl Vernersson loves hip-hop. He's a 25-year-old Swedish man who grew up with American hip-hop. Often when I'm in the Stockholm office, at the end of the day he would start playing his Spotify mix, which is a mixture of '90s hip-hop, and we always joke about how we could reinvent all these great songs.
We finally sat down over the summer and talked about doing something. We wanted to redo hip-hop songs, but not just covers, because that would be boring. How do you top "Gin and Juice" with another artist rapping [it]? We came up with the idea of taking the songs and finding new artists to come up with melodies and make them new songs.
With Compton being the first in the series, do you know the direction for the next compilation?
The next one is going to be East Coast hip-hop. We've already started working on it. Think about how many amazing hip-hop records have come out of New York City -- especially those old Tommy Boy hits from Naughty By Nature and House of Pain. We're going to have a lot of fun doing that. We're already thinking after New York we might do Dirty South. There's so many editions we can do. That's what is so exciting about the series.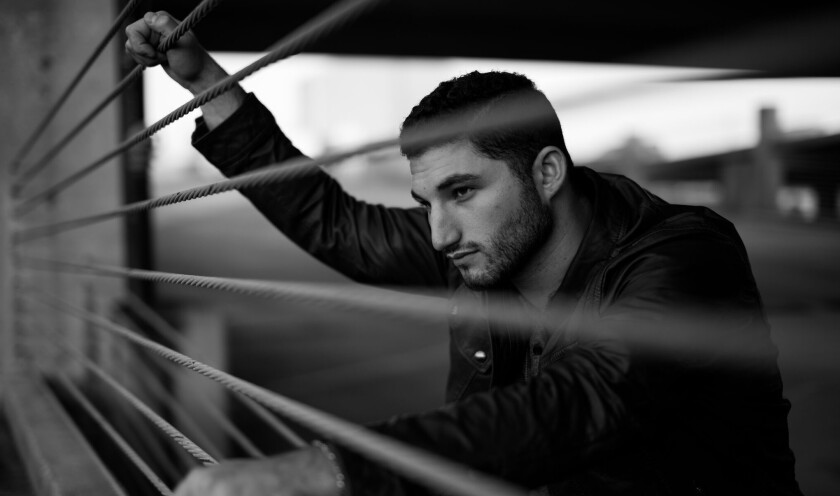 How'd you select the artists featured on the record?
Our A&R [Daniel Vayness] scouted the Internet -- YouTube, Soundcloud, everywhere. We wanted to find artists who have not only done hip-hop covers, but have done them in a very creative way.
The first band we reached out to was Ripe from Berklee College of Music. They do covers really well. We saw them live, and they hadn't done hip-hop, yet so we gave them the idea and asked them to go into the studio and give it a shot, and they did. The first song they did was "Straight Outta Compton," but we didn't use it because it turned out a little too hard. You can't soften those lyrics.
A little too hard? But this is gangster rap we are talking about. All of it is hard.
Yes, that was the challenge. We wanted it to be lighthearted. We wanted to pay respect to the original, but at the same time we don't want to make it too serious. With Ripe, we decided to go with "Regulate" instead, and it turned out amazing.
With each act we worked with, we did it the same way. We had them try things out first. There's a few that turned in music that didn't quite make the mark, so we didn't select them. It was a really fun and long process. But we were able to turn around an album in two months.
You mentioned you wanted songs to be lighthearted. These were gritty, explicit tales of violence, drugs and sex. There are tracks that are iconic so they have to be included. How'd you select the songs?
Before we reached out to bands, we combed through all the songs that came out of the West Coast from 1987 to 1998. We did a lot of research and studied to make sure the song selections are truly reflective of the era. We came up with 25 songs. Some of them we tried out, but we didn't think it worked. Through trial and error, we came up with the nine that made the cut.
Was it difficult getting approval from artists?
Actually, no. Simultaneously we were going to the publishers to secure licenses. We were well prepared. We knew the challenge was in order to make this release make sense it needed to come out around the release of the "Straight Outta Compton" DVD, and we knew it would be end of January. When this concept was finalized, it was the end of August, and we knew we were racing against a clock.
Have you heard from any of the artists covered on the album?
I would be really interested to find out what they think. But if anybody would understand the concept of what we are trying to to do, it would be Snoop.
Compilations like "Now" and "Kidz Bop" -- and of course "Jock Jams" -- are released pretty frequently. What's the plan for "Cold Chilling"?
Like every nine months. Every three-quarters. The next one we are looking to release in September, when school comes back in session. We want the audience to be both the folks who remember the originals from back then -- folks my age who love the original but think they may be too hard core to listen to now -- and we also think the younger generation, college kids, we'd like to think they will appreciate it. It's a really fun project.
For more music news follow me on Twitter: @gerrickkennedy
---