Lifetime's Aaliyah biopic is on hold after Zendaya drops out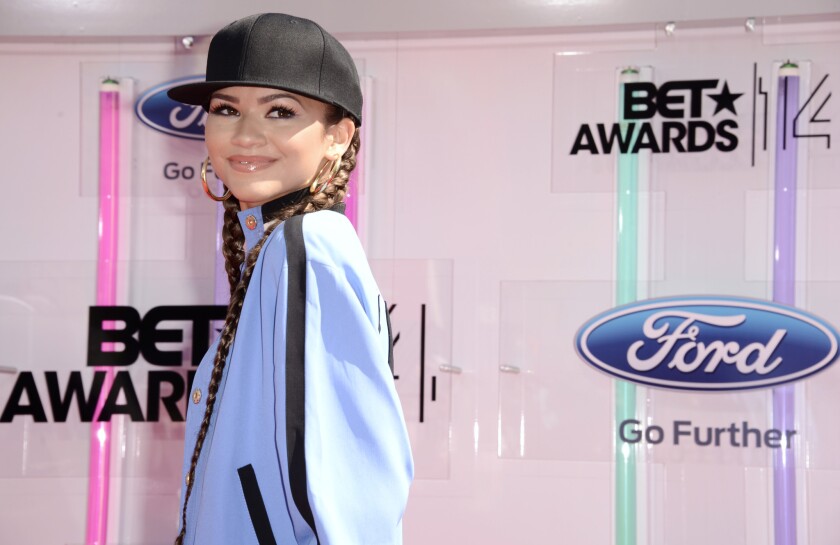 Lifetime's planned biopic on the short life of R&B singer Aaliyah has hit a major snag just a few weeks after it was announced.
Production on the film was put on hold after Disney star Zendaya dropped out of the project, the network announced Sunday.
Earlier this month, Lifetime revealed it had cast Zendaya to play the singer-actress affectionately known as "Baby Girl" in a film based on the bestseller "Aaliyah: More Than a Woman" by former Time magazine music editor Christopher Farley. Zendaya would also record four of the late singer's hits for the movie.
The backlash was immediate.
Fans protested the casting of the film -- even going as far as drafting online petitions -- and the singer's family spoke out against the project.
Jomo Hankerson, the singer's cousin and president of her label Blackground Records, told the New York Daily News the family's issues weren't with Zendaya's casting but with Lifetime.
"It's never been about the actress. The problem that we have is that Aaliyah was an icon and she deserves an iconic tribute, not a Lifetime movie," he said.
"We want a major studio release along the lines of 'What's Love Got to Do With It,' the Tina Turner movie," Hankerson said. "This needs A-list actors, A-list talent that can breathe life into what we think is a phenomenal story.
A film about the life of the R&B singer and actress, who died in a 2001 plane crash at the apex of her fame, had long been rumored.
Aaliyah's death at age 22 came as she was having a breakout year that included her critically acclaimed eponymous third, and final, album and a budding film career. She had wrapped filming the video for the project's second single, "Rock the Boat," in the Bahamas when she and eight others perished.
For years there had been buzz about a potential Aaliyah biopic. The conversation intensified after VH1 premiered its well-received film based on groundbreaking R&B/hip-hop trio TLC late last year.
Legalities between the late singer's family and Blackground, which was founded by her uncle Barry Hankerson, has been said to be a reason behind the lack of posthumous projects. When news of a potential album surfaced, the singer's brother, Rashad Haughton, took to Twitter to say "no official album [is] being released and supported by the Haughton family."
Ownership of the singer's estate, including music, has also been a hurdle. Singer and "106 & Park" co-host Keshia Chante, who bears a resemblance to Aaliyah and was once attached to star as the late singer in a project, said in an interview that the project was stalled as the family struggled with estate issues. Chante was reportedly in consideration for the Lifetime project.
Lifetime hasn't revealed when, or if, it will proceed with the project that had been slated to begin production in the summer with a fall premiere.
Zendaya told reporters at the BET Awards on Sunday that she exited the film because it felt rushed.
"I just felt the project wasn't 100% there. I feel [that] production-wise, everything just felt a little rushed," she told MTV News. "And I think because she's someone I admire and I love so much, it can't be done halfway, or not to the standards I think it should be done at, so I just decided not to do it.
"By all means, when the right project comes along and it's done the right way, I'll be the first person ready to play Aaliyah, but this wasn't the right one for me. I've been into Aaliyah since I was little, so there wasn't too much getting into character. I always pretend I'm her anyway."
---
Your essential guide to the arts in L.A.
Get Carolina A. Miranda's weekly newsletter for what's happening, plus openings, critics' picks and more.
You may occasionally receive promotional content from the Los Angeles Times.