'Miles Davis at Newport: 1955-1975': How many Miles do we have left?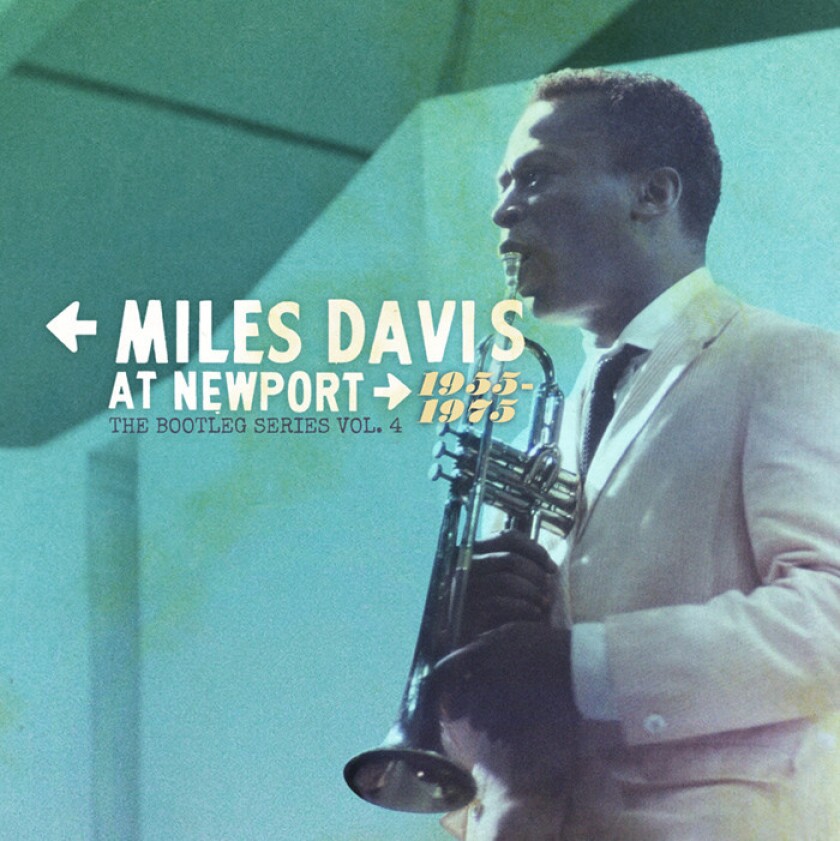 My name is Chris, and I am getting tired of Miles Davis.
I recognize this is a little like a food critic declaring they are sick of tacos, or – more specifically – a rock writer claiming they've had enough of the Beatles (guilty on that front too, I'm afraid), but this is the knee-jerk response when another lushly packaged dip into the archives arrives on the release calendar.
------------
For the record
July 22, 2015, at 11:20 a.m.: An earlier version of this post mistakenly included Ambrose Akinmusir among trumpeters paying tribute to Davis at the Newport Jazz Festival this year. Though Akinmusire is to perform at the festival, the trumpeters to take part in the tribute are Chris Botti, Peter Evans, Jon Faddis, Tom Harrell and Bria Skonberg.
------------
This isn't a knock on Davis, of course, whose catalog by any measure is a station of the cross for anyone hoping to understand jazz or, indeed, American music. It's more of a nagging sense that the constant repackaging and reappraising of artists whose work was released decades ago reinforces an idea that the music's best years are long gone.
As keyboardist Robert Glasper said in a 2012 interview, "I have to compete with Louis Armstrong everytime I'm on charts."
The reselling of history is something of an annual tradition in the industry, and that's not entirely a bad thing – least of all from the perspective of a given label's bottom line. Last year's previously unreleased John Coltrane live album recorded at Temple University in 1966 burned with a creative fury that bordered on sacramental, and Sony Legacy's "Bootleg Series" campaign that delivered this volume recorded over 20 years at the Newport Jazz Festival has also brought us remarkable documents of Davis' "Great Quintet" in 1967 and his breathless invention of a new kind of music entirely with his "lost band" in 1969 (volumes one and two, respectively).
And yet, to be in the thrall of the music's past – a natural, even unavoidable reaction with these recordings – is to an extent to be imprisoned by it. Much like the ongoing efforts of Beatles Inc., you could set your watch to the concerts honoring Davis' legacy in the recent past, and the future holds all kinds of landmark anniversaries to coincide with various albums and ensembles for festival dates still to come.
Even Newport, that coastal jewel of North American jazz festivals also celebrated here, will offer a comparatively understated Davis tribute at this year's installment, with groups led by trumpeters Jon Faddis, Arturo Sandoval and others covering one Davis song during their sets (the festival runs from July 31 to Aug. 2).
"You can't have a jazz festival without me," Miles told Newport's venerable founder, George Wein, before the 1955 festival, a quote cited in this set's liner notes. He had no idea how right he was.
That said, your need for this set depends on your standing as a Davis completist. Is there a case to be made against a fan spending the $40-odd dollars to hear a 1955 jam session that finds Davis in a group with Thelonious Monk and Gerry Mulligan on disc one? There is not, particularly in a cover of Charlie Parker's "Now's the Time" highlighted by Monk's clanging piano.
If you're a devout explorer of Davis' electric period, can you live without hearing the flamethrowing ventures through disc three, which contains a 1973 set from Davis taken from Newport's venture into Berlin?
Given the diabolically propulsive rhythms and sheer overdrive of Davis' "Dark Magus" era (and some unholy work by the late Pete Cosey on "Turnaroundphrase"), probably not. That said, does the set's disc-long sampling of the great quintet in full stride in '66 and '67 reach a more illuminating level of greatness than the Bootleg Series' first volume? Moments such as Herbie Hancock's odd-angled counterpoint to Davis' trumpet in "Footprints" stand out, but your mileage will vary.
Like many such releases involving a titanically influential heritage act, the music is basically unassailable. The weird alchemy of the right moment in time, creative genius and awe-inspiring collaboration yielded a period of invention that just might not be equaled, particularly for those fortunate enough to have been there while Davis and his charges rewrote the book on the fly every night. It was a revolutionary time, and collections like these testify to it.
That said, if someone has only $40 or $50 to spend on jazz in a given year, I'm not sure this is the best use of it. I can recommend four or five CDs released this year – works from Kamasi Washington, Makaya McCraven and Vijay Iyer, just off the top of my head – that prove the revolution goes on.
Want to read more 140-characters at a time? Follow me @chrisbarton.
---
Inside the business of entertainment
The Wide Shot brings you news, analysis and insights on everything from streaming wars to production — and what it all means for the future.
You may occasionally receive promotional content from the Los Angeles Times.