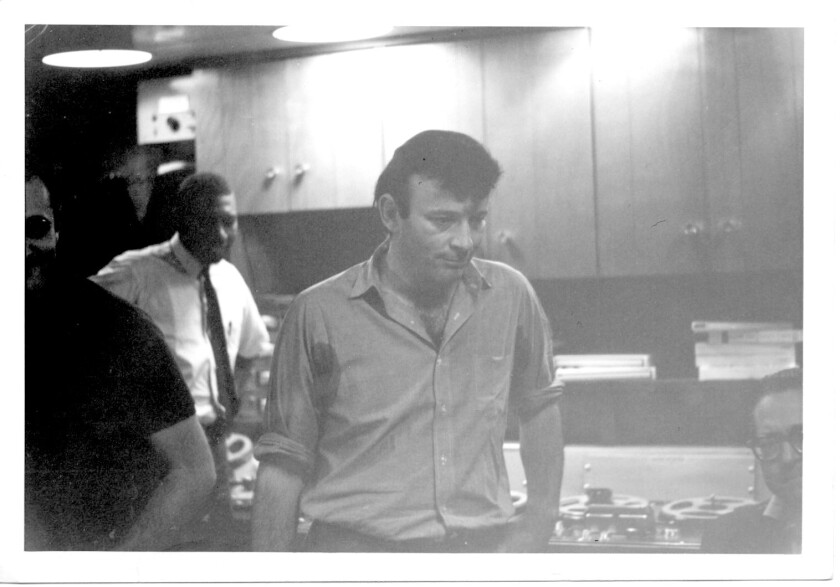 Songwriter, producer and record label executive Bert Berns will be this year's recipient of the Ahmet Ertegun Award for Lifetime Achievement at the 2016 Rock and Roll Hall of Fame induction ceremony, to be held April 8 in Brooklyn, N.Y.
Berns, who died in 1967 of heart failure at age 38, is best known as the co-writer of early rock and R&B hits including "Twist and Shout" and "Piece of My Heart" as well as the producer of Van Morrison's first solo hit "Brown Eyed Girl" as well as hits for Morrison's band Them including "Here Comes the Night" and "Baby Please Don't Go."
A close associate of Atlantic Records co-founder Ertegun and Atlantic producer Jerry Wexler in the early '60s, Berns, who was born in the Bronx, formed his own Bang Records label in 1965 and subsequently started a more R&B-focused Shout Records the following year.
Rheumatoid arthritis he contracted as a child was cited as the cause of the heart failure that killed him in 1967, shortly before Janis Joplin and Big Brother & the Holding Company brought widespread popularity to "Piece of My Heart" in their live performances.
His life and career were explored in depth by San Francisco Chronicle music journalist Joel Selvin in his 2014 biography "Here Comes the Night: The Dark Soul of Bert Berns and the Dirty Business of Rhythm and Blues" (Counterpoint).
Berns joins previously announced 2016 Rock Hall inductees Cheap Trick, Chicago, Deep Purple, the Steve Miller Band and N.W.A, who were chosen by some 900 voting members of the hall.
The Black Keys, Matchbox Twenty's Rob Thomas and Metallica's Lars Ulrich are among guests who have been confirmed to present awards or perform during the evening's tributes to each inductee.
The ceremony, which revolves in three-year cycles between the Rock Hall's physical home in Cleveland, New York and Los Angeles, will take place at Barclays Center arena in Brooklyn. General ticket sales begin Feb. 5. CitiCard holders will be able to buy tickets early beginning Feb. 1, through Feb. 4 at citiprivatepass.com.
Follow @RandyLewis2 on Twitter. For more on Classic Rock, join us on Facebook.
---