School of Seven Bells' Benjamin Curtis dies at 35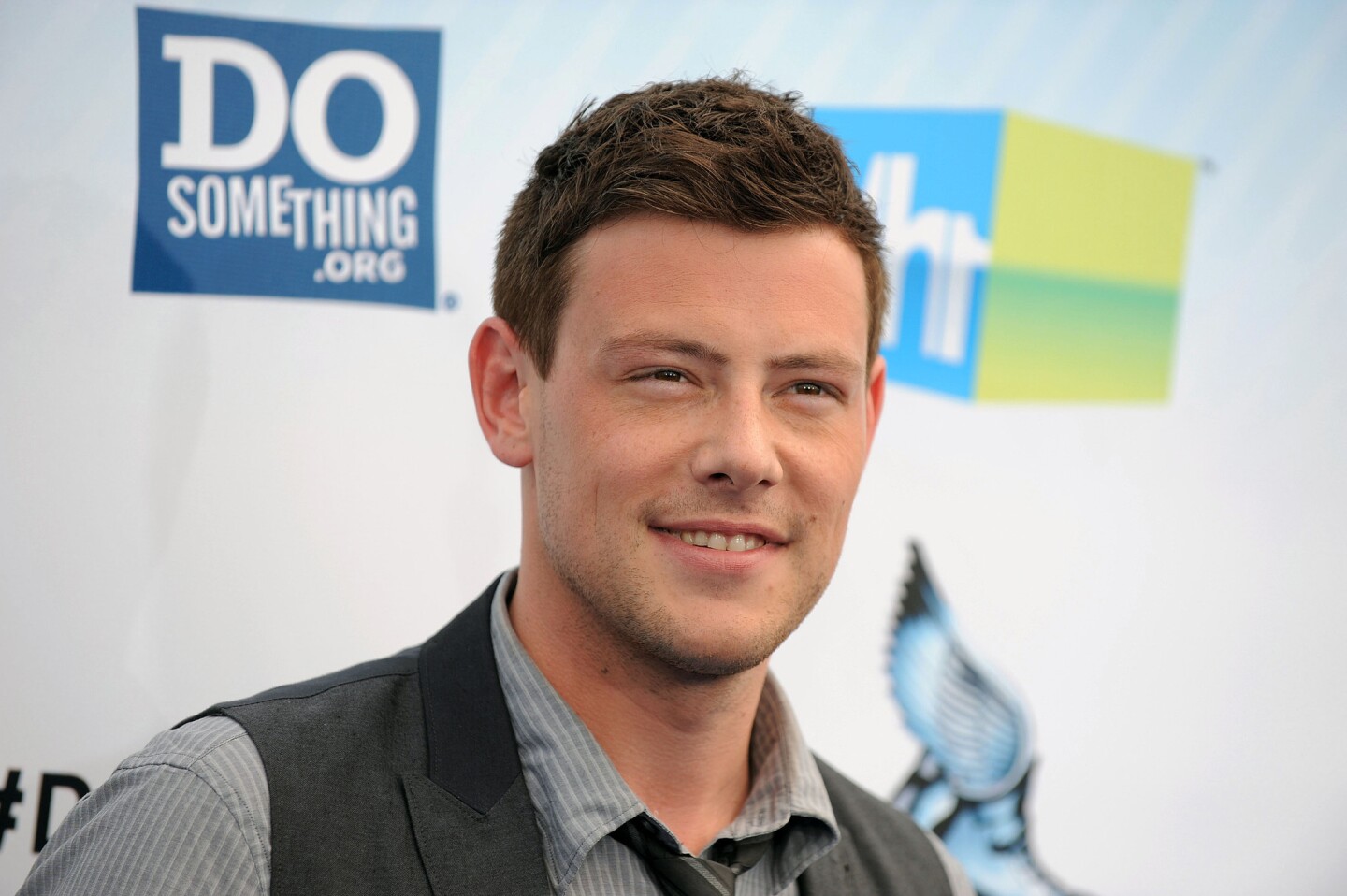 Cory Monteith, star of the hit Fox series "Glee," was found dead in a Canadian hotel room, according to Vancouver police. The sudden death of the 31-year old Canadian actor came several months after he had voluntarily checked himself into a treatment facility for substance addiction.
(Jordan Strauss / Invision / Associated Press)
Actor Greg Plitt was hit by a Metrolink train in Burbank on Jan. 18, 2015.
(Alberto E. Rodriguez / Getty Images)
Former Disney Channel star Lee Thompson Young, 29, was found dead Aug. 19. He reportedly died of a self-inflicted gunshot wound.
He rose to fame in 1998 when he starred in the Disney Channel show "The Famous Jett Jackson." Young most recently played Det. Barry Frost in TNT's popular police drama "Rizzoli & Isles."
(CBS Photo Archive / CBS via Getty Images)
Mexican American singer Jenni Rivera, a popular recording artist and reality television star,
died on Sunday, Dec. 9
, in northern Mexico. Mexico's Ministry of Transportation and Communications said the Learjet carrying seven people, including Rivera, was found in mountainous terrain in Nuevo Leon, just south of Monterrey. There were no survivors, authorities said. "She was the Diana Ross of Mexican music," said Gustavo Lopez, an executive vice president at Universal Music Latin Entertainment, an umbrella group that includes Rivera's label.
(Reed Saxon / Associated Press)
Singer Amy Winehouse, 27, died in July 2011 from accidental alcohol poisoning. She was the first British female to win five Grammys.
(Matt Dunham / Associated Press)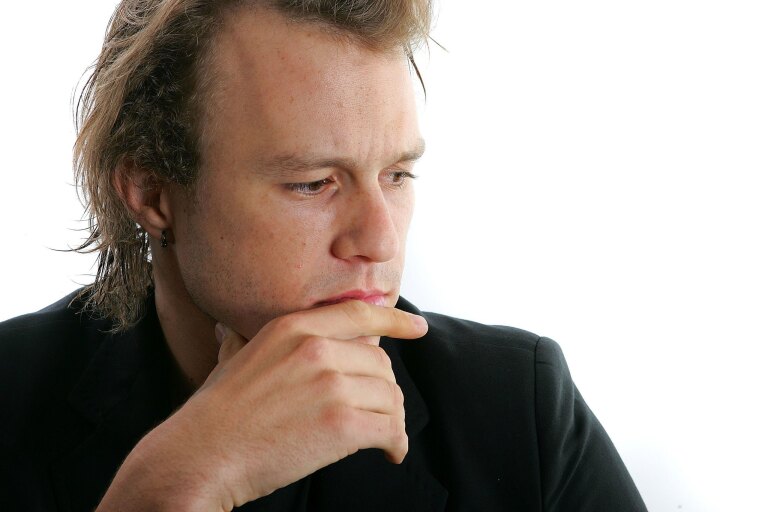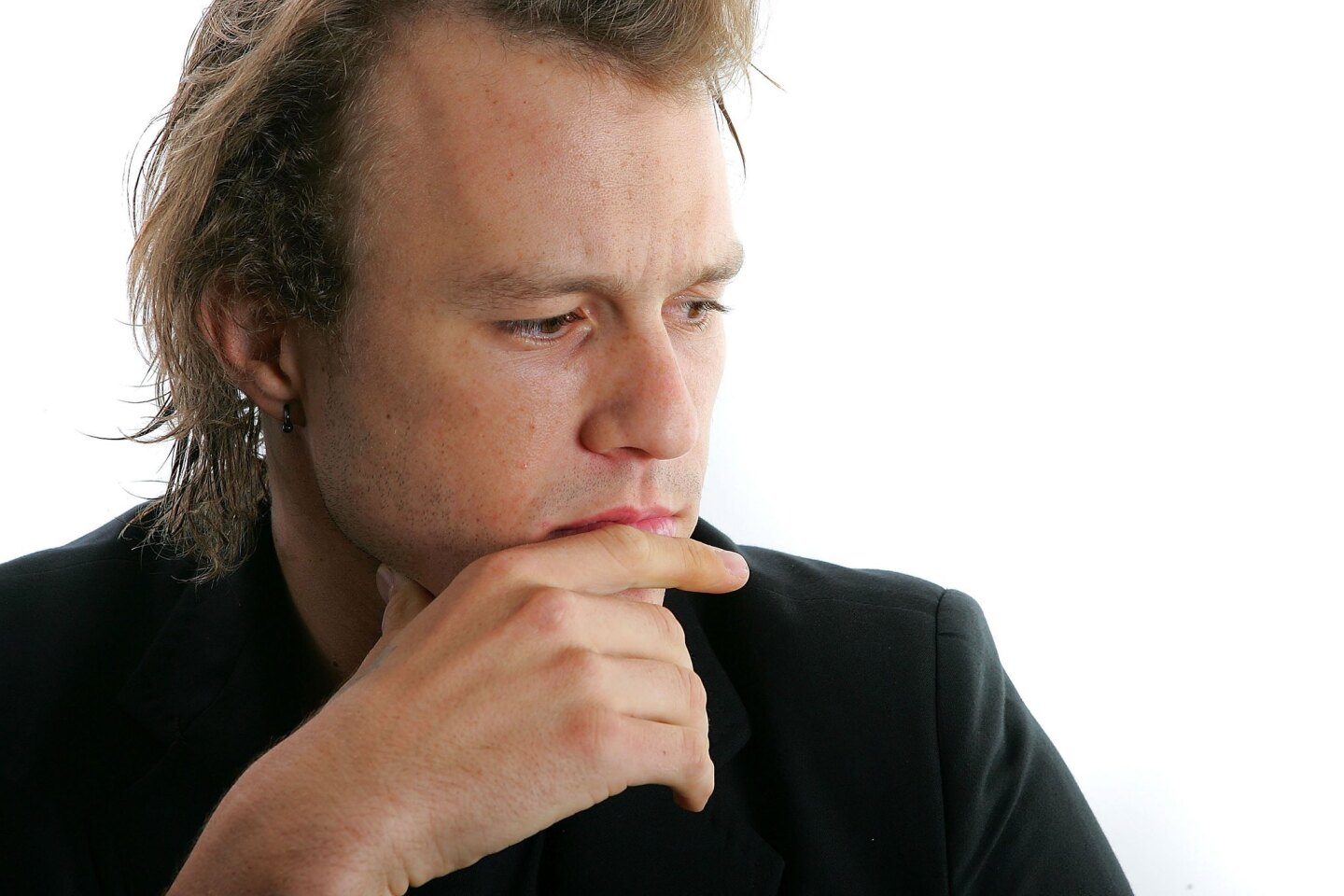 Ledger's death shocked not only Hollywood, but a nation who may not have followed the 28-year-old actor's career much before the breakout hit "Brokeback Mountain." His turn as the Joker in "The Dark Knight" was awe-inspiring and bittersweet for those closest to him as the performance received numerous accolades including an Oscar.
(Carlo Allegri / Getty Images)
Brittany Murphy died in December 2009 at the age of 32, with the cause of death still under debate. She was in numerous movies, including "Girl, Interrupted," "8 Mile," and "Sin City," and did a lot of voice work, including in the Fox series "King of the Hill." Despite rumors of drug use, pneumonia and a lack of iron was listed as the official cause of death. When her boyfriend died at the same house of the same causes five months later, toxic mold was introduced as a possible culprit. No final conclusions were reached in either case.
(Gina Ferazzi / Los Angeles Times)
R&B singer and actress Aaliyah poses for a photo in New York on May 9, 2001. Aaliyah died Saturday, Aug. 25, 2001, when a small plane that was to carry her and eight others back to the United States crashed after takeoff in the Bahamas, authorities said.
(Jim Cooper / Associated Press)
Shakur was just 25 when he was killed in 1996 in a drive-by shooting in Las Vegas. The celebrated rapper had already released five studio albums, served time for a sexual abuse conviction and survived a previous shooting during a robbery.
(Perry C. Riddle / Los Angeles Times)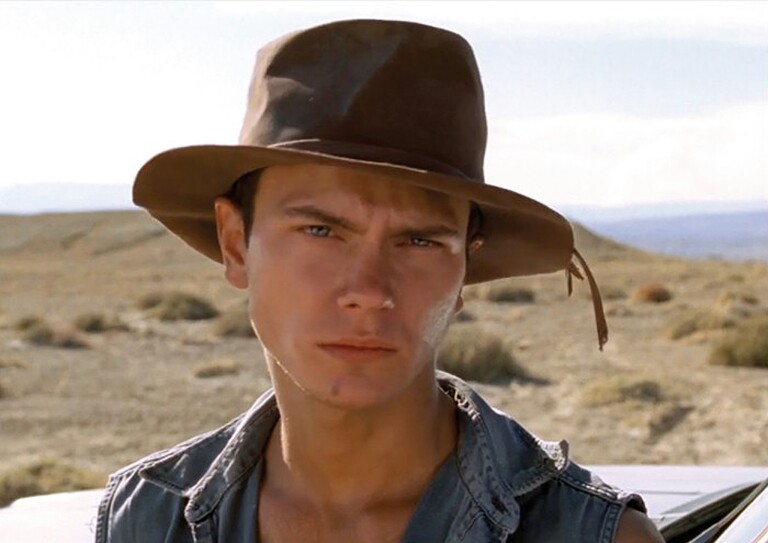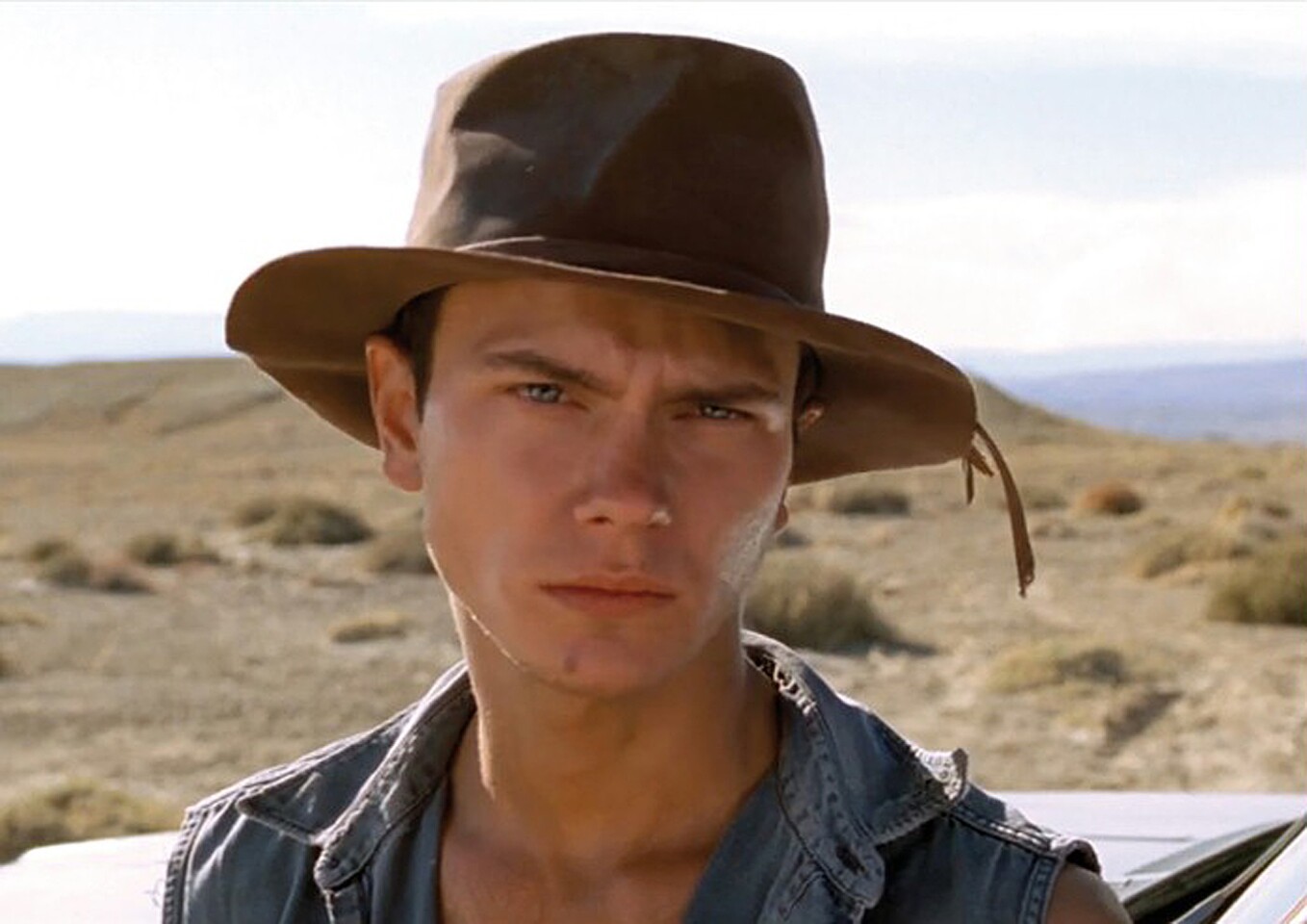 He was a teenager when he starred in "Stand by Me" and when he earned an Academy Award nomination for his performance in "Running on Empty." Phoenix, above in a scene from "Dark Blood," was a vegan, environmentalist and animal rights activist. In 1993, he died of an accidental drug overdose at age 23 in front of the Viper Room club in West Hollywood.
(Berlin Film Festival)
Former Playboy-playmate-turned-television personality Anna Nicole Smith died from a lethal mixture of prescription drugs on Feb. 8, 2007, after collapsing at a South Florida hotel. The 40-year-old celebrity received a lot of media attention due to her marriage to an octogenarian and the death of her 20-year-old son, also from a combination of prescription drugs.
(Steve Ueckert / Associated Press)
Lisa "Left Eye" Lopes, a member of the successful music group TLC with Tionne Watkins and Rozanda Thomas, was killed on April 25, 2002, in a car crash in La Ceiba, Honduras. She was 36.
(Geraldine Wilkins / Los Angeles Times)
Kurt Cobain ushered in a new era in rock in the early '90s with his band Nirvana. But fame was never his intention, and it seemed to add to his suffering, brought on by depression, chronic bronchitis and heroin addiction. He died at 27 of a self-inflicted gunshot to the head.
(Frank Micelotta / Getty Images)
Bruce Lee, martial artist and film star, died on May 10, 1973, in what doctors called a "death by misadventure." After suffering from seizures and headaches, the 32-year-old Lee collapsed at Golden Harvest Studios in Hong Kong while doing dubbing work for the movie "Enter the Dragon." A fatal reaction to a muscle relaxant (meprobamate) in an aspirin-like drug called Equagesic, which brought on a cerebral edema, was listed as the cause of death. The circumstances surrounding his death led to wild theories about his demise, including a supposed curse on him and his family (son Brandon also died an early death) and a delayed reaction to a Dim Mak (a martial arts death blow) received in a fight.
(Bruce Lee Enterprises)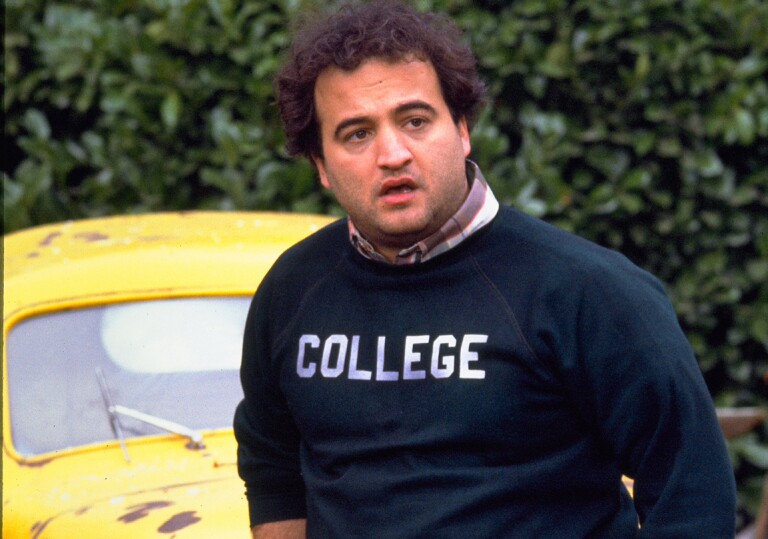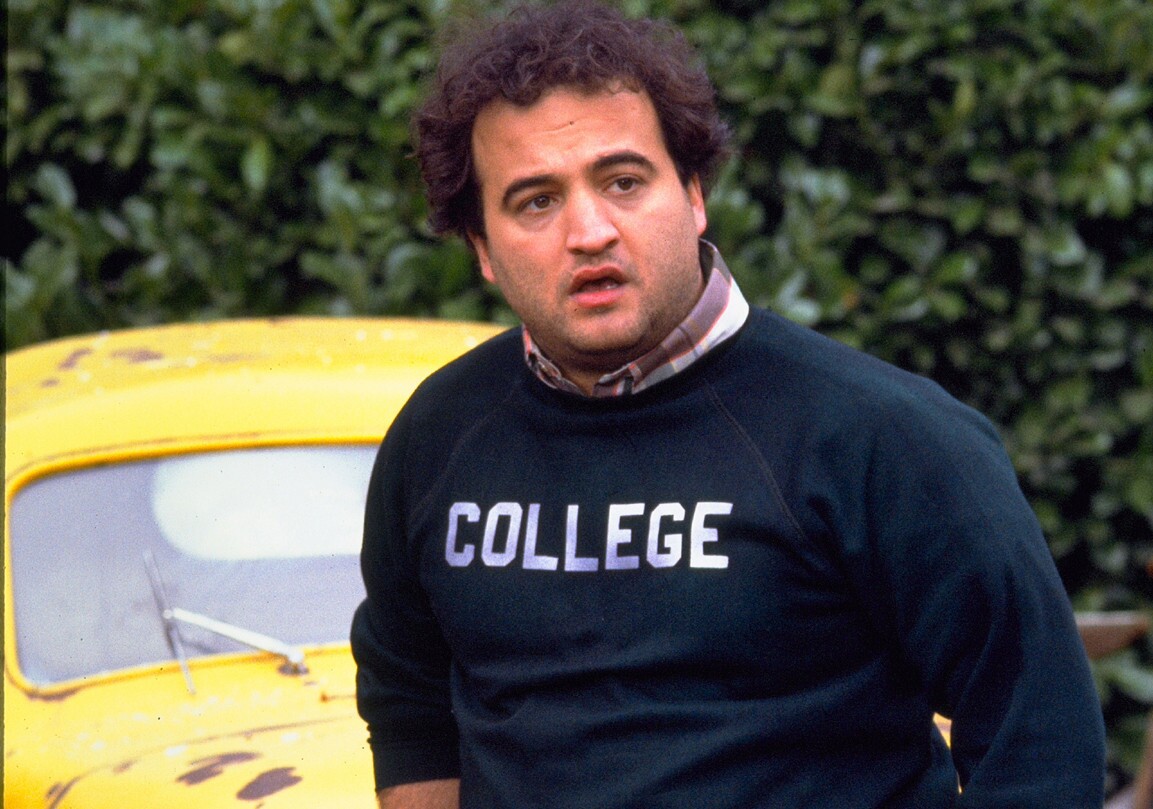 The hard-working, hard-partying comedian who was in the original cast of "Saturday Night Live" carved out a path to comedic stardom that several others later followed. But in 1982, three years after leaving "SNL," Belushi died at Hollywood's Chateau Marmont of a heroin and cocaine overdose, at the age of 33. Above, Belushi is shown in a scene from "National Lampoon's Animal House."
(Universal Pictures)
Mystery surrounds the death of the lead singer of the Doors, who died in 1971 in Paris at the age of 27. The official account is that he was found in a bathtub, and because no foul play was suspected, an autopsy was never performed. Rumors have circulated ever since that Morrison died of a heroin overdose.
(Larry Hulst / Getty Images)
Actress Sharon Tate, married to director Roman Polanski at the time, and four other individuals were murdered in her home by members of the Manson family on August 9, 1969. As much as the 26-year-old actress' death, the circumstances -- Tate having been stabbed 16 times, a sadistic cult to blame, and the paranoia that ensued -- captured the attention of the nation.
(Twentieth Century Fox)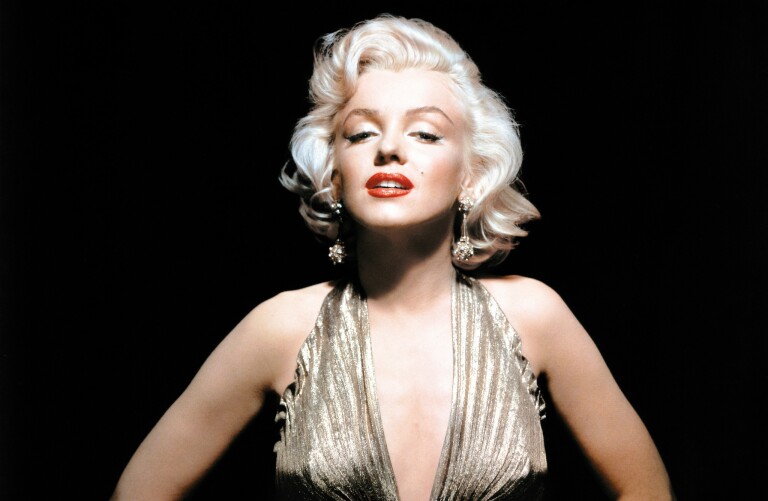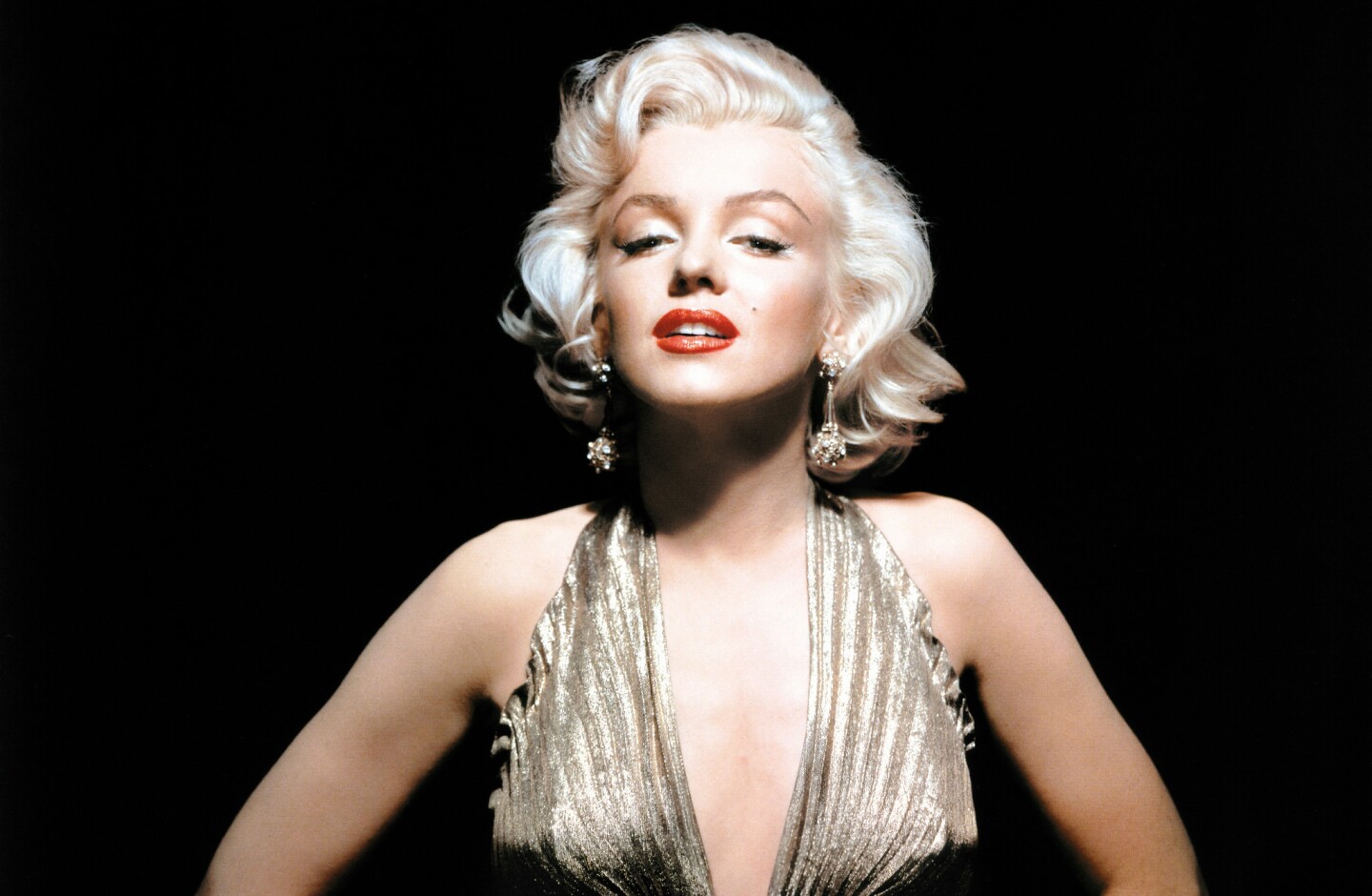 Monroe crammed a lot of living into her 36 years -- three husbands, numerous affairs and 30 films -- all while dealing with depression and a self-destructive personality. In her 30s, she grew more dependent on drugs and alcohol. In the spring of 1962, she was dropped from the production of "Something's Got to Give" for chronic lateness. Four months later, her housekeeper found her dead in her Brentwood home of a drug overdose, later ruled a suicide.
(Courtesy Running Press)
In his short musical career, Holly had a fundamental influence on early rock and roll. He was 22 when he died in a plane crash in February 1959.
(MCA Records)
Jean Harlow, a brassy platinum blond and one of the top box-office stars at MGM during the 1930s, was 26 when she collapsed in May 1937 during the production of the romantic comedy "Saratoga," which also starred Clark Gable. She died June 7 of what was described as uremic poisoning brought about from kidney failure.
Hollywood Star Walk: Jean Harlow
Jean Harlow: Life in pictures
(Associated Press)
Benjamin Curtis, the guitarist and producer behind the dream-pop band School of Seven Bells, died Sunday night in New York after a yearlong battle with T-cell Lymphoblastic Lymphoma, reports the Dallas Observer. He was 35.
Curtis was raised in Dallas, where he played in various local acts before he and his brother Brandon co-founded the rock trio Secret Machines, which rose to national acclaim with its 2004 debut LP "Now Here Is Nowhere."
After leaving that group, he started School of Seven Bells in New York in 2007, with twin-sister vocalists Alejandra and Claudia Deheza. The group's 2008 debut LP "Alpinisms," for the indie label Ghostly International, won wide praise for its mix of ethereal vocals, heavily distorted guitars and atmospheric electronics.
PHOTOS: Notable deaths of 2013
The band moved to the L.A. label Vagrant Records for its 2010 album, "Disconnect From Desire," and released its final LP, "Ghostory," in 2012, with Alejandra Deheza as the sole lead vocalist.
In February, the group announced Curtis' cancer diagnosis, and artists including Devendra Banhart and members of the Strokes and Interpol Banhart participated in fundraising efforts for his treatment. In October, bands including Silversun Pickups, M83, Cocteau Twins and Blonde Redhead wrote messages of support for Curtis during his treatment.
ALSO:
Britney Spears' Las Vegas residency is a gamble
Review: 'Justin Bieber's Believe' is one for the zealots
Beyonce holds onto No. 1 spot on Billboard album chart
---
Inside the business of entertainment
The Wide Shot brings you news, analysis and insights on everything from streaming wars to production — and what it all means for the future.
You may occasionally receive promotional content from the Los Angeles Times.