In 'Ponder the Mystery,' William Shatner again explores new worlds
When an internationally known DJ meets a soul singer you get ... Electro-bluegrass? Swedish DJ Avicii teamed up with Blacc for the single "Wake Me Up," a hyper, electronic dance single with country flair that has reigned as No. 1 in 22 countries since its summertime debut.
(Associated Press; Los Angeles Times)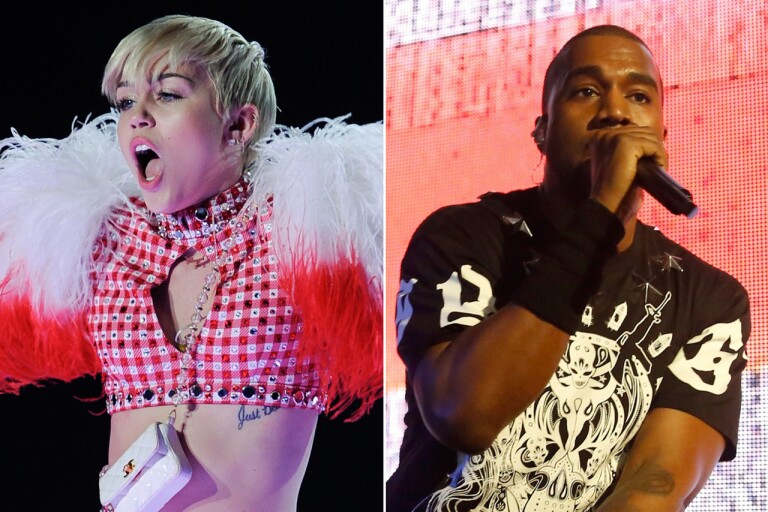 Apparently the ex-Disney star's recent penchant for twerking caught the attention of a man who likes to turn heads himself. Cyrus reportedly bailed on her own MTV Video Music Award after-party to help the Chi-City rapper remix his single, "Black Skinhead."
(Associated Press / Getty Images)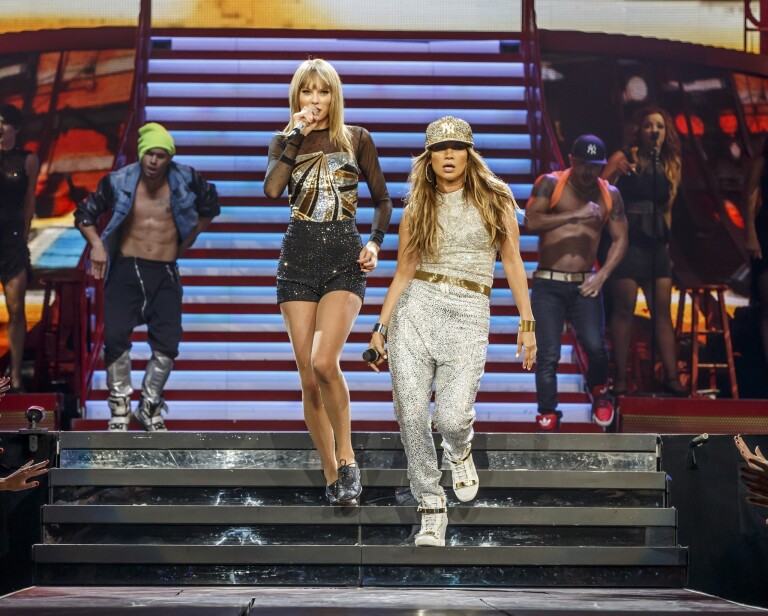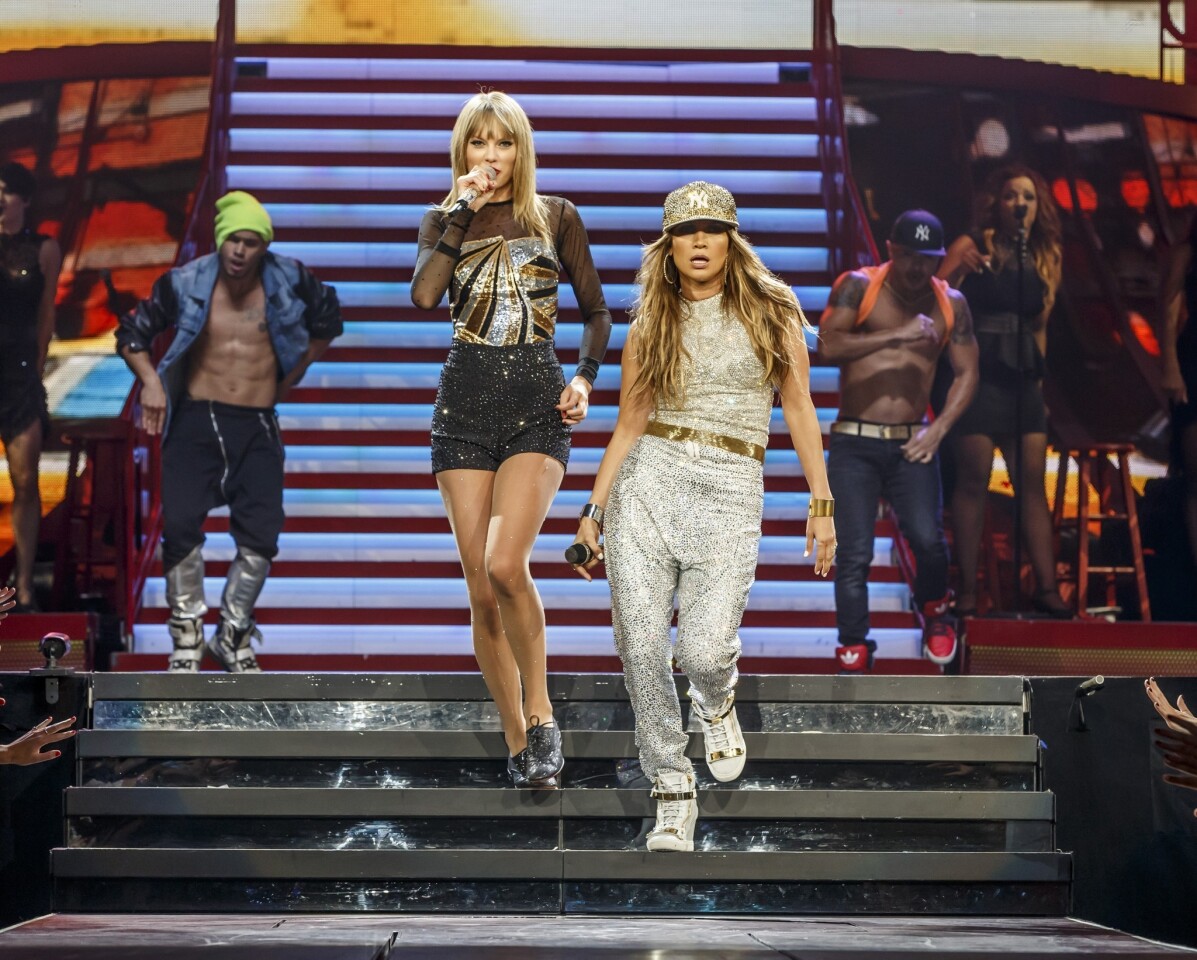 Taylor Swift's 'Red' tour briefly donned an R&B hue when the country-pop-megastar invited Jennifer Lopez onstage to sing "Jenny from the Block." Introducing the track as her childhood favorite, Swift traded lines with J. Lo, strutting into a past when her hairbrush was her microphone.
(Christopher Polk / Getty Images)
In 2009, Weezer frontman Rivers Cuomo set out to try something new and the result was a Weezer/Weezy collaboration. "Can't Stop Partying" features typical party anthem lyrics over a darker, alt-rock chord progression.
(EPA / Getty Images)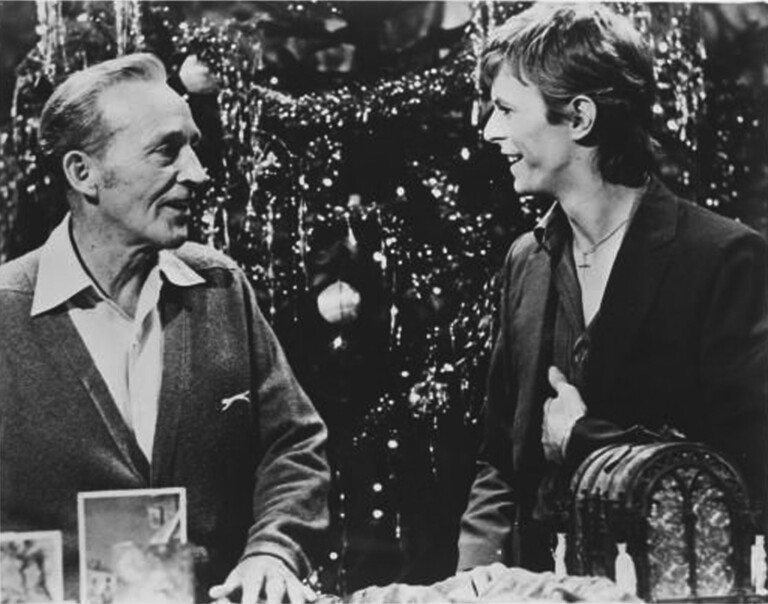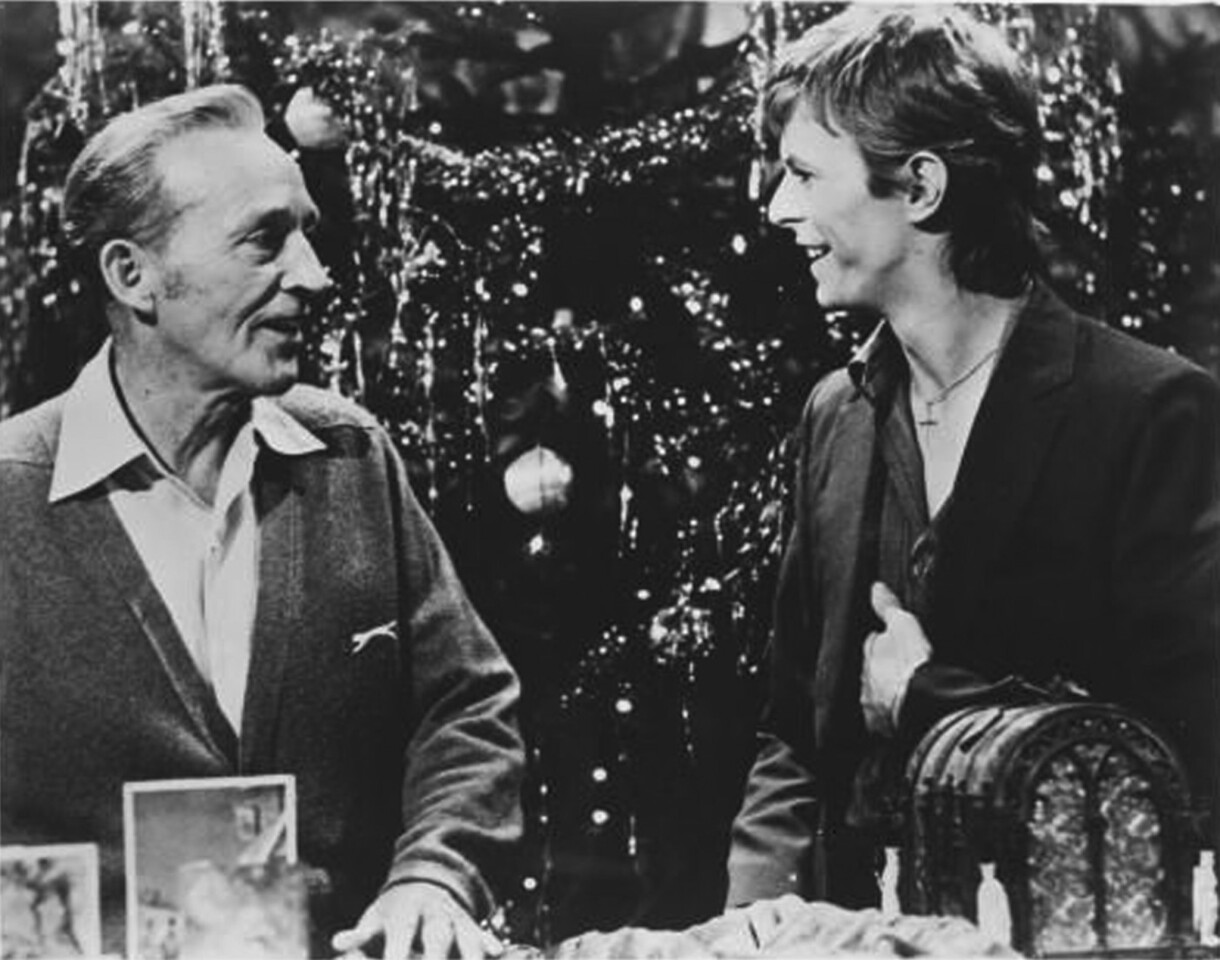 David Bowie appeared on Bing Crosby's TV Christmas special in '77 to perform a mashup of "Peace on Earth" and "Little Drummer Boy." It's unclear whether Crosby knew who his duet partner was, but the pair's musical chemistry was there. The single still gets quality airtime come holiday season.
(CBS)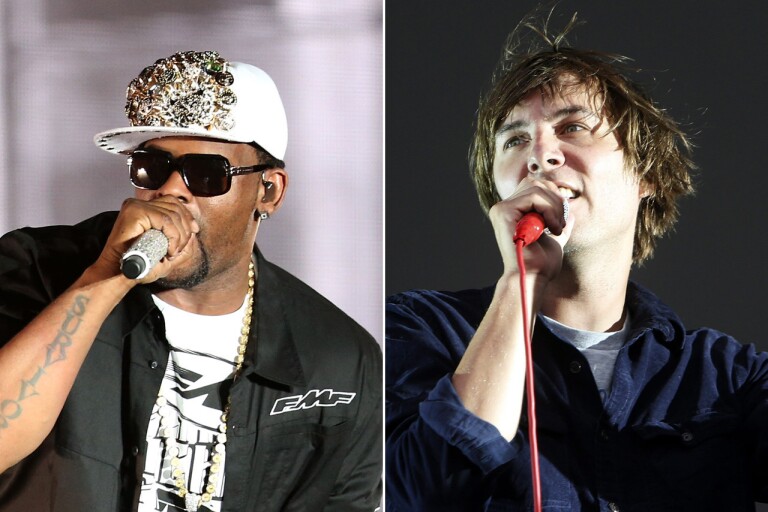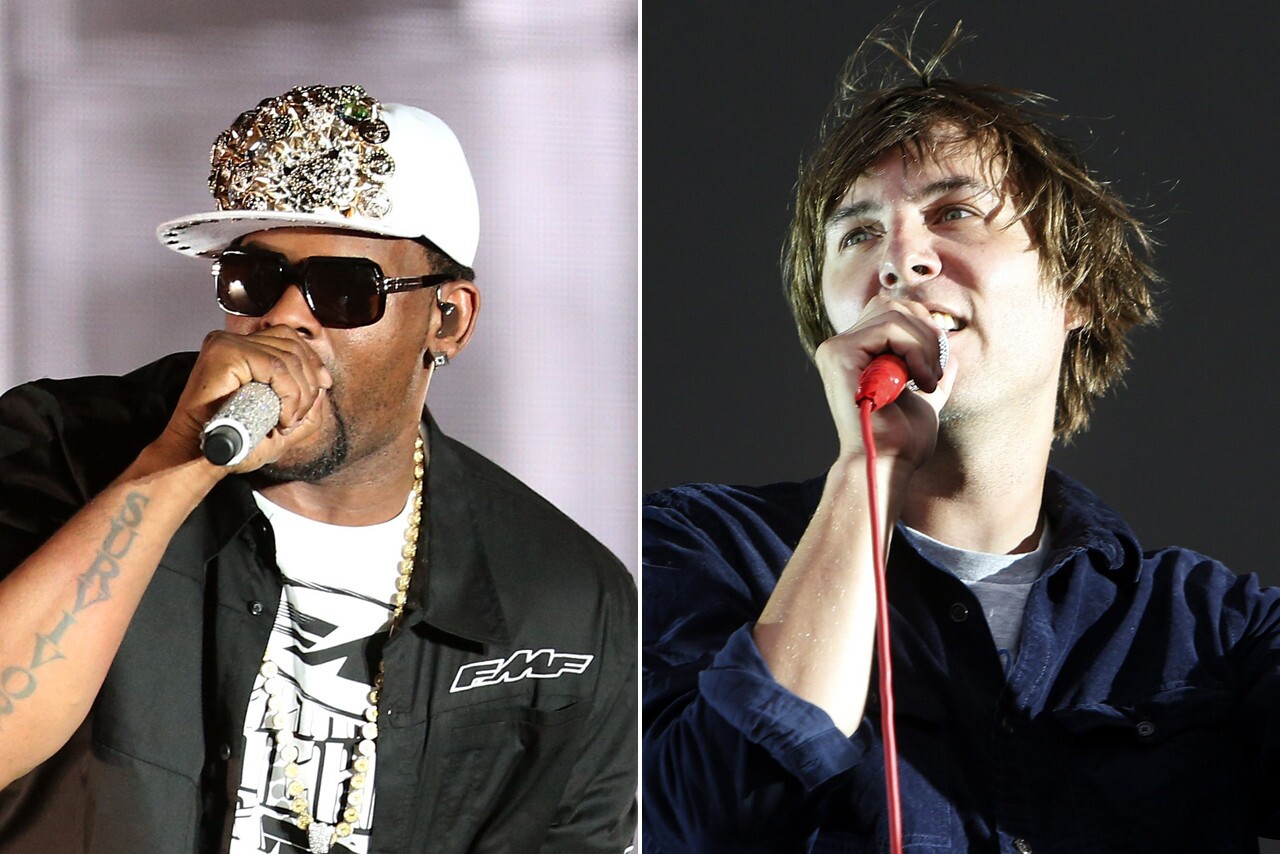 The "King of R&B" charted new territory with an official remix of French indie rock band Phoenix's newest single, "Trying to Be Cool." Kelly and Phoenix first took audiences by surprise at Coachella 2013, dotting "1901" with the melody of "Ignition."
(Getty Images / EPA)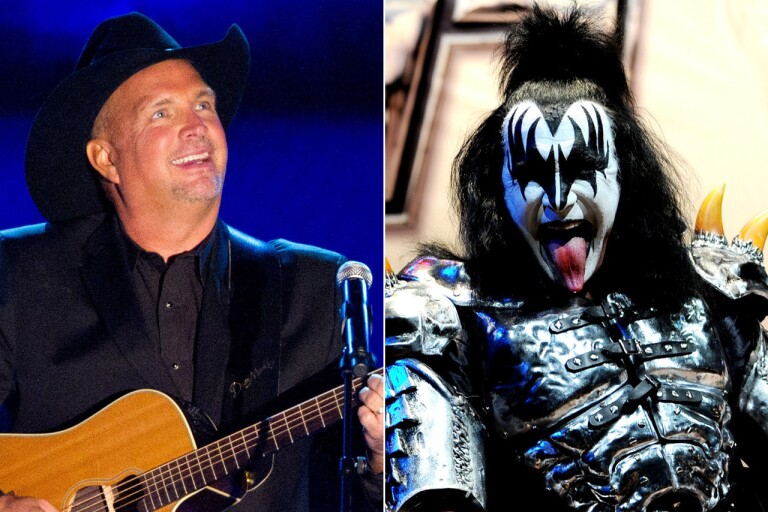 Singer-songwriter Garth Brooks dropped his country music chops to cover Kiss' "Hard Luck Woman" with the band. Though Brooks lives in the mainstream pop realm, Kiss is said to be one of his earliest musical influences, evidenced by his rock-inspired theatrics during live shows.
(Associated Press / Getty Images)
Irish rock band U2's wildly popular song "One" got a 2005 revamp featuring the multiplatinum R&B diva Mary J. Blige. Blige's effortless riffs and emotionally charged interpretation of the verses added vigor to a hit that has graced many "greatest songs" lists since its release.
(Aaron Harris / Associated Press)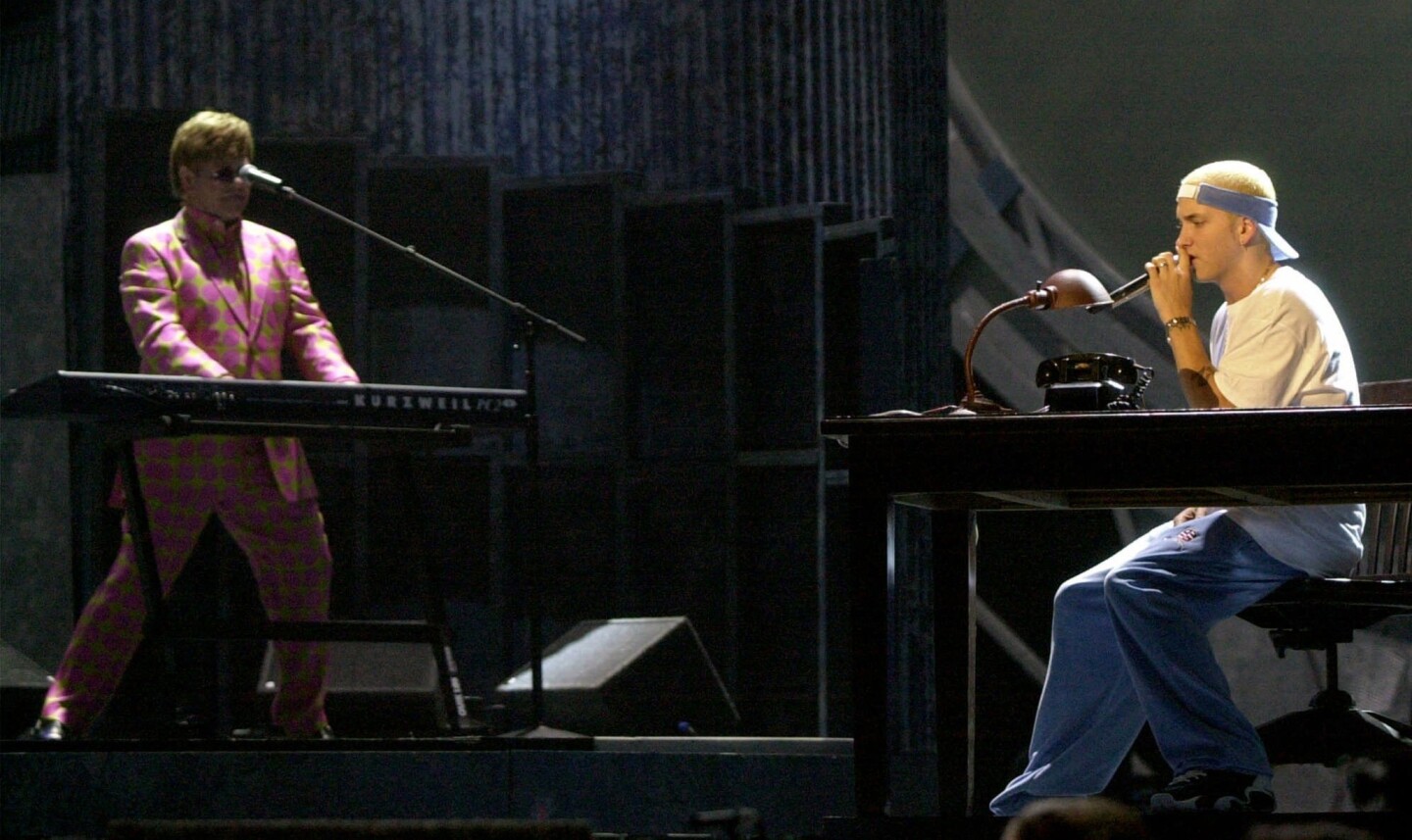 In a moment just as political as it was unexpected, rapper Eminem invited openly gay singer-songwriter Elton John onstage at the 43rd Grammy Awards to perform "Stan," in response to the barrage of criticism slung at the emcee over his lyrics and alleged homophobia.
(Kevork Djansezian / Associated Press)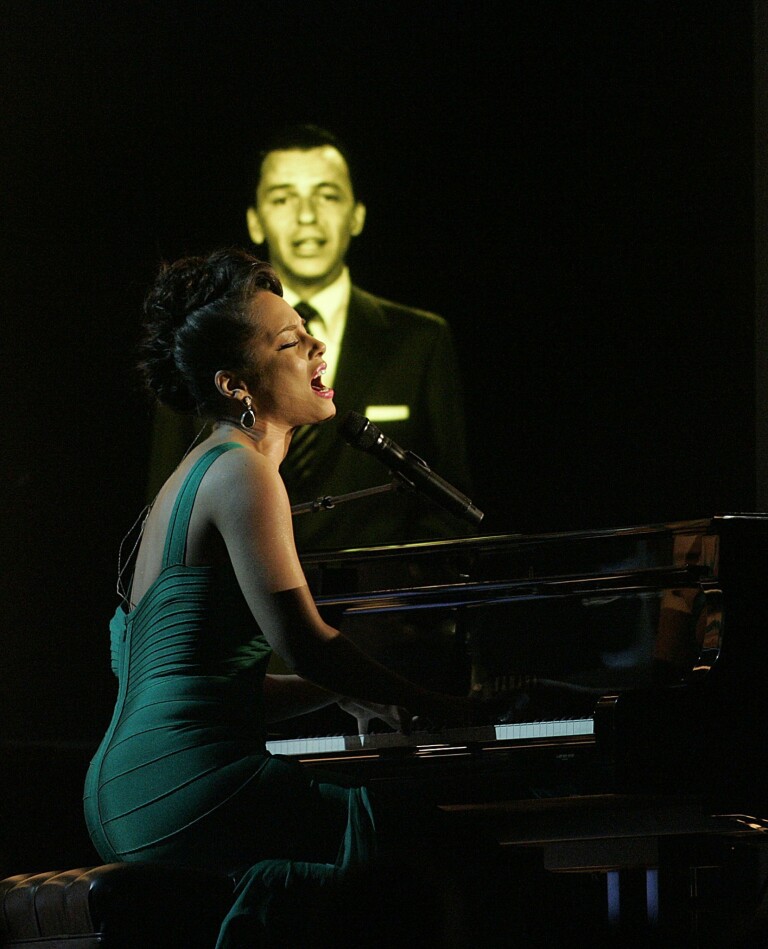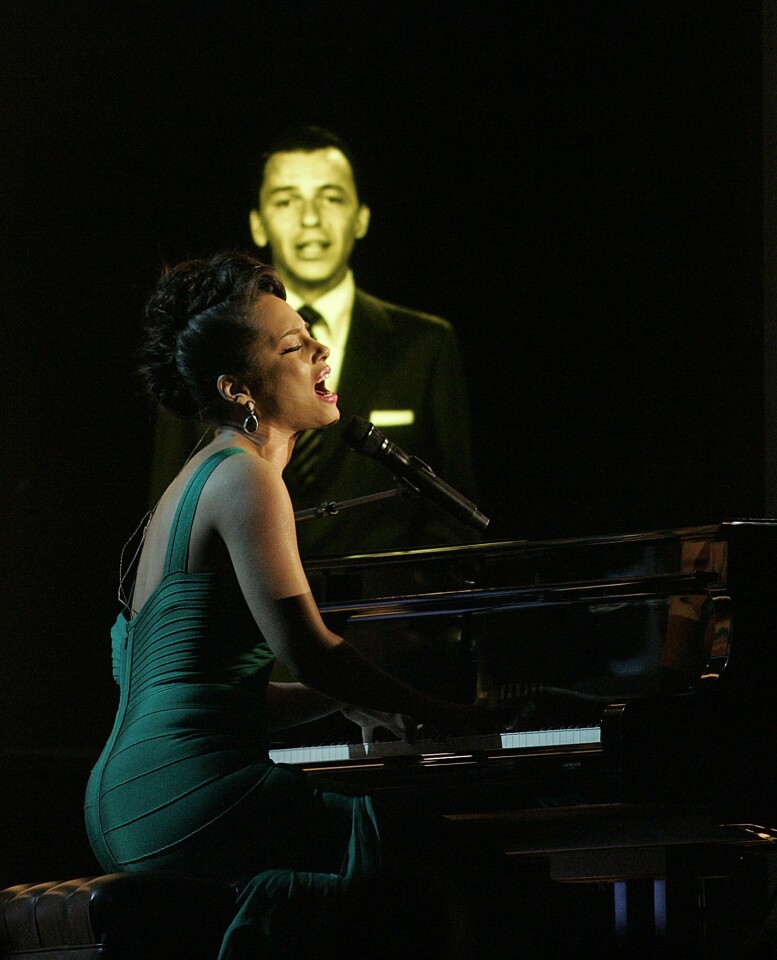 Soulful songstress Alicia Keys opened the 2008 Grammy Awards ceremony with Frank Sinatra's 1950s tune "Learnin' the Blues," using archival footage of the influential singer to pull off a duet.
(Lawrence K. Ho / Los Angeles Times)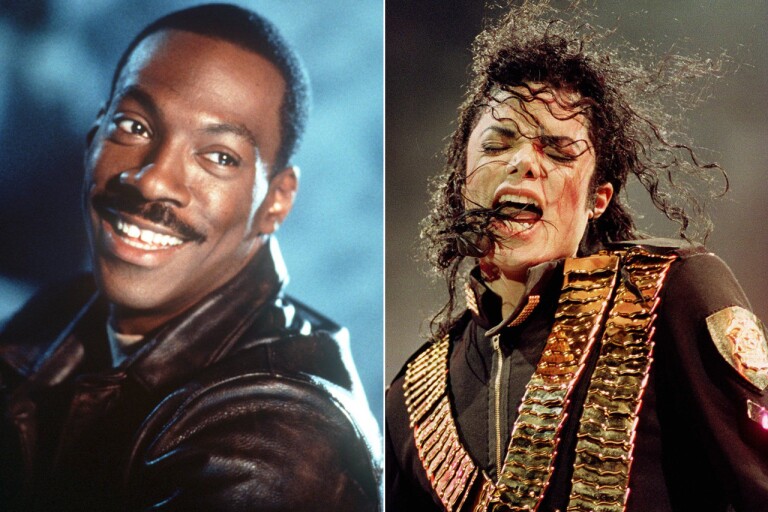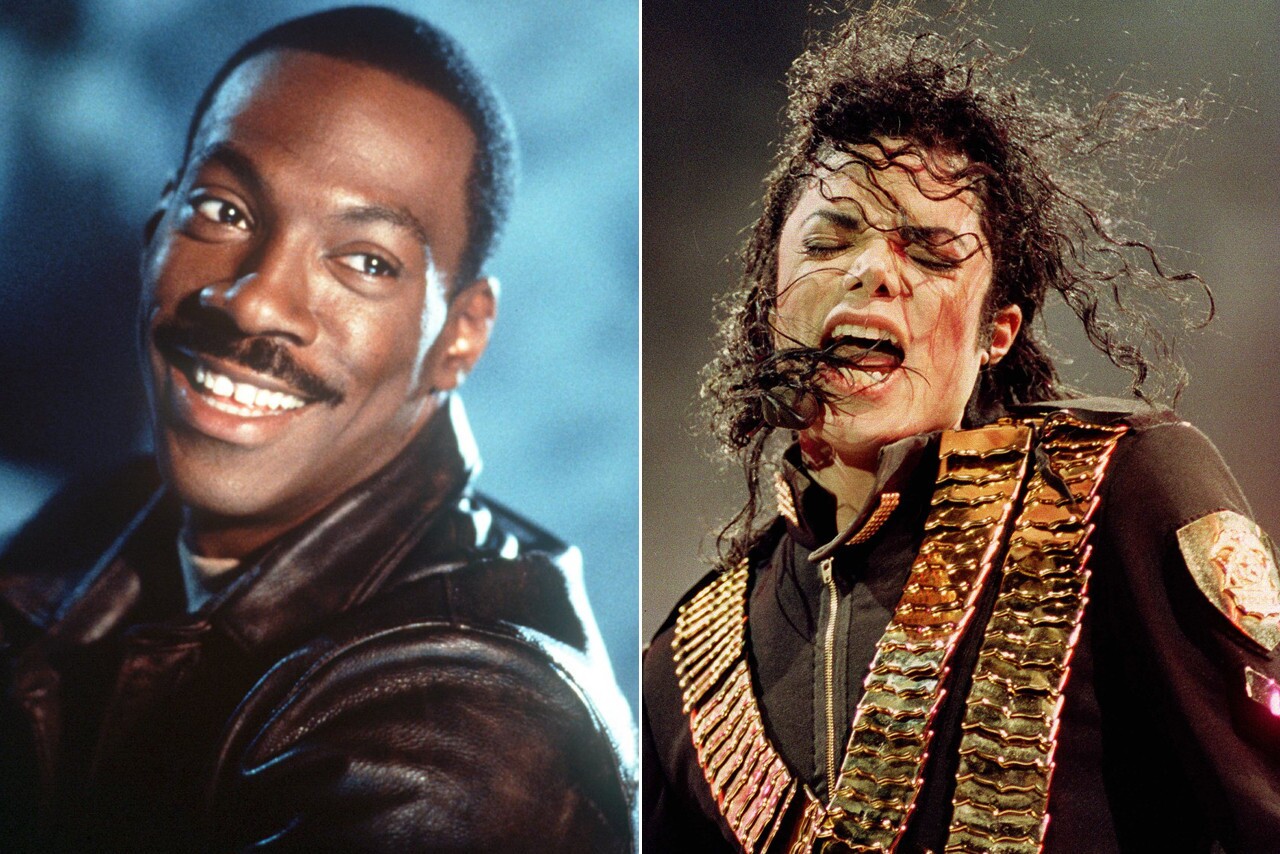 Better known for cracking jokes, Eddie Murphy did have golden moments as a musician, including a collab with the "King of Pop." His '90s single "Whatzupwithyou" features Michael Jackson during the height of his career and a psychedelic music video -- peace symbols, clouds, the works.
(Bruce W. Talamon / Associated Press)
Years after leaving The Velvet Underground, Lou Reed joined creative forces with Metallica to release the art rock album "Lulu." Not all partnerships are amicable -- Reed allegedly challenged the heavy metal band's drummer to a street fight after a disagreement during recording sessions.
(Anton Corbijn)
For more than half of his life, actor William Shatner has been on a mythical mission "to boldly go where no man has gone before." Though he no longer commands the Starship Enterprise, the 82-year-old poet and TV pitchman is still visiting bizarre worlds. His most recent? That oddball realm of prog rock.
His concept album, "Ponder the Mystery," finds the man formerly known as Capt. James T. Kirk supported by a new crew that wields musical instruments rather than phasers. They include former members of the band Yes — Tony Kaye, Billy Sherwood and Rick Wakeman.
Shatner's reason for the new journey is quite simple: He wanted to find a fresh forum in which to showcase his poetry. Apparently, others beyond Yes thought it was a good idea too. The record includes appearances by country guitar ace Vince Gill, arena rocker Mick Jones of Foreigner and jazz fusion keyboardist George Duke.
"The spoken word, I've always felt, is music," said Shatner, his speech punctuated with the same dramatically rhythmic pauses that have made him instantly recognizable, regardless of the role. Capt. Kirk, police Sgt. T.J. Hooker, lawyer Denny Crane on "Boston Legal" and the celebrated Priceline.com pitchman all share that same halting cadence with Shatner the Poet.
WATCH: William Shatner's spoken-word performances
Shatner has recorded before, sometimes just for the fun of it, as on his 1968 camp classic album "Transformer Man," and sometimes with a more serious musical agenda, as with his 2004 collaboration with musician-composer Ben Folds for their album "Has Been."
He's even had fun "recording cover songs where the lyric wasn't appropriate, like when I did [Color Me Badd's 1991 pop-R&B hit] 'I Wanna Sex You Up' on the [MTV] Video Music Awards. All I did was recite the lyrics," he said.
"But that's the ambition. I know I can't sustain the note to actually sing. But I have music in my soul, and I'm attempting to bring it out within the language, and along with the music."
"Ponder the Mystery," released Tuesday, is a concept album revolving around, as Shatner describes it, "a guy in despair who is living on a beach, and it takes him through the last hour of the day at sunset through twilight, into darkness and the sounds of the night in which he regains his fervor, his love of life based on the beauty of what he's seeing around him."
PHOTOS: Iconic rock guitars and their owners
Unlike "Has Been," for which Shatner and Folds worked together as a songwriting team, Shatner wrote all the lyrics for the piece then handed them off to Sherwood, who composed the music.
In lining up the guest artists to flesh out the performance, Sherwood worked closely with Cleopatra Records chief Brian Perera, who invited Shatner to create a follow-up to "Seeking Major Tom," the label's 2011 album in which he recited lyrics to outer space-themed rock songs.
"We didn't want to put out another William Shatner record just for the sake of putting out a William Shatner record," Perera said in a separate interview. "But he's such a wonderful artist and creative person to work with, we wanted to figure out what we could do next.
"When you take an actor or musician and put them in a different situation," Perera said, "they react differently, and it's like they become new to the game."
For Shatner, coming up with lyrics intended for songs is a different process than writing poetry.
PHOTOS: Daughters of rock stars
"I sort of lurched into a method of writing everything that comes into my head, just spewing it out," he said of his old writing method. "Then along the way, I would discover a phrase, an attitude or a word that resonates, that captures what it is I think I'm writing about. I use that word, that phrase, that line to become the entity of the song."
The story on Shatner's new album begins with the central character in something of an existential crisis as he examines the fabric of his life for some meaning. It's punctuated by Shatner's dark, heavily dramatic and angsty voice. By the end of the song cycle, however, the tone becomes considerably lighter, even joyful.
"I keep saying to people, 'I hope it's as good as I say it is.' I need the audience to tell me that. It's one thing to think you're good," he said, "but the public tells you whether you're any good."
He'll get the chance with three live performances he'll give in Southern California venues at the end of the month: Oct. 23 at Saint Rocke in Hermosa Beach, Oct. 24 at the Canyon Club in Agoura Hills and Oct. 25 at the Coach House in San Juan Capistrano. He'll be accompanied by Circa, the prog-rock band that includes Sherwood and Kaye along with bassist Rick Tierney and drummer Scott Connor. They plan to perform the "Ponder the Mystery" album in its entirety, all 15 songs from start to finish.
"It's a whole new venture," he said, sounding like a certain starship commander once again on the prowl for new life and new civilizations. "I have no idea what to expect."
Twitter: @RandyLewis2
------------------------
William Shatner & Circa
When: 8 p.m. Oct. 23
Where: Sainte Rocke, 142 Pacific Coast Highway, Hermosa Beach
Cost: $48
Information: Saintrocke.com; (310) 372-0035
Also: 9 p.m. Oct 24
Where: Canyon Club, Agoura Hills
Cost: $30-$55
Information: https://www.canyonclub.net; (818) 879-5016
Also 9 p.m. Oct. 25
Where: The Coach House, 33157 Camino Capistrano, San Juan Capistrano
Cost: $30
Information: https://www.thecoachhouse.com; (949) 496-8930
---
The complete guide to home viewing
Get Screen Gab for weekly recommendations, analysis, interviews and irreverent discussion of the TV and streaming movies everyone's talking about.
You may occasionally receive promotional content from the Los Angeles Times.