2012 in review: Kendrick Lamar, Frank Ocean bring fresh sounds to L.A.
Click through the gallery to view my favorite albums of the year, in alphabetical order.
(Lawrence K. Ho, Genaro Molina, Wally Skalij / Los Angeles Times)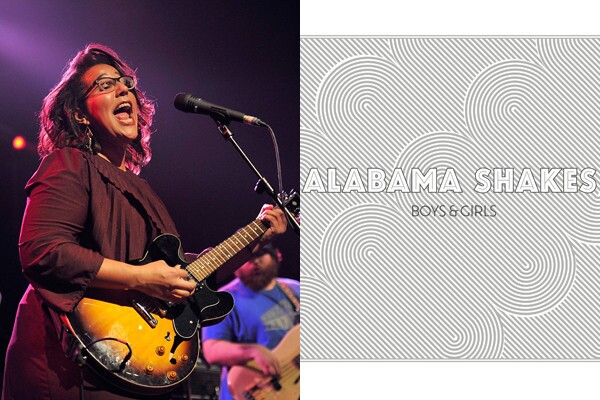 Those reared on American rock 'n' roll structures codified a half-century ago in the South will find little to argue with in the debut album by Alabama Shakes. As convincing an introduction to a group as was released this year, the Athens, Ala., four-piece's record highlights the overpowering vocals of Brittany Howard, whose take on Southern blues rock places her in a continuum that stretches back decades. But if the rest of the Shakes didn't have the muscle to wrestle with her, "Boys & Girls" would be less thrilling. As it stands, the band burns. Live, they're undeniable.
(Getty Images / ATO / AP)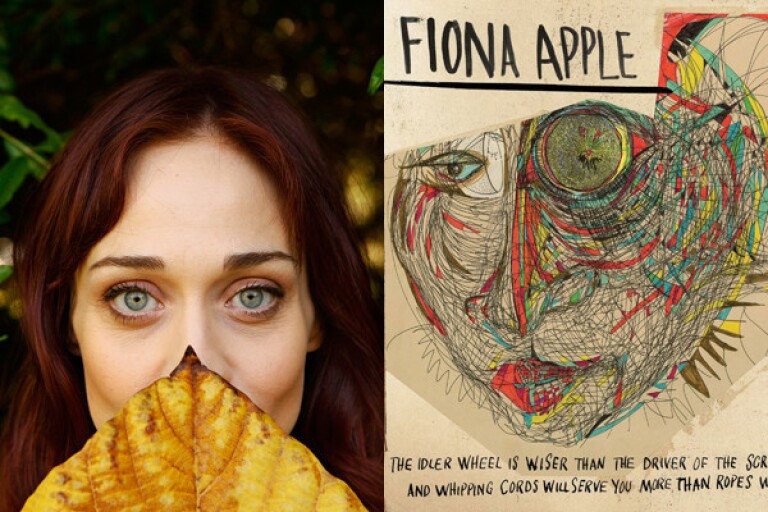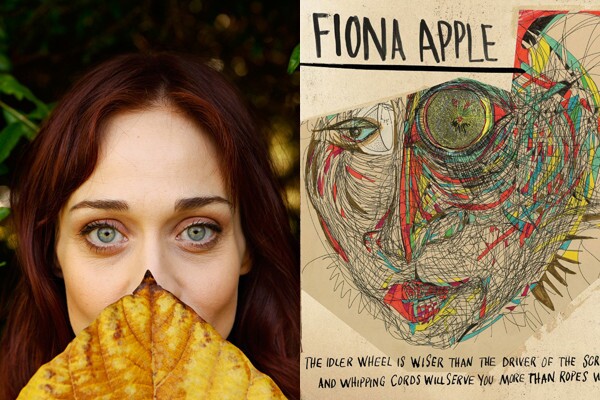 Few records were consumed by my internal jukebox as intensely as this. Words and lines that I as a reasonably reserved gentleman never expected to sing out loud in my car — "He makes my heart a cinemascope screen/ Showing a dancing bird of paradise" — have poured forth over the six months since its release. Apple's 10 compositions on her fourth record are thick with requisite Apple drama — detractors might call this melodrama — but she's matured in the dozen years since her debut, as evidenced by the admirable restraint and bounty of nuanced silences, suggesting Joni Mitchell's "Hejira" as if haunted by the spirit of Berthold Brecht.
(Genaro Molina, Los Angeles Times / Epic)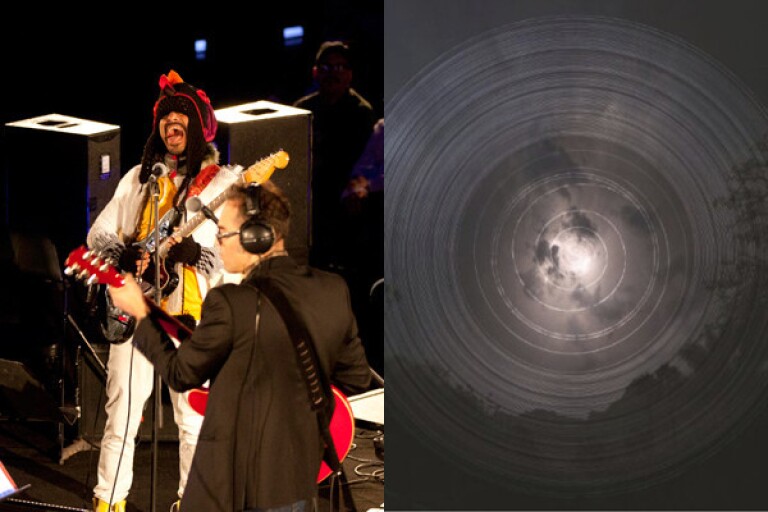 Why this Mexican band's fantastic eighth record hasn't been more lauded is a mystery; it's as exciting and adventurous a statement as was released this year. Over 10 songs, the four-piece art rock band merges guitar, bass, rhythms both acoustic and digital, synthesizers and a spirit of unlimited possibility. Translated, the title means "The Object Formerly Known as Record," suggesting, like the music, a past and a future. Muse fans who don't know this record are missing out on a better band.
(AP / Universal Music)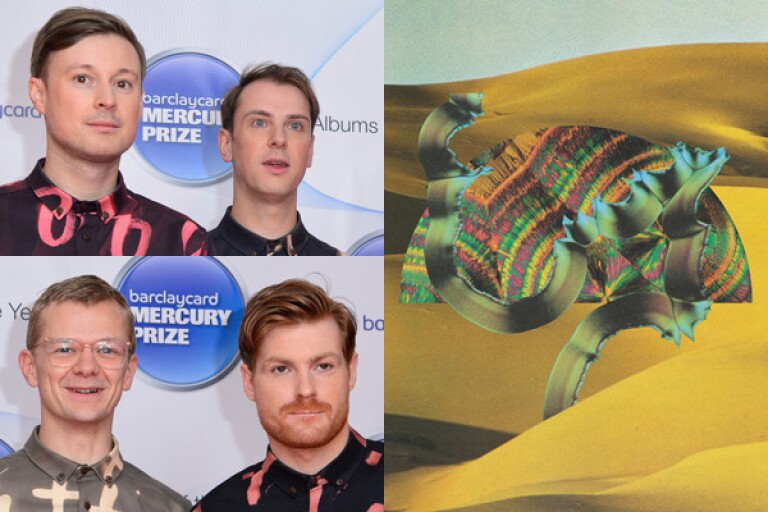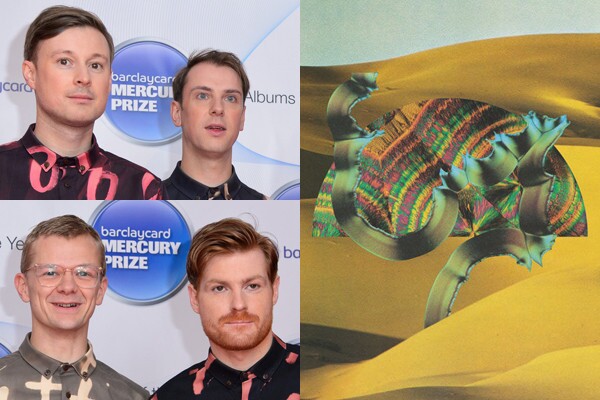 The most vital characteristic for a young artist is specificity of voice: to convey a set of musical ideas that's unique to him, her or, in the case of this British rock band , them. The young group's sound is immediately recognizable, pushing Beach Boys falsetto harmonies through competing guitar strums, analog Kurbrick-ian synths noodles seemingly teleported from "2001: A Space Odyssey" and propellant, danceable beats. Songs like "Hail Bop" and "Waveforms" float on structures that constantly surprise, as though Kraftwerk were composing for the Pacific Coast Highway.
(Getty Images / Ribbon Music)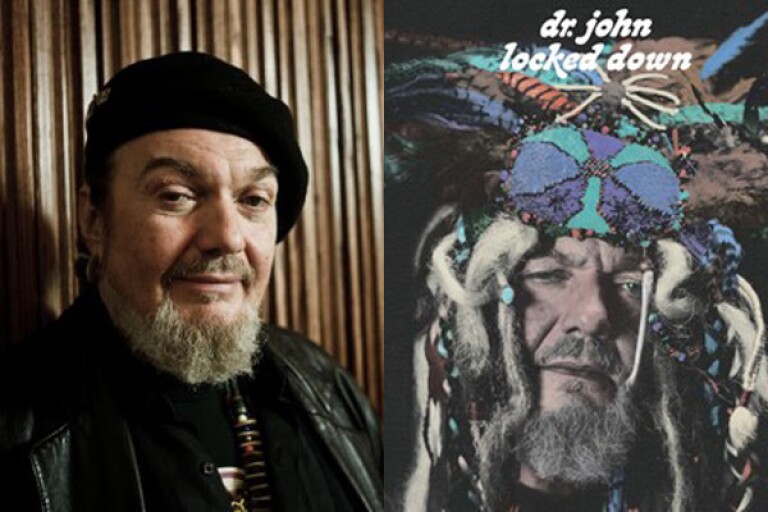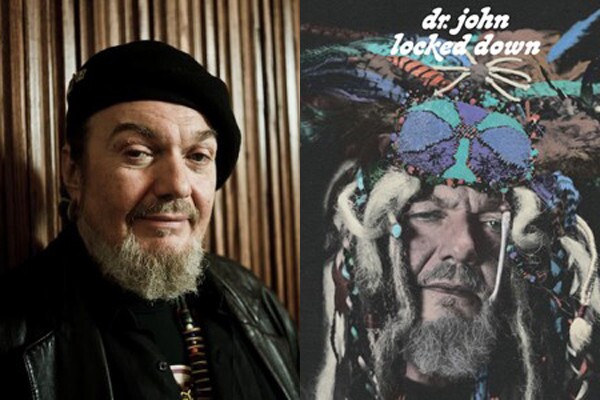 A rollicking, expansive late-period masterpiece crafted by piano mystic Dr. John, "Locked Down" is not only a favorite but one of the best records of composer Mac Rebennack's illustrious career. Produced by the Black Keys' singer-guitarist Dan Auerbach, "Locked Down" was recorded in Nashville with a dynamic young band, and all that fresh inspiration has filled the man's lungs and fingers with new energy.
(Joshua Black Wilkins / Nonesuch)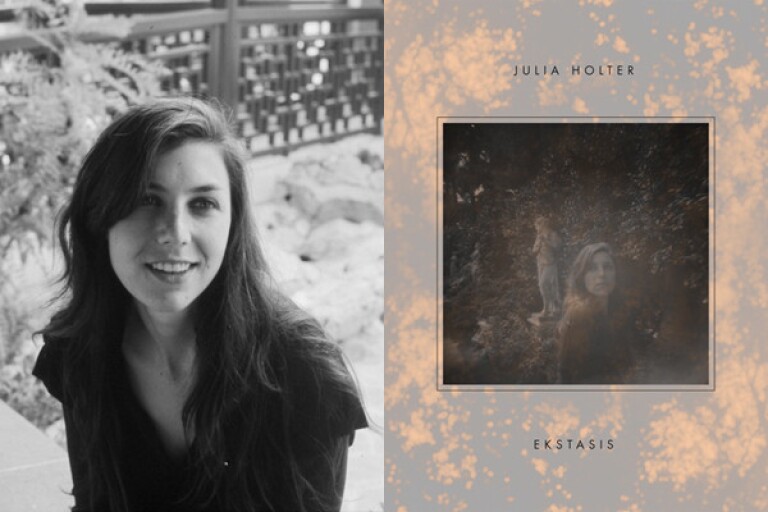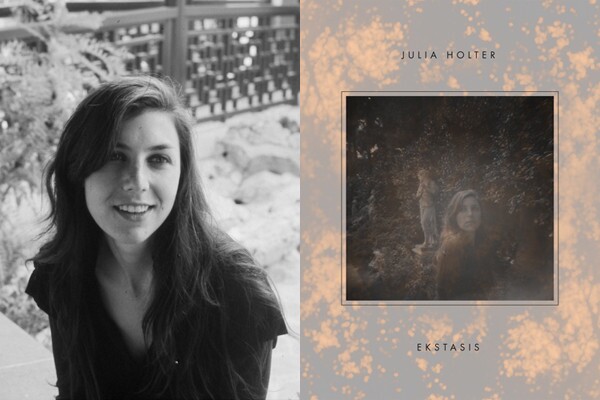 Los Angeles singer-composer Julia Holter rose alongside kindred spirits Ariel Pink, Nite Jewel, John Maus and others schooled in music and visual art at CalArts. Holter composes the most graceful and delicate music of the bunch, exquisitely crafted bedroom baroqueness that suggests the Cocteau Twins and Joanna Newsom but with keener attention to intricate detail, like a Laura Owens painting come to life.
(Rick Bahto / RVNG)
Kendrick Lamar of Compton has been headed toward this moment for the last few years, anointed by L.A. rap royalty Dr. Dre, Snoop Dogg and the Game as the so-called future, and with "good kid" his promise has been confirmed. A brilliant, dynamic, lyrically sophisticated artist whose words on the page are as riveting as they are coming out of his mouth, the rapper on "good kid" has created a snapshot of Los Angeles 2012 as vivid and important as any piece of art this year. But what's best: You can dance to it.
(Wally Skalij, Los Angeles Times / Aftermath / Interscope)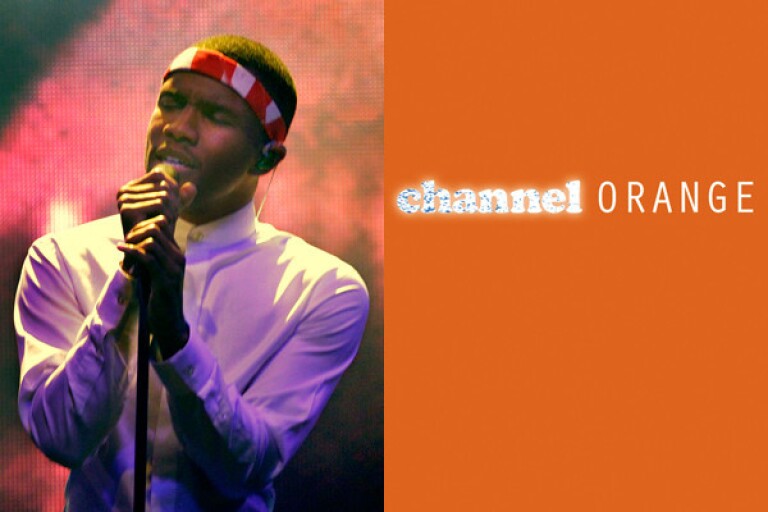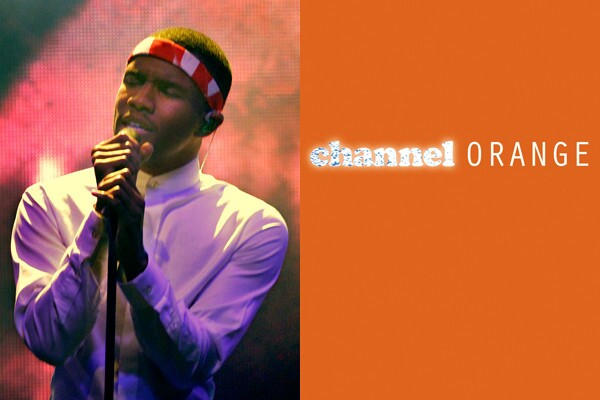 The most magnetic record of the year, "Channel Orange" would be so even without the boundary-busting truth of "Forrest Gump," a tortured ode to Ocean's unrequited love for another man. As a whole, though, gender on "Channel Orange" matters less than Ocean's skill as a songwriter and vocalist. Sitting in that sweet spot among Marvin Gaye, Prince and R. Kelly, where softness supplants bombast and layers of sound add depth, "Channel Orange" feels like a work that as the years pass will only grow in stature. I can't wait to hear where he goes next.
(Lawrence K. Ho, Los Angeles Times / Def Jam)
A breathtaking excursion into a synthetic cavern, British beat producer Andy Stott on his second full-length album conjures ghosts of early Massive Attack, Tricky and the Bristol rhythm sound of the '90s while focusing on the sonic present. "Luxury Problems" features eight tracks that harness clicks-and-cuts minimalism and oceans of bass to conjure a deep, dark vibe, which Stott examines along with vocalist Alison Skidmore.
(Modern Love)
New York band Swans have been floating between two extremes for 30 years now. Early aural assaults sat alongside Sonic Youth in the New York noise scene, but over the course of founder-composer Michael Gira's creative life, he's drawn in folk, balladry, tension/release dynamics and pure artistic confidence. "Mother of the World," which clocks in at 10 minutes, is a relentless guitar mantra a la the Velvet Underground's "Sister Ray," but with more peaks and valleys. Pumped at full volume, it will give you shivers. "A Piece of the Sky" has the heft of a Richard Serra sculpture.
(Jennifer Church / Young God Records)
Click through the gallery above to view my top 10 albums of 2012.
On or near the top of many of 2012's best albums lists -- mine are listed above within a clickable gallery -- are two Angelenos: Kendrick Lamar and Frank Ocean. They earned their praise, Ocean with his Grammy-nominated "Channel Orange," a genre-busting slice of L.A. life that highlights the singer-songwriter's myriad talents, and rapper Lamar with his "good kid, m.A.A.d. city," a lyrically thrilling, musically urgent document of working-class street life.
Within both is a buzzing city built on dreams but filled with nooks, enclaves and trapdoors.
Their experiences of Los Angeles couldn't be more different: Navigating the region from opposing perspectives, one an insider and one an outsider, Lamar and Ocean create a remarkable yin-yang of the California dream.
Best of 2012: Movies | TV | Pop music | Jazz | Video Games | Art | Theater | Dance | Classical music
Ocean, 25, born in New Orleans and transplanted here six years ago, touches on the Cali of the imagination. Like many who land here, the artist born Christopher Breaux relocated to reinvent himself and make a career as a professional artist and songwriter. Within a few years he'd done that and more: written with Beyoncé, signed with Def Jam and hooked up with the rising Odd Future collective. He conveys experiences as a new Angeleno "lost in the thrill of it all" by creating his own figurative channel — it's orange, like the California sun.
Lamar's also 25, a Compton native born Kendrick Lamar Duckworth who came up in the city. Born half a decade before the '92 riots, the rapper with precocious talent has the support of the King of Compton, Dr. Dre, who signed him to his Aftermath imprint. Lamar describes himself on "good kid, m.A.A.d. city" as "Compton's human sacrifice," and throughout the record he documents with an astute voice and the assured lyrical rhythm of a beat box percussionist.
He's Iceberg Slim for a new century, who with pinpoint accuracy evokes a post "Boyz N the Hood" world of a young man on the move: "You love streets, you love runnin', duckin' police, You love your hood, might even love it to death," he raps on "Real."
The acronym in the album's title has two meanings: "My angry adolescence divided" and what Lamar describes as "the basic standout meaning, 'My angel's on angel dust.'"
Like any accurate document of Los Angeles, much of "good kid" occurs in cars. On "The Art of Peer Pressure" he's with friends cruising "four deep in a white Toyota," rolling down the 405 with "a quarter tank of gas, a pistol, orange soda," eyeballing "the light-skinned girls in all their little dresses." He's a veritable Google maps of our town. In "Backseat Freestyle," Lamar suggests to a driver looking for a space to "park it in front of Lueders, next to that Church's Chicken" at the corner of Rosecrans Avenue and Bullis Road in Compton.
Ocean's world encompasses the south of his youth and the L.A. of his present and the gulf that separates them. On "Sweet Life," Ocean describes someone "Livin' in Ladera Heights/ The black Beverly Hills/ Domesticated paradise/ Palm trees and pools." On "Super Rich Kids," as accurate a document of blue-blood L.A. as has ever been written, Ocean conjures a life filled with fine drink and smoke — "too many bottles of this wine we can't pronounce/ Too many bowls of that green, no Lucky Charms." Embedded within the song is another young voice of L.A., Earl Sweatshirt, who exquisitely embodies the subjects as "the Xany-gnashing, Caddy smashing, bratty-ass" kids.
Perhaps most thrilling, in fact, is that Lamar and Ocean are part of bigger creative entities, perhaps one reason why the two have yet to collaborate: the former is part of Black Hippy, a four-DJ L.A. collective that also features striking talents Ab-Soul, Schoolboy Q and Jay Rock. Ocean came into his own after joining Odd Future, the chaotic Fairfax posse founded by Tyler, the Creator, who, along with fellow members Sweatshirt, Syd the Kid and others, have helped reinvigorate hip-hop.
Such convergence of talent doesn't happen often. When it does, it's wondrous to behold. What Ocean and Lamar have achieved is not only notable in the year-end roundup scheme of things but suggests a thrilling new chapter of Los Angeles music unfolding before our very ears.
---
Inside the business of entertainment
The Wide Shot brings you news, analysis and insights on everything from streaming wars to production — and what it all means for the future.
You may occasionally receive promotional content from the Los Angeles Times.