'Game of Thrones' has become an unlikely tale of female empowerment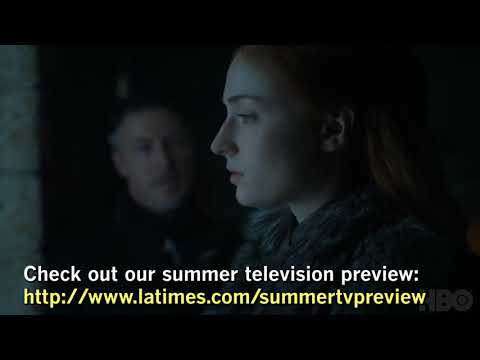 "Game of Thrones" started as a classic male-dominated adventure. (May 26, 2017) (Sign up for our free video newsletter here)
Television Critic
The great war is here.
Or at least it will be when "Game of Thrones" returns in July and the show enters, presumably, the final stages of the battle for Westeros.
A formidable list of contenders are circling from as many directions as the blades of the iconic Iron Throne point: Which has not escaped the notice of the throne's current occupant. "Enemies to the East. Enemies to the West. Enemies to the South. Enemies to the North," says Cersei Lannister in the latest trailer. "Whatever stands in our way, we will defeat it."
What stands in her way are the armies of at least two women with a claim to the throne, and several more who would literally kill to see anyone but a Lannister ruling the realm from atop King's Landing.
All, however, have the chance to rule the show's forthcoming narrative; what started as a classic male-dominated adventure six seasons ago has become an unlikely tale of female empowerment.
SEE OUR COMPLETE SUMMER TV PREVIEW »
The surviving women of "Game of Thrones" have been endlessly brutalized by the men of Westeros and Essos, but now they have the upper hand … and there'll be hell to pay.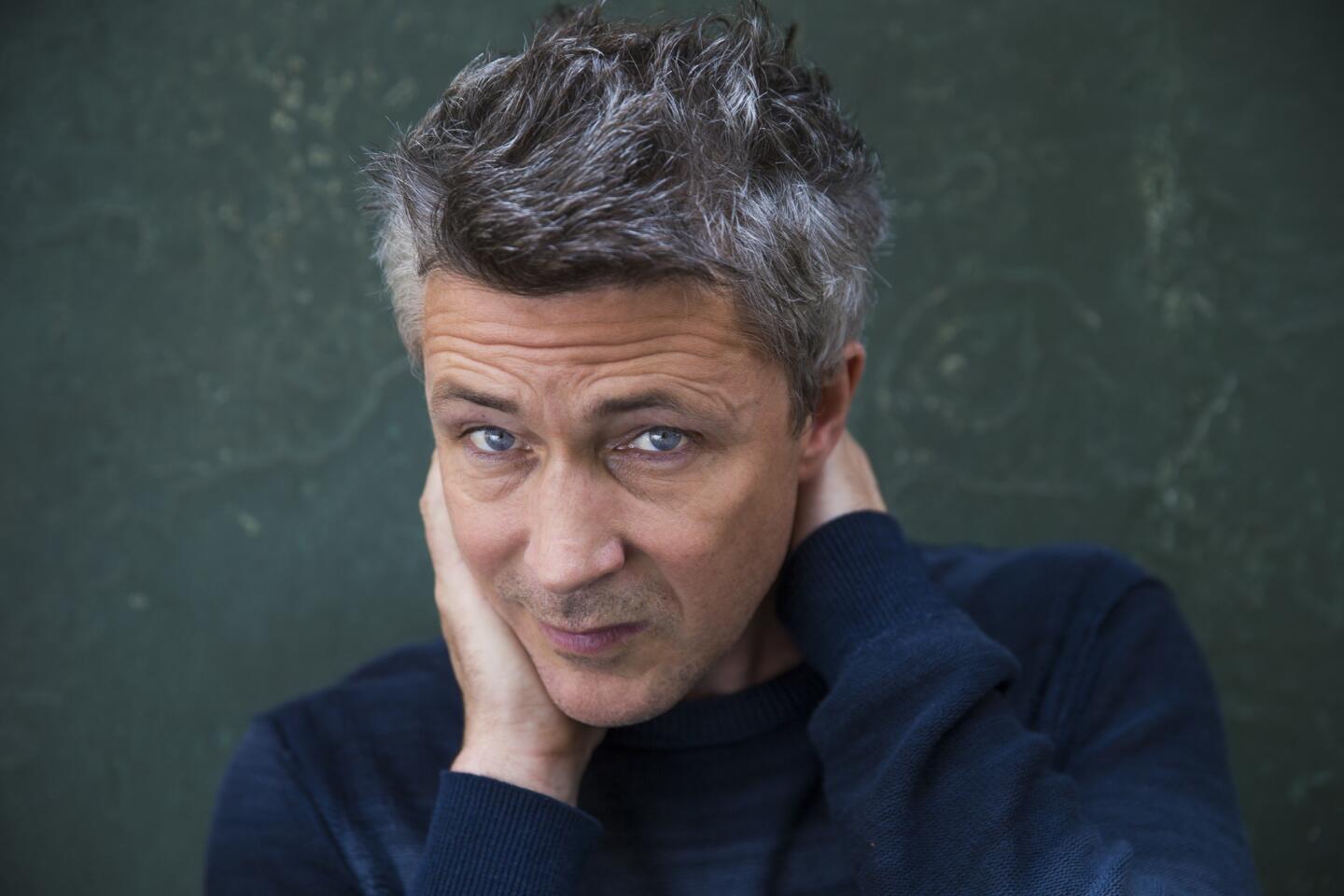 Aidan Gillen's run as Petyr "Littlefinger" Baelish in the "Game of Thrones'" ends in the season seven finale episode "The Dragon and the Wolf."
(Allen J. Schaben/Los Angeles Times)
Based on author George R.R. Martin's book series "A Song of Ice and Fire," "Game of Thrones" has since outpaced the fantasy novels. Though Martin is reportedly writing the sixth volume for what is intended to be a seven-book series, HBO's new season (like the one before) follows a largely rogue story line. (Martin has provided some outlines to show creators D.B. Weiss and David Benioff from the eventually forthcoming "The Winds of Winter.")
Following the success of realistic, family-based dramas such as "The Sopranos" and "Six Feet Under" and gritty tales of urban Baltimore in "The Wire," "Game of Thrones" was a huge and expensive gamble for HBO when it premiered in 2011.
It's since become the premium network's most successful show and an epic journey in its own right; even as it outstripped its source material, "Thrones" launched conversations — about the depiction of rape, nudity and violence — far larger than the expected natterings about deviations from the book.
"Game of Thrones" even out-stripped itself, its wildly ambitious filming schedule forcing HBO to push this season premiere back several months. And this season will contain just seven episodes instead of 10.
Now for the first time in the Emmy-winning HBO series' history, nearly all of the show's central characters have slain their obstructive regional enemies and are poised to converge on King's Landing in an ultimate battle for control of the Seven Kingdoms.
Daenerys Targaryen, the Stark sisters Sansa and Arya, Cersei, Yara Greyjoy and Brienne of Tarth are all on a potential collision course. And last we saw Jon Snow, Tyrion Lannister and Theon Greyjoy, they were also planning to march toward the Iron Throne. All seek to topple the Lannister queen and brother/lover Jaime from power.
Cersei is no fool, however. Last season she literally incinerated her enemies in a wholesale massacre so evil it rivaled the Red Wedding. Goodbye High Sparrow, Margaery Tyrell Baratheon and a good third of the cast. Sweet King Tommen was simply collateral damage. Her fiery scheme was so brilliant, she deserves the throne she now inhabits for sheer gamesmanship points alone.
But no such luck, especially when dragons are involved and Daenerys, who proclaims in the new trailer: "I was born to rule the Seven Kingdoms and I will!," isn't about to give up her dreams of world domination for a cozy life in Essos.
Daenerys, a.k.a. Khaleesi a.k.a. Mother of Dragons, Breaker of Chains, Protector of the Realm (let's stop there lest we run out of room), has amassed an army of the fiercest fighters: the nomadic horsemen known as Dothraki and the Iron Island's formidable marine fleet. Add dragons to the mix and she has the land, sea and sky covered. The strategic counsel of Tyrion, Cersei's estranged brother, is a small but powerful asset.
Snow — a.k.a. King of the North and previously assumed to be Ned Stark's illegitimate son — is also a rightful heir to the throne. But Snow, who was brought back to life from the dead by the Red Priestess, has no idea (yet) that there's royal dragon blood flowing in his restored veins. Aside from his genealogical advantage and knack for looking adorable in fur, Snow has the backing of the scrappy Wildling forces, the Night's Watch and the late Stannis Baratheon's top advisor, Ser Davos.
The most powerful possible new narrative, however, promises to be that of the Stark women.
Sisters Sansa and Arya haven't seen each other since they were separated as girls in Season One following the execution of their father, Ned, at the hands of the Lannisters. They have both learned a great deal about survival, and Sansa also played a key role in defeating her sadistic husband, Ramsay Bolton. She has tasted vengeance and victory and likely wants more.
As for the dozen or so other key characters not mentioned above — including Littlefinger, the women of Dorne, Varys — they're also hovering about, perhaps concocting more devious plans, deadly poisons or a wider network of spies than imagined in previous seasons.
What is clear is that July 16 feels like centuries away for most "Game of Thrones" fans. Winter is coming this summer, but not soon enough.
Read more stories from our summer television preview here
Get our L.A. Goes Out newsletter, with the week's best events, to help you explore and experience our city.
You may occasionally receive promotional content from the Los Angeles Times.