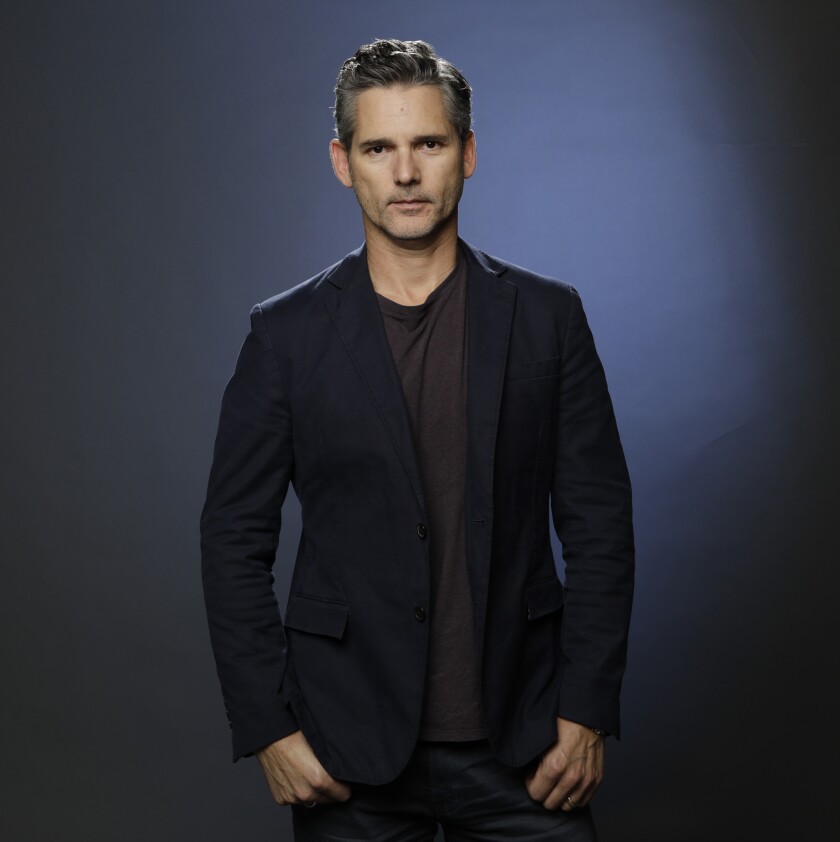 Playing a master of manipulation has Eric Bana questioning his own actions a bit more than usual these days.
The actor, who's known mostly for his film work with such credits as "Munich" and "Troy," made his debut headlining a TV series with Bravo's "Dirty John." In the series, which is based on the print and podcast true crime series from the Los Angeles Times, Bana portrays John Meehan, the show's titular conman who sweeps wealthy businesswoman Debra Newell (Connie Britton) off her feet — setting into motion a whirlwind romance with a deadly ending.
During a recent visit to the L.A. Times video studio, Bana talked about the lasting impression of playing the deceptive figure.
"I'm not saying I felt guilty in my day-to-day life after I wrapped," Bana said. "But there is a place you have to go to in your head, in terms of manipulation, to play that character. And it has to be very comfortable and second nature. So it's only natural that that sort of hangs around a bit."
"It still kind of messes with my mind a little bit," he continued. " It makes you question a lot of things. It makes you question a lot of your behavior, other people's behavior. 'What is the real motivation behind any good deed?' "
Bana said he realized early that it would be futile to try to find common ground with the character.
"To me, the most important thing was to come up with a believable representation of that character type," he said. "I didn't feel like I had to really endear myself to who he was. … In some ways, it was kind of nice to have a little bit of nonreverence for him."
The series was adapted by Alexandra Cunningham ("Chance," "Aquarius") for UCP in association with Atlas Entertainment and Los Angeles Times Studios. (Christopher Goffard, the author and voice of the L.A. Times series, served as a writer and producer on the series.) "Dirty John" opened last fall to strong ratings for Bravo, finishing its freshman run as one of 2018's top 10 cable scripted series in the advertiser-coveted 18-to-49 demographic.
"People want to talk about it," Bana said of the "Dirty John" fan base. "There's a lot of engagement."
Elsewhere in the conversation, Bana talked about what went into shooting the climactic fatal scuffle (including the professionalism of the dog!), what he'd say if he could have a moment alone with John Meehan, and his roots in comedy.
To watch the full conversation, click on the video below.
Twitter: @villarrealy
---