Bob Harper soldiers on with 'The Biggest Loser'
New year, new season, new twist: Ten teams showed up believing they would compete as couples on Season 13 of "The Biggest Loser," which will begin airing Tuesday, Jan. 3, on NBC. But they got the shock of their lives: The teams were immediately split up. In an instant, family and friends became rivals.
(NBC)
Dolvett Quince, left, returns as a trainer, along with host Alison Sweeney and the beloved original: Bob Harper.
(NBC)
Allen is 6 feet tall and weighs 403 pounds. A pastor, he suffered an almost unimaginable loss: His child was born with
spina bifida
and never came home from the hospital. At that time, he said, everything became meaningless. "I didn't care anymore. It seemed like even eating was so trivial." Now, though, he wants to live for his three other children, and a new baby on the way.
(NBC)
He is 6-3 and 396 pounds. Ben is a retail store manager who had four kids when his wife left him. It turned out to be a blessing in disguise: He has since married a woman who also had four kids, and they had two kids together, including one on the way. (His brother jokes he should star in a show called "Ben Plus 10.") Now, Ben wants his body to match the joy he feels about his blended family. They recently went to the beach and wanted to pose for a group photo. Ben refused to be in it. "It was a beautiful photo, but my family hates it because I'm not in it. I really want to be able to do that kind of stuff."
(NBC)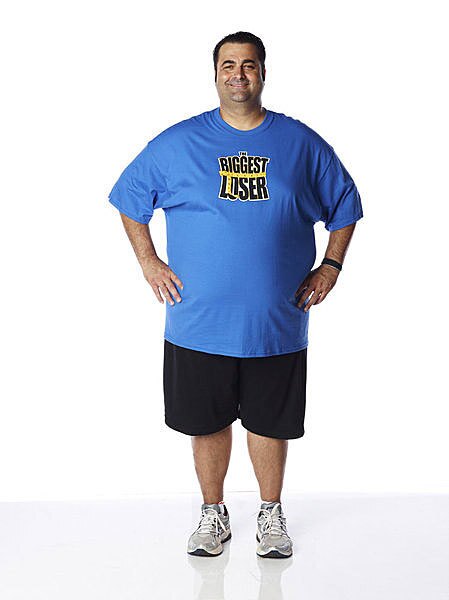 An unemployed cook, he is 6-2, 358 pounds. His teammate is his stepbrother who is also a close friend -- both believe they inherited their unhealthy eating habits from their father. His father, a truck driver, took Mike on the road one summer. In the course of three months, the boy gained 50 pounds. His father has since died of
obesity
-related illnesses. But Mike doesn't make any excuses, in keeping with this season's theme. "It's nobody else's fault but my own," he says.
(NBC)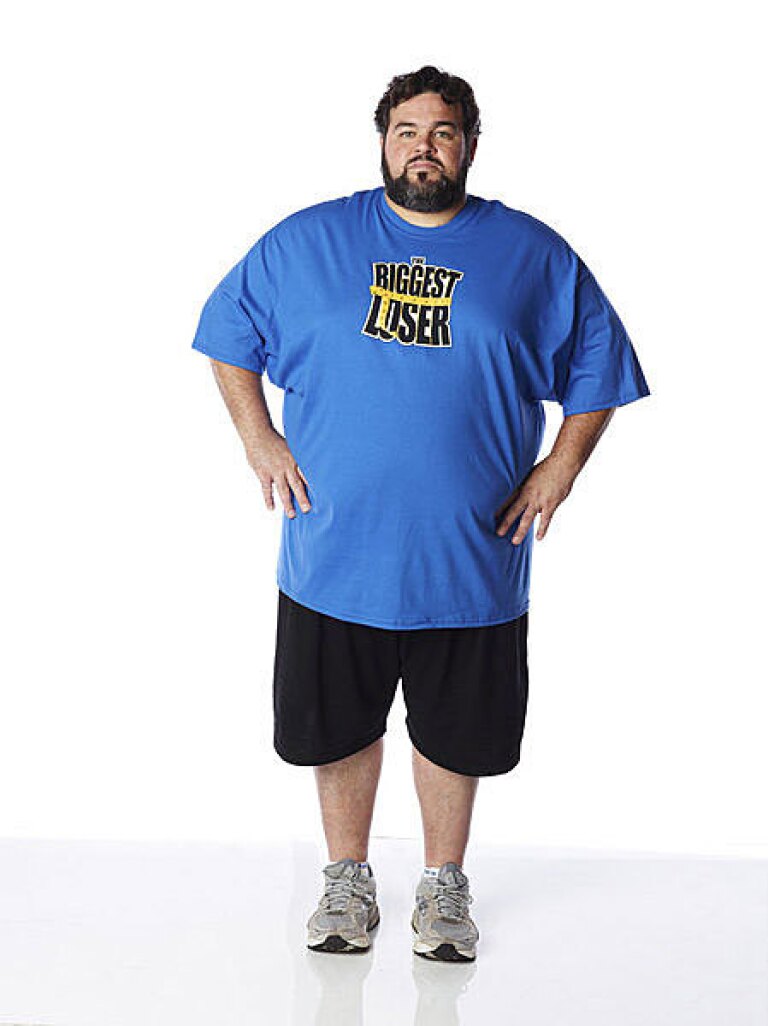 Joe is 5-9, 357 pounds. He has followed in his father's profession -- a truck driver -- and also in his unhealthy eating habits. He says it's time for a change: "I'm not going to go back to that profession. This is a brand new start. This is an amazing gift."
(NBC)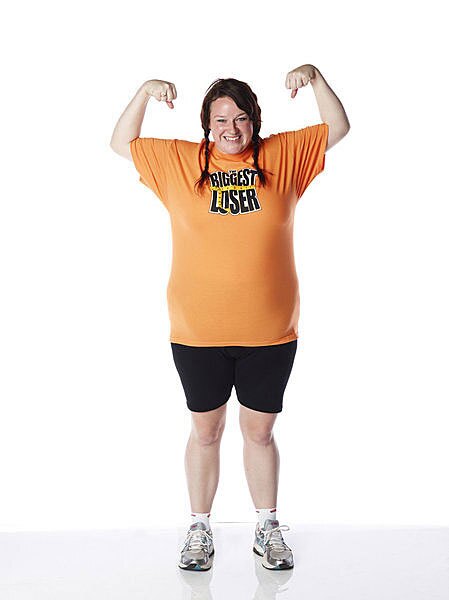 An in-home senior caregiver, Cassandra is 5-7, 239 pounds. She said she has struggled with weight her whole life. She is confident she will lose the weight this time because her attitude has changed. "I never fully invested in the lifestyle change before. I would diet, but I always wanted the Big Mac more. Now, I want it more than the Big Mac." Whatever happens, she has already made history: She is part of the first grandmother-granddaughter duo on the show. She says casting directors were skeptical when she told them that her partner would be her grandmother. "But I told them, 'You don't know my grandma!'" She says her grandmother will defy expectations and stereotypes.
(NBC)
Nancy has 13 kids and 55 -- yes, 55 -- grandkids. She helps make up the first grandmother-granddaughter duo in the show's history. At 5-3 and 217 pounds, Nancy had had kept her weight in check for years -- including the births of all her children. But when her husband died several years ago, she began to pile on the pounds. She decided to go on the show to help her granddaughter, but realizes that she might be the biggest beneficiary. "I used to be very energetic, I used to really enjoy the grandkids," she said. "But lately, I haven't been. I think this is probably the best thing I could do for my family."
(NBC)
Go on, you can say it: Roy Pickler looks just like Santa Claus. He is 6-foot, 306 pounds, giving him the girth he needs when he makes appearances each holiday season as jolly St. Nick. For years, he was able to handle a little excess weight even though he conducted adventure trips for at-risk kids for a living. But he suffered a broken leg recently and was on bed rest. The lack of activity helped him realize that he was hiding behind the red-and-white suit. He still wants to play Santa each holiday season -- but he wants to be able to use a pillow to fill out the costume.
(NBC)
Christine is 5-3 and weighs 240 pounds. Since she married Santa Claus that made her Mrs. Claus. But she is ready to leave that plump persona behind and believes she is too young to be so out of shape. "I need to take care of this now, before it gets any worse," she said.
(NBC)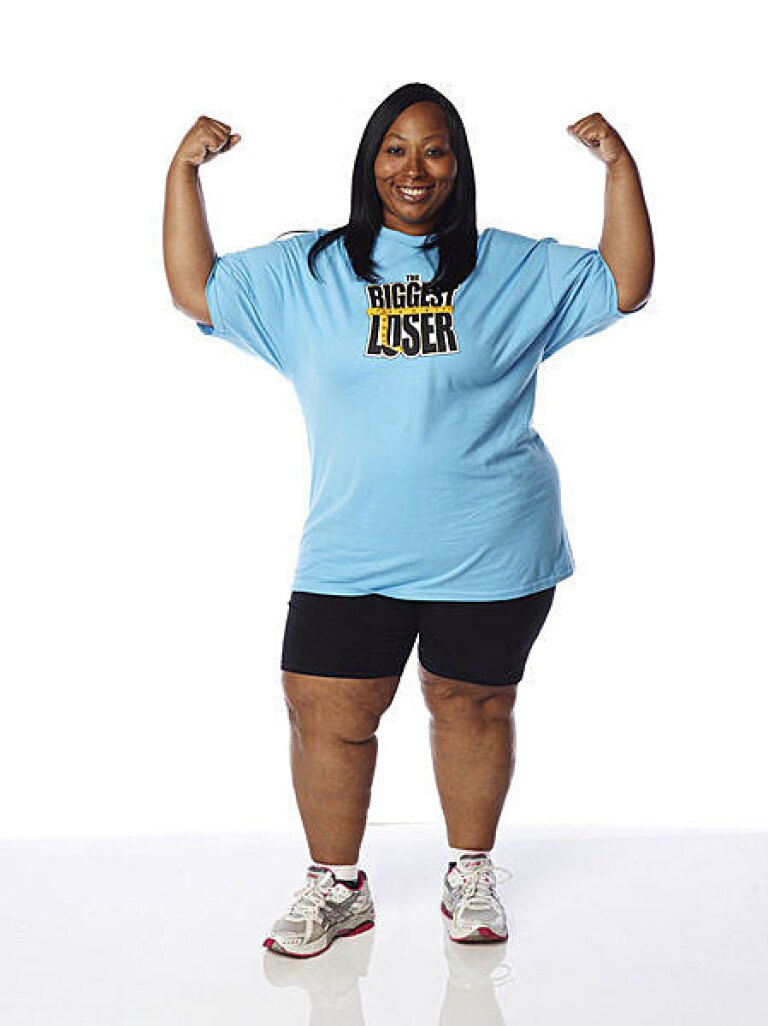 She is 5-5 and 271 pounds. A paralegal, she says she has struggled with her weight for much of her life but having twins pushed her over the edge: "I couldn't fit in the car." She has since been diagnosed with atrial fibrillation and
sleep apnea
. "I need to do this for my kids, but I also need to do this for me."
(NBC)
Dortch is 6-foot-1 and 370 pounds. As a music producer, he spends a lot of time sitting at a keyboard. He said his breaking point came recently when he was in a movie theater, drinking a caffeinated soda, when his heart started racing and he felt dizzy and had to be taken to the emergency room. He has already lost about 50 pounds just by taking miles-long walks in the early morning around his neighborhood, so he feels he has a bit of an advantage over competitors who have not worked out as much. Still, he said the first workout with Bob and Dolvett was "like a frat party. Everybody was throwing up."
(NBC)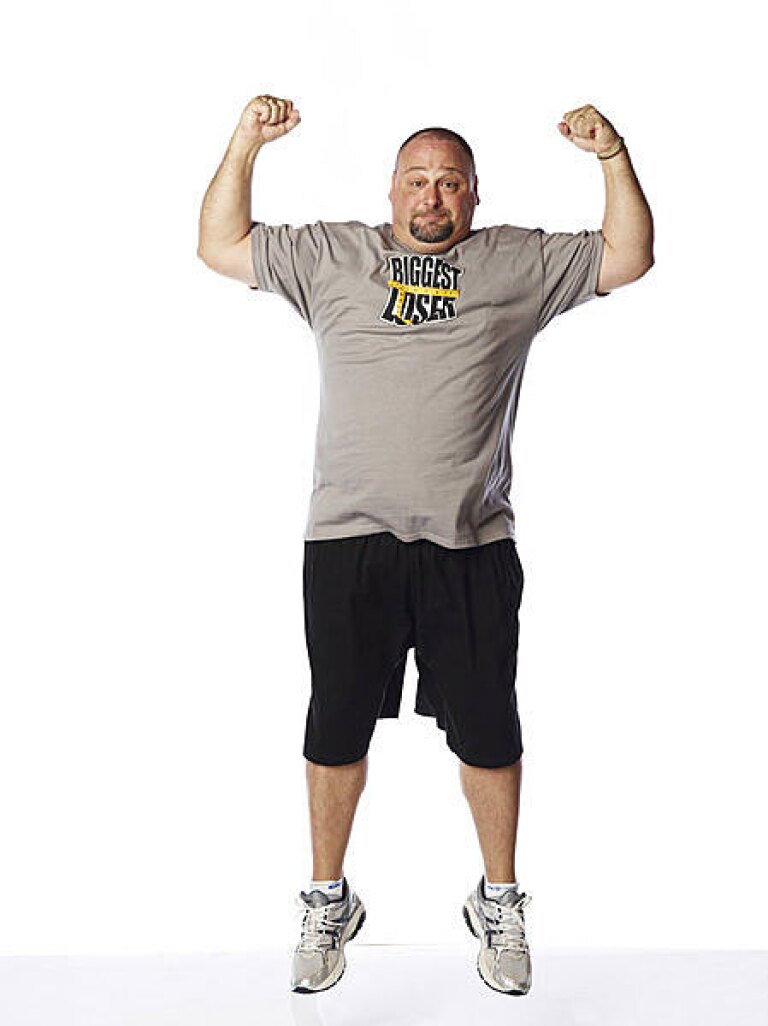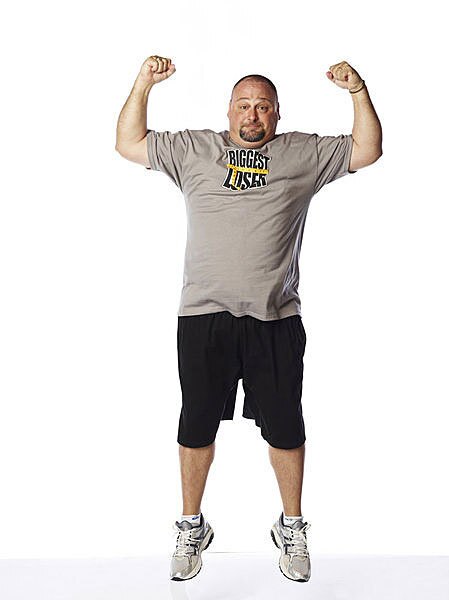 A youth pastor, Mark is 6-feet tall and 291 pounds. "Every difficult thing I have to do at the ranch is a reminder of how far I am from where I should be. I keep thinking, 'Look what I have done to myself.'" He also feels responsible for his son, Chism, who also struggles with
obesity
: "I keep thinking of how deeply responsible I am for all of this."
(NBC)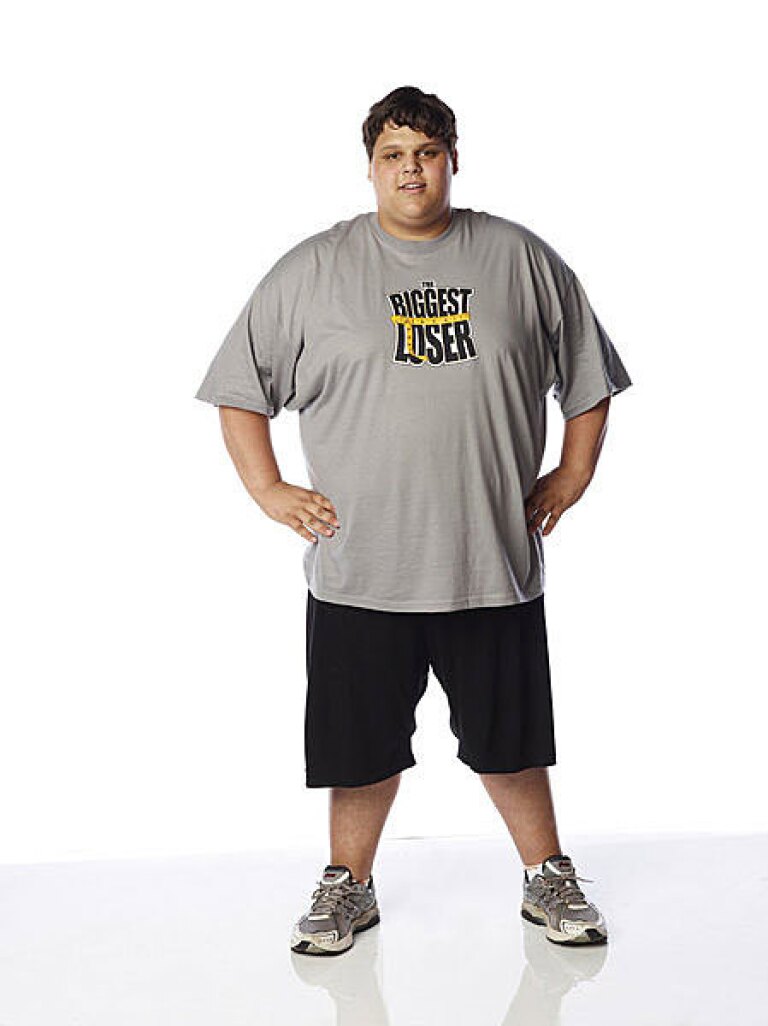 Isaac was active in sports -- until suffering a broken ankle that involved seven surgeries and time in a wheelchair. But he continued eating like he was still on the playing field. "That's when I gained a lot of weight." He says he wants a career in TV and film and is ready to move to L.A. to achieve it. But first, he wants to tackle the weight once and for all.
(NBC)
Lauren is 5-5, 246 pounds. She is an exercise physiologist -- and feels like she is living a lie. She would like to get married and have kids but realizes that her weight is getting in the way. She says it's time to change for good.
(NBC)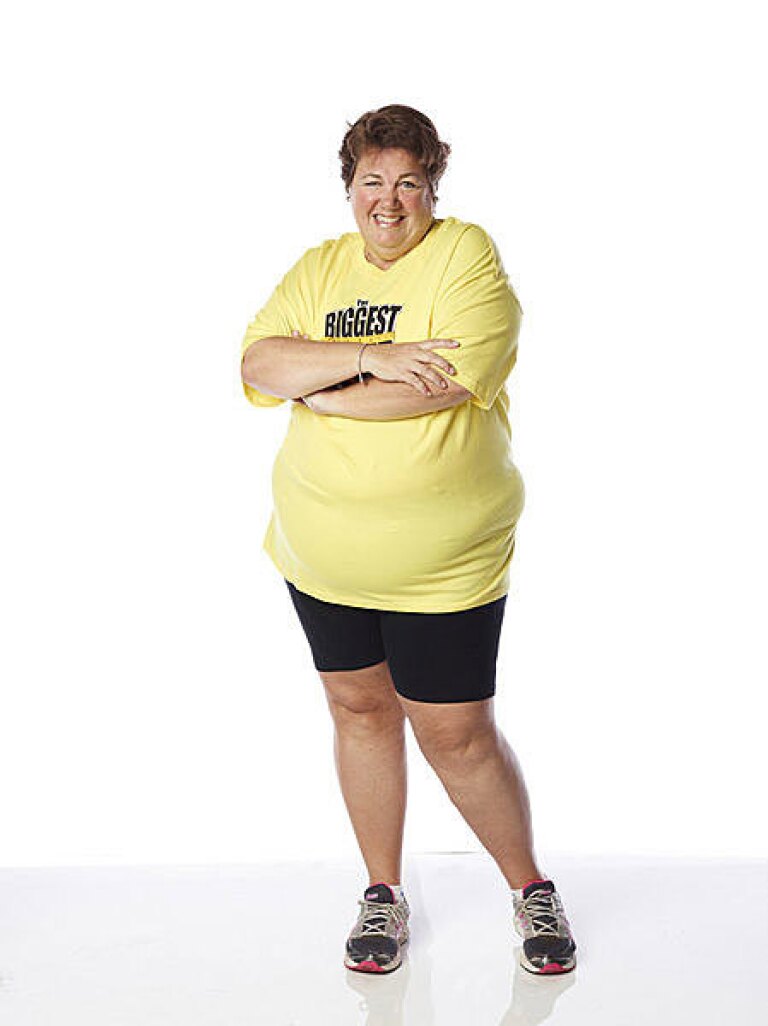 She is 5-10 and 322 pounds. A Realtor, she says she lives a relatively sedentary lifestyle. She said she tried out for the show because her daughter wanted it so bad. But she realizes that she needs an intervention just as much as her daughter does. "Our time is now. We need to do this."
(NBC)
Jeremy is 5-8 and 389 pounds. His job as a banker is sedentary. He said he is tired of never wanting to take his shirt off at the beach or while playing sports. He said life at the ranch has been difficult. "Nothing you do here is easy. But that's OK. Easy is what got me to this point."
(NBC)
Conda is 5-5 and 294 pounds. She had never worked out before coming to
"The Biggest Loser"
ranch. "I was surprised that I was able to hold up as well as I did. Maybe it was because I had no idea what was coming." She says her weight gain was caused by "poor eating choices" and inactivity, and looks forward to becoming fitter and more active. She is a nutrition health services tech and says it's time to start being a role model for others.
(NBC)
She is 5-5, 259 pounds. The casting call for this season was held on Megan's 21st birthday. "It was worth it, I gave up a night of partying for the rest of my future," she said. She does plan to have a birthday party to make up for it -- and plans to wear a mini skirt.
(NBC)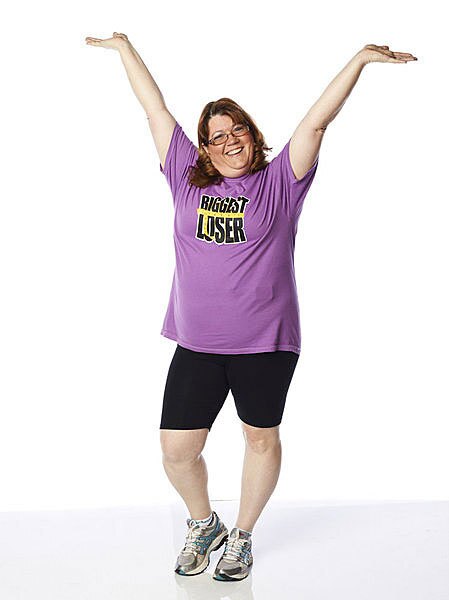 She is 5-4, 219 pounds. A registered nurse, she recently lost her mother to
obesity
-related illness and her father also died young. She said she always compared her health with her parents' and fooled herself by thinking, "I'm not that bad," but a recent visit to her doctor's office proved otherwise. She has
diabetes
and other weight-related illnesses. "I am running right down the path after my parents. And I am a nurse and I should know better."
(NBC)
Emily is 5-5, 264 pounds. Emily, a teacher, has long struggled with her weight. Recently, she lost a lot of weight -- but slowly it began creeping back on. She said she is grateful to a co-worker who called her on the weight gain. "That's when I said I really need to do this and change my life. I need to go down in weight and up in self-confidence."
(NBC)
Kim just might have the most unusual background this season. She is 5-7 and 252 pounds, but she was a slim 128 pounds when she competed as a professional wrestler. She showed her grit when, during a televised match, she broke her back and still managed to get back in the ring and finish off her opponent. Recovering from her injuries, and then having three kids, helped her pack on the pounds. "I need to get back to focusing on myself," she said.
(NBC)
It's Saturday morning and Bob Harper is sidling up to a stationary bike at Crunch gym on Sunset Boulevard in Los Angeles. He's been teaching this cardio cycling class for years — long before becoming a trainer on NBC's "The Biggest Loser." In fact, he gets paid the same amount as any other cycling instructor employed by the chain.
"Now that I think of it, I've never had a raise in all these years," he joked recently.
The lights go low and Harper doles out a bruising 75-minute cardio session — and plenty of Harperisms. "I need you to feel something, people!" He hops off his instructor's bike and prowls the fitness studio, physically reaching past torsos to crank up the flywheel tension on those he decides aren't working hard enough. No one is spared, not even close friend and former "Biggest Loser" co-trainer Jillian Michaels, in attendance this Saturday morning. "Not good enough, Jillian!" he bellows as he cranks up the tension on her bike as well.
Afterward, a few fans line up for autographs and pictures. But this is Hollywood, so most members act blasé, like it's an everyday thing. And it is. Harper, 46, says he'll keep teaching the class as long as there are people who will wait on line up to 90 minutes each Saturday to nab a spot in his class.
He says the same about "The Biggest Loser," which returns Tuesday night for Season 13 and a take-no-prisoners theme: "No excuses." There's also a (cruel) twist: Competitors show up at the ranch with a relative or friend believing they will compete as pairs and almost immediately learn they will actually be competitors.
"The producers are always looking for a twist, and this twist is pretty challenging," he said. "They come in in pairs, wanting to do it together, but then that gets taken away, so it's, "Uh-oh, I gotta do it for myself.' They have to find their own reason for being there."
It's a lesson Harper had to learn all over again this past year, which saw Michaels' departure and the introduction of trainers Dolvett Quince and tennis star Anna Kournikova, eager to prove themselves against Harper.
"This past year, it was 'Can I stand on my own without Jillian?' That's what it was like every day," he admits. "It's been an adjustment. But of course, life moves on. It's taken time to try to find our own footing."
Kournikova lasted only one season, for reasons that remain unclear. Harper dismissed rumors that she was difficult to work with. But he questioned whether she wanted the job after she got to try it on for size. "The job is all consuming," he said. "It's a lot to deal with, and it's not pretty.... Maybe she didn't have that kind of drive."
Although Harper says the "Biggest Loser" brand is really about the triumph of the competitors, not the trainers, he admits that a little of the magic is gone since Michaels' departure.
"It's hard to say precisely why it works, but we are the dynamic duo. We've got magic together," he said. "We fight like brother and sister and love each other like husband and wife."
Asked whether he could see Michaels rejoining the show, Harper said "I never say 'never.'"
"The Biggest Loser" continues to be a workhorse for the network, but its ratings have struggled. The Season 12 finale pulled in 6.79 million viewers. But that was down from the previous two finales — for Seasons 10 and 11 — which each pulled in at least 8.1 million viewers.
Harper seems surprised but then quickly points out that he tries to avoid the ratings drama.
He says he tries to live the same lessons he imparts to the morbidly obese men and women who show up each season, desperate for Harper's help: "Believe in yourself, trust the process, change forever."
"I'm doing what I was put on this earth to do — all the rest of that stuff, I don't care," he said. "At the end of the day, I'm a trainer. That's what I was doing before the show, that's what I do during the show, and that's what I will do after the show."
---
Inside the business of entertainment
The Wide Shot brings you news, analysis and insights on everything from streaming wars to production — and what it all means for the future.
You may occasionally receive promotional content from the Los Angeles Times.