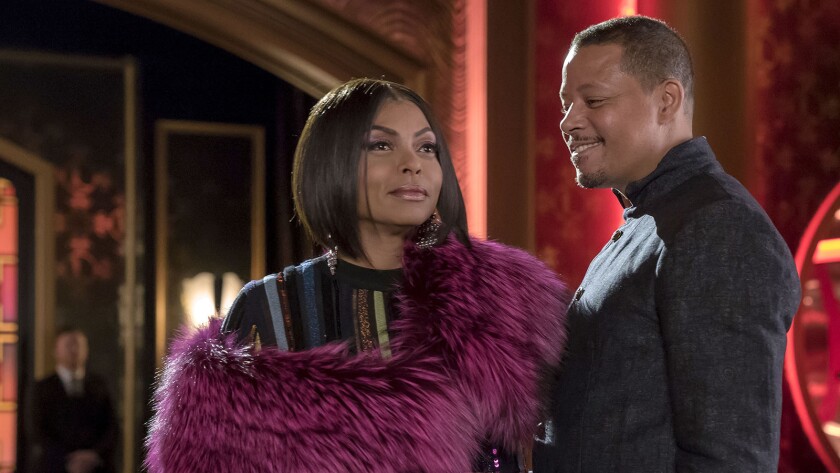 "Empire" is returning for a fifth season, Fox announced Wednesday.
The popular drama, created by Lee Daniels and Danny Strong, is one of the season's top broadcast dramas among adults ages 18-to-49, Fox said. Its fourth season, which has four episodes remaining, had the second-largest audience across Fox's platforms, with an average of 11.3 million viewers for the season.
The series has also earned multiple Emmy and Golden Globe nominations.
Taraji P. Henson and Terrence Howard star in the drama about a hip-hop mogul's family who fights to claim control over his multimillion-dollar company, Empire Entertainment. Henson won a Golden Globe for best actress in a drama series in 2016.
alejandra.reyesvelarde@latimes.com
Twitter: @r_valejandra
---