Busy Philipps and 7 more unexpected late-night TV hosts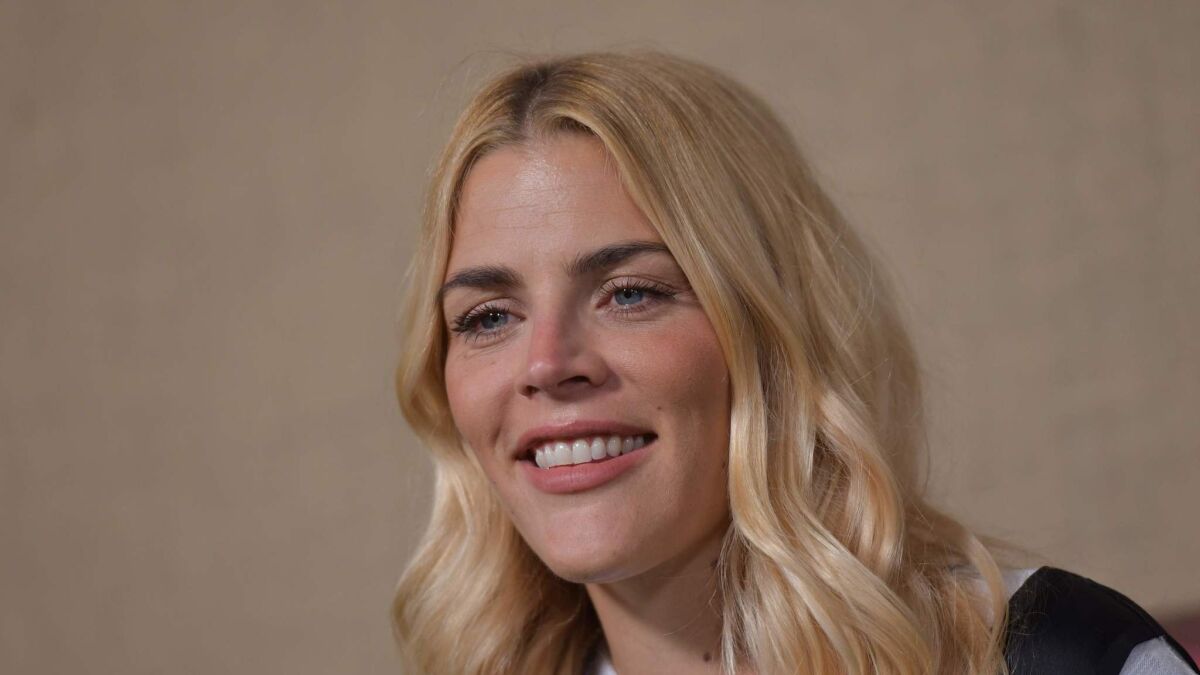 Stephen Colbert. Jimmy Fallon. Jimmy Kimmel. Seth Meyers. Historically, most late-night hosts have come up from the comedy world. However, a select few have been able to take the road less traveled to late-night stardom, such as former basketball player Magic Johnson and model Lauren Hutton.
In the same vein is actress Busy Philipps. Best known for her work in "Dawson's Creek," "Freaks and Geeks"and "Cougar Town," Philipps is now poised to enter the competitive late-night field with her new E! talk show "Busy Tonight," premiering Oct. 28. The show looks to build off Philipps' social media persona and will see her give her hilarious and outspoken opinions on the latest pop culture headlines and trending topics. The four-night-a-week series will also feature celebrity guest interviews and comedic segments.
Ahead of her debut, The Times takes a look back at seven other celebrities who also had an unconventional journey into late-night TV and how they fared.
Pat Sajak
"The Pat Sajak Show" was a late-night talk show that aired from 1989-1990 on CBS and was hosted by Pat Sajak, a former weatherman best known as host of the TV game show "Wheel of Fortune" since 1981. CBS initially recruited Sajak to compete with and potentially overthrow NBC's king of late-night, Johnny Carson. However, Sajak failed to take the late-night throne: His show was quickly "dismissed by critics, talk-show guests and the vast majority of viewers as a dismal flop," as then-Times reporter Steve Weinstein reported in 1990. Executives and producers tried to change course midway through the show's run, moving away from typical late-night fare like sidekicks and monologues and adding roundtable discussions at the end of each show. Despite those adjustments, the show was still canceled. Thankfully, "Wheel of Fortune" has provided him with steady employment.
Time on the air: Jan. 9, 1989-March 9, 1990
Network: CBS
Number of seasons: 1
Number of episodes: 156
Space Ghost
"Space Ghost Coast to Coast," Cartoon Network's first (and for several years only) original program, refurbished a 1970s superhero cartoon into a quippy late-night talk show with a bricolage of guests— think Weird Al Yankovic, "Gilligan's Island" star Bob Denver, R.E.M.'s Michael Stipe, Jim Carrey and Fran Lebowitz. Critics embraced the series, billed as the world's first late-night talk show hosted by a cartoon superhero. New York Times writer Andy Meisler called the show a cross between "The Larry Sanders Show," "Superman" and a ransom note. He went onto call the series "perhaps the weirdest, most oddly mesmerizing cult show to hit basic cable since Ren met Stimpy."
Time on the air: April 15, 1994- May 31, 2008
Network: Cartoon Network
Number of seasons: 10
Number of episodes: 113
Lauren Hutton
"Lauren Hutton and ..." was a late-night talk show hosted by American model and actress Lauren Hutton during the mid-'90s. Hutton spoke with a diverse range of guests on her show. "I talk quite a bit myself. I force the guest to fight for time," she told The Times in 1995. However, the show fell flat for critics including Entertainment Weekly's Ken Tucker, who gave the show a D rating: "Hutton, an intelligent, frequently amusing talk-show guest in the past, here behaves like a bored Mensa member who's just deigning to host a talk show until a better offer comes her way." The show lasted one season.
Time on the air: Sept. 11, 1995- May 10, 1996
Network: Syndicated
Number of seasons: 1
Number of episodes: 150
Magic Johnson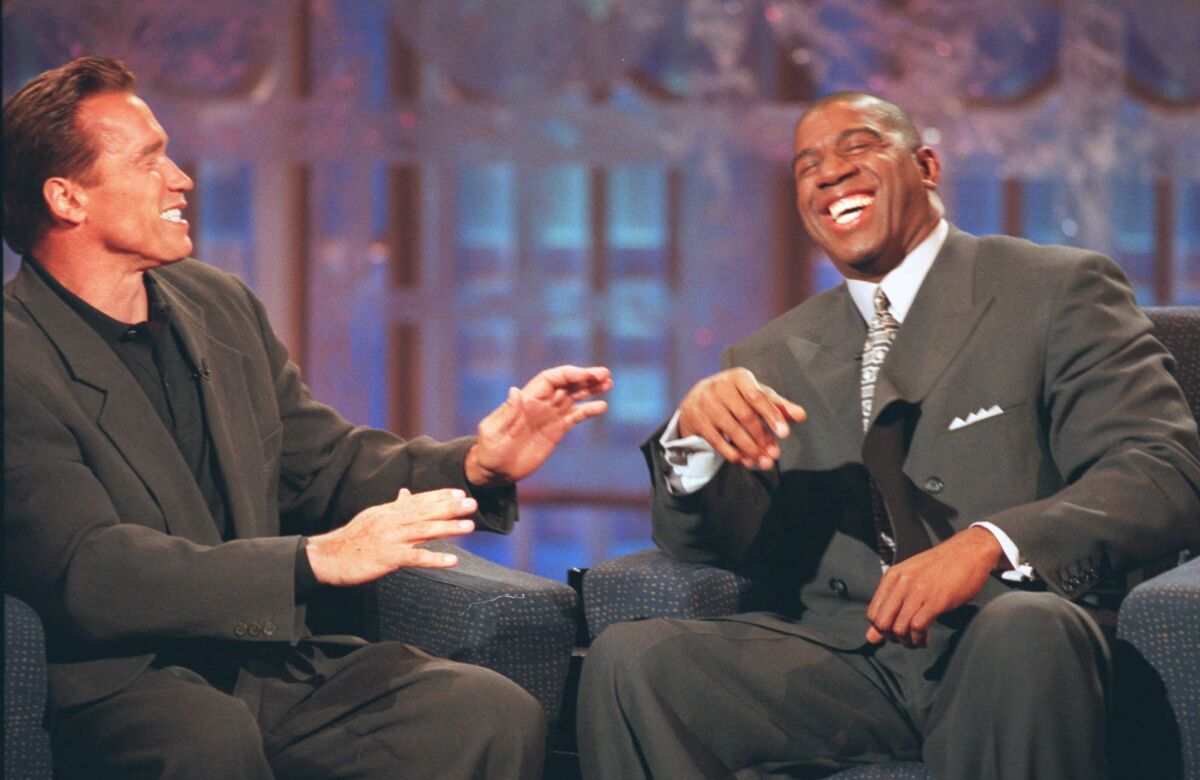 Seven years after leaving basketball, former Los Angeles Lakers point guard Earvin "Magic" Johnson Jr. entered the late-night arena with "The Magic Hour". The charismatic basketball superstar brought admirable energy and enthusiasm to the gig, but the critical reception of the show was predominately negative, with reviewers claiming that Johnson was not prepared to host a talk show. Critics also lambasted Johnson's lack of chemistry with sidekick Craig Shoemaker, bad comedic timing and overly complimentary tone during interviews, the latter of which was routinely mocked by Howard Stern. Stern was later brought on as a guest meant to boost ratings, but it was too little too late. Within three months the show was axed.
Time on the air: June 8, 1998- Aug. 6, 1998
Network: Syndicated
Number of seasons: 1
Number of episodes: 12
Mo'Nique
With comedian and newly minted Academy Award winner Mo'Nique at the helm, "The Mo'Nique Show" aimed to merge the gap between "old school" and contemporary entertainment culture. Mo'Nique utilized comical segments to pay tribute to classical stars as well as up-and-comping icons."The Mo'Nique Show's" format comprised celebrity interviews, monologues and musical performances. But despite her newfound standing in Hollywood in the wake of her success with the Lee Daniels drama "Precious," the show lasted for just two seasons on the BET network.
Time on the air: Oct. 8, 2009- Jan. 28, 2012
Network: BET
Number of seasons: 2
Number of episodes: 309
Russell Brand
After finding success in the U.S. with "Forgetting Sarah Marshall" and later "Get Him to the Greek," the English actor-comedian was tapped to host his own late-night series on FX in 2012. "Brand X with Russell Brand" displayed Brand's raw take on current events, politics and pop culture, attempting to merge stand-up comedy with celebrity interviews. But while Brand was praised for being hyper-articulate via written interviews and radio, ultimately he was unable to bring all his talents together for a cohesive televised talk show. As Times TV critic Mary McNamara wrote after the show's premiere, "He doesn't understand how such a show should work. If nothing else, Brand has overestimated his own ability to riff on the news, or rather the audience's interest in his riff." After two low-rated and poorly reviewed seasons, the series was pulled from FX.
Time on the air: June 28, 2012- May 2, 2013
Network: FX
Number of seasons: 2
Number of episodes: 28
Andy Cohen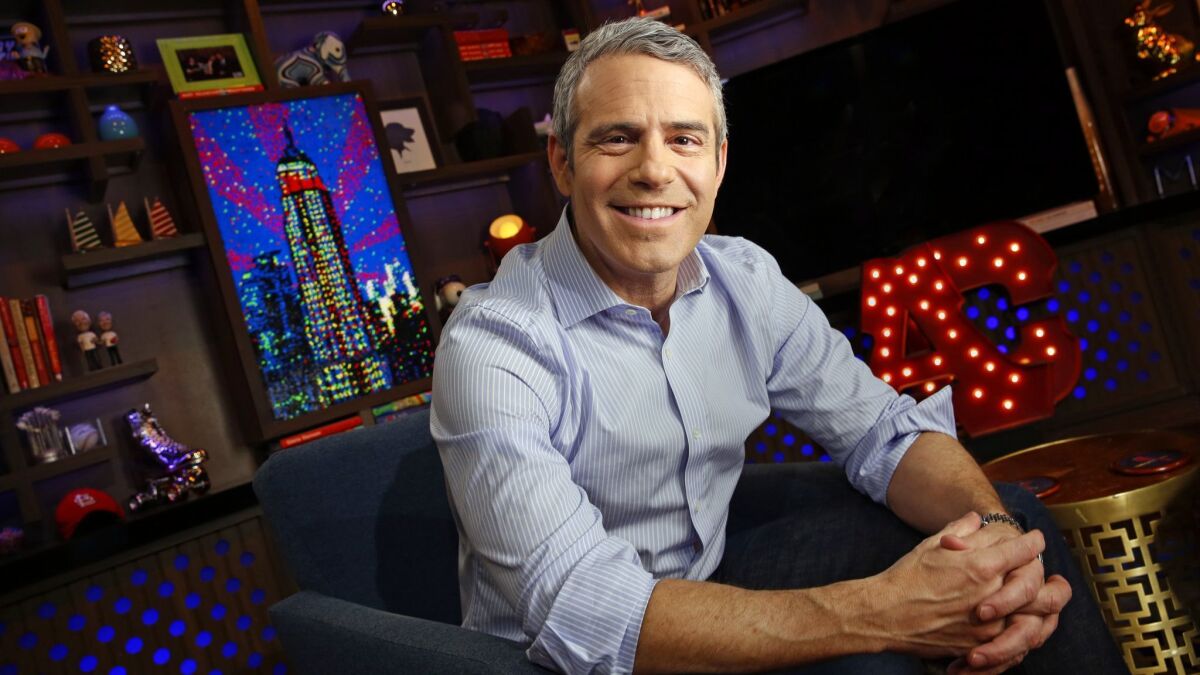 "Watch What Happens Live" is a late-night interactive talk show on Bravo hosted by Andy Cohen. The show centers on conversations between Cohen and his guests, who primarily hail from the pop culture and the celebrity sphere, most notably "Bravo-lebrities" like the "Real Housewives" and other network stars. But while Cohen may now be a household name now — his titles include best-selling author, game show host and "Real Housewives" wrangler — he got his start behind the scenes. After years spent as a producer at CBS News and later as a programming executive at Bravo, Cohen was able to successfully move in front of the camera as first the hosts of various Bravo reunions, most famously the "Real Housewives," and later "Watch What Happens Live."
Even Cohen himself has been open about his unusual route to late-night success. "What happened to me is such a one-in-a-million thing. I mean, I gave up wanting to be on camera early in my career because I was cursed with these crossed eyes," he told the New York Times in 2012. "When I was a 21-year-old intern at CBS, I was told I had crossed eyes and shouldn't try to be on air. That's when I decided I was going to be behind the scenes."
Time on the air: June 16, 2009- present
Network: Bravo
Number of seasons: 15 (to date)
Number of episodes: 856 (to date)
---
Get our L.A. Goes Out newsletter, with the week's best events, to help you explore and experience our city.
You may occasionally receive promotional content from the Los Angeles Times.