'Valley of the Boom' producer Arianna Huffington on our 'great awakening' in tech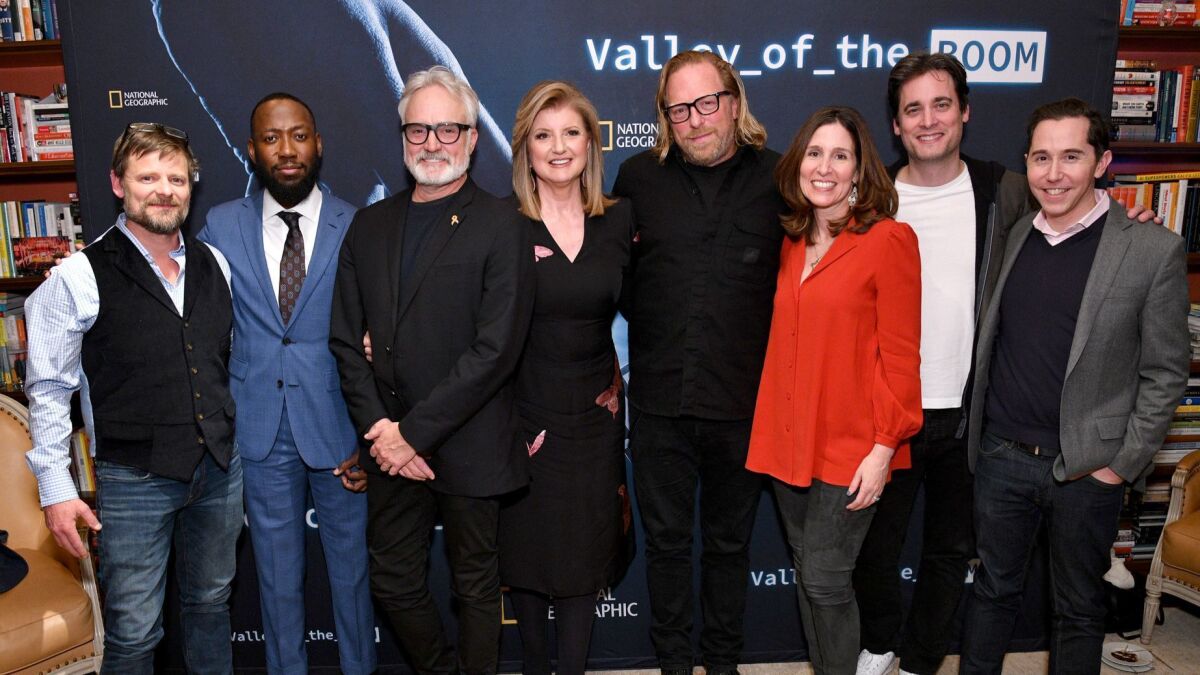 It was through the internet that Arianna Huffington built a transformative news publication that disrupted traditional media. Now Huffington, whose current mission is promoting healthy tech use, is behind a new series exploring the formative years of the worldwide web.
She serves as an executive producer of the new National Geographic limited series "Valley of the Boom," which premiered Sunday and blends scripted scenes with documentary elements to tell the story of three 1990s tech ventures (Netscape, Pixelon, and TheGlobe.com) that helped originate the internet as we know it.
Times TV critic Lorraine Ali described the show's storytelling approach as "exactly the right amount of bizarre to make this otherwise dense and tangled piece of modern history palatable — and hilarious."
Review: 'Valley of the Boom' captures the '90s tech revolution in weirdly wonderful ways »
The Times spoke with Huffington — who left her perch at the Huffington Post in 2016 to focus on her health-and-wellness startup, Thrive Global — in a brief telephone interview about why she wanted to be involved with the TV project. She also revealed lessons from the internet's early days that she's applied to her own work.
What was it about going back to the internet's early years that you were interested in exploring?
I really wanted to be involved in [the series] because it's such an amazing time, and it really was the creation of what now has become a completely natural part of our lives. It was the time when our world changed and when the pace of change changed. Everything accelerated. Business growth, web creation were all happening and continue to happen at a much, much faster scale. It was really exciting to be able to go back to sort of the big bang and see how it all began.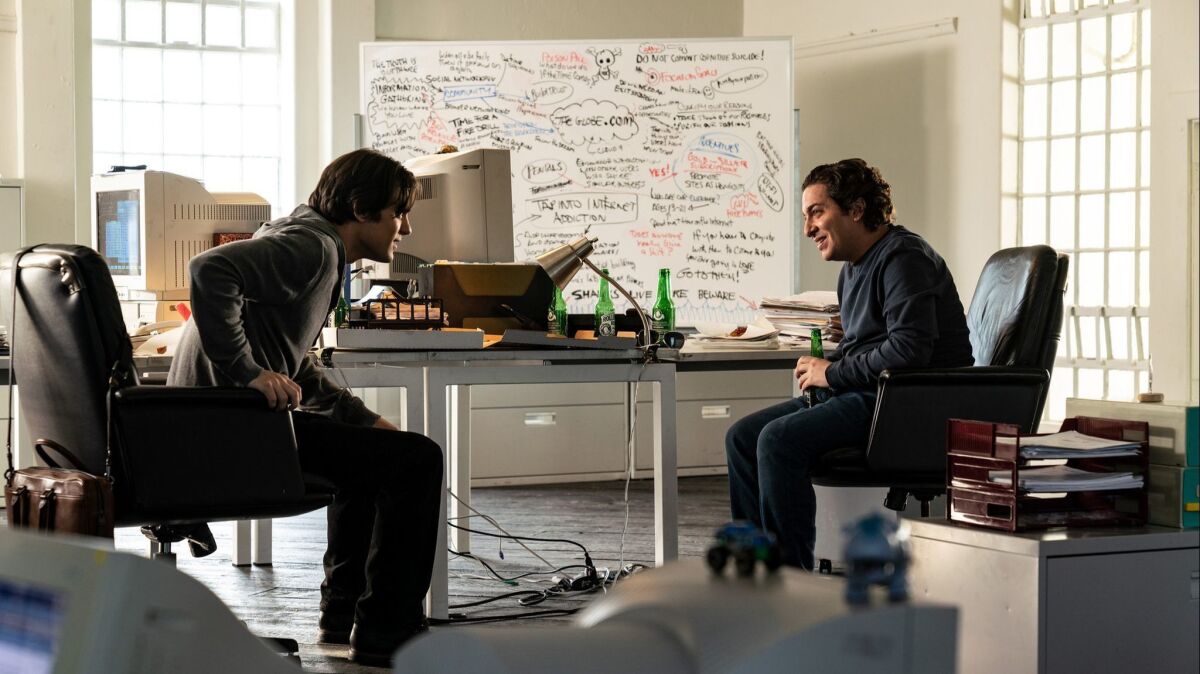 What strikes you about its relevancy to what's happening in tech today?
Both how much has changed and how much remains the same. Obviously Silicon Valley has settled into a much more orderly universe than it was during the period we describe in the series. You had then, and you have now, some of the characters who are geniuses and some who are charlatans and some who are a mixture of both. I think Marc Andreessen [co-founder of Netscape] was very much kind of the founder prototype, you know, the poster boy for the triumph of the nerds. ... He was the real deal in every way, creating an early version of Netscape while still in college, ending up on the cover of Time magazine at age 24, sitting on a throne with the title "The Golden Geeks."
So, of course, now we will have the unicorn founders who are fascinating and dominating a lot of our cultural narrative. At the same time, a lot has changed in the sense that at the time there was this "growth-above-all" mindset, and I think that's finally being challenged because we saw that when growth became an end in itself, it becomes cancerous. And there is less reverence now around that growth-above-all culture because people have seen the impact it has on the business and how disruptive and dangerous it can be.
Do you have a favorite piece of technology?
I love what we call "tech for good," and that's a very recent development. We've come to realize that technology is amazing, it transforms our lives, but there are also huge and intensive consequences. My whole company is based on helping us set boundaries in our relationship with technology so we can learn to disconnect from technology and reconnect with ourselves. So my favorite pieces of technology are those that can help us do that.
I like what Screen Time is doing; if you are an Apple or iOS user, that gives you a dashboard every day of your usage. We have a similar app we launched for Android called Thrive Away that helps you put your phone in "thrive mode" if you don't want to be distracted. I love apps that help you meditate, like Headspace or Calm. So my favorite apps all have to do with helping us reconnect with our humanity, which may sound paradoxical, but life is paradoxical.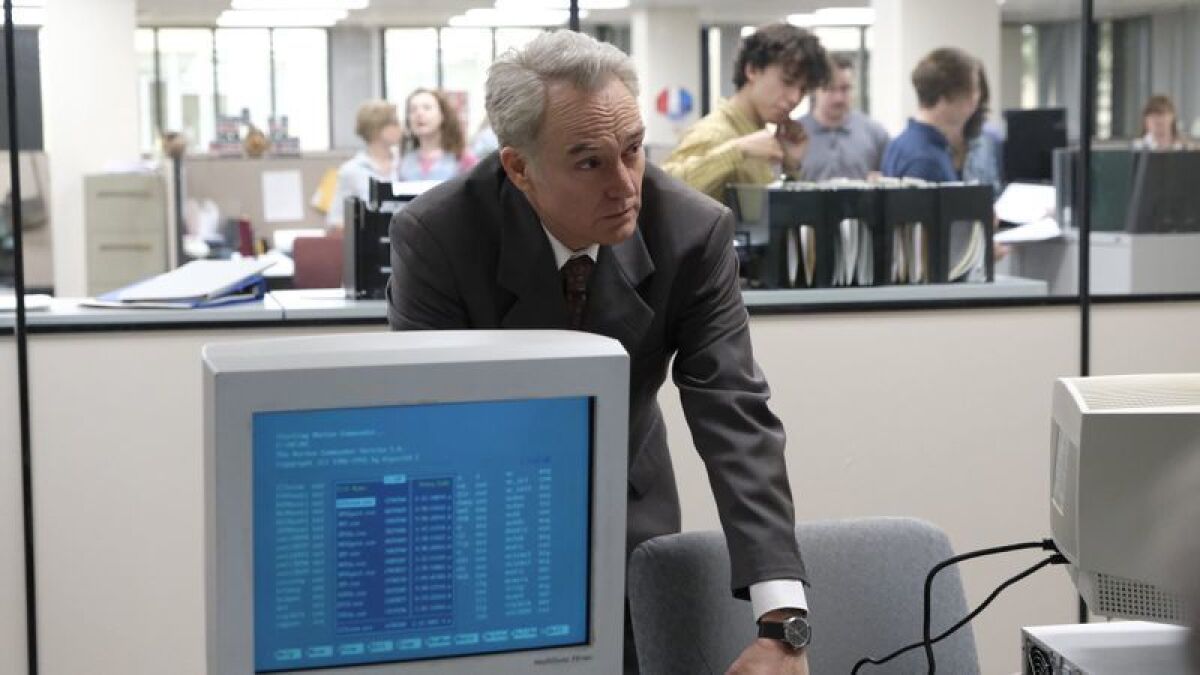 We're in this era where we're seeing the side effects and dark sides of tech. What is most damaging to you? How tied are we to it? The privacy issues that are coming to light?
For me, the biggest danger is technology invading every aspect of our lives and making it harder for us to stay connected with ourselves, with our loved ones, being in the present, and we need to take very clear steps to prevent that from happening. I'm very concerned about the addictive nature of social media, very concerned about the addictive nature of games. And there are things we can do, but we need to be really proactive. It won't just happen by itself.
What are the lessons from the early days that you have applied in your own work? You're on the board of Uber. What lessons have you implemented there?
Well, definitely the changes made at Uber have a lot to do with abandoning the growth-above-everything mindset, and we see that also across everything in Silicon Valley. I think what we are all learning is [how to] distinguish between fiction and reality, you know, because the era we are describing in the series is very much the era where a lot of fiction and fantasy were used to sell the product. That's something that we are becoming much more aware of now.
I think it's changing everywhere because we saw that culture really matters — and it matters not just in cultural terms, but in business terms. It directly affects the bottom line.
Years from now, when a series is made about this era, what do you think that will look like?
I think this era that we're in now is the great awakening — when we woke up and went from a sense of triumph about every tech advance --where we kind of unquestionably revered everything — to a much more eyes-wide-open, mature approach; where we look at the unintended consequences of the place of technology in our lives … in a way that seeks to protect our humanity.
Twitter: @villarrealy
---
Get our L.A. Goes Out newsletter, with the week's best events, to help you explore and experience our city.
You may occasionally receive promotional content from the Los Angeles Times.