Review: Debbie Reynolds and Carrie Fisher shine in 'Bright Lights'
Even if Carrie Fisher and Debbie Reynolds hadn't died within a day of each other last week, "Bright Lights: Starring Carrie Fisher and Debbie Reynolds" would have been a lovely, bittersweet portrait of a complicated yet unusually devoted mother-daughter relationship.
But given the tragic one-two punch of their deaths — Fisher at 60 from a heart attack, Reynolds at 84 from a stroke — "Bright Lights," airing Saturday on HBO, is now almost unbearably poignant and prescient.
Needless to say, anyone who is a mother or daughter is advised to prepare themselves, possibly with waterproof mascara and a bulk-sized box of Kleenex; "Bright Lights" plays like a cross between "Terms of Endearment" and "Grey Gardens." And yet there's more to the film than the messy, preternatural bond between these two multitalented women.
Directed by Alexis Bloom and Fisher Stevens and featuring intimate home movies filmed over decades, "Bright Lights" is also a thoughtful examination of the ripple effects of mental illness and addiction, the indignities of aging in Hollywood. Inevitably, given Fisher's involvement, it is very, very funny.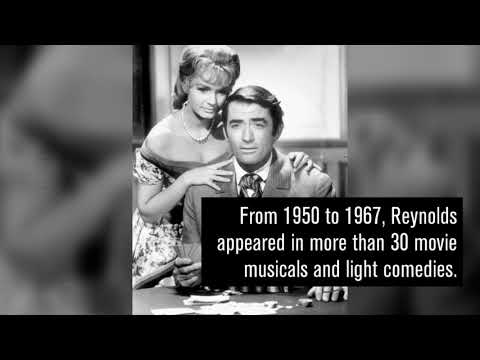 From 1950 to 1967, Debbie Reynolds appeared in more than 30 movie musicals and light comedies.
But ultimately, and perhaps most movingly, it's a celebration of showmanship, of the ways in which the indomitable spirit of the performer is a metaphor for life itself.
"Bright Lights" follows mother and daughter, who live next door to each other in a leafy Beverly Hills compound – "separated by one daunting hill," as Fisher puts it — during a recent period of transition in their professional lives. In her 80s and increasingly frail, Reynolds continues to perform her nightclub act against her daughter's wishes, but her inevitable retirement looms. Meanwhile, Fisher prepares to reprise her signature role as Leia Organa, in last year's "The Force Awakens," after a three-decade break.
Edited by Penelope Falk and Sheila Shirazi, "Bright Lights" unfolds in a deceptively meandering way. Bouncing back and forth between past and present day — from "Star Wars" to the Elizabeth Taylor-Eddie Fisher debacle to "Postcards From the Edge," with tours of Fisher's funky home and Reynolds' Hollywood memorabilia collection in between — the narrative is cleverly structured to gradually reveal the similarities between two women often defined by their differences.
Reynolds is a product of the MGM finishing school, one of the last classic Hollywood stars with a wholesome image she managed to preserve despite a turbulent personal life, including her notorious split from Fisher. In the film, Reynolds continues to maintain a steadfast, almost selfless devotion to glamour. Though she gets around using a motorized scooter and needs assistance putting on her stockings, Reynolds insists on traveling across the country to perform. In a 50-pound beaded dress.
Her commitment to the business extends to her collection of memorabilia, which for years she tried and failed to turn into a museum and ultimately sold in a series of auctions, the last of which is documented in "Bright Lights." (In one heartbreaking scene, she grows tired while trying on Judy Garland's ruby-red slippers from "The Wizard of Oz.")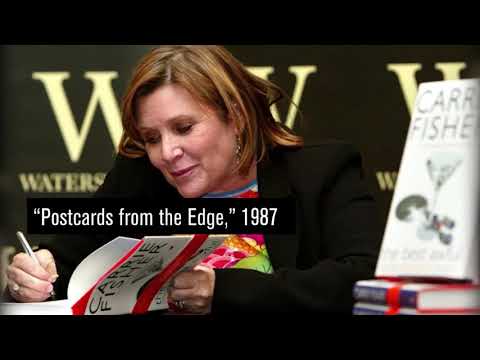 Though Carrie Fisher is best known as Princess Leia from Star Wars, she has performed in many other acting roles and has had a successful career as a book author and screenplay doctor.
Fisher is a star associated with Hollywood's let-it-all-hang-out '70s generation; she made her film debut as a sexually precocious teen propositioning Warren Beatty in "Shampoo." Her biggest act of rebellion was choosing not to become a singer like her parents, despite having a marvelous, throaty voice (we see her belting out "Bridge Over Troubled Water" at the age of 15). Instead, she pursued a second career as a writer of deeply personal memoirs and screenplays, and was known for speaking of her insecurities and illness with a candor rare in the industry.
Fittingly, "Bright Lights" delves into Fisher's struggle with bipolar disorder. We hear Reynolds recall how her daughter's personality changed when she turned 13; a home movie shows Fisher during a manic episode at the Great Wall of China in 1988. "I don't dictate the ride," she says of her unpredictable shifts in moods.
Fisher describes her childhood as "a prototype life," one carefully stage-managed by her image-conscious mother, who was constantly filming and photographing her children. Fisher is not resentful — or at least she isn't anymore. If anything, she understands acutely the challenges of being a woman in the industry, particularly her mother, a once fresh-faced ingénue.
"Aging is horrible for all of us," Fisher says, "but she falls from a greater height."
And it's not as though Fisher had it easy. "Bright Lights" shows her working with a trainer, mandated by Lucasfilm, to get in shape for "The Force Awakens." He scolds her for drinking Coke and smoking. Clearly there against her will, she refuses to do one particularly deadly lunge, calling it her "Waterloo." (Even when exhausted and humiliated — or perhaps especially then — Fisher sparkles with off-the-cuff wit.)
Aside from the workouts, Fisher embraces her legacy as Leia, showing up at conventions to perform what she calls the "celebrity lap dance" — signing autographs and posing for pictures for hours on end, doing so graciously and with unfailing good humor. In this regard, she is very much her mother's daughter, the dream cocktail-party guest, albeit performing via conversation and repartee rather than her mother's song-and-dance.
There are seemingly offhand moments in "Bright Lights" that now play like foreshadowing, as when Fisher taunts her mother by asking if she'll get more in the will than her brother, or when she spots a sign at an antique shop reading "prepare to meet thy god" and quips, "Uh-oh, when?"
"Bright Lights" culminates with Reynolds receiving lifetime achievement honors at the Screen Actors Guild Awards in 2015. We glimpse the behind-the-scenes efforts made by Fisher to ensure that her mother would have a place to rest away from the cameras during the ceremony. And we nervously watch Reynolds in a limousine on her way to the show, struggling to remember the name of the award she's about to receive.
Then, like the pro she is — or was — she pulls it off, following her daughter's typically pithy intro with a short but note-perfect acceptance speech referencing her role in "The Unsinkable Molly Brown."
"In that movie, I got to sing a wonderful song, 'I Ain't Down Yet,'" Reynolds says. "Well, I ain't."
She still isn't. And neither is her daughter. If only we'd had them both a bit longer.
See the most-read stories in Entertainment this hour »
'Bright Lights: Starring Carrie Fisher and Debbie Reynolds'
Where: HBO
When: 8 p.m. Saturday
Rating: TV-14 (may be unsuitable for children under the age of 14)
Follow me @MeredithBlake
Get our L.A. Goes Out newsletter, with the week's best events, to help you explore and experience our city.
You may occasionally receive promotional content from the Los Angeles Times.