'Not my type': Late-night hosts rip Trump's response to E. Jean Carroll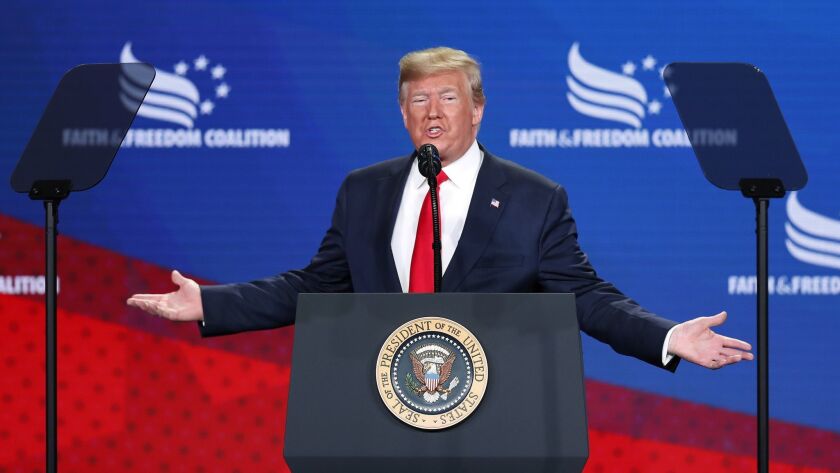 President Trump continued to provide late-night comedians with monologue material this week with his controversial response to an allegation that he raped advice columnist E. Jean Carroll in the 1990s.
"I'll say it with great respect: Number one, she's not my type," Trump told the Hill on Tuesday. "Number two, it never happened. It never happened, OK?"
Seth Meyers made it clear that he did not side with the president on Tuesday's episode of "Late Night With Seth Meyers."
If someone asks you, 'Did you rape that woman?' and you say, 'No, she's not my type,' that's not a defense — that's a confession," Meyers said. "It's like if you asked Hannibal Lecter, 'Did you eat that guy?' and he said, 'No, he looked a little bony.'"
Meanwhile, Trevor Noah at "The Daily Show" latched onto Trump's claimed intention to be respectful to his accuser. The comic wasn't convinced.
"First of all, that's not 'great respect,'" Noah said. "'She's not my type'? What is that supposed to mean? If your denial leaves people thinking there is a type of woman you would rape, that's not a good denial. There should be no 'number one'; it should just be, 'I didn't do it.'"
Stephen Colbert hit the president with disapproval and sarcasm.
"Here's something you don't see discussed on TV a lot," the host quipped on "The Late Show With Stephen Colbert." "The president of the United States was accused of sexual assault — again."
All the hosts made sure to point out that Carroll's accusation marks the 22nd recorded allegation of sexual misconduct against the president.
"That should raise alarms," Colbert said. "If one person in your life accused you of pooping in their kitchen sink, I could be persuaded to believe that that was a lie. But if over the course of the 73 years of your life, 22 separate people came forward with detailed accounts of times you had pooped in their kitchen sinks, I'm going to start thinking you're a sink-pooper. There's no difference here."
Meyers cited the statistic too, along with the president's history of making false claims.
"Who do you think is lying to us in this situation?" Meyers said. "All 22 women who have nothing to gain by lying and are showing incredible courage in the face of these kinds of attacks, or the known liar who called climate change a Chinese hoax?"
And Noah managed to take a jab at the Democratic presidential race as well.
"That's almost one accusation for each Democrat running," he joked.
---
Inside the business of entertainment
The Wide Shot brings you news, analysis and insights on everything from streaming wars to production — and what it all means for the future.
You may occasionally receive promotional content from the Los Angeles Times.