2018 Emmy nominations: A reflection of America, the bad and the good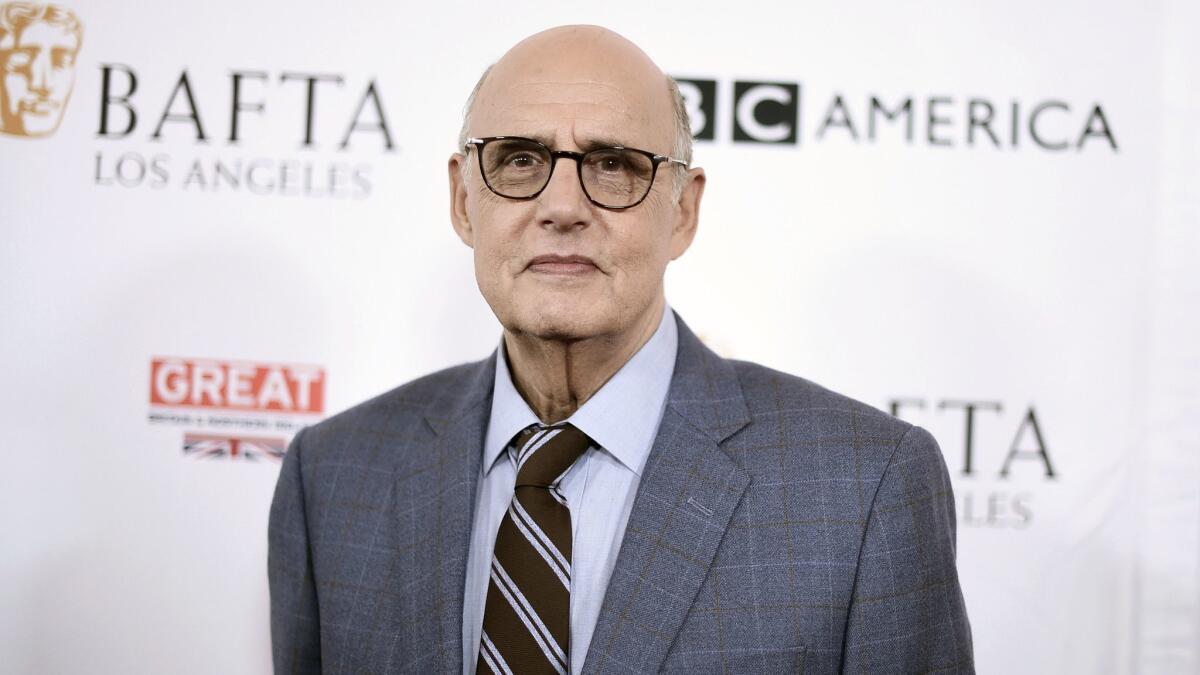 Television Critic
Was it something I said?
The television industry's stars and creators should have been asking themselves that question Thursday morning when the 70th Primetime Emmy nominations were announced, and the list read more like a political indictment rather than a verdict of what did and didn't work this year on TV.
The wildly successful reboot of "Roseanne" was almost entirely passed over after Roseanne Barr unleashed a late night/early morning racist tirade on Twitter that cost the comedian her career, scoring only a supporting actress nomination for Laurie Metcalf and her brilliant portrayal of liberal snowflake Jackie.
Contentious HBO talk show host Bill Maher used the N-word on his show during the Emmy eligibility period, and despite an outcry, was slow to apologize. The new nominations marked the first time in three years that "Real Time With Bill Maher," which has been nominated 10 times previously, wasn't chosen as a top variety talk series contender – or included in any other category.
2018 Emmy nominations: The complete coverage » »
On the flip side, the formidable host of "Full Frontal With Samantha Bee" used the C-word on her series in a reference to First Daughter Ivanka Trump, and the TBS production was given seven nominations – its highest count to date.
And we haven't even gotten to the #MeToo fallout yet.
Former favorites Kevin Spacey and "House of Cards" weren't eligible this year. But eight-time Emmy winner "Transparent," and its two-time Emmy-winning lead Jeffrey Tambor, were. Post-Harvey Weinstein, Charlie Rose and Matt Lauer, the comedy and its star scored zero award nods following sexual misconduct allegations against Tambor. "Arrested Development," another show starring the disgraced actor, was also snubbed. (He has denied the allegations.)
The television industry, like the viewers who watch their shows, is grappling with what should and shouldn't be rewarded in the age of post-civility and stability, #MeToo scandals, social media screeds and female comedians who can out-curse the president of the United States when it comes to using offensive language about the female anatomy.
"I'm not afraid to court controversy," Bee told The Times after learning of the "Full Frontal" nominations. "You can't make a political comedy show now from a place of fear and trepidation, and you also can't crowdsource your opinions. You can't make a product now that pleases everybody, and quite frankly, I wouldn't want to."
"Pleasing" is a subjective word when it comes to "what the people want" in their television programming, especially as politics and entertainment become more and more intertwined. Is it the content, the creatives or the on-camera personalities that make a series, and should a show's message, or its ability to remain neutral on hot-button issues, matter? To quote Sarah Huckabee Sanders: I can't answer that right now.
What is clear is that returning to a time when political tension and the urgency to fix things RIGHT NOW! didn't cloud our judgment is as improbable as Rose returning to the fold as a Ms. America judge (and of course now that that idea is out in the universe…) The volume of news out of Washington, D.C., alone is hitting our collective consciousness at speeds that would likely fry the hard drives of "Westworld's" infinite-capacity robot hosts.
It's no wonder that among this year's list of marquee nominees, the big winner is familiarity. The majority of drama series contenders, for example, are previous Emmy-winning and nominated series. "Game of Thrones," a previous winner, is up against returning 2017 contenders and victors "The Handmaid's Tale," "Stranger Things," "Westworld" and "This Is Us." "The Americans," which ended this year, is the only newcomer.
RELATED: The Emmys will be full of color, as cultural diversity distinguishes major categories »
For lead actress in a comedy series, four of the six on the list were nominated last year. Only Issa Rae of HBO's "Insecure" and Rachel Brosnahan of Amazon's "The Marvelous Mrs. Maisel" broke up the sophomore party.
Like Oscar and Grammy voters, the Television Academy is renowned for having its perennial favorites. ABC's "Modern Family" nabbed eight consecutive comedy series nominations in its first eight seasons, and won five years in a row to tie an Emmy record, Julia Louis-Dreyfus of "Veep" won lead comedy actress six consecutive years.
But given the astounding number of quality dramas, mini-series, TV movies and comedies currently available on myriad platforms, and accessible on any device with a screen, choosing the familiar is a statement unto itself.
True, we've all said it more times than we care to count: "There's so much good stuff in television now, I couldn't possibly watch it all!" Apparently the academy voters didn't either, and that's not a criticism. There are drawbacks to being human, and missing the boat on the hot new series on Netflix that premiered 20 minutes ago is one of them.
What was new? Netflix garnered 112 nominations to HBO's 108. It's the first time in 18 years that the premium cable network hasn't led all nominees. (Sad dragon emoji here.)
What has become commonplace in 2018 is seeing political and social commentary in everything around us. Critics of Netflix's "GLOW," a satire about amateur female wrestlers in the 1980s, or of the 1950s-era, housewife-turned-foul-mouthed-comedian in "The Marvelous Mrs. Maisel," might argue both shows were nominated for top comedy honors because they tapped into a new wave of feminism. But when it comes down to it, both offer fresh perspectives and hold their own against the competition.
But it was likely no coincidence that the Netflix reboot of the smart niche comedy "Arrested Development," once a safe space for Emmy voters, was snubbed. The reworked series suffered after allegations of inappropriate behavior by Tambor, this time toward co-star, Jessica Walter. A subsequent interview with the cast made matters worse when Jason Bateman defended Tambor.
Was it something he said? Possibly.
RELATED: Netflix nudges past HBO to top Emmy nominations list with 112 »
Get our L.A. Goes Out newsletter, with the week's best events, to help you explore and experience our city.
You may occasionally receive promotional content from the Los Angeles Times.