That racy 'Euphoria' slide show: How the series got its hands on those nudes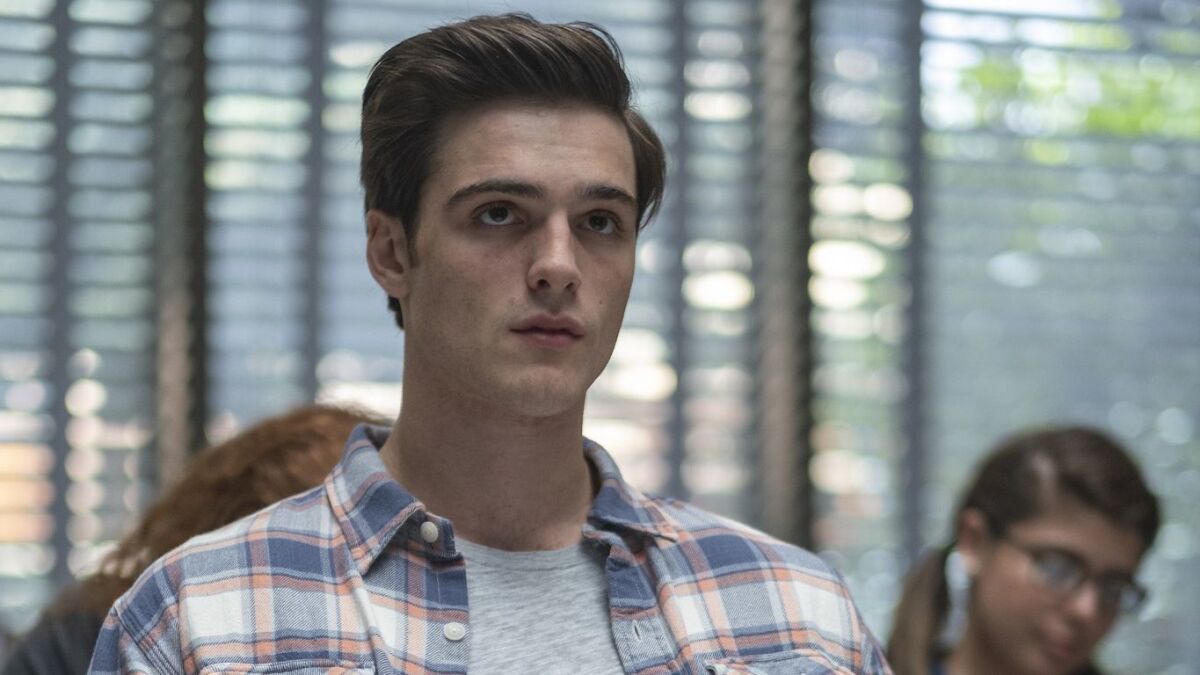 This post contains spoilers for Episode 3 of "Euphoria."
In Sunday night's episode of "Euphoria," HBO's uncompromising spin on the teen melodrama, protagonist Rue Bennett (Zendaya) riffs on one of the most familiar features of our digital culture: the photographs taken by men of their own erect penises, often used in sexting and known commonly by a rhyming moniker it would be impolite to publish in a family newspaper. In the scene, Rue addresses a classroom full of fellow students (along with the audience) in a fantastical, fourth wall-breaking tutorial on the subtleties of the art form, using a slide projector and pointer to outline the distinction between "horrifying" (merely gross), "terrifying" (a genuine red flag), and "acceptable" photos.
The scene offers a hilarious and illuminating breakdown of the nudes' aesthetic. It also raises the question: Where did "Euphoria" find all those phalluses?
Exactly as Rue instructs, as it turns out — by asking for them.
Intimacy coordinator Amanda Blumenthal and her team reached out to friends and friends of friends to source the images for the tutorial sequence, as well as for a later scene in which Maddy (Alexa Demie) finds a cache of penises on her boyfriend Nate's (Jacob Elordi) phone. They never posted publicly about the search, or turned to online message boards or dating apps — which are often clearinghouses of such pictures — to procure them.
"When we had people who were a 'yes,' we sent them a consent form — what is, in legal speak, called a 'nudity rider,'" Blumenthal said. "We talked to them specifically about what it is that we were looking for, and then, once they had signed it, they went ahead and took the photos themselves. So they had complete control over what was going to be shown."
Though Blumenthal doesn't remember the exact number of photographer-models recruited, the series received submissions from at least 34 participants, based on a rough count of the images in Sunday's episode, aptly titled "Made You Look." Each contributor was asked to include "a variety of photos" for the "Euphoria" art department to choose from in creating the look of both Rue's presentation and Maddy's scroll through Nate's phone. (Over the entire eight-episode season, Blumenthal said, the production collected more than 240 nudity riders, though not all of the associated images made it into the finished version.)
RELATED: 'Euphoria' creator Sam Levinson isn't interested in following the rules »
Though the subject matter is salacious, the stakes are serious. HBO has been among the industry's leaders in hiring intimacy coordinators like Blumenthal to ensure that sex on screen is safe and comfortable for performers while achieving the production's artistic goals. In this case, Blumenthal said, having an intimacy coordinator on hand made certain that the men whose penises would have a star turn knew exactly what they were getting into.
"Whenever you're doing anything like this, there are often a lot of questions," she explained. "'How is this going to be used?' 'How is my information going to be used?' 'Am I going to be identified?' … It's really helpful to have one person to field all of these questions who's informed about how the process works — all the different legal aspects — [and] who can talk with the lawyer on the show if there's any questions. Because I have a direct line to legal."
Plus, confidence in the ethics of the process allowed series creator and the episode's writer-director, Sam Levinson , whom Blumenthal praised for his thoughtfulness with regard to the series' sexual messaging, to focus on the broader meaning of Rue's teachable moment.
"I wanted to get an insight into how young people break down imagery, and look beyond the obvious," Levinson said. "So, being able to look at the background of a photo — being able to spot a medieval sword in the background — and what that can mean in terms of your own personal safety. I just thought it was kind of a humorous way to get into their world, and at the same time let their tangents guide the narrative of it."
As for Blumenthal, the sequence didn't faze her. Almost nothing does.
"Because of my background and because of what I do for a living, I don't find anything to be particularly shocking," she said. "To me, when I watch it, it's just another scene."
RELATED: With 'Euphoria,' stars Zendaya and Hunter Schafer aren't afraid to raise eyebrows »
---
The complete guide to home viewing
Get Screen Gab for everything about the TV shows and streaming movies everyone's talking about.
You may occasionally receive promotional content from the Los Angeles Times.